Discussion Starter
•
#1
•
Hey guys, I'm 20 from Northern Ireland and unfortunately the only bike I could afford was a 1990 Kawasaki ZZR 400 that was layin in bits n pieces!!! Had the intention of restoring the bike,however, when i came across a "streetfighter" for the first time restoring it was history!
The guy who owned it before me, a so called engineer told me he was going to streetfighter it... I didn't realize he had already tried to! Engineer? More like a butcher! I'll maybe put some pics of the handlebars up to show you what i mean!
This is the first bike I've ever worked on and so i have no experience whatsoever! Just trying to get the engine up and running at the moment but having a couple of problems sorting out the electrics. Got a good bunch of people around me tho helping, and hope to learn a lot from fellow Custom Fighters on the site too!
Many thanks for having me on the site and hope to be welcomed to the community!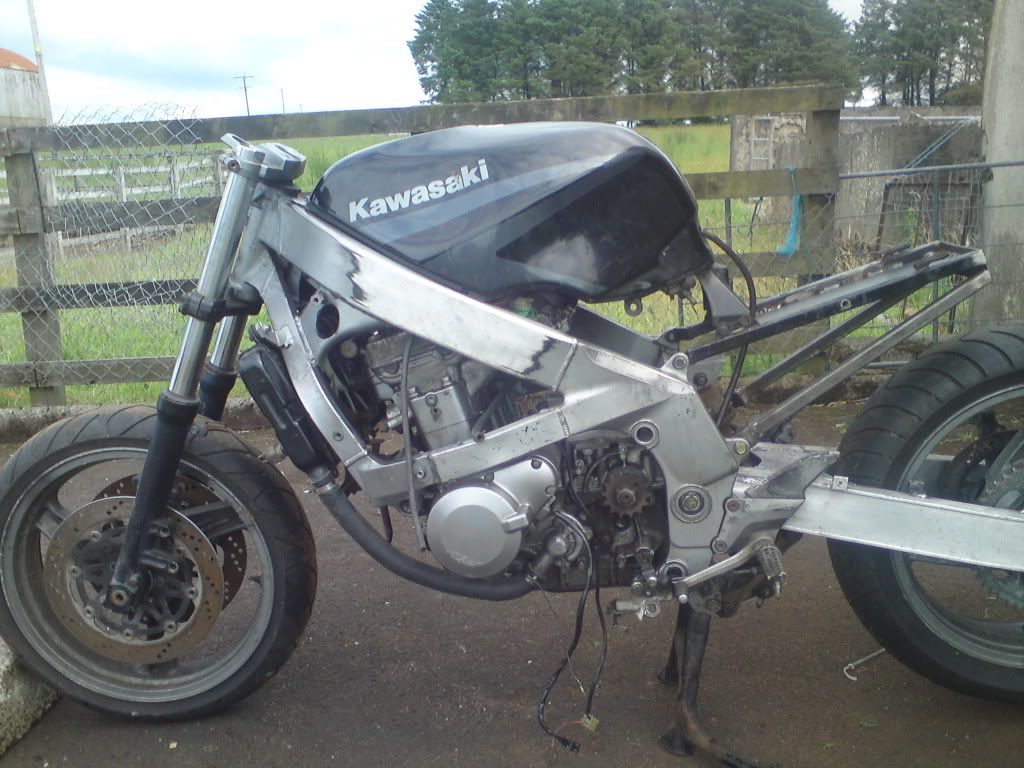 Butchered top yoke... Any idea's on replacing it?