Discussion Starter
·
#1
·
Hey everyone, just posting to say hi.
With some
gentle
nudging from my roommate (who is a member of this forum: eisenfaust) I finally took the plunge and got my first bike! I have been wanting to get one for the last 5–6 years, but with no one to mentor me or to enjoy riding with, I never was able to justify it.
I have commuted year round with a bicycle for the last 4 years and even bought a Honda Spree 3 years ago to "test out" if I could accept being out of the cage. Every summer I would get out the Spree and the bike lust would begin, but I would hold out until the Seattle weather tuned and the yearning would subside.
Anyway, we all know why we're here: bike porn!!! So, without further adieu, my '91 Kawa ex500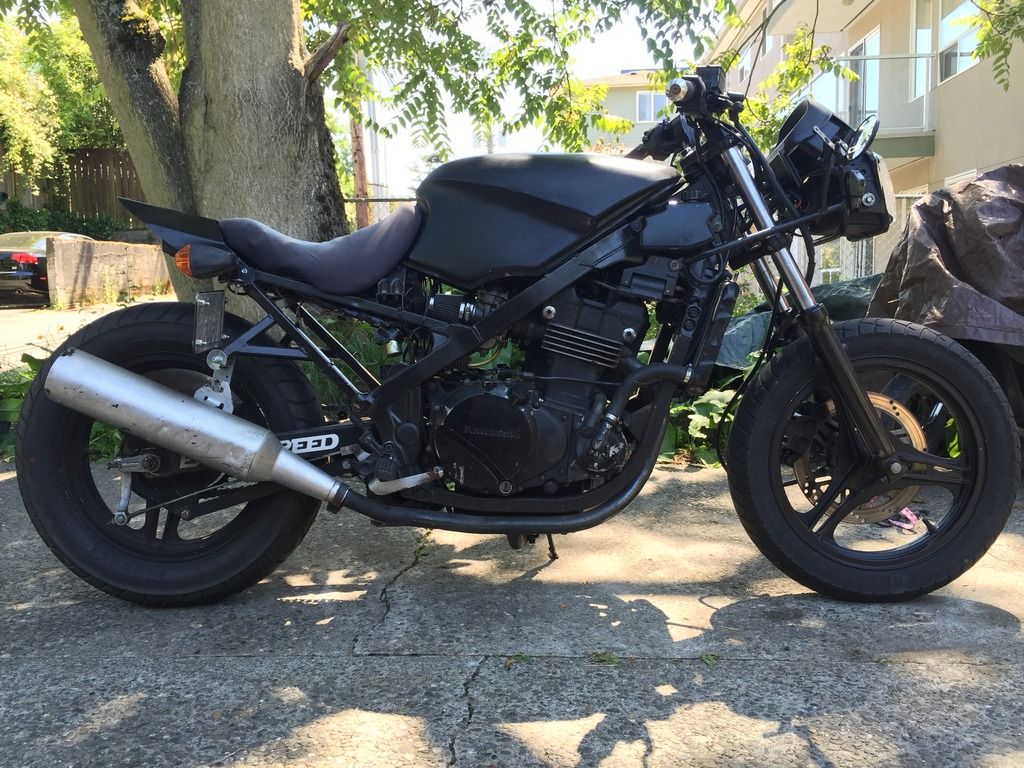 More rat bike than a anything; but I love it!
Got a little of work to do though. I have to redo the fork seals. While I'm at that I will put on clip on handle bars and move the light and gauges onto the fork. Hopefully that will help give the illusion of extending the front wheel out a little further.
The saddle also needs a redesign of some type. Not sure what just yet, but the current situation is not going to work out long term in Seattle. I need a saddle that keeps the foam water proof, and that is fixed on the bike better.