Discussion Starter
·
#1
·
Hey all,
I'm a noob to Streetfighter bikes, but due to a recent lay down :doh:
I now get to explore what it's all about.
Here is my '91 FZR 600 right after the fall: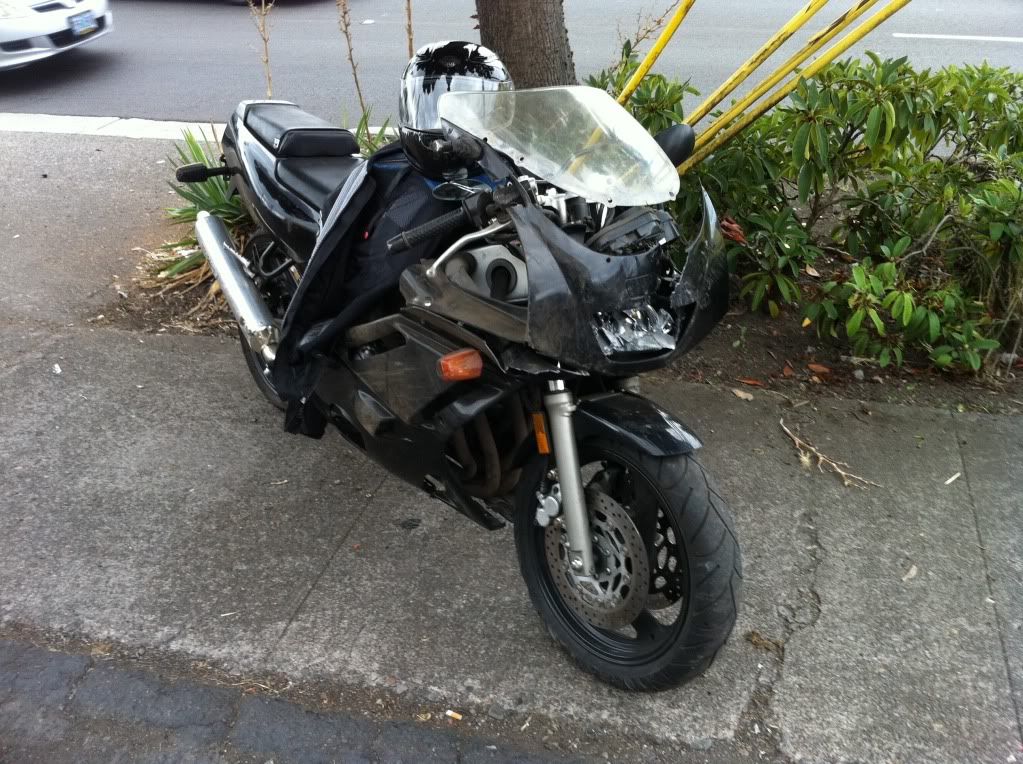 And here it is in the tear down process for streetfighter: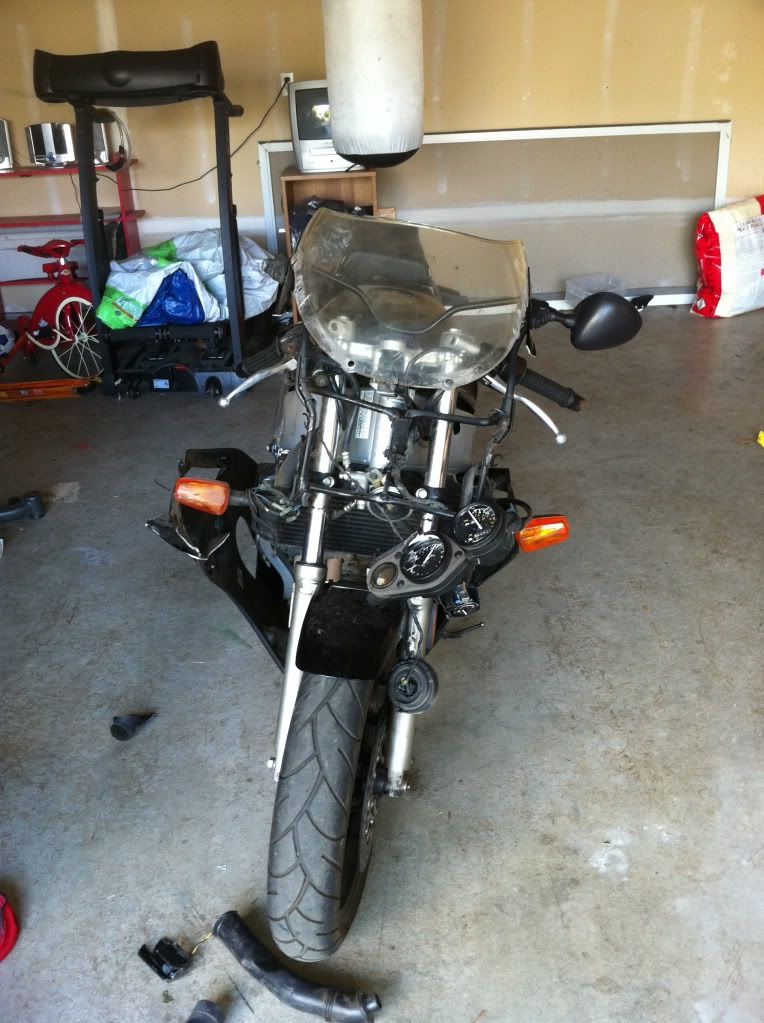 I'm excited to learn what I can do with this bike, and am grateful in advance for any and all help.
My first thought is to get rid of the front mounting bracket, and wanted to know how others have mounted their gauges. I've seen the lights mounted to the forks, but didn't see how the gauges were mounted.
Thanks!