Discussion Starter
·
#1
·
Hi dudes, Names Taz, Posting down here in Houston, Texas. Never ridden on the freeway, interstate, or highway, or even street. (ha xp) I just took a course certified by MSF but seeing as those bikes are tiny and my bikes a tad bigger I see a need a tad bit more practice since I'm all of 3 days into actually riding a motorcycle.
Speaking of motorcycles, I possess a Kawasaki Ninja ex500 with a 1990 frame but a 98 ex500 engine. Oh, this is a felicitous time to put some pictures in eh?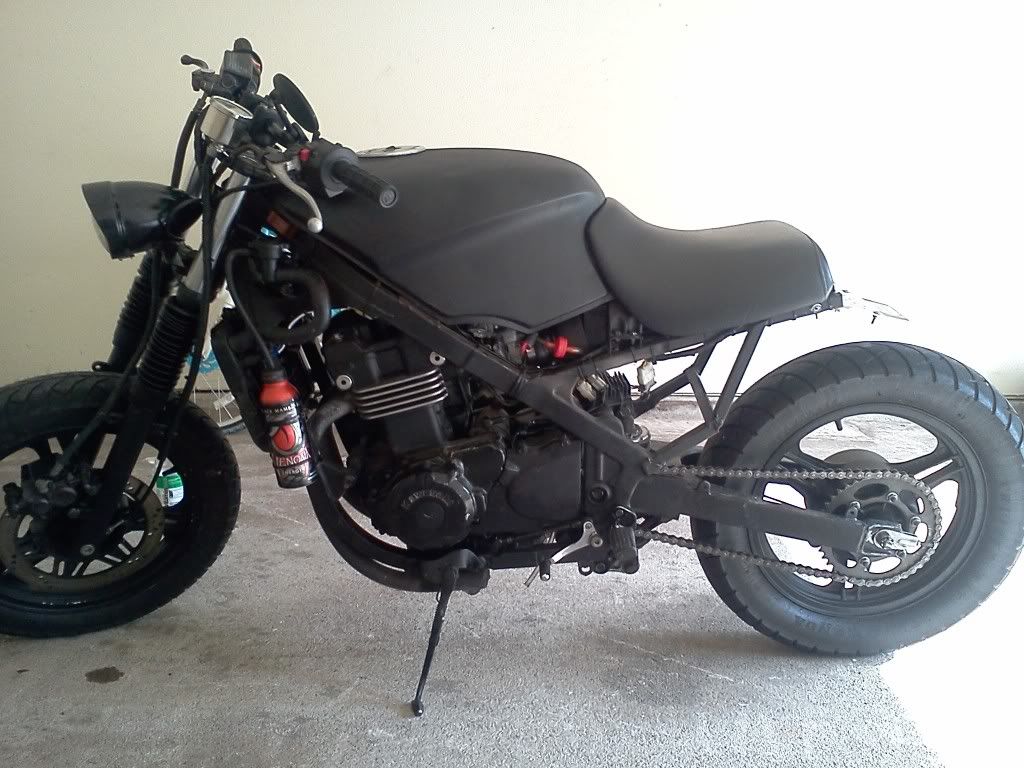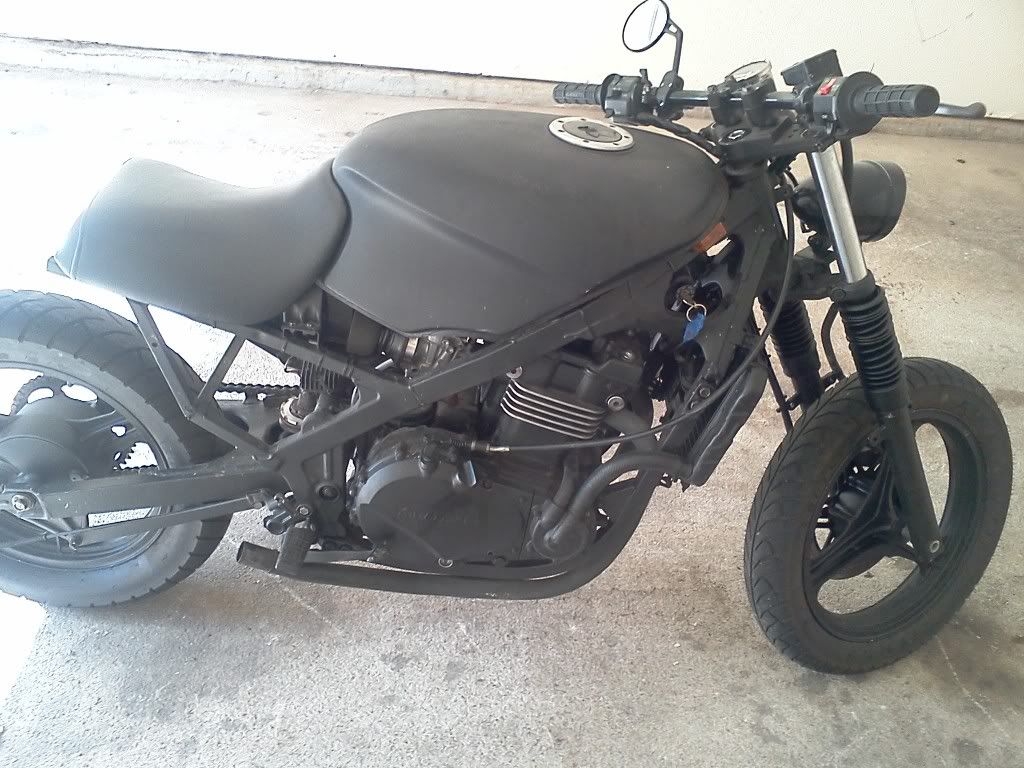 There's my girly and I have plans eyes (xp) gone be doin to hurr. Changing the headlight out, windshield in, rear fender, Gauges, pedals, and maybe some decals here and there since my other girlfriend (xp) works at a decal shop.
All this motorcycle mania is purdy exciting, and I cant wait to start modding my bike out. Best believe if I have any questions about anything (which I will) I will be picking yo brains. (x.x)
Thanks guys if you took a look, if ya wanna gimmie any feed back on it, Please fire away.