Discussion Starter
·
#1
·
Hello all, I was originally posting this build to a virago forum but I frequent this board so I figured I might pick things up over here instead. I also hope to take advantage of the broad member knowledge base here since I'm trying to mix-n-match parts a bit. Here is a quick re-cap of what I've got going on thus far.
I started off with a fairly beat up sort of modified xv750 that I got for $300: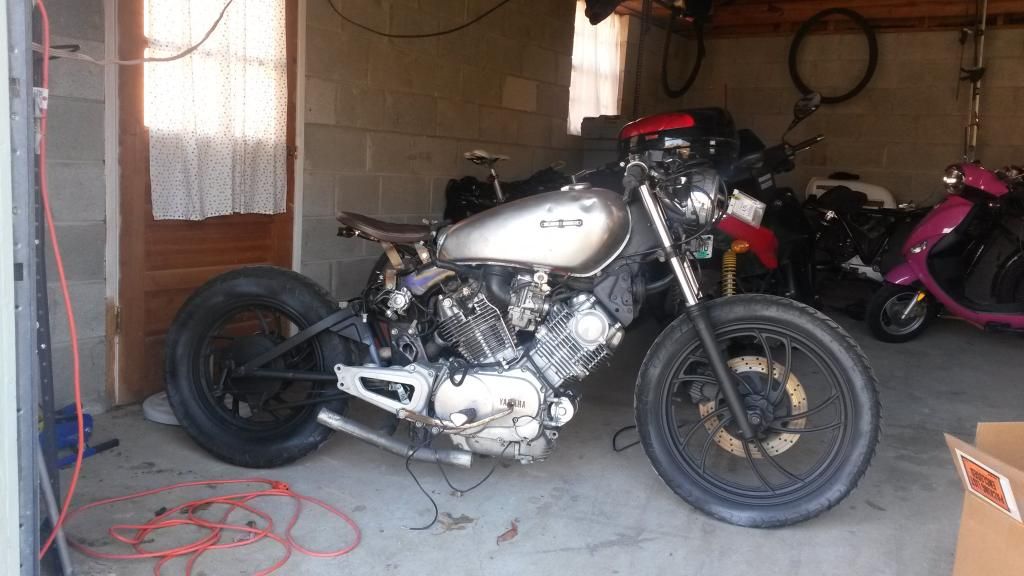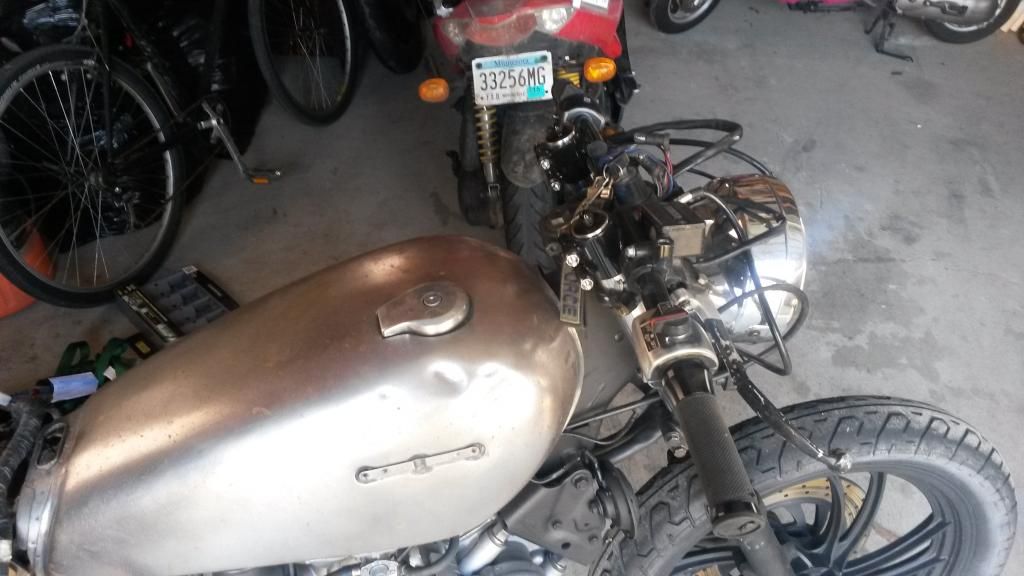 [URL=http://smg.photobucket.com/use...bums/v722/excellrec/20140313_172113.jpg[/IMG]
[/url]
I dubbed this build "Noodles" since the original bike had all the electrics hanging out of the side. The PO was working on doing something about that...
As you could see the seat was made for it and it was reasonably well done, so I decided to run with it. Most the rest of the bike needed something done to it though, so I disassembled the whole thing: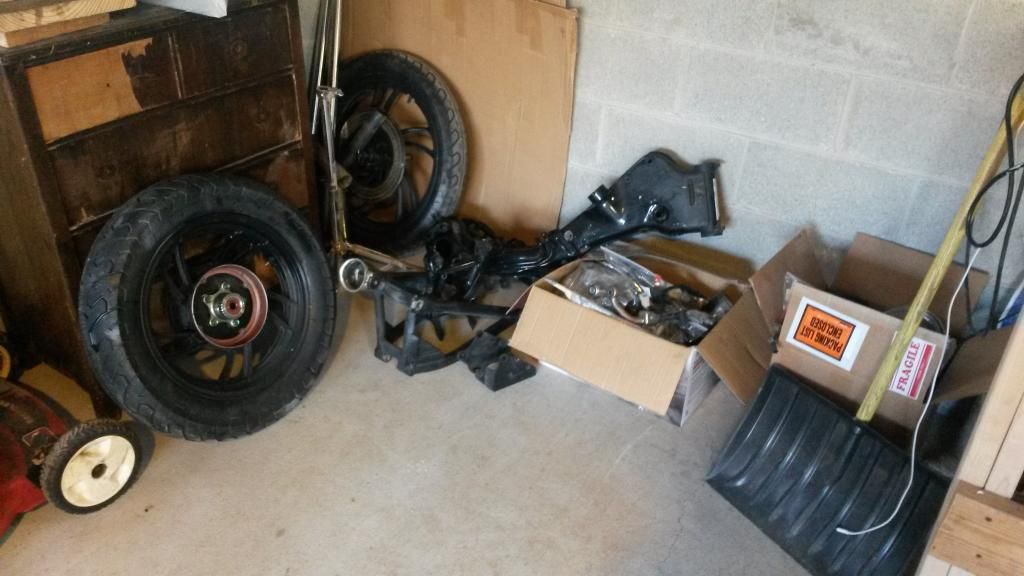 I bought a Triumph shock to replace the old one: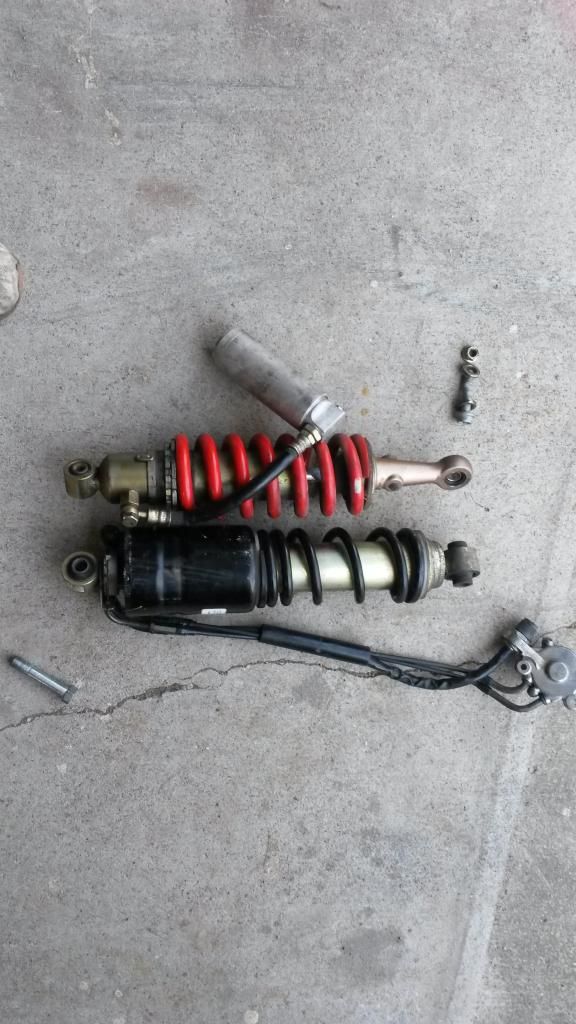 A ZX12r front-end:
Digital dash: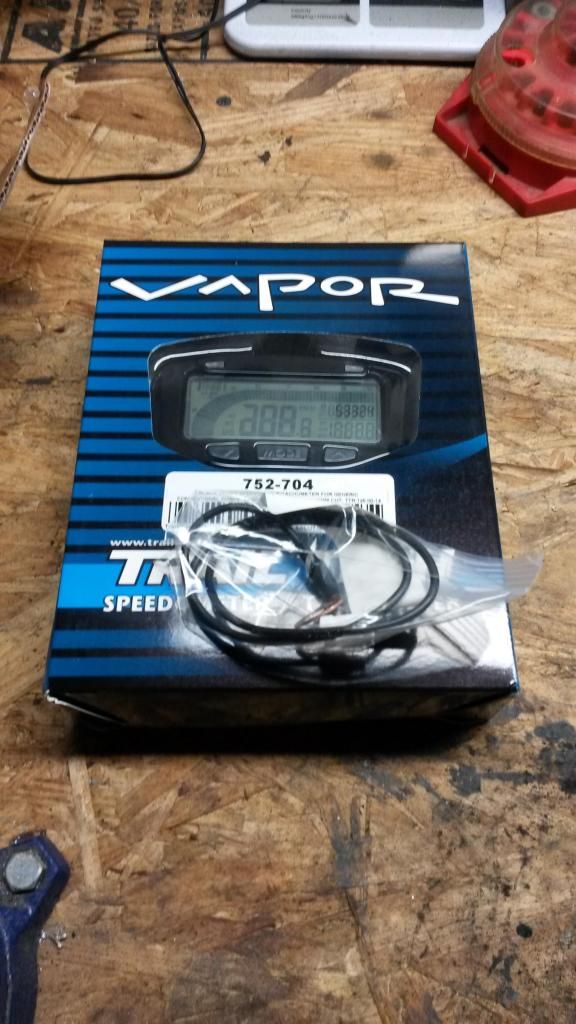 Cleaned up some bits: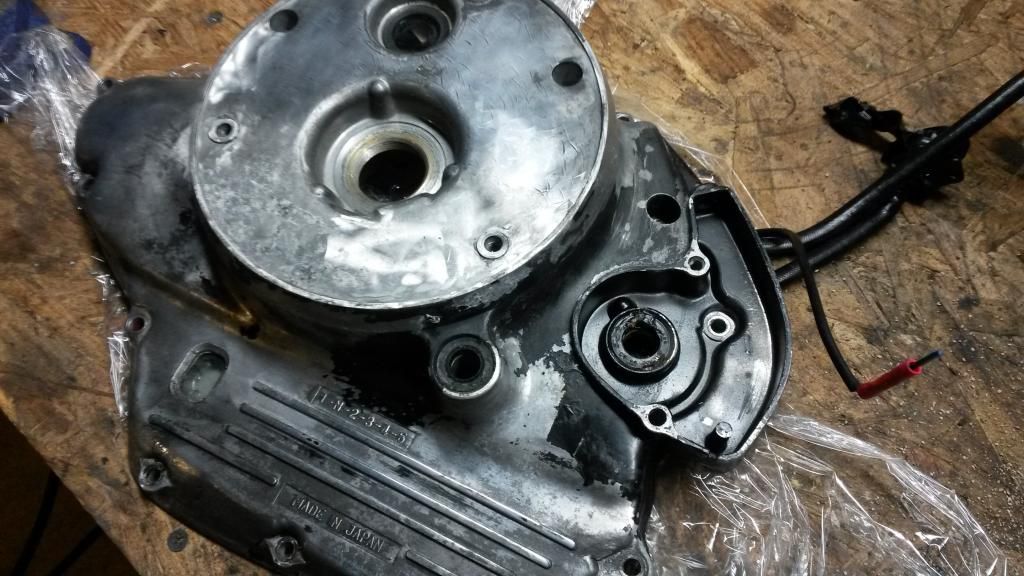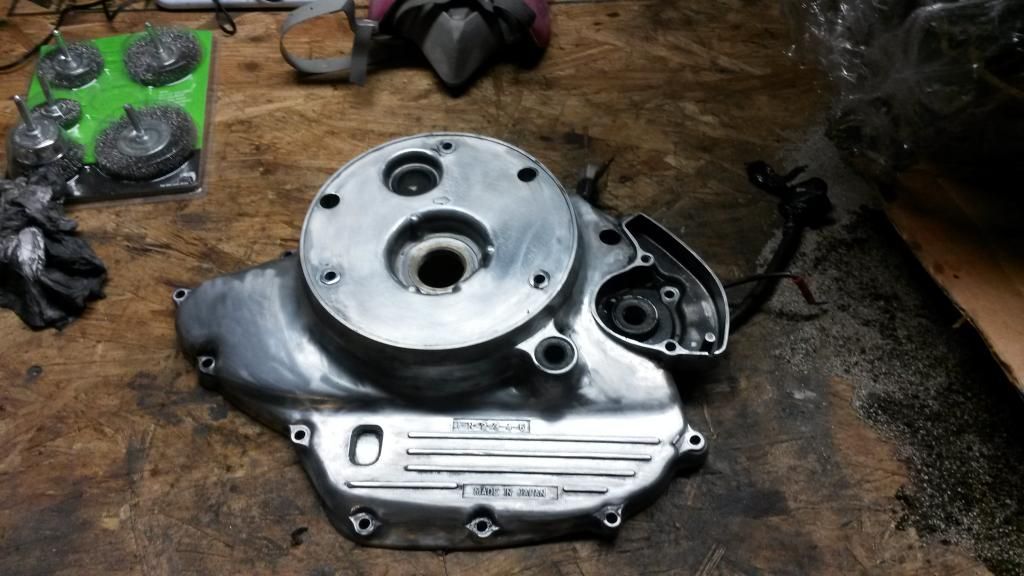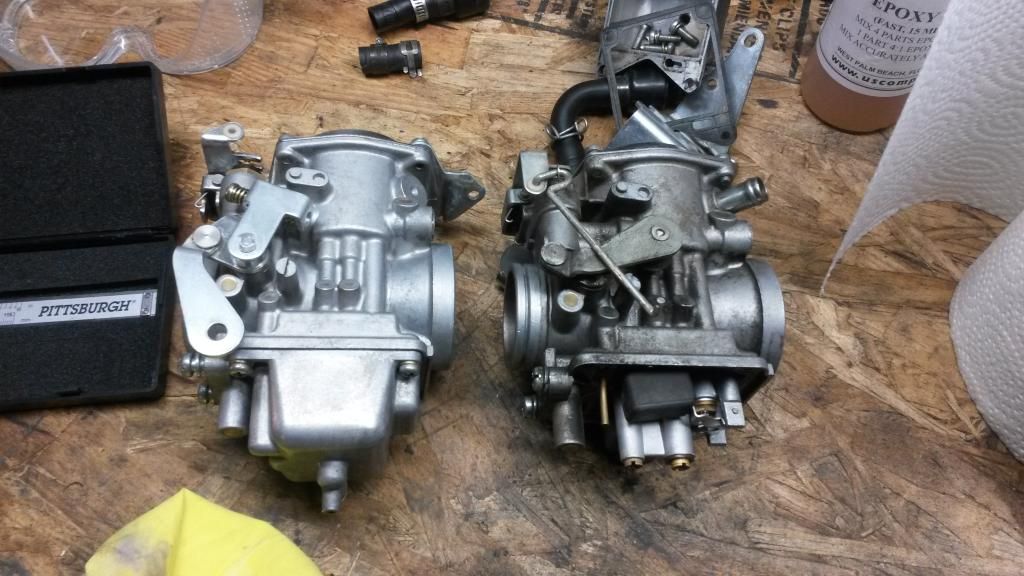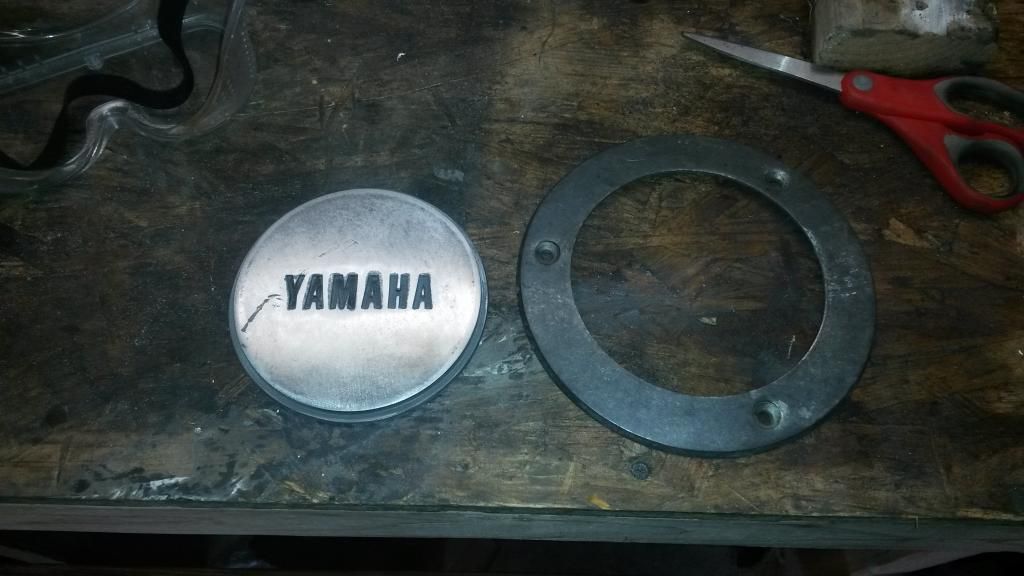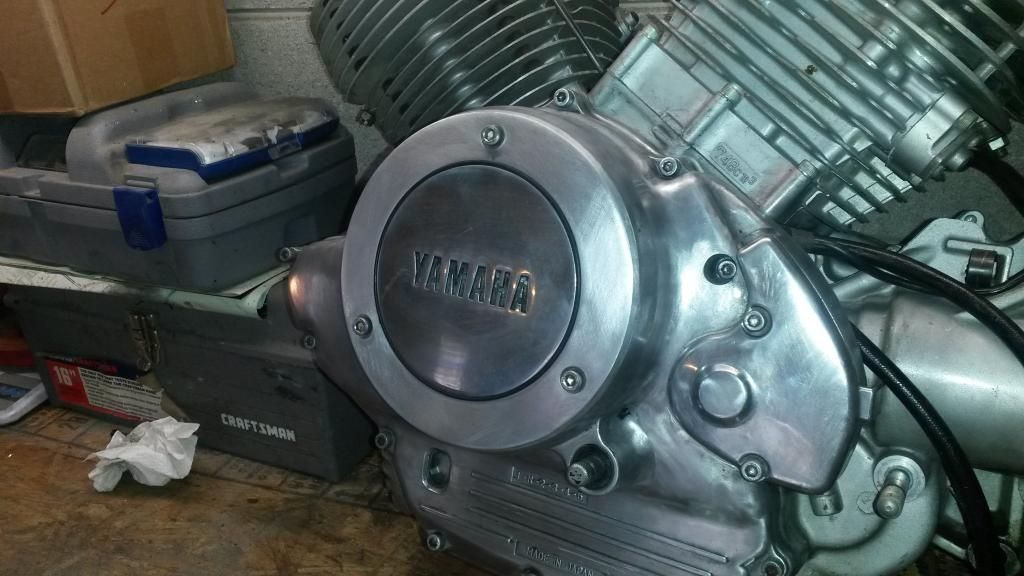 Made a hugger with clay molding and carbon fiber: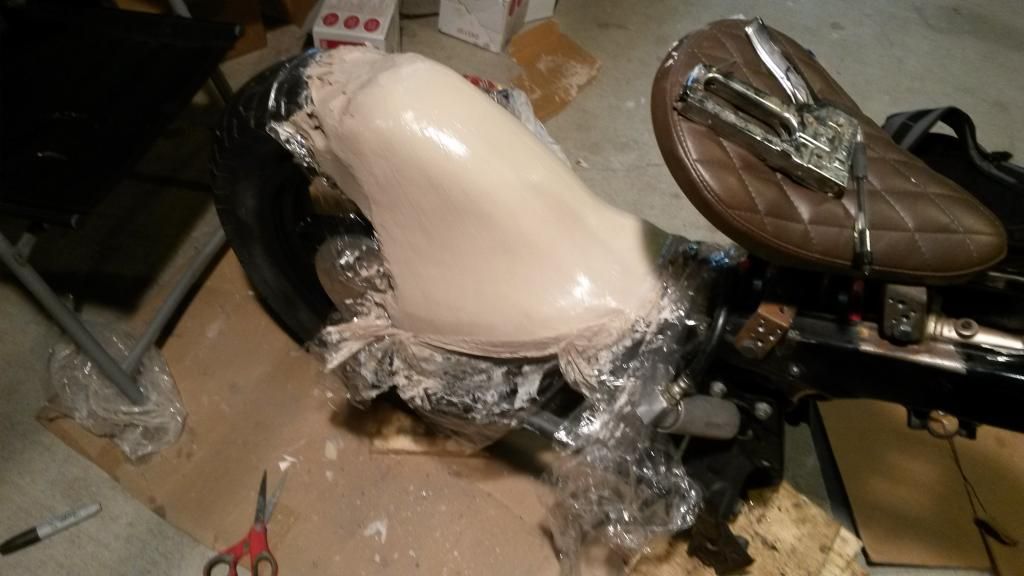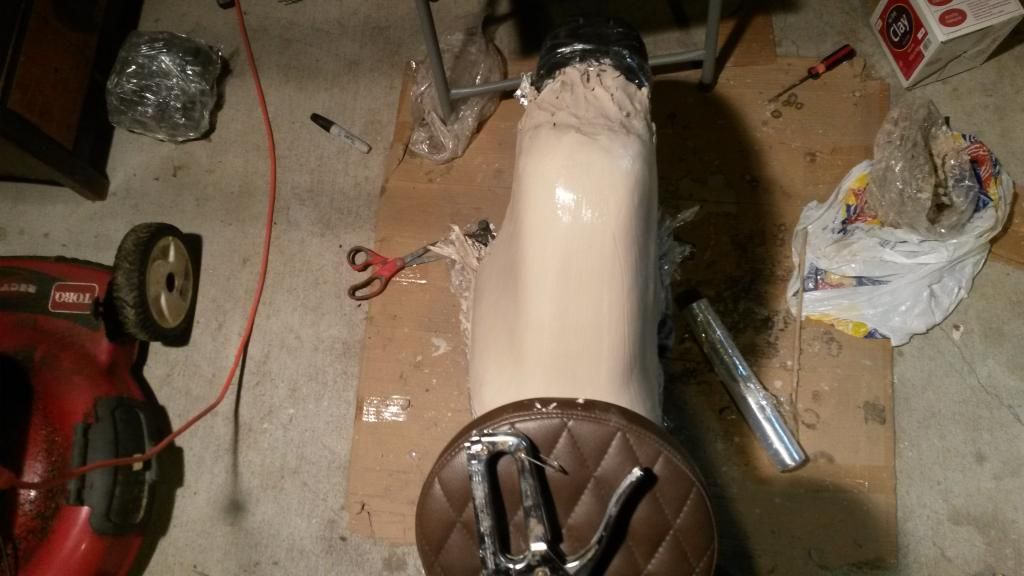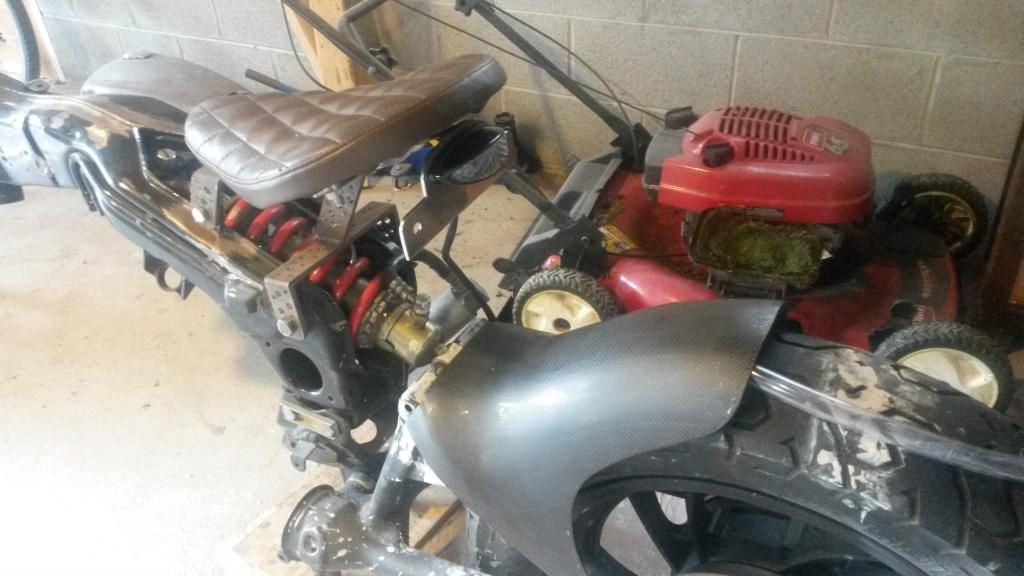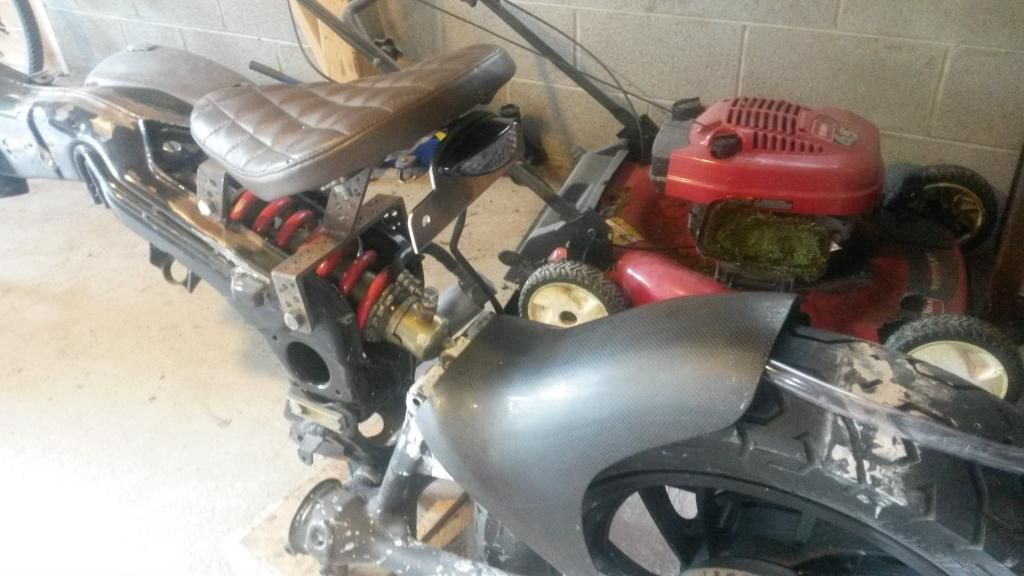 And finally, as of a couple days ago, got a new steering stem machined to fit the ZX12r front end to the XV750 frame: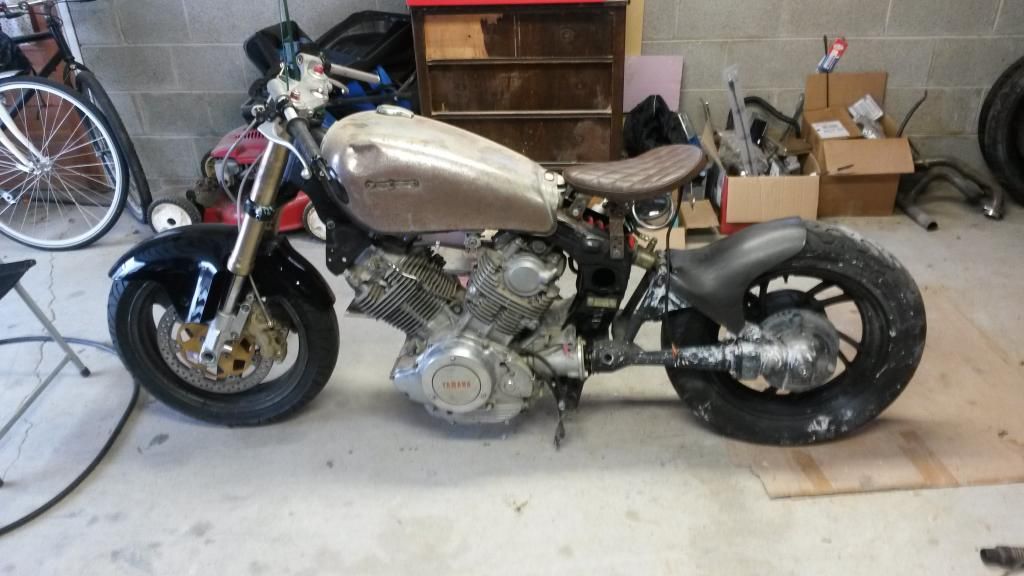 Now, as you might notice, the motor is sitting pretty low to the ground. For some reason I had just presumed that wouldn't be a problem since a lot of people were successfully fitting USD forks of comparable length to these frames. Well, it seems a bit too low for me. Ultimately I would like to ride this bike pretty hard on a regular basis so I don't want to deal with impractical ride height. Fortunately the motor is not wide at the bottom so I speculate that lean angle won't bee too much affected by the low height, more just issues with pot-holes and speed bumps, etc. I did manage to get about another inch of height out of it by messing with the arrangement of lock nuts and seals and so forth on the neck so I could lower the triple tree a bit, but it's still at about 3-3.5" at the lowest point of the crankcase to the ground.
Right now I'm wondering if anyone wants to chime in on the height issue. This is my first foray into heavily modifying the stance of a bike (I've worked on bikes a fair amount just not swapping around front-ends yet). I'm looking into diff. forks, possibly a stepped down triple tree so I can lower the forks. Or maybe just going with it.