Discussion Starter
·
#1
·
Well here we go,I have been around the forum for a few years now and posted a few times but I really have never showed what I am up to.This all started with a 1988 GSXR Slingshot 750 slingshot frame that I bought for a 100.00 on ebay.It had a clean title so I could not resist.I have been building oil cooled GSXR's for years so I have tons of spares.But this one would be different.So this is what I used gastank,frame and motor stayed and every thing else got changed.Heres the list of what we have done so far.
I have tons of pictures some good some bad.I will just start posting them.Just ask and I will try and answer any questions.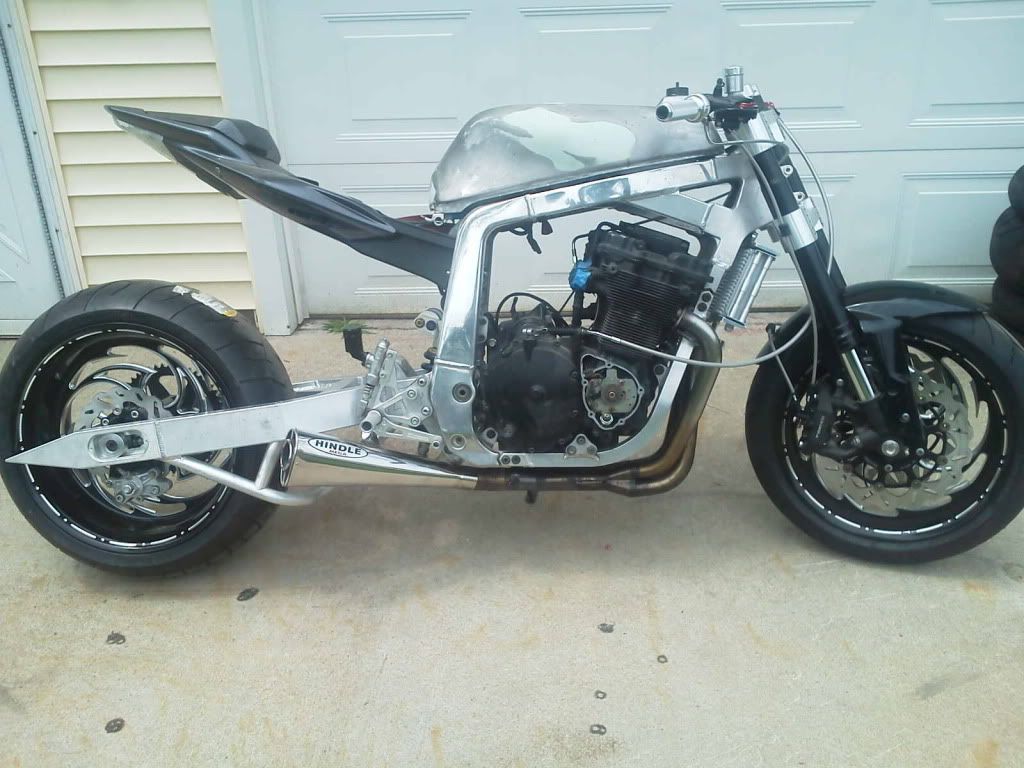 -FRONT END 2008 GSXR 750 FORKS
-RADIAL BRAKES 2008 GSXR 750
-CUSTOM MADE TRIPLE TREES/YOKES TO FIT SLINGSHOT FRAME
-JOKER MACHINE RISER FOR 1 1/8" FAT TAPER LSL DRAG BARS
-SPEED DEALER BILLET GRIPS AND THROTTLE HOUSING
-CUSTOM BILLET SWITCHES INTERNAL WIRING
-BILLET RADIAL MASTER CYLINDER CUP
-HELL PERFORMANCE OIL COOLER AND STAINLESS STEEL LINES
-FULL STAINLESS HINDLE EXHAUST FROM A 95 WATER COOLED GSXR 750 YES IT FITS
-WOODCRAFT REARSETS WITH ADAPTER PLATES FROM 2003 GSXR 750
-HYPER PRO REAR SHOCK FROM 2002 GSXR 1000
-BILLET TECH ALUMINUM ENGINE COVERS
-CUSTOM MADE SWING ARM TO FIT WITH HAYABUSA REAR WHEEL HUB/GSXR 04/05 REAR BRAKE CALIPER/HANGER TO ELIMINATE BRAKE ARM
-FTD DESIGN "SAVAGE" WHEELS 240 REAR TIRE
-GALFER FULL FLOATING ROTORS FRONT AND REAR
-CORE PERFORMANCE BRAKE LINES FRONT AND REAR GOES INSIDE SWINGARM
-BARNETT CLUTCH AND THROTTLE CABLE MADE IN STAINLESS STEEL
-REAR TAIL SECTION IS YAMAHA R-6 06/07 PLASTICS,SEATS,SUBFRAME,TAILIGHT
-VORTEX ALUMINUM GAS CAP
-JOKER MACHINE FULL BILLET HEADLIGHT WITH CUSTOM MOUNT
I am sure I am missing stuff and the bike is far from done.These are just mock up pictures.I also have another streetfighter you will see in some pictures.1991 gsxr 750 with 2002 GSXR 1000 tail plastic and subframe.More details on that one later.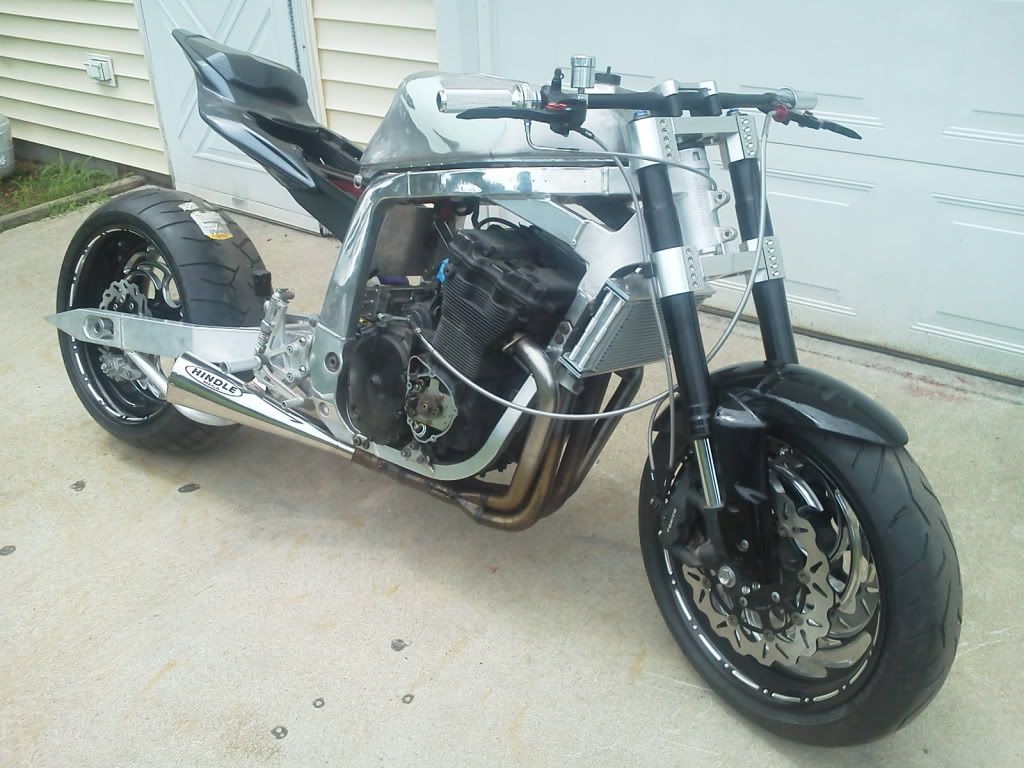 switches/throttle housing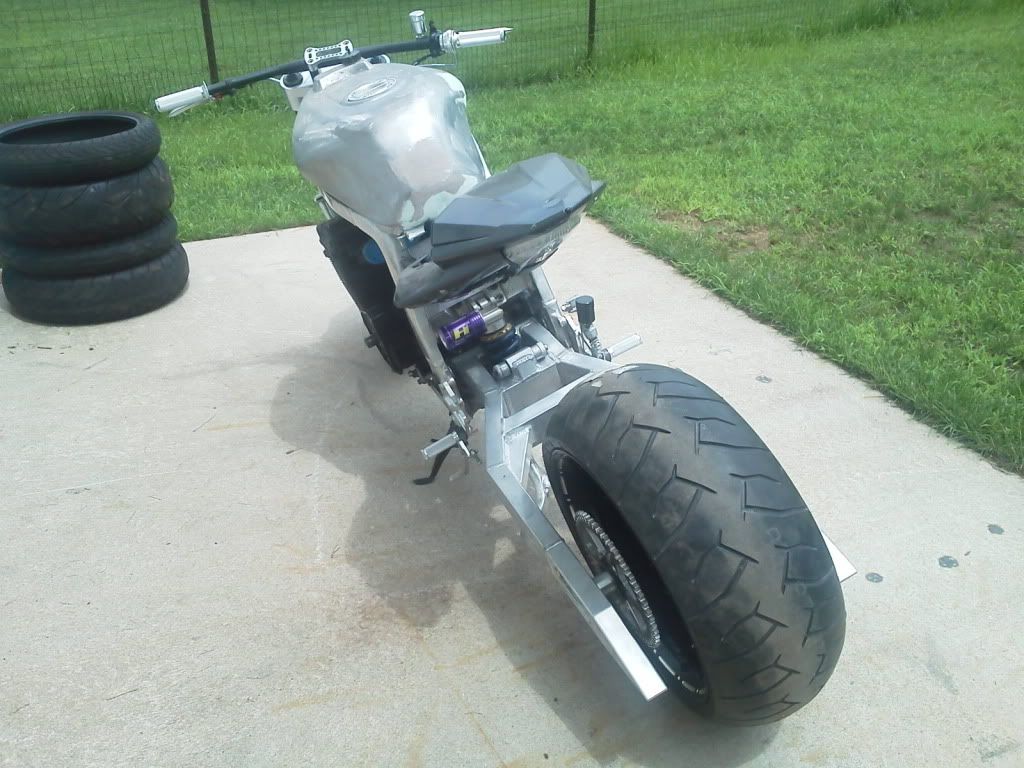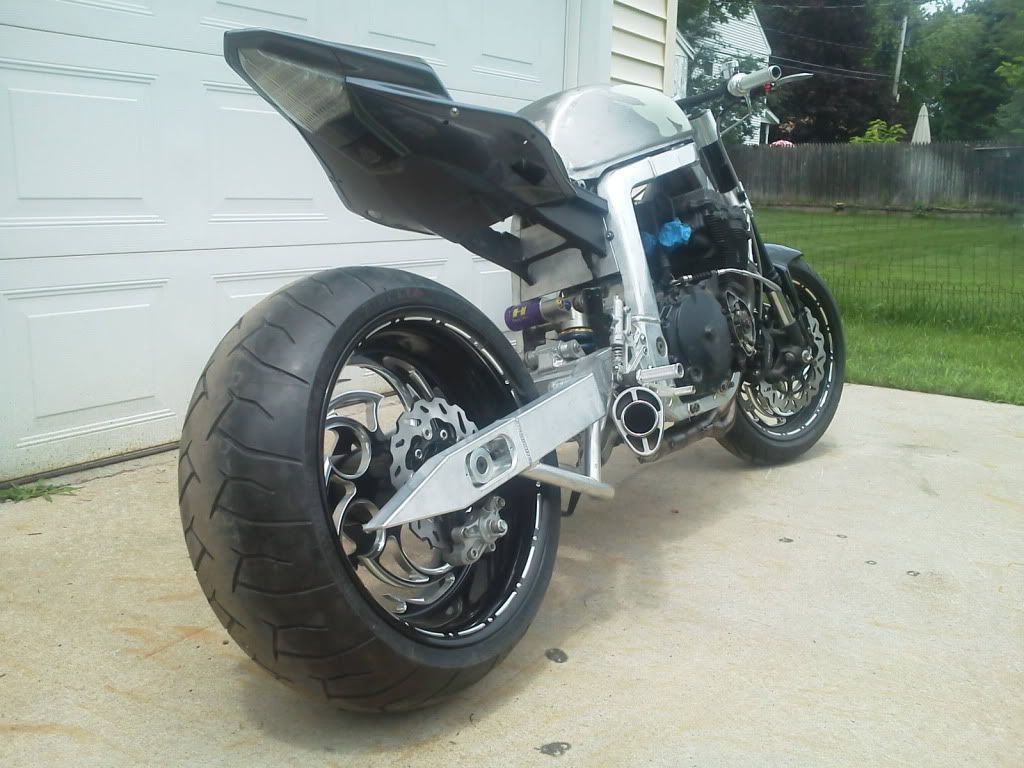 The 2 of them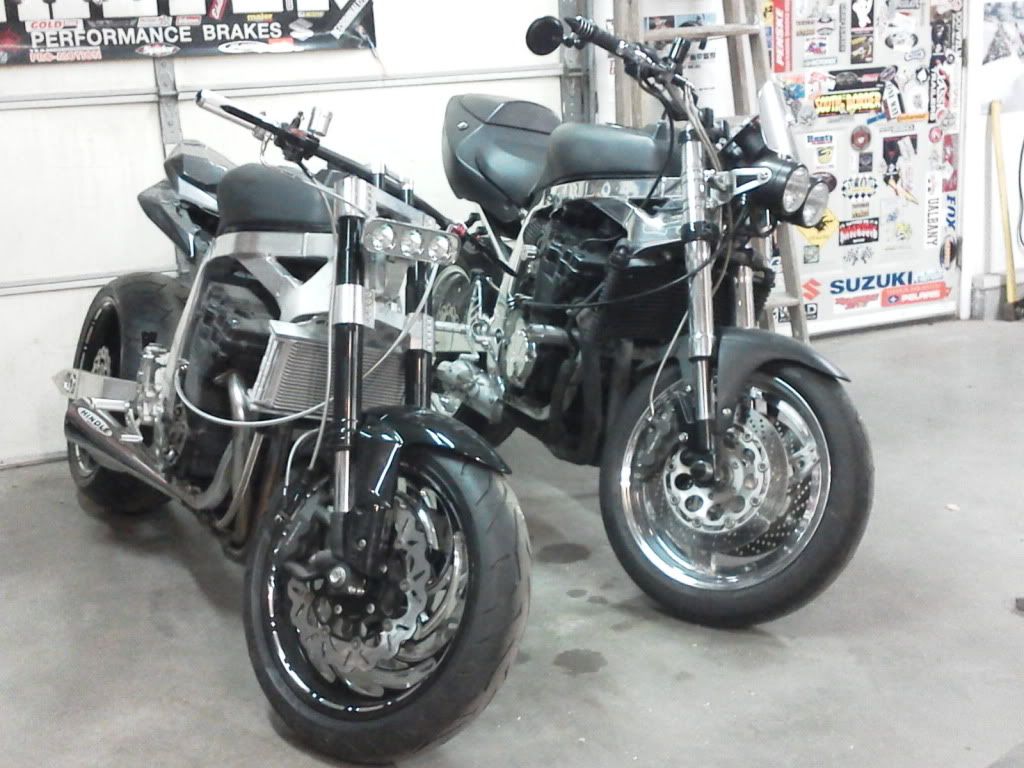 Front seat fits nice once it was cut to shape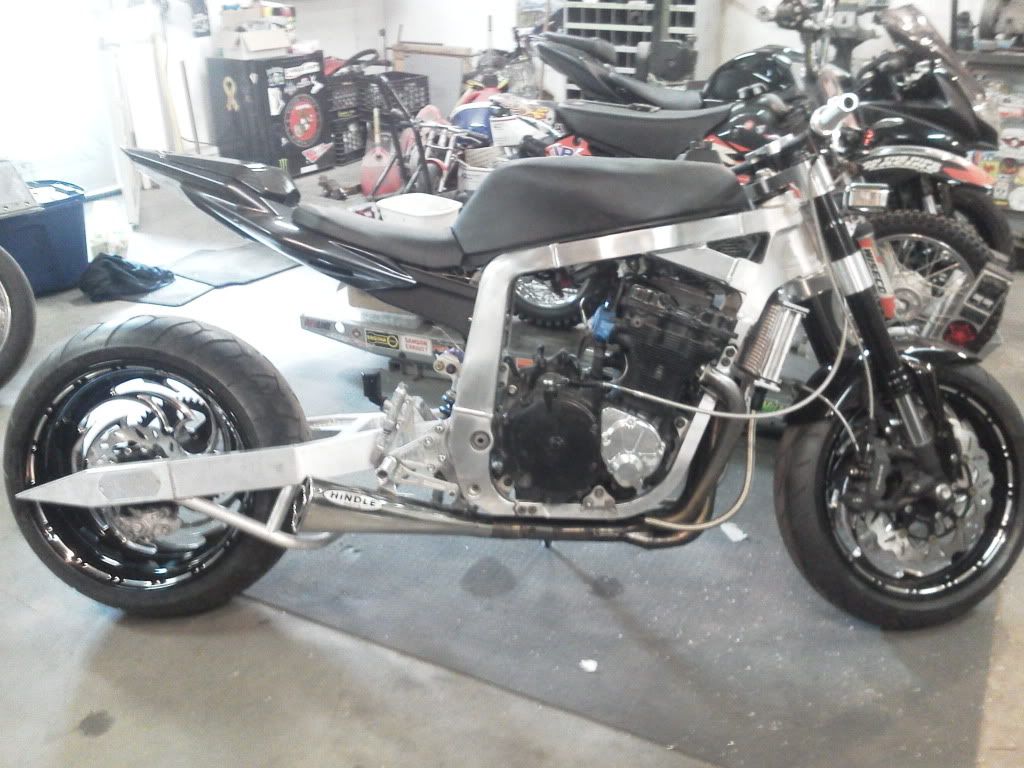 Headlight on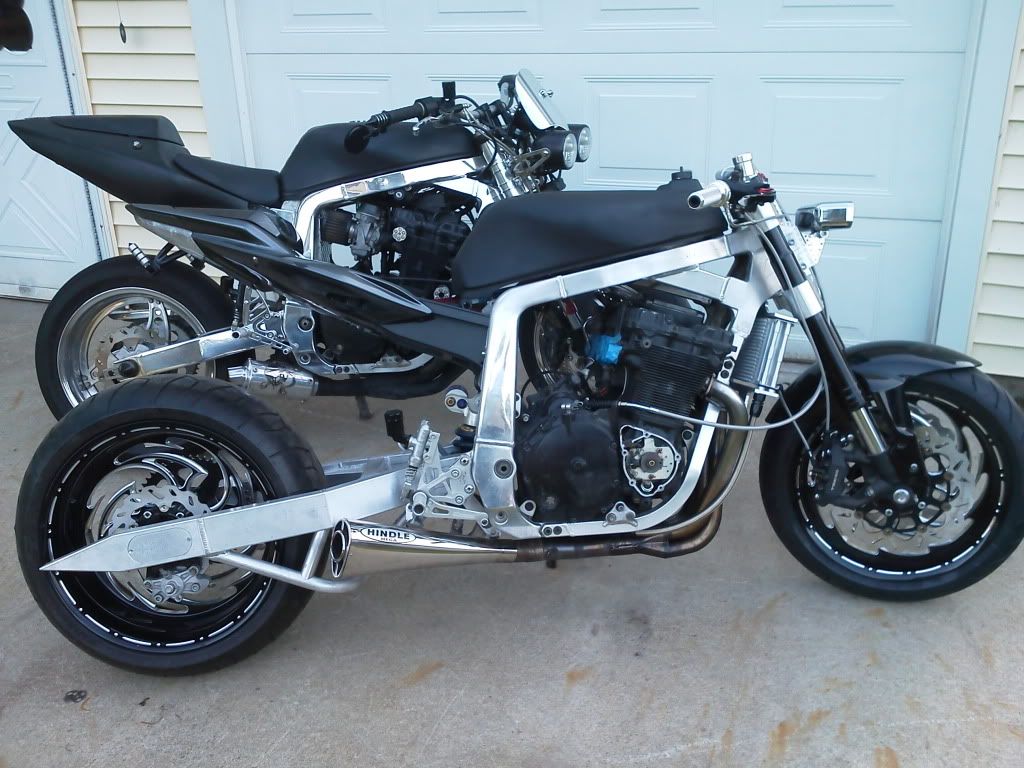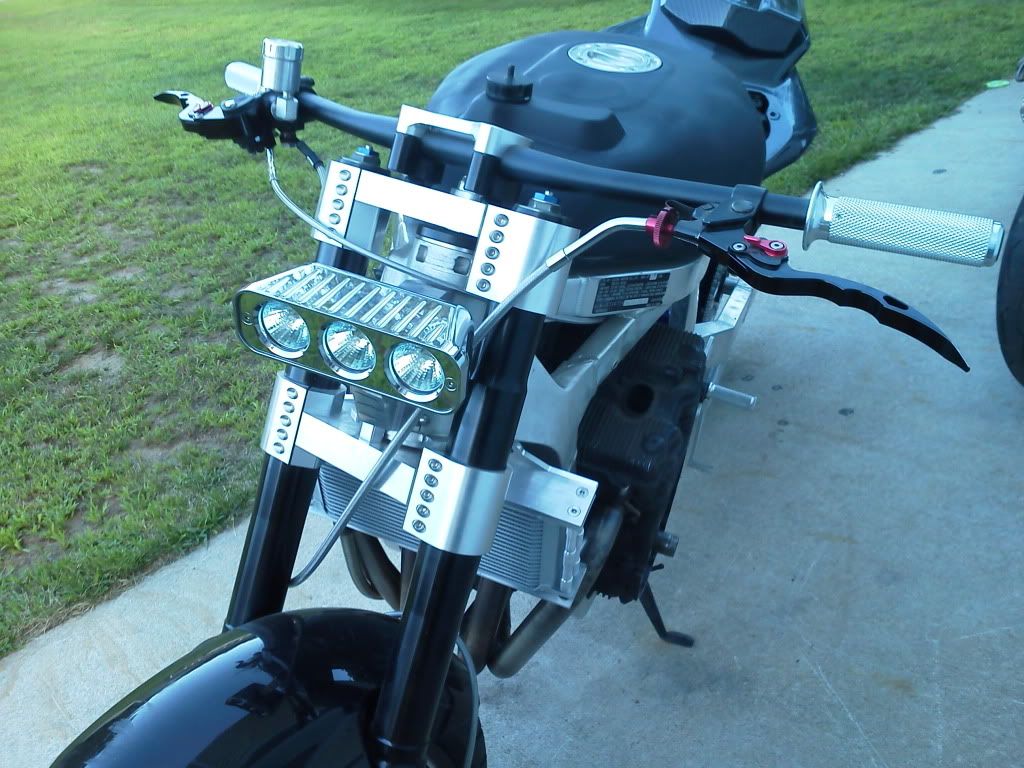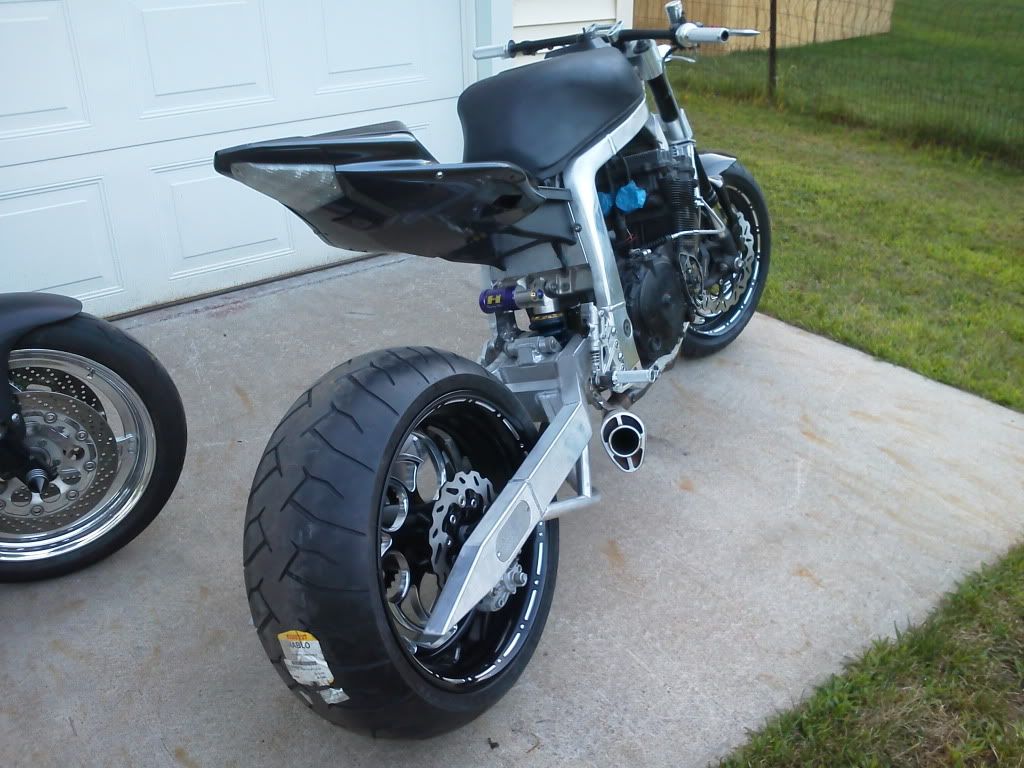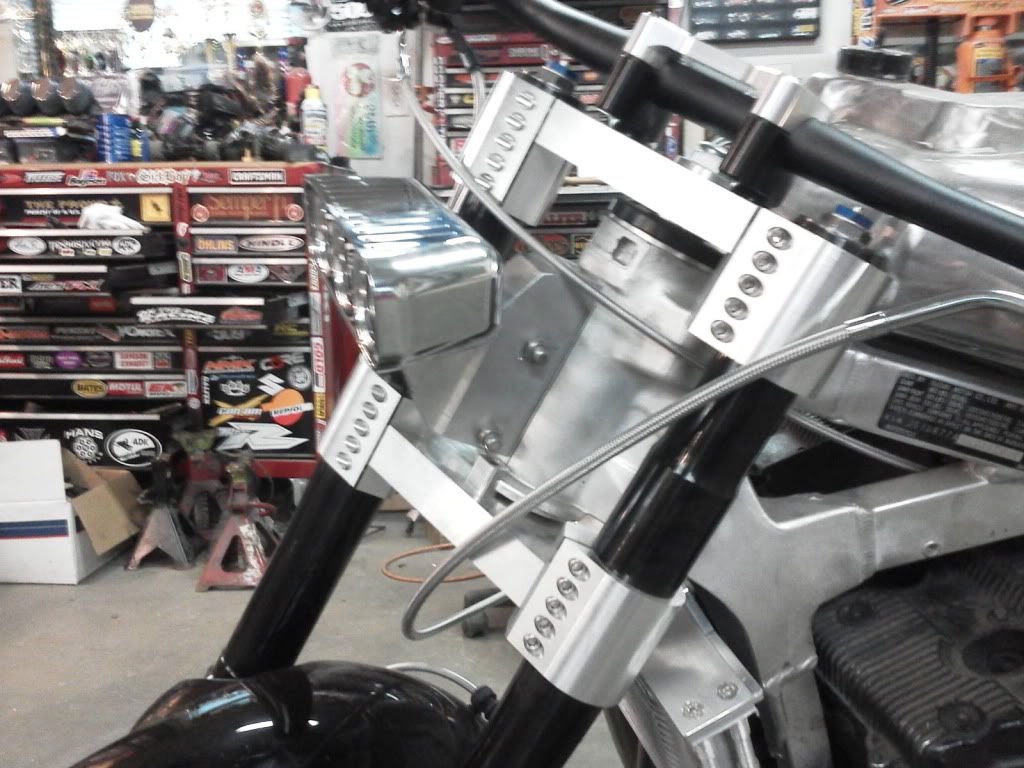 Hyper pro rear shock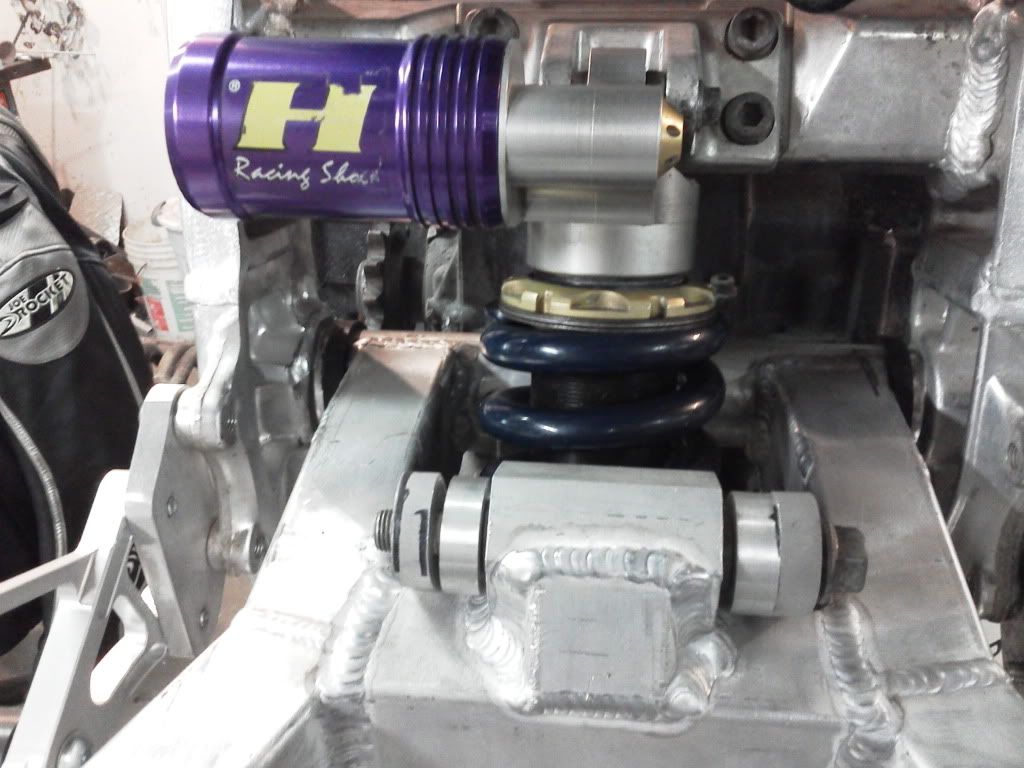 Had to make an elbow so why not something different Hex stock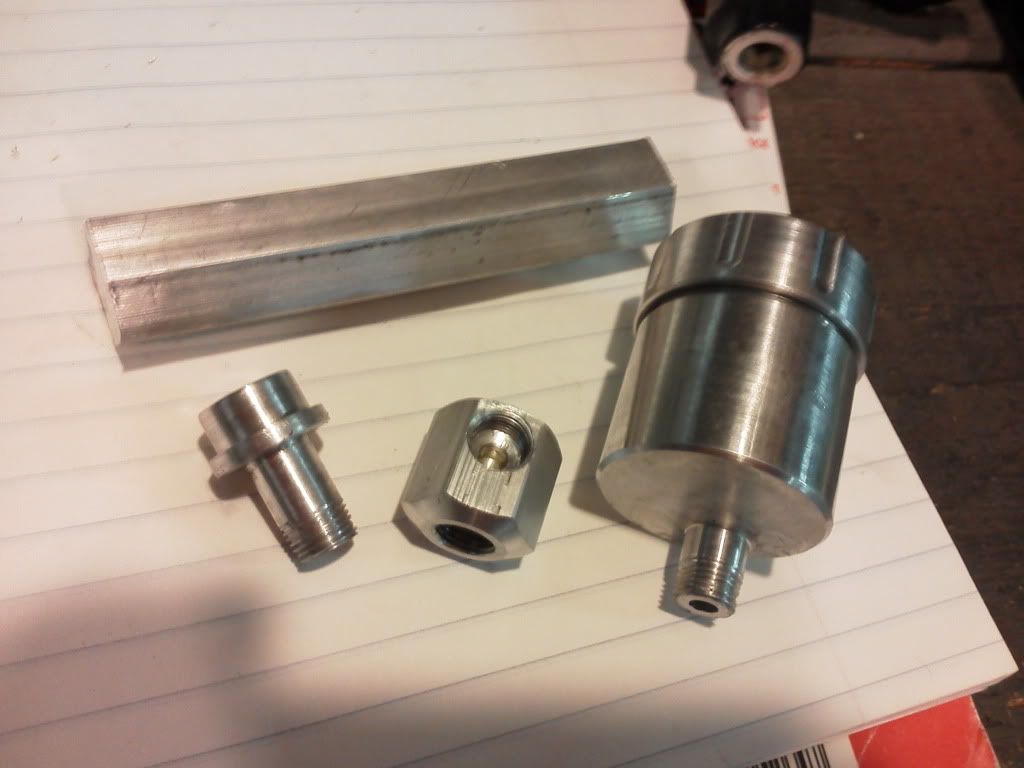 Billet radial cup with elbow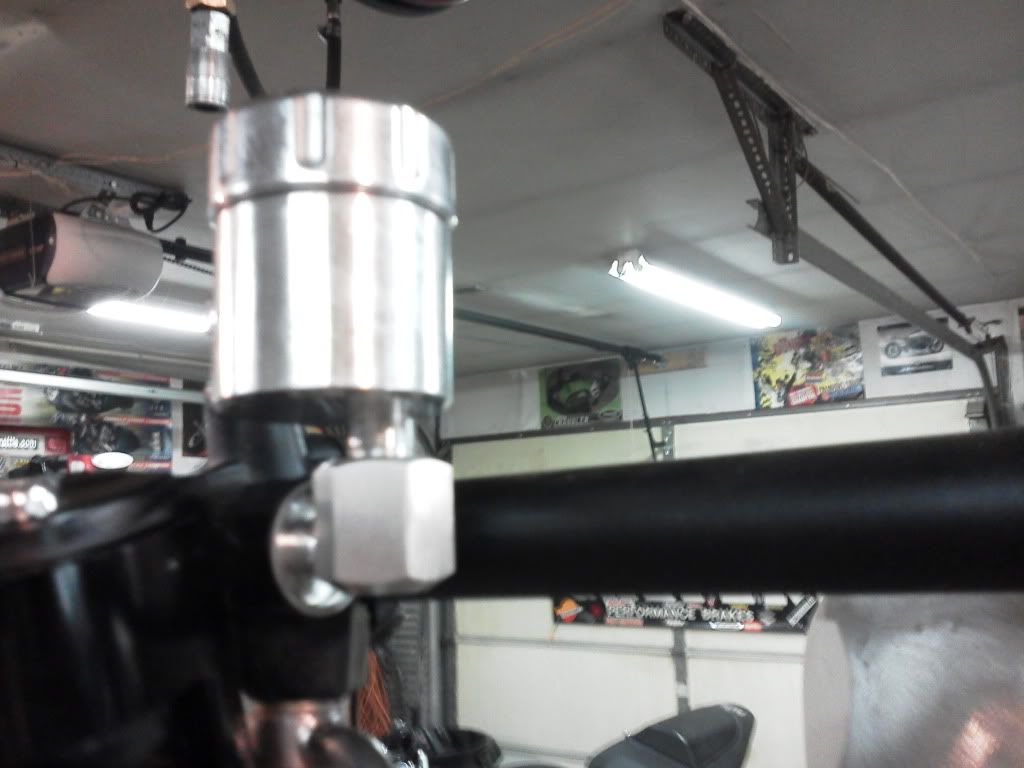 Headlight and mount fits right on front of frame
During tail chop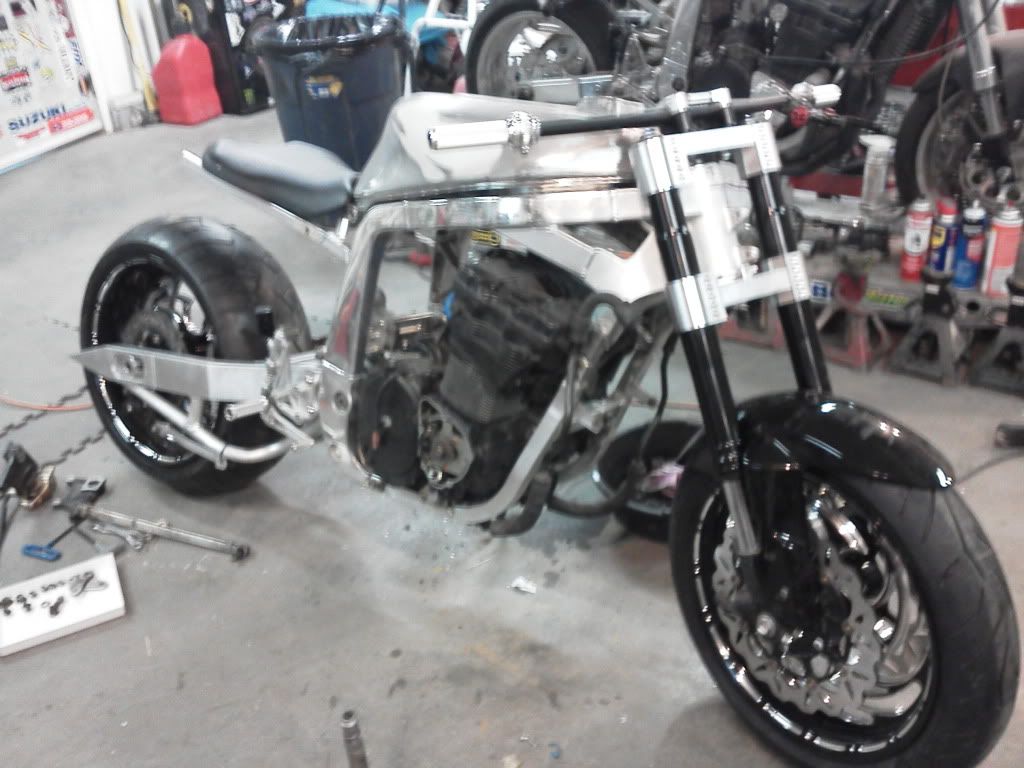 Custom Yokes/triple trees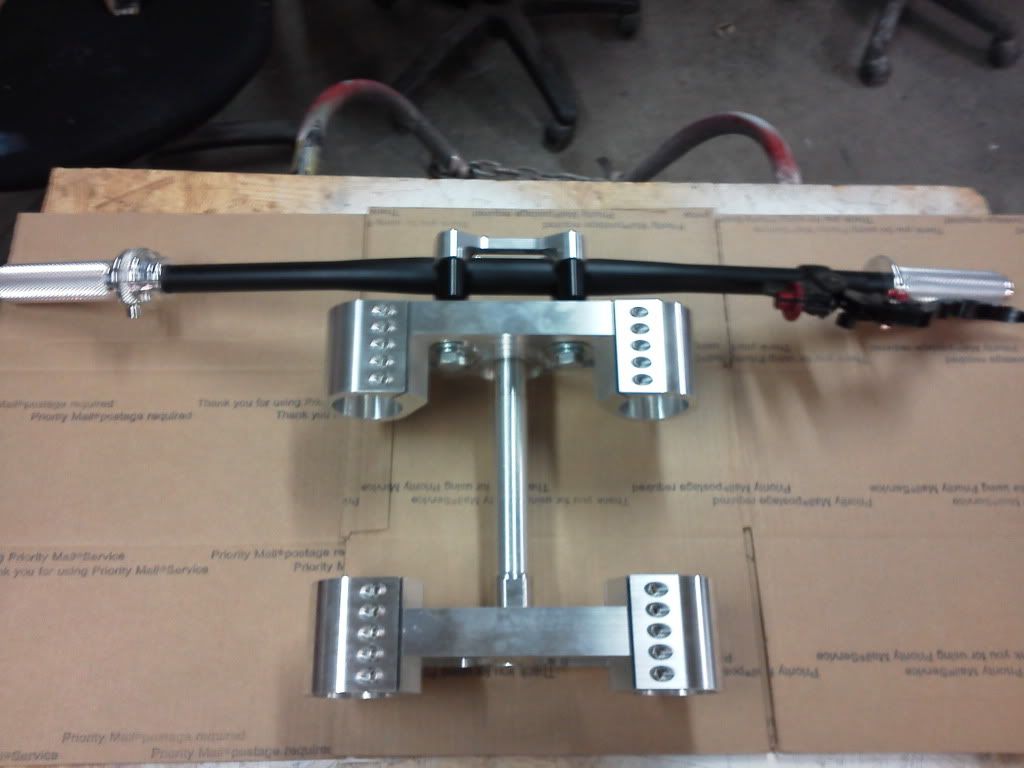 Joker machine riser/LSL fat Taper drag bars
I hope your not sick of me yet.I am hoping I have found my new home here at custom fighters.I have had about 20-25 oil cooled GSXR's over the years so I guess I have a love affair with them.I had a really crazy custom TL1000R that I had built out of boxes.I sold it about 9 months ago to someone in Texas.I cant wait to see what you all have to say.Please be nice I am old and grumpy.