Discussion Starter
·
#1
·
I´ve been reading Streetfighters magazine for over twenty years now. Got boxes full of old copies, issue 3 onwards. I used to steal it from the local shop when I was at school and didn´t have the money to buy it. I´ve even done an 80km round trip a couple of times just to pick it up. :nuts:

It´s a total fucker that the magazine has been axed after all these years.


I wish all at streetfighters the very best of luck wherever they go from here.



The reason I do what I do... :knucks:

I´ll start with a couple of photos.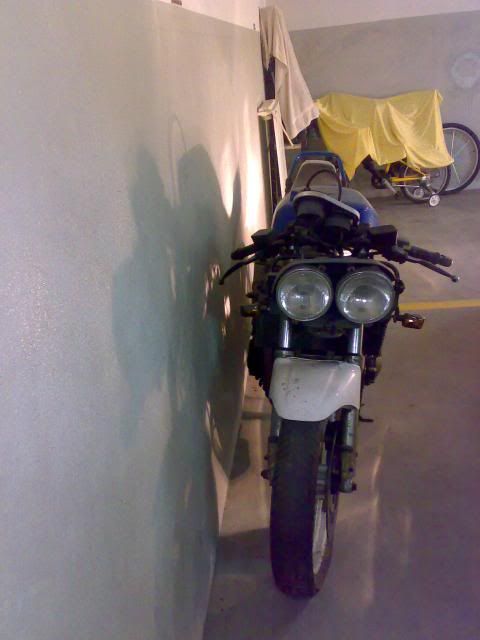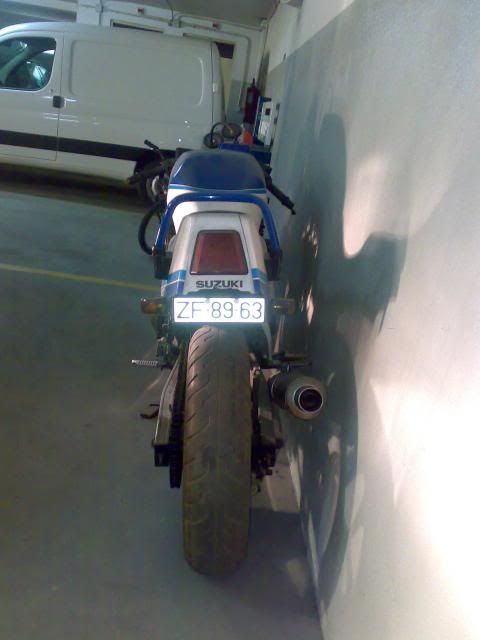 So what´s the plan?
Well I´ve had the bike for a week now and have made my mind up as to what I´m going to do with it. I do really like the idea of restoring it back to original, but to be honest the bike is in a bit of a state and I just don´t have the money to do it right, so I´ve decided that I´ll build a fighter out of it... a proper old skool streetfighter. I want to build the kind of bike that got me hooked on the streetfighter genre in the first place. No expensive aftermarket parts. I´ll be doing all the fab work myself, I want to have a go at the paint too.
First job will be to get the engine running. Been sitting for a long time, has some crappy looking cases that will need replacing too.
Subframe is bent so that will be coming off. I´ll weld some tabs on to the frame and build a new subframe that will bolt on to them.
Running gear wise... Fork tubes are severely pitted so will try and pick up a new front end. Ideally I´d like RWU forks, 17" front/ rear, decent breaks etc.
Already been looking at ebay to see what swingarms are available for good money. Need to take some measurements and start looking for something that could fit without too much bother.
Bodywork? won´t be much to be honest. No fairing, small seat unit and front mudguard. Fuel tank has a small dent that will need sorting.
The list goes on....
I´ll update with some more photos as soon as I get a chance.