Discussion Starter
·
#1
·
Hey everyone. As some of you know I moved out of my place AGAIN and into my oldest Brothers house. It's a great place actually, and I'm adjusting ok. This is actually the house with the shed and breezeway I used to strip the SV650 down for the 2012 CF Buildoff. The thing I wanted to share with yall is whats around the side of the house: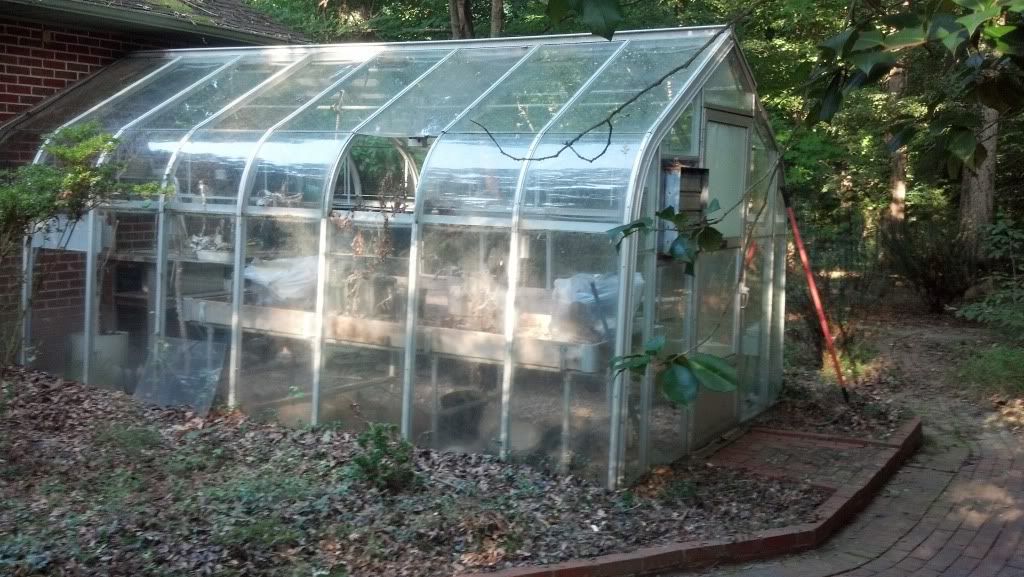 Decent, right? Nice little greenhouse. Decent little stable, no? Well here's the kicker. Motherfuckers got 120v/240v run through it WITH water! When my Dad spit off the specs to one of the electrical boxes to me we both got so fuckin' excited. Right now NOTHING works in there, like nothing. Theres no power and no water but I'm hoping it's a simple fix. I was told it all worked until a couple years ago. So here's the game plan:
-Build a wood frame with treated 2x4's and lay down a 3/4" plywood floor
-Cut out the 3 panels where that one curved glass window is busted out and make a frame and barn doors to bring the bikes in
-Remove one of those big tables in there and cut the other one down so it's shallower, and make it into a workbench.
I'm excited. I've never had ANYTHING like this before. The shop is okay but it's just a big sttorage unit with ONE outlet to run all our shit off of. No bueno. I can literally see the greenhouse from my bedroom window...theres just so many reasons why this has the potential to be my favorite place in the world.
Anyways I just ewanted to share that with yall.