Discussion Starter
·
#1
·
Here are some pictures and a couple of short vids of the town and the airport where the Blessing took place. I didn't take as many pictures as I wanted. It was hard for me to do much walking. But you will get the idea of what it is like. The town was wall to wall bikes all weekend. There was a ton of vendors there, it was a pretty good weekend. Not a lot of sport bikes there, mostly Harleys and cruisers. Click on the first two pictures, They are videos.
This is what the road through town was like all weekend.
They had a tower that you could climb up and take pictures. I took this about an hour and 1/2 before the blessing. You can see at the beginning the bikes rolling in. I would say 1/2 again as many bikes showed up as what is in the vid.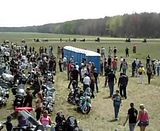 Here are a few pictures. Most took in town.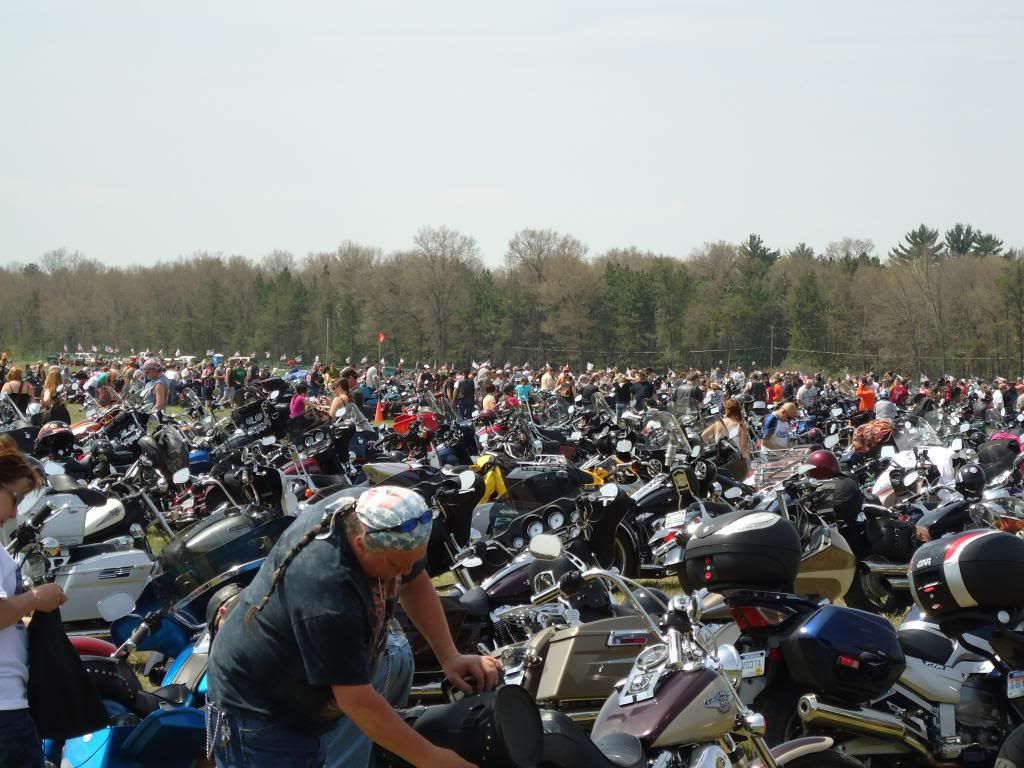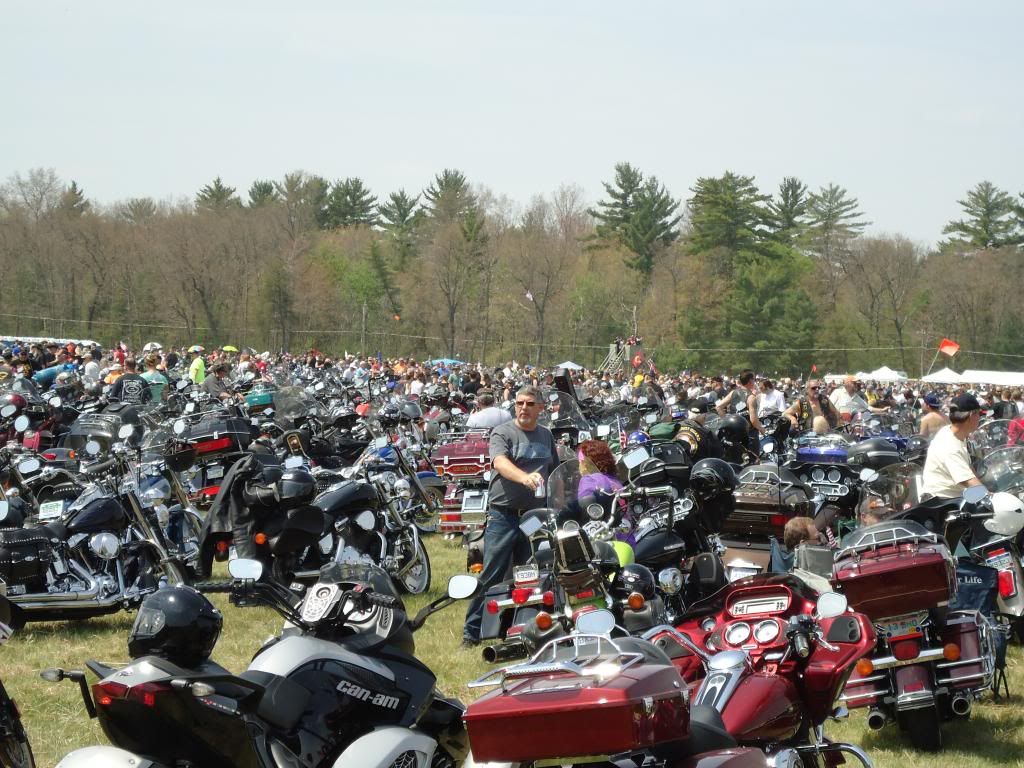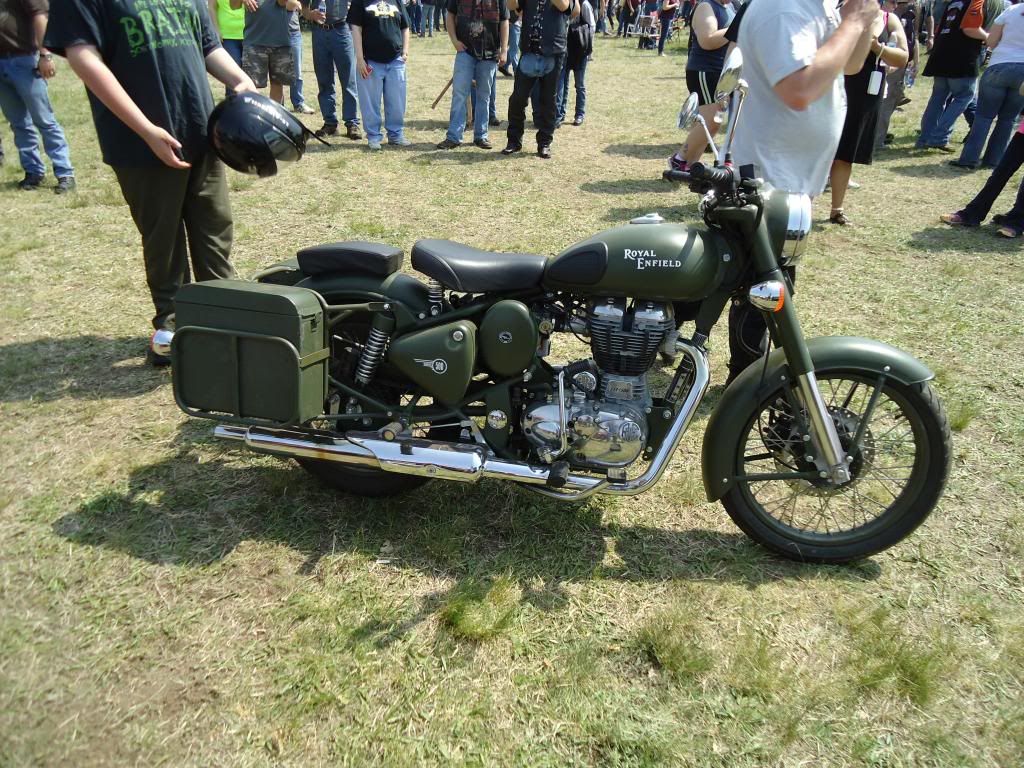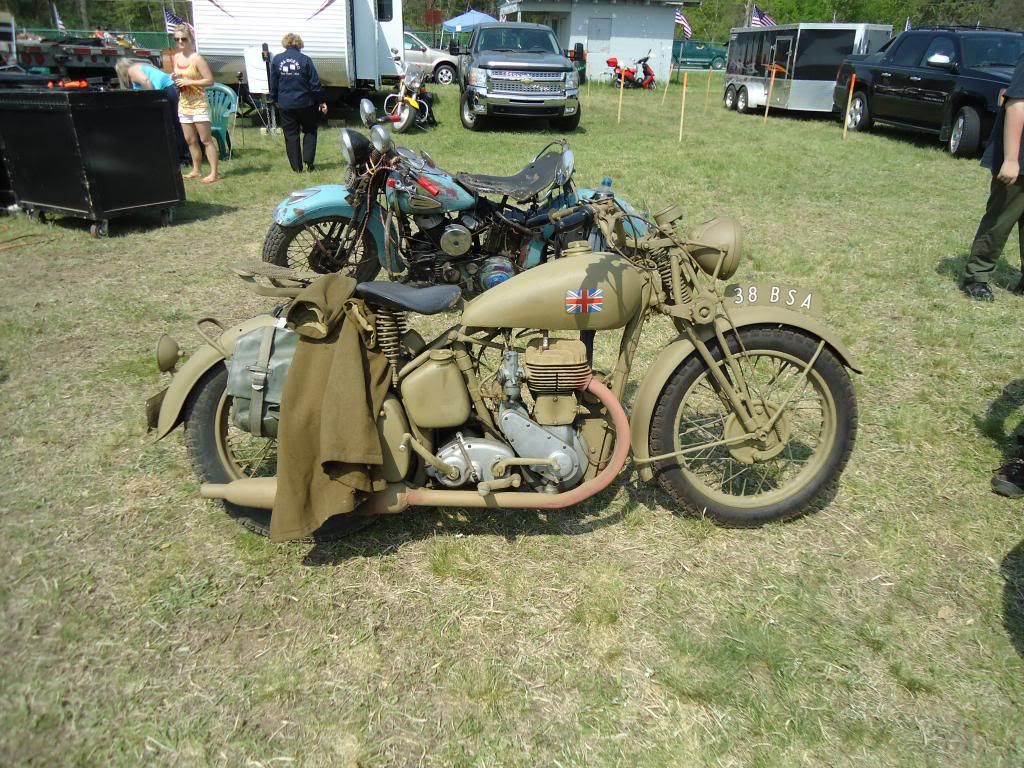 This is a real deal undertaker if you what to go out in style.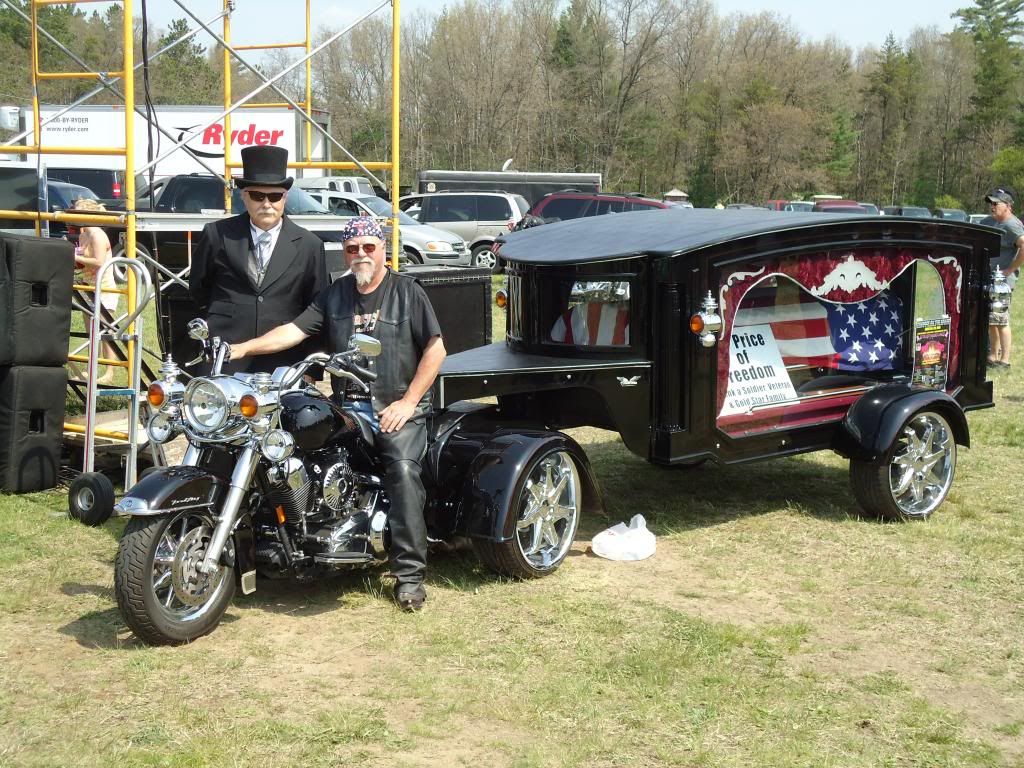 This bike looked like it just came off the showroom floor.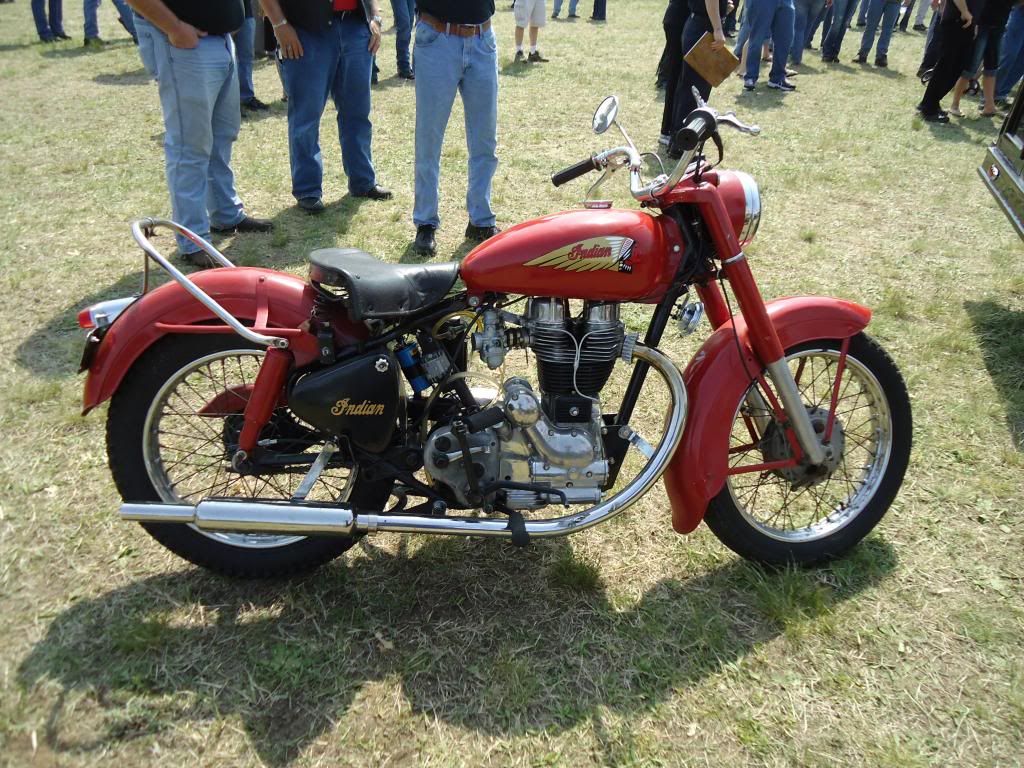 This was the oldest bike there 1931 flathead. He rode it there.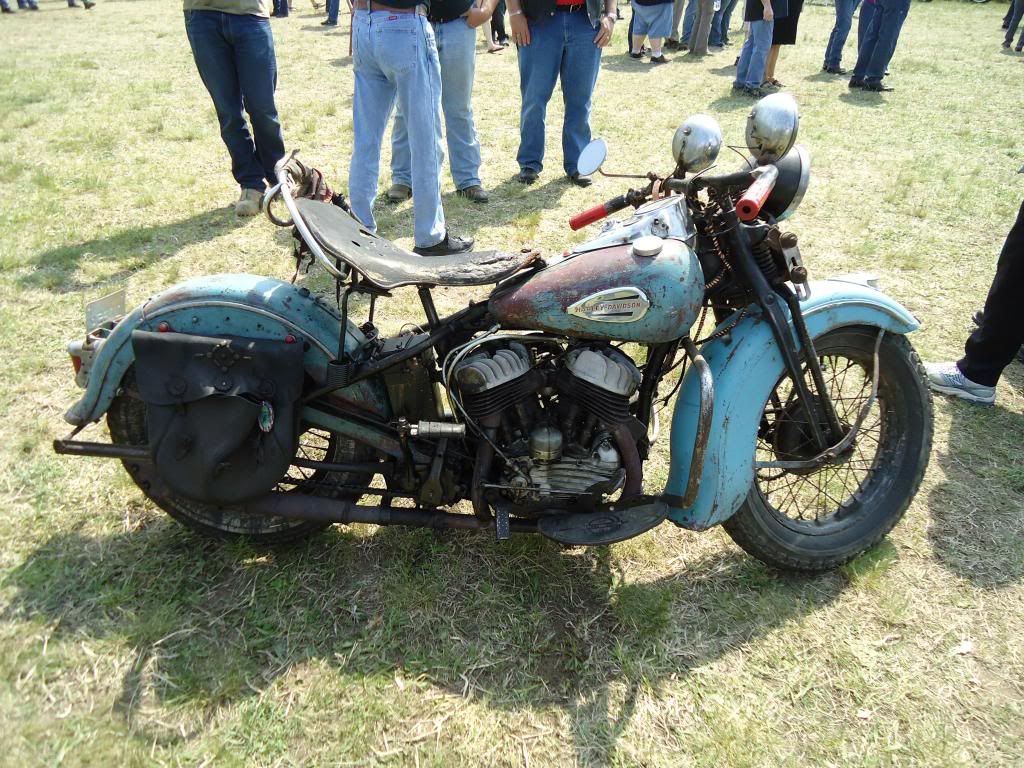 Real clean KZ.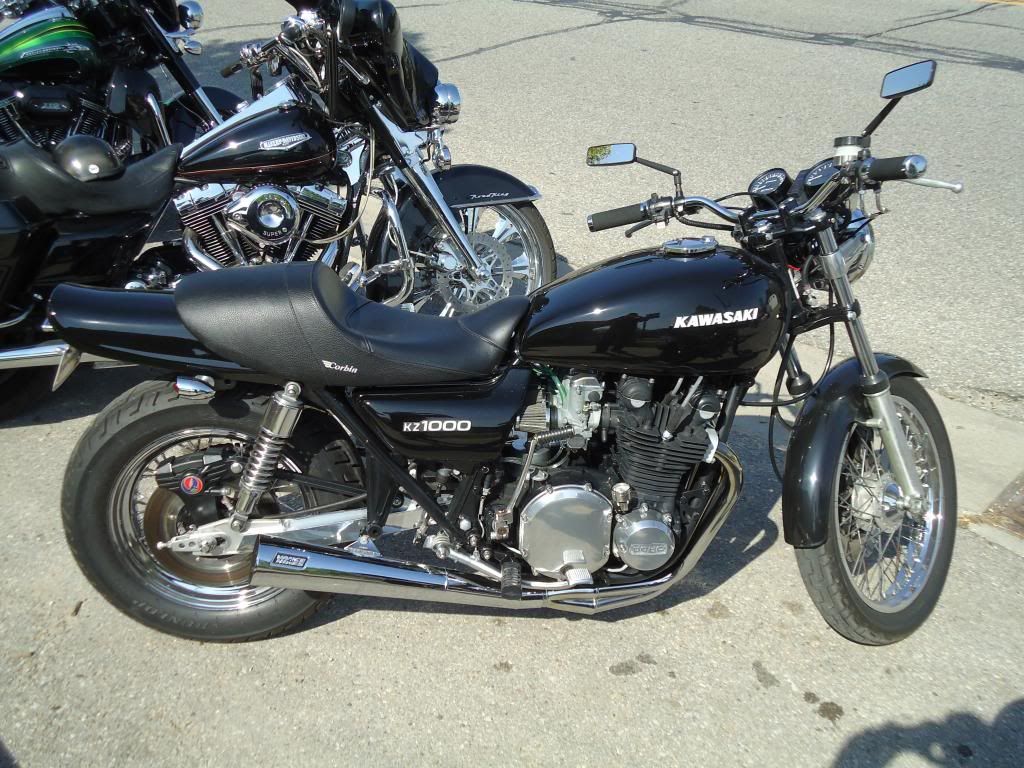 Picture of downtown Baldwin.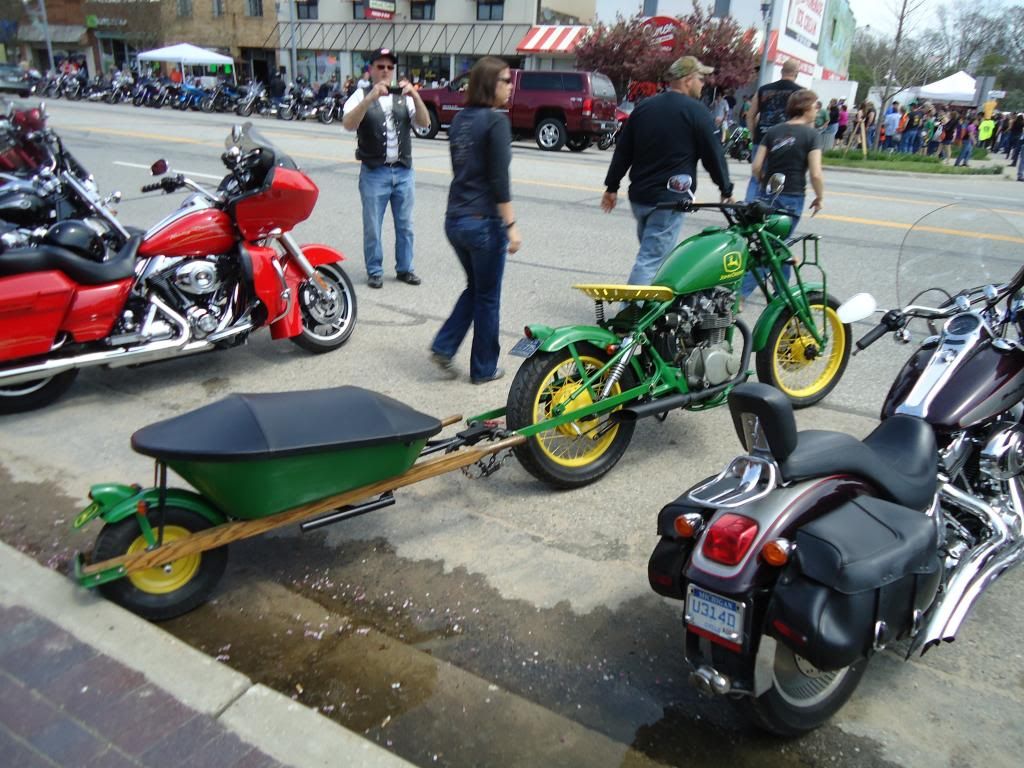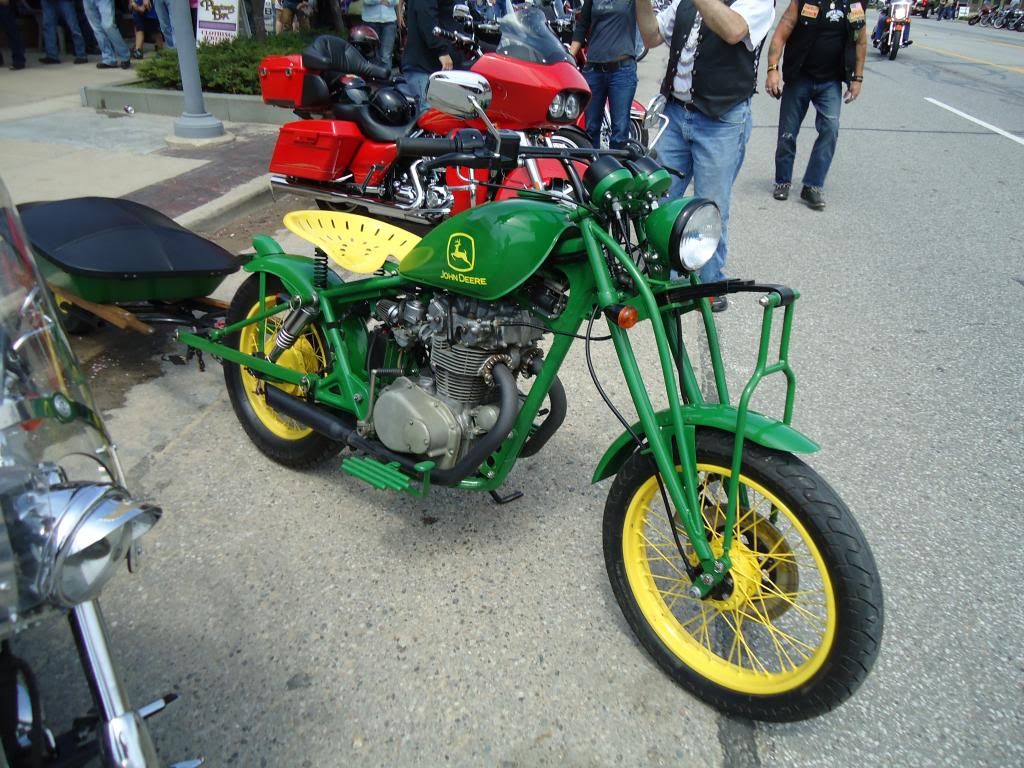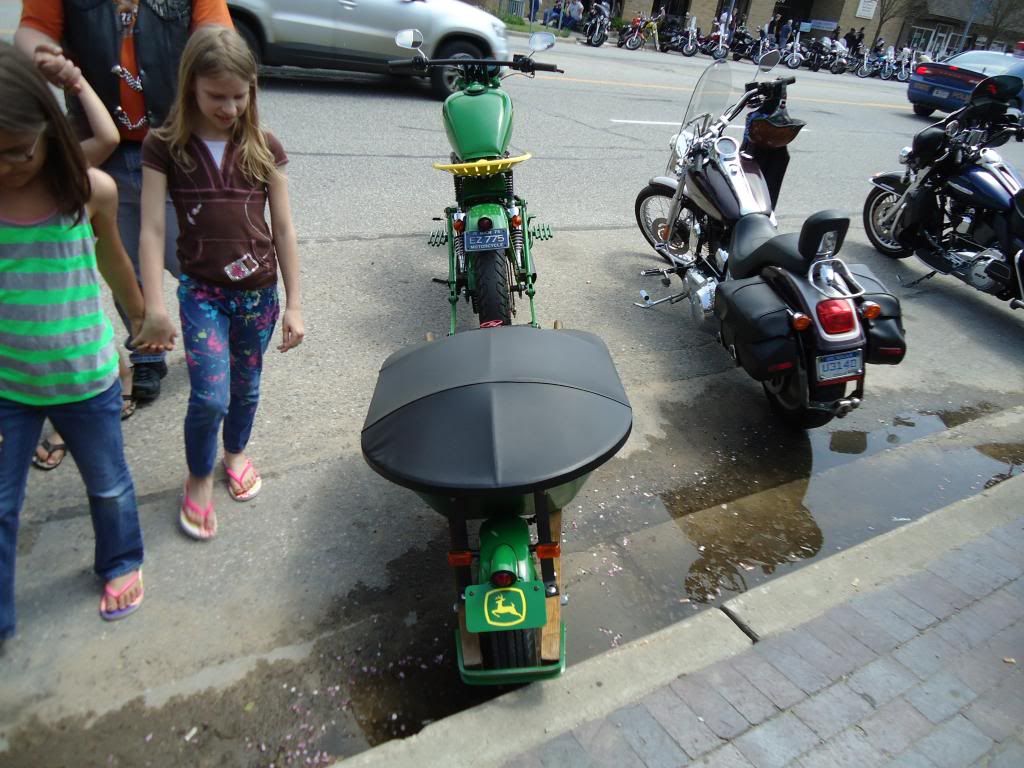 Pretty clean old Honda.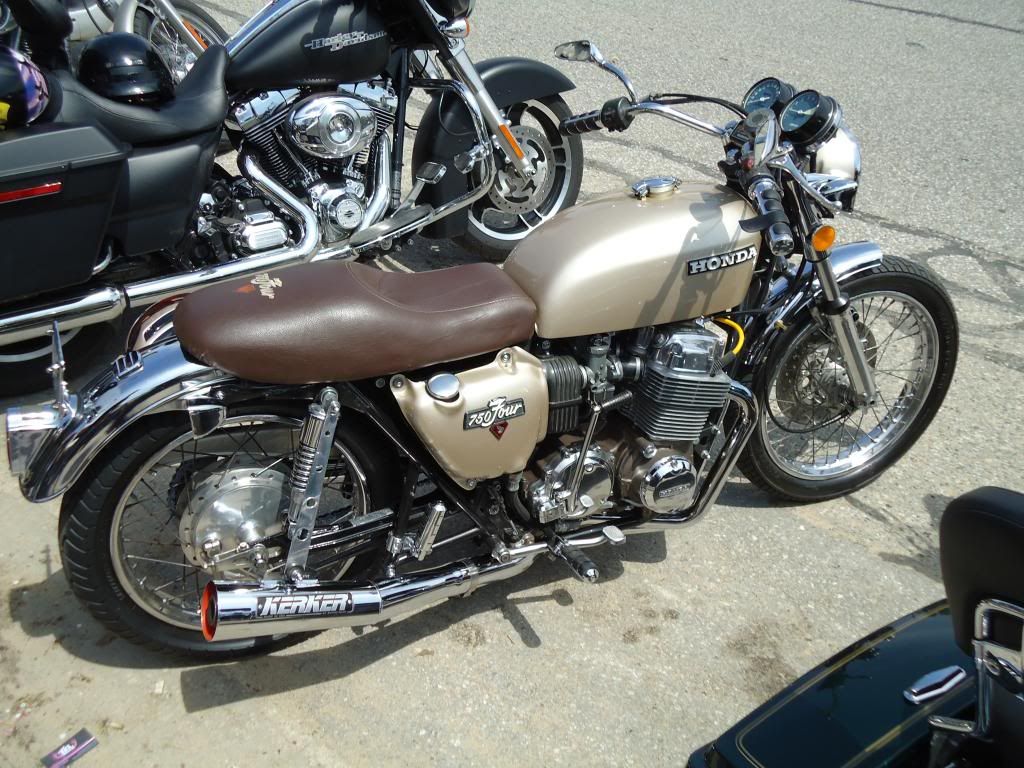 Another look at downtown.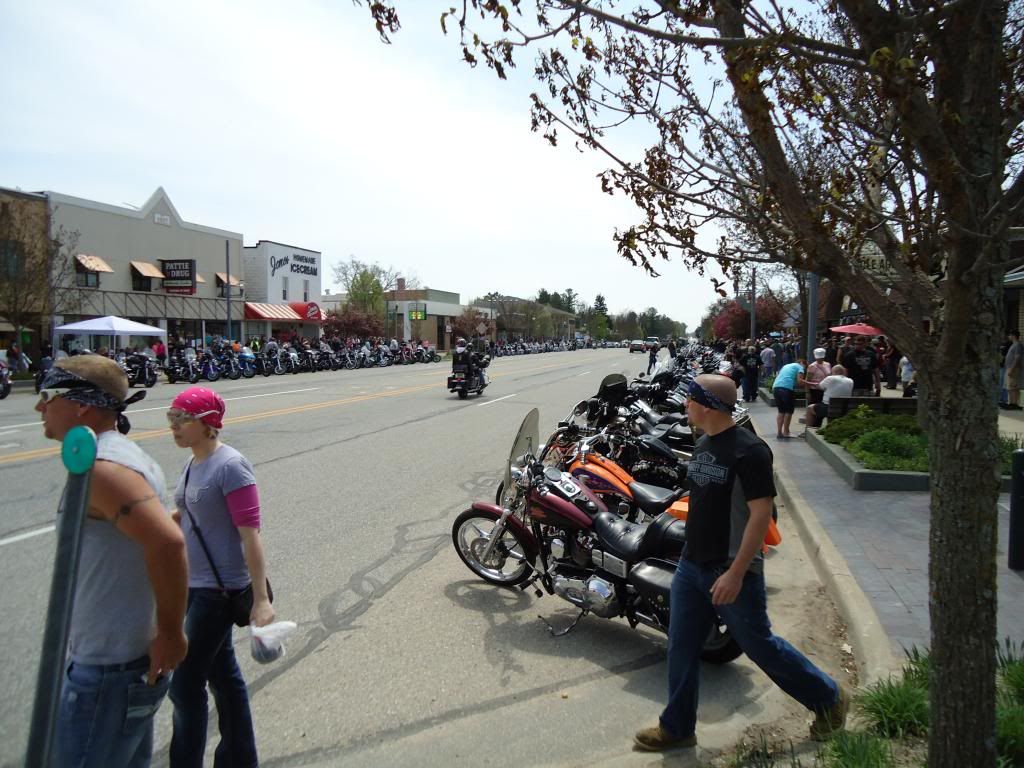 Fred Flintstone was there.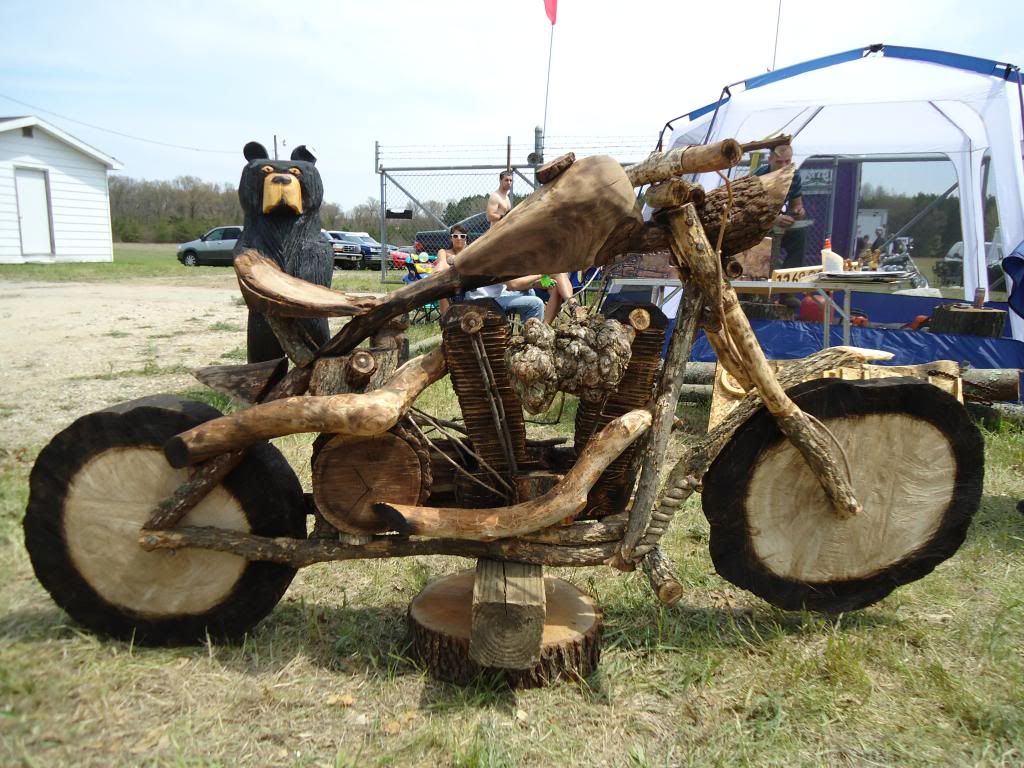 There was a ton of things to take pictures of, I just couldn't do that much walking.