Discussion Starter
·
#1
·
Well I figured throw my bike into the mix. It started out as a mangled 2002 ZX-6R when I bought it over 2 years ago, and I've since done my best to make it a presentable piece of machinery.
A little backstory. Here's what I started with:
The bike was filthy, had a dent in the frame the size of my fist, and needed some maintenance done. It also needed my own touch to it. It was stripped down to the frame and painted black.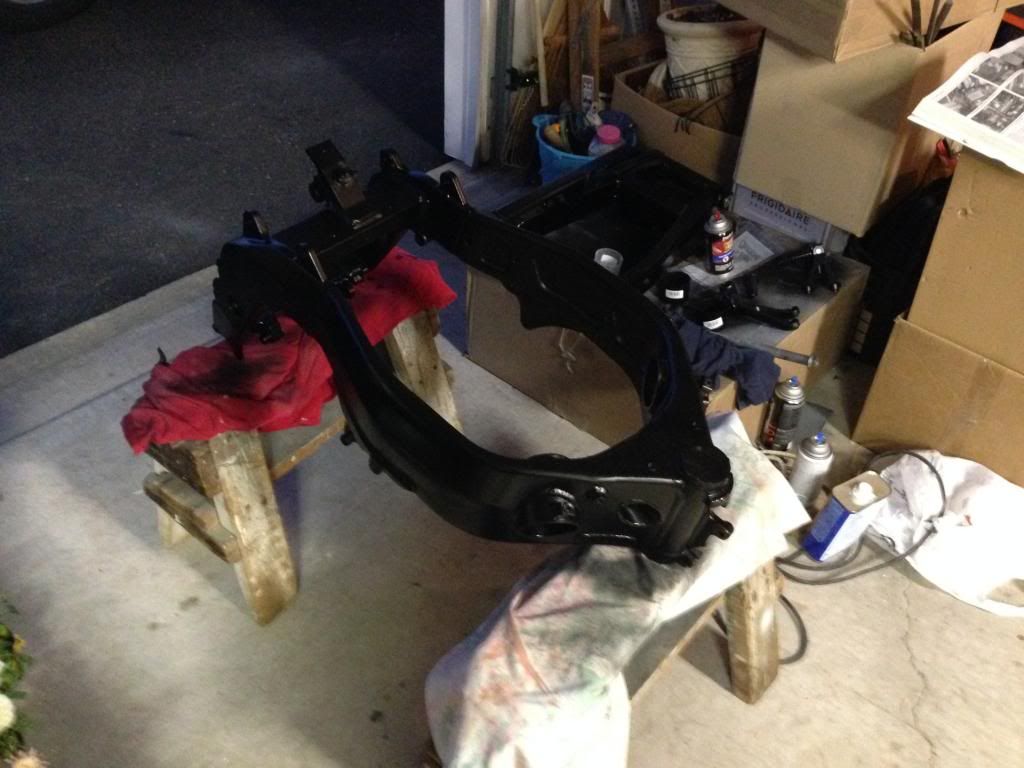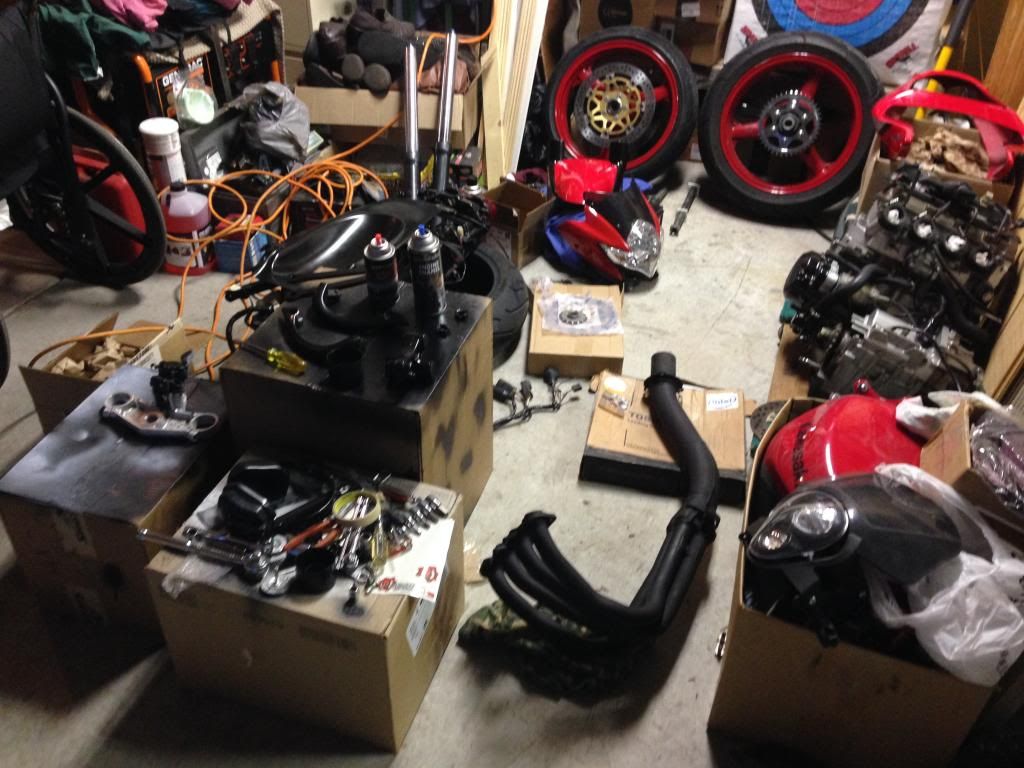 I got it back together by mid June last year, but it didn't last that long before it was stripped down again: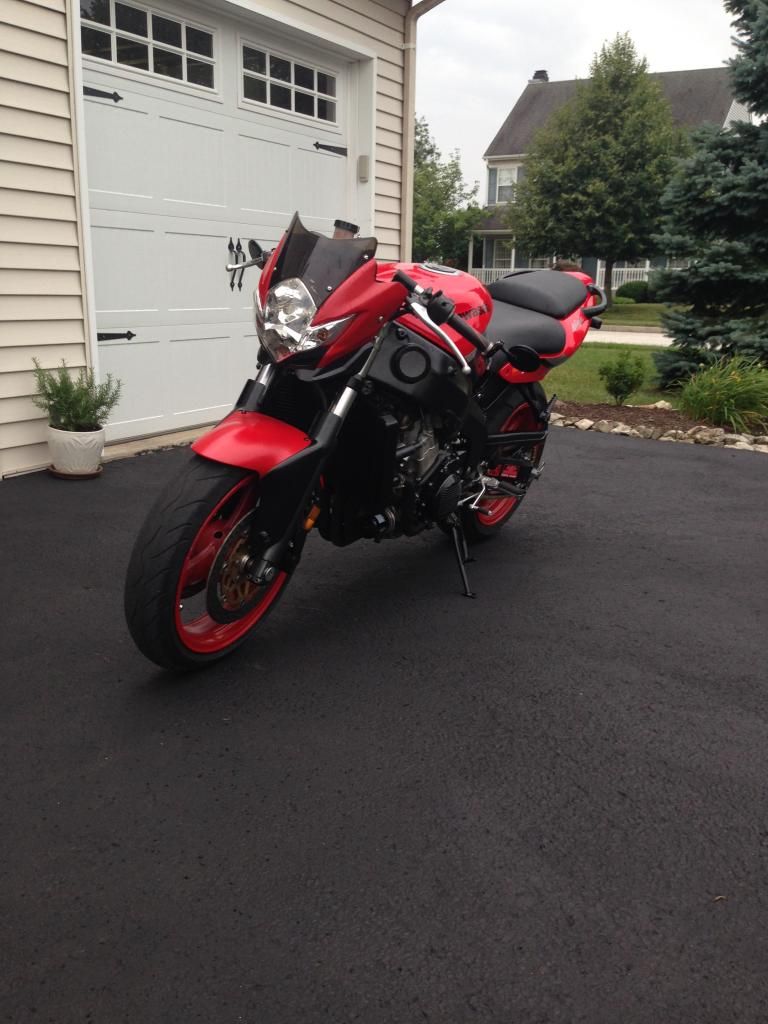 Shotty forks and a $110 investment on a shitty Chinese headlight did her in that season.
Last winter is where the bulk of the mods took place. Picked up a first gen Z1000 headlight form jerryatrophy on here early on, and decided that the massive tail had to be swapped as it did not flow with what I was trying to do.
Got a 2009 ZX-6R tail off the bay and acquired all the fairings and mounting hardware and I came up with this: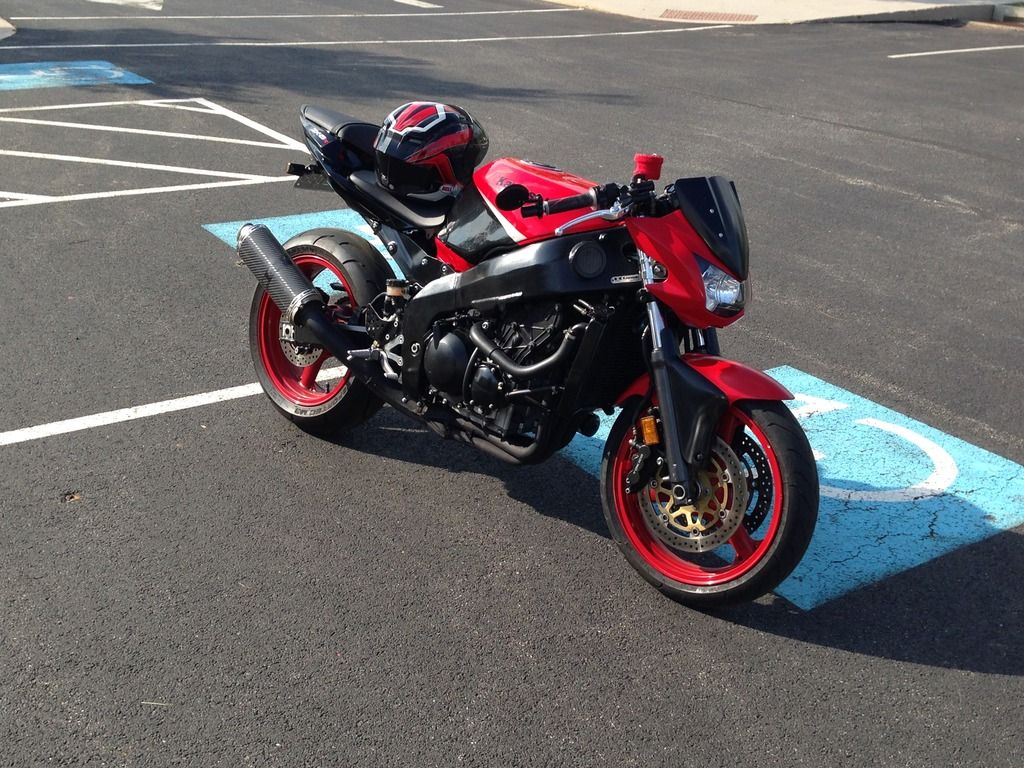 The original forks were still leaking and after going through 2 sets of seals I went and bought a first gen ZX-12R front end and cut the triple tree to use the steering lock. Lined up the calipers the best I could, installed a 2005 ZX-6R front fender, and put everything else back on and I was good to go. Passed inspection and I made a few changes here and there, but this is what she looked like the last time I got some good pictures: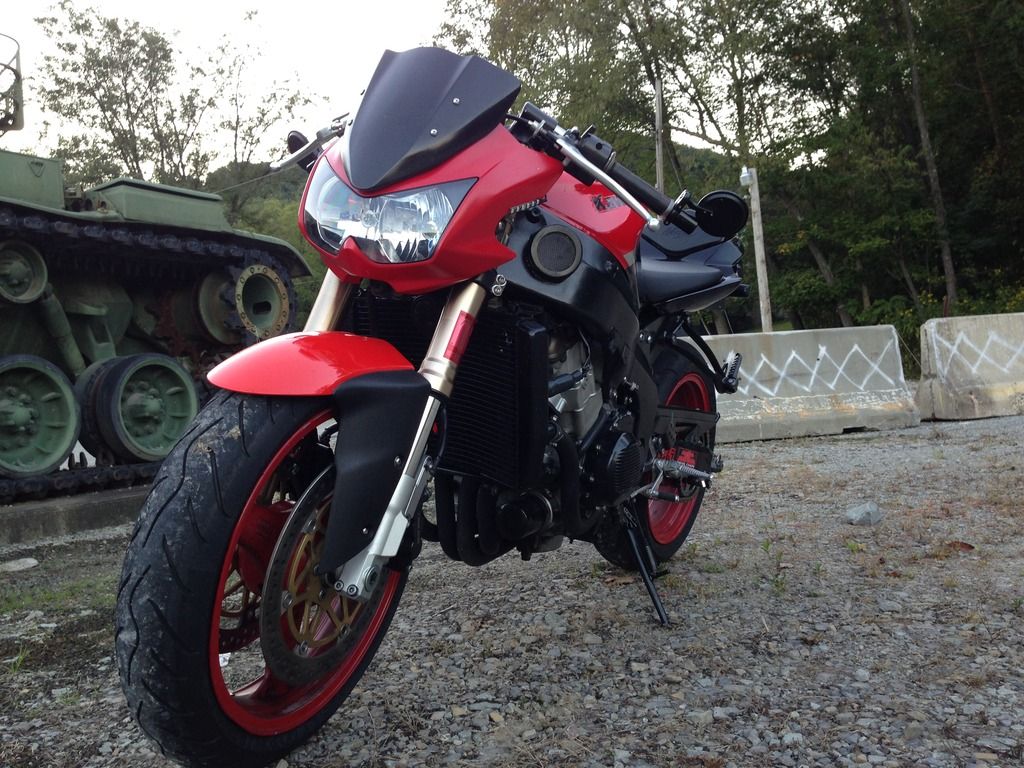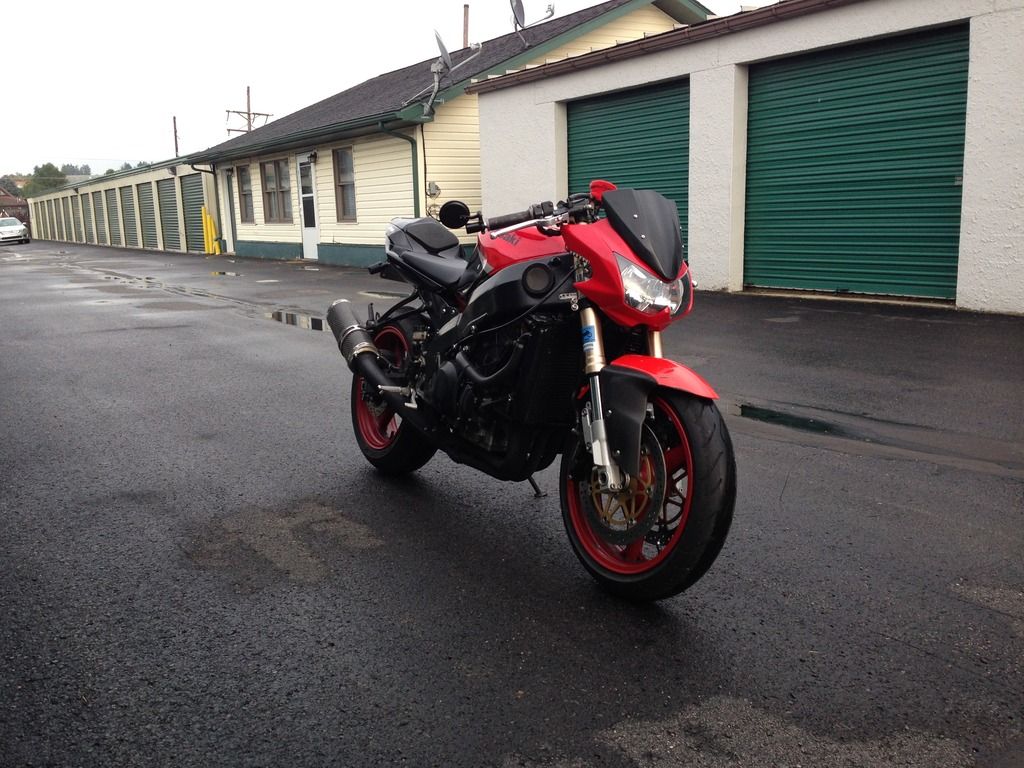 I think that's everything lol. Here is a list of what's done so far:
Frame, swingarm, tail, headers, and engine covers painted black
2000 ZX-12R forks, rotors, and triples
-Ignition arms cut to use steering lock
-Calipers painted and spaced in for rotors
2005 ZX-6R Front Fender
Fork Brackets
2003 Z1000 headlight
-Fairing stay cut to fit
-Custom fitted H6M bulb
-Brackets for speedometer
Standard Bar End mirrors
ZX-R Bar Ends
Orbital Ninja Grips
Brackets for brake reservoirs
Full 2009 ZX-6R subframe and tail
-2013 ZX-6R front seat
-Custom adapter plates
-Gas tank bracket
-Seat cowl
JT Racing 530 Chain and Sprockets
2003 ZX-6R front footpegs
2005 ZX-6R coolant reservoir
Fender Eliminator
Chopped Yoshimura RS-3 Exhaust
Custom exhaust bracket
Stainless Steel bolts everywhere
Since I don't have a newspaper or anything like that, and the bike is 260 miles away I just took a picture of the date from my laptop. I will get a paper next to the bike when I'm home again: