Discussion Starter
·
#1
·
I'll get my paper picture up but in the meantime here's the start to my thread build.
I bought my 1995 yzf600r August of 2009 and immediately began tearing it down. I've always liked the fighter look but never decided to go for it on my previous bikes.
It arrived at its current state after a winter of purchasing parts and a part of spring getting it all together
Mods/Maintenance:
Veypor Gauge
Rear Subframe Removed
NRC covers
Vortex racing clip ons
vortex racing gas cap and oil cap
New Oem brake and clutch levers
D3 grips
Oem clutch and throttle cable
Oem thottle sleeve
Dual Oval Headlight
CRG bar end mirror
swingarm plate mount
sliders
Ducati monster taillight
-1 in the front with new chain and rear sprocket
new hardware everywhere
new gaskets everywhere
new fluids everywhere
factory pro stage 3 jet kit
K&N Ind. Pods
cut down yoshi pipe
wrapped header
front and rear HH pads
front and rear SS braided brake lines
new battery. sheetmetal undertail
probably some more things i cant remember
future mods
Carbon fiber front fender and tank
Front Brake Mst Cyl
Purchased
shorty pazzo levers
new tires
up two or three in the rear sprocket
clutch
Purchased
Shift Kit
Purchased
ignition advance
Purchased
front and rear wave rotors
hot pink or gold powdercoated rims
powdercoat frame and swingarm
Maybe a new headlight assembly (at least HIDs in the one i have now)
Complete engine rebuild with more aggressive cams
Head rebuild port and polish with stiffer springs
VFR 750 Swingarm
Purchased
Attack Performance Rearsets
Clear up tail section (cut subframe possibly)
MOTY battery
Relocate ignition
Belly pan
heatshrink and hide all wiring possible
Exhaust..reroute? brand new D&D system..not sure at this point
looking at this list makes me think about how much money and time itll cost but hey i have til may right hah.
bike as it sits a month or so ago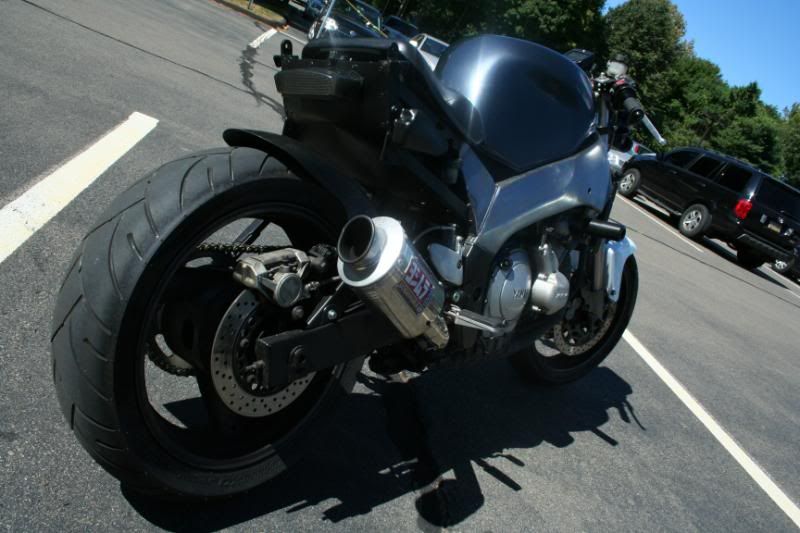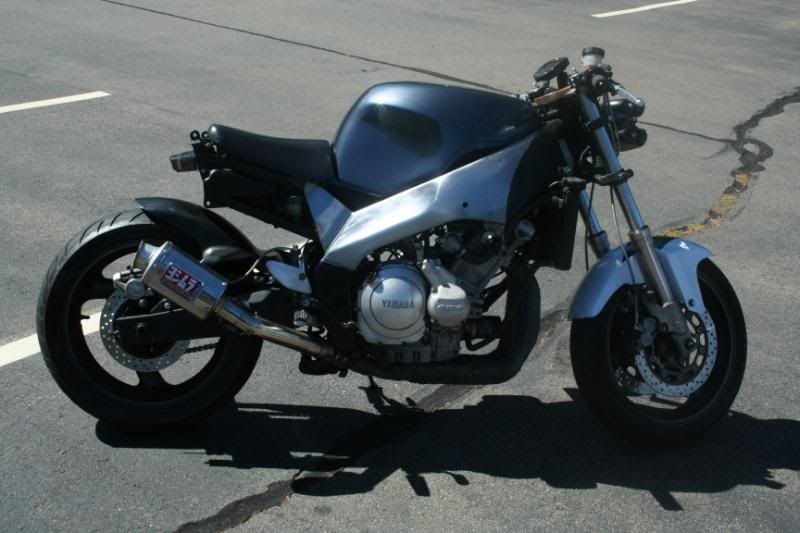 ill get updated pics of the bike in the shop very soon