Discussion Starter
·
#1
·
On April 18th I took ownership of this bike:
It was fulyl faired and just about everyone one very forum told me I was butcher for doing this to an FZR400 in such good condition. But I say fuck it. You can see the date of todays newspaper and the date we signed for the bill of sale when I took the bike and got working on it.
More newspaper dating...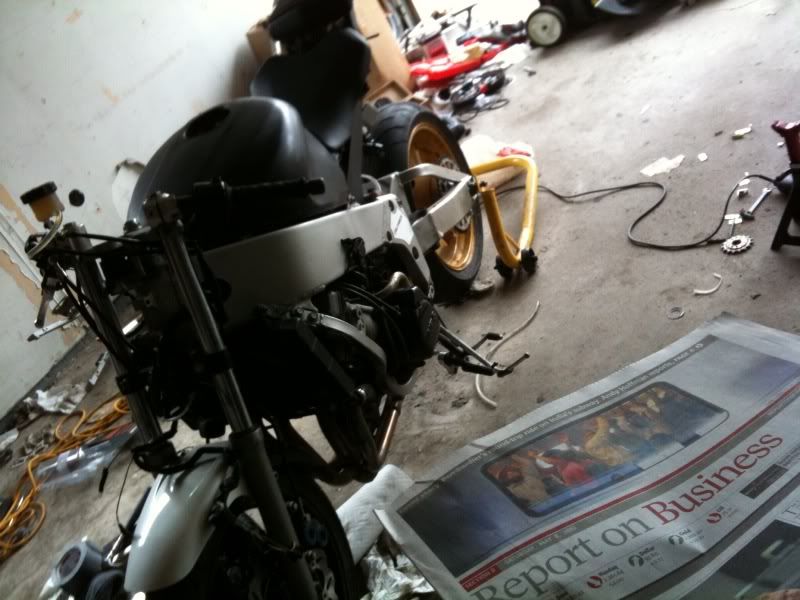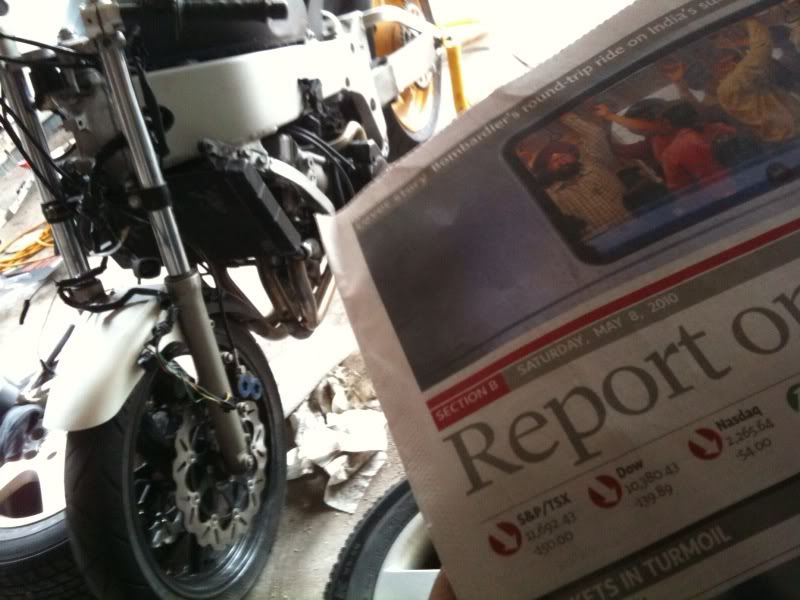 So here's what I am doing so far.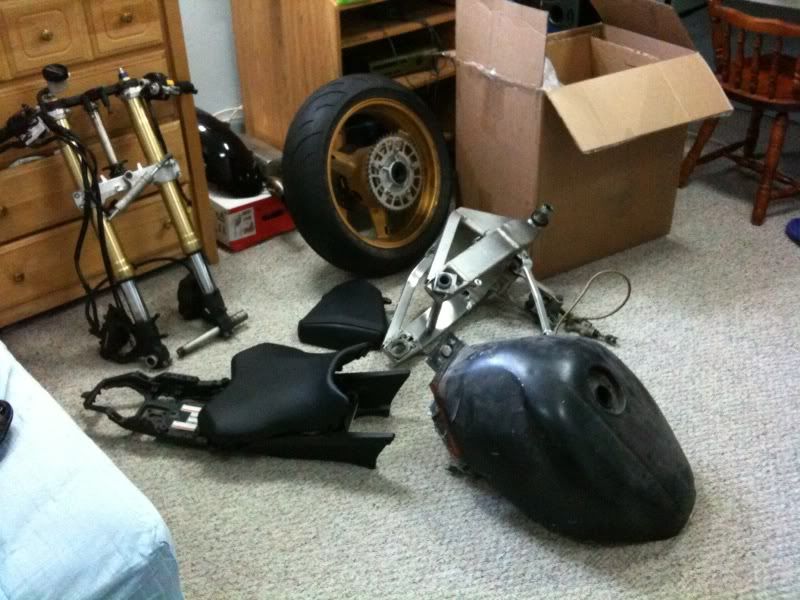 So that's
-05 GSXR600 forks in 06 GSXR1000 triples with with GSXR1000 calipers, axel, controls, etc
- yzf600 gas tank
- 03 GSXR Alstare rear wheel
- 96 SRAD GSXR750 swingarm
- 07 R6 subframe and seats (Still looking for plastics)
- 06 GSXR1000 front wheel
I am starting with this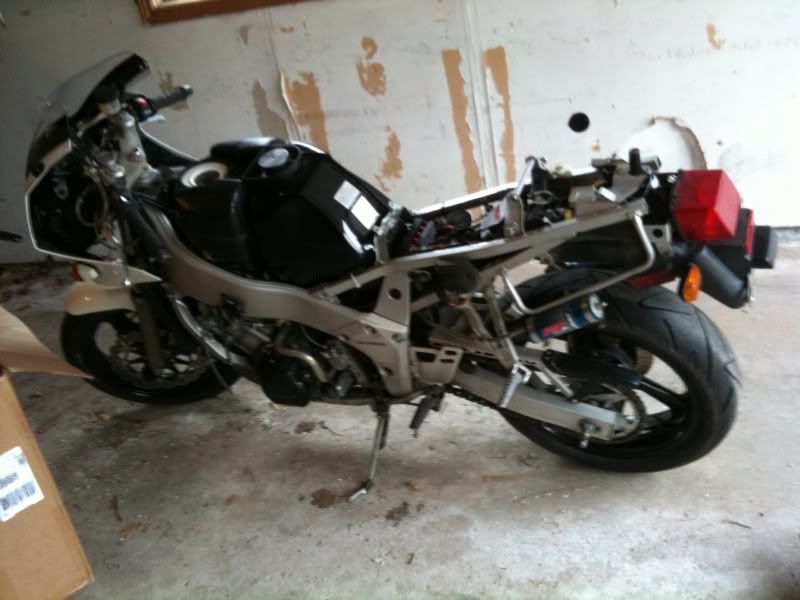 Now she's naked.
Gunna put the fairings back on just to get her to pass safety and then I am gunna start tidying her up. I think I am going to put the GSXR front end on first. Then the swing arm later. It has a 4.5" TZ250 rear wheel right now, which is going to be for sale soon as I get it off the bike.
I am going to the machine shop later this week to talk to them about making me an aluminum shockmount that will let me bolt my R6 subframe to.