Discussion Starter
·
#1
·
:suzuki: SOOOO..... I have been crawling this site as a guest for a hell of a long time and having been inspired by many of the members rides. Major props to Cabbie on that mock up and subframe for the blade with that k5 tail section. That job was TITS! Gave me the courage to take my Sawzall to my tail section today.
But any who. This is what I have goin on in my garage
Kind of a streetable drag bike type of deal
My Goal: To build a streetable drag bike that doesn't look too Intimidating but will give most a damn good run for its money
_Started out with a 91 gsxr 750 frame I got from my buddy
_Bandit 1200 motor ( the 1157 v-head ) Bored out to 1216 and milled the head and block surface down to achieve 12.8:1 compression and am running a set of yoshi stage 2 cams and a dynojet stage 3 jet kit going in on the stock carbs
_92 gsxr tank with the nasty california emissions hump
_a severely beaten carbon cbr f4I Tail fairing
_extended bandit swingarm
slowly aquiring the parts and putting it together. still all in mock-up but yeah. the real work is now beginning so i figured i should stop procrastinating and start actually documenting this build and get input from all of the knowledgable minds in this forum. here is a few pics of the project as it now sits in the garage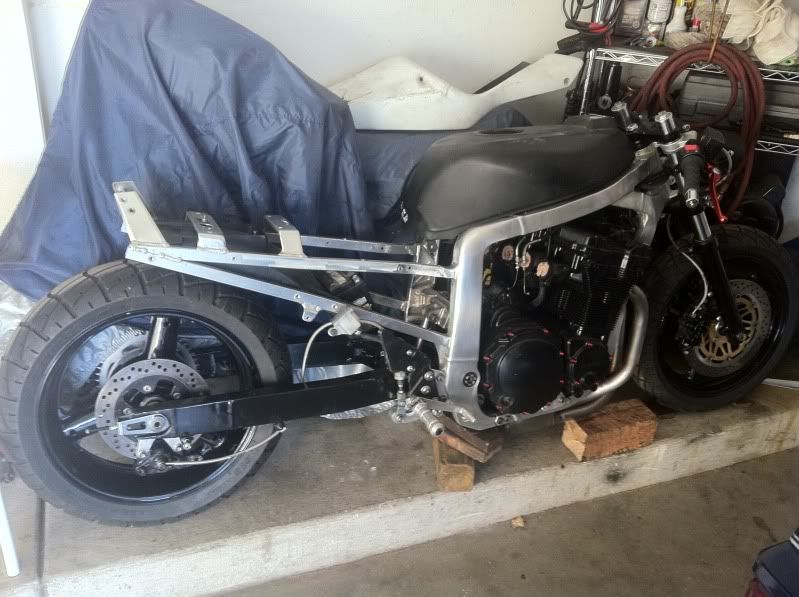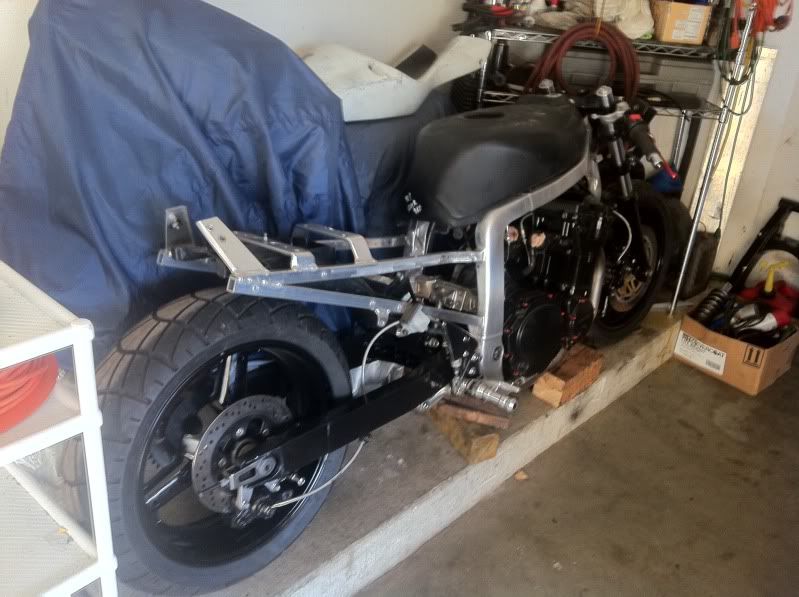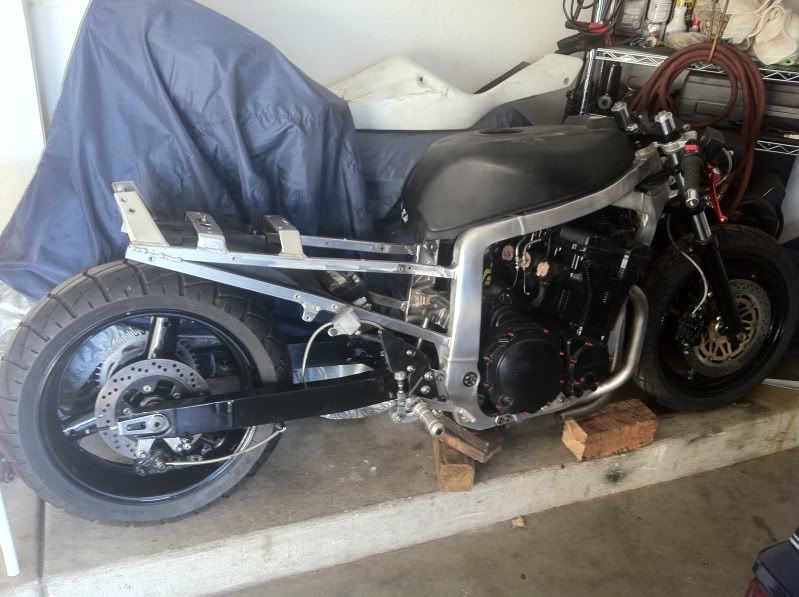 A close up of the Power PLant
Beat up Tail section, is carbon fibre and it was free so regardless of the work needed definitely a score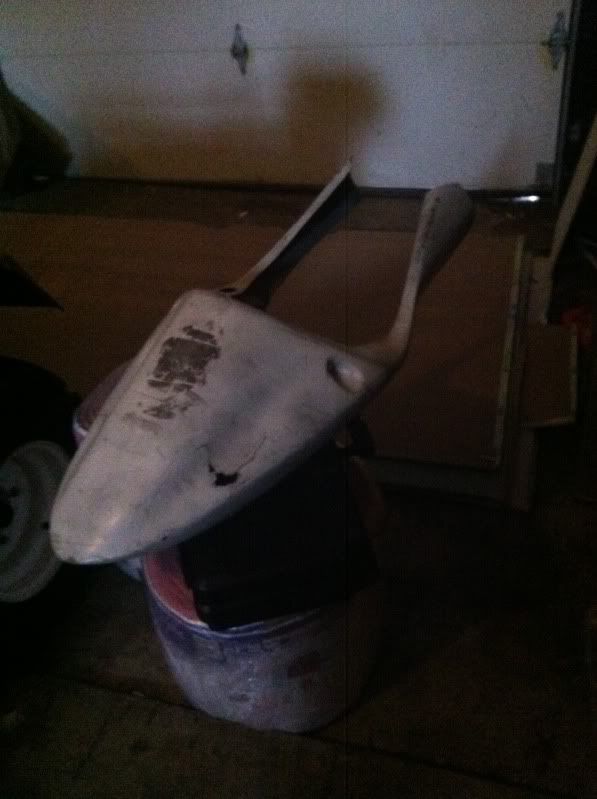 U should see the hole on the other side, aBout as big as a pack of smokes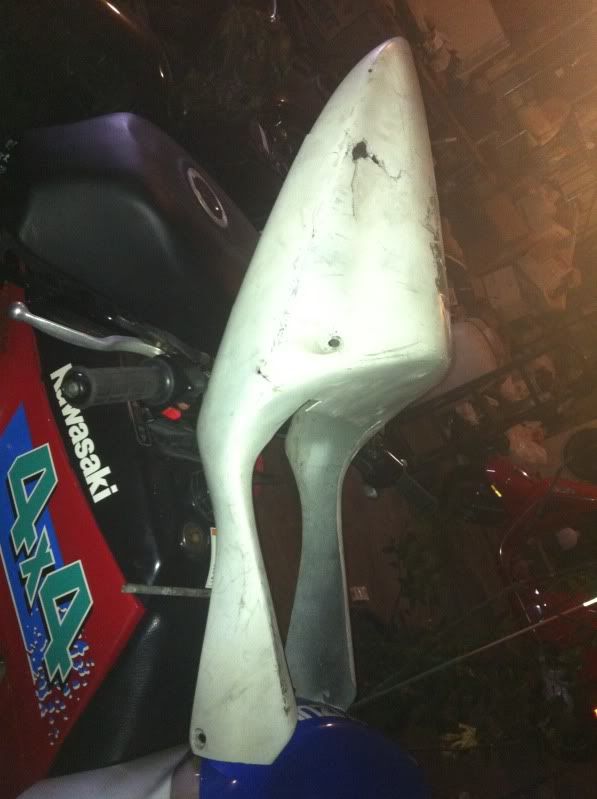 a Front end shot
this is how the tail section slid up on the frame with the angle of it all. the way I have my suspension set up to get a little bit of a rake on my forks and tilt the motor up just a pinch. the subframe has dropped quite a bit. this angle wont do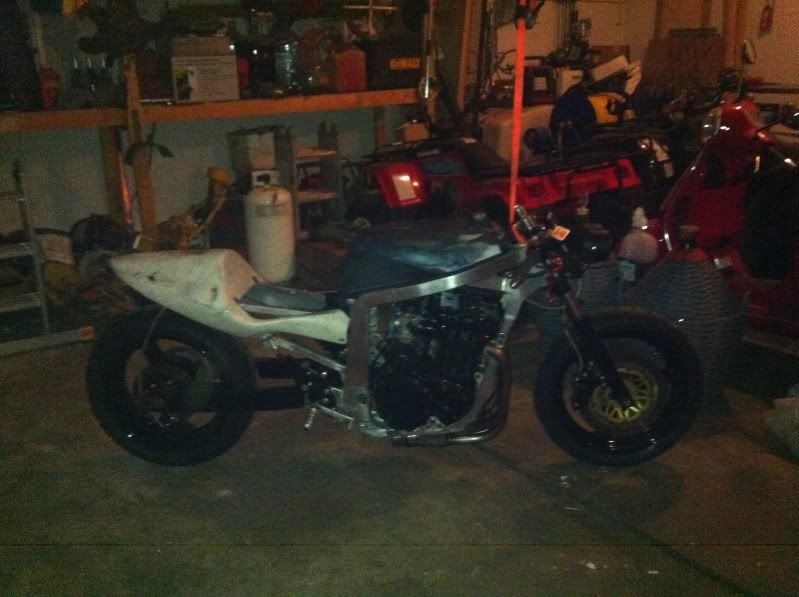 tail is WAYYY to low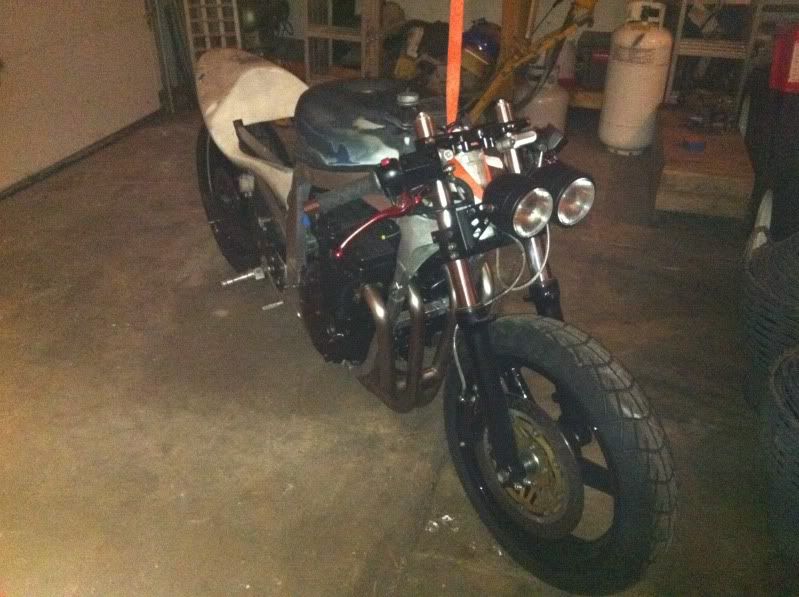 fibre glass repair. ( I know it looks odd but i have a few things I have learned through years that have come out perfect in the end)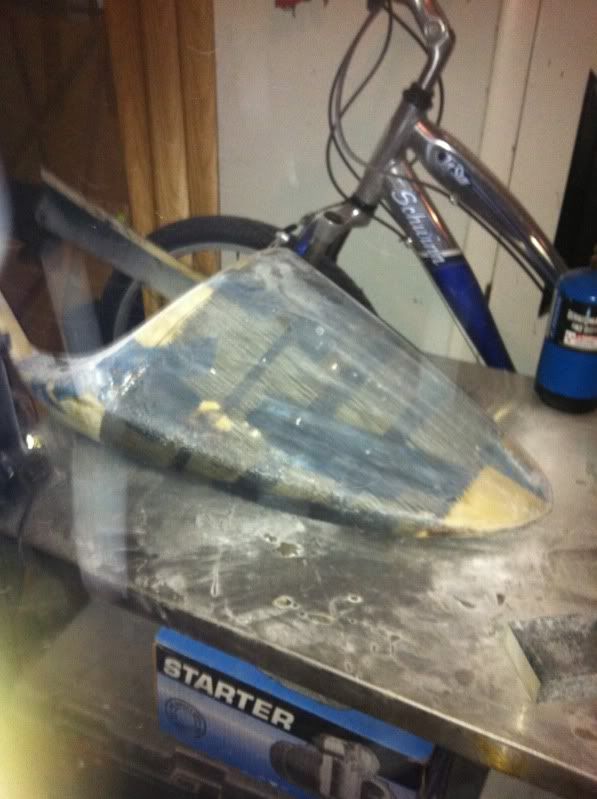 side profile with no tank or fairing
MMMMMMMMMMmm..... Baby Squats low. ( Keep in mind the bike is suspended by a strap. it sits about an inch lower without a rider on it. im gonna have the crank the fuck out of the back end spring. [ I currently weigh in at 270 ] am thinking about running a sidewinder.
That Looks better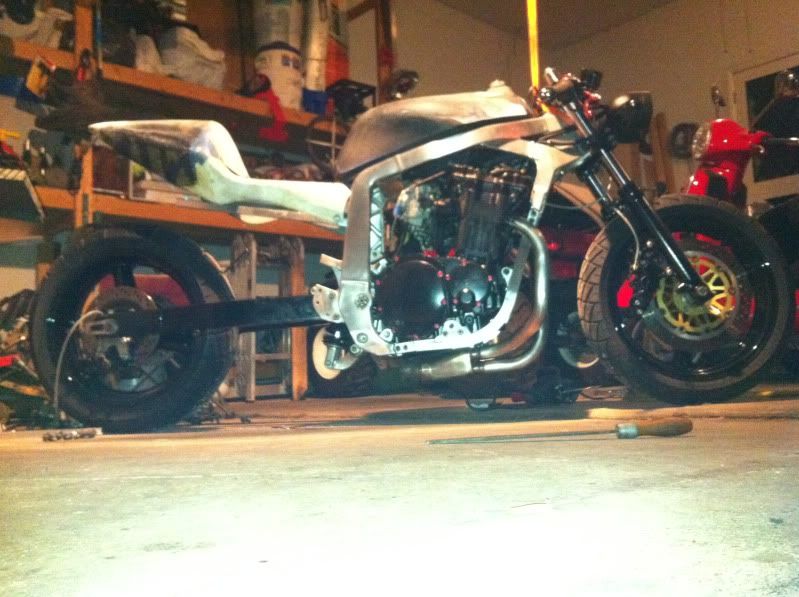 still need to work out my support angle for my sub frame
Yeah so my fiberglass needs a fuck load more prep. she'll be done soon enough. about to go and chop off that bit of sub frame. then extend it up an make my battery mount and mock up my seat mounts and a few more tricks I am saving for the end.
Thanks for checking it all out guys. any input or criticism is greatly appreciated. thanks for checking her out.
also all the red hardware I have on the bike I had ordered from pro bolt. I am planning on swapping out to gold. any body want some red hardware. hit me up with an offer and also..
anybody got a petcock that will bolt up to this tank?? I have a brand new Bandit petcock. I had assumed it was the same and am wrong. so I have bandit petcock for sale or trade and is brand new.
Once again thanks for checking out my project. I'll be trying desperately to post daily. money factor is tough right now. but i try to do a little something every day. so I will be back with more quite frequently. I look very forward to hearing from the members of this community regarding there observations and input on this project.