·
Build It Ride It Live It
Discussion Starter
·
#1
·
Starting to make some progress on my GSXR project. Little back ground on the bike. This was once a local drag bike. It changed hands a number of times over the years and turned into the A typical ghetto cruiser. Lots of chrome and rigged engineering. When I took possesion of it the bike was in pretty dier shape. The head was removed, cams and cam caps missing and pistons rusted to the cylinders. The wiring has been hacked and tied back together, bolts rusted and galled in place, chrome chipped and polish oxidised. Basicly a propper mess. Once I got into things I found a neat suprise. The engine has been taken to out to 907cc. This being a 91 750M model I got one of the better motors to work with. The original head was worthless without the cam towers so I sourced a big valve head from the 90 750L. I managed to save the pistons and rehoned the cylinders. I'll have new cams by the weekend and the rebuild can begin.
The starting point:
Starting the tear down
Pile of parts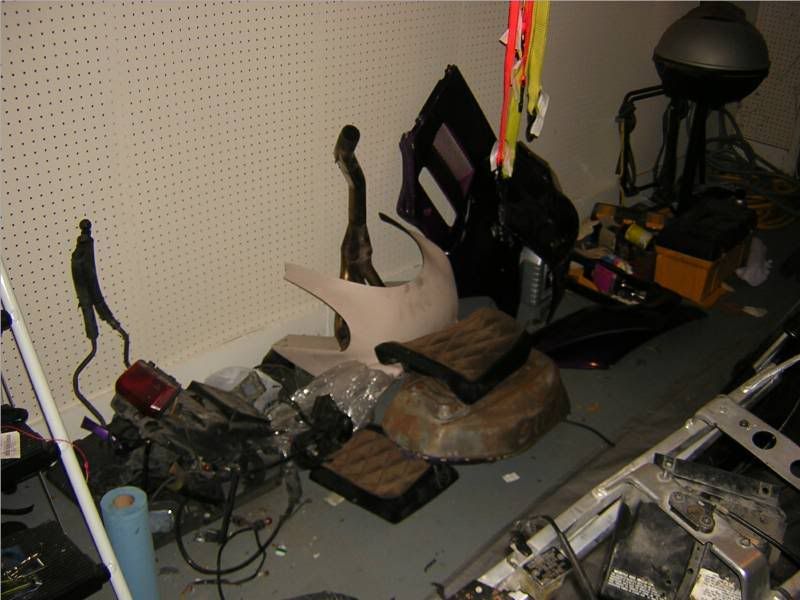 Motor out and rear end being removed. Also, the lovley rats nest of wiring.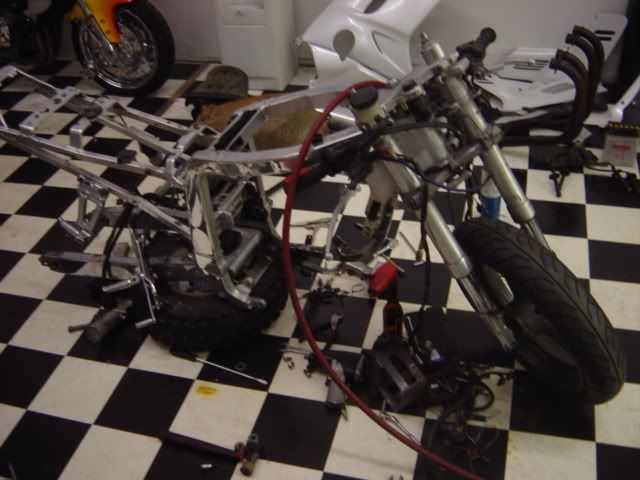 the lovley one off lowering links, haha
Swingarm out and down to bare bones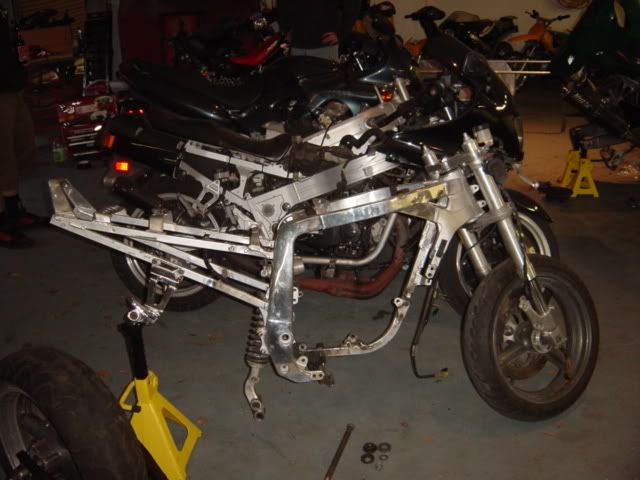 The swingarm is being replaced with one from an '05 R1. Personaly, I thought it would just look right with the shape of the frame. Also it's got a little length to it over the newer GSXR swingers. So not only will it add a little wheel base to it, but it wont look like the rear wheel is stuffed against the frame.
New swinger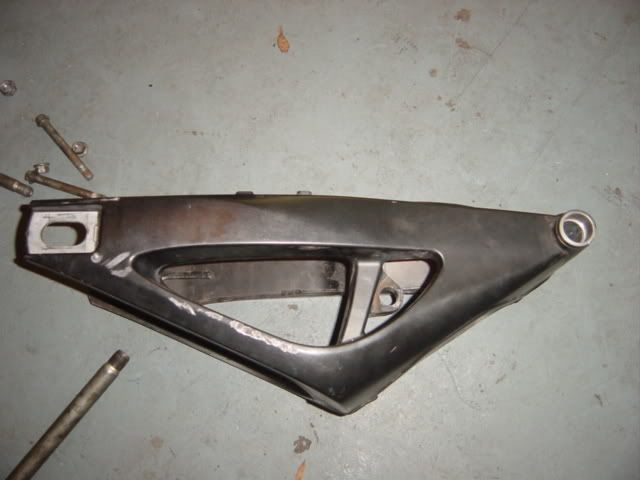 The R1 arm is a lot wider then the GSXR frame. Ended up having to narrow it by almost 1.5 inches. The rear wheel is from a SRAD. New spacers well need to be made along with a new caliper bracket.