·
lb/hp is what it's about!
Here's my other entry. It's a ex500 but not really a ex500. In the past people have had a problem with none motorcycle entries so if people make a fuss I'll pull the thread.
With that said here is my project. It's a PCR go kart chassis that I modified to fit a ex500 engine.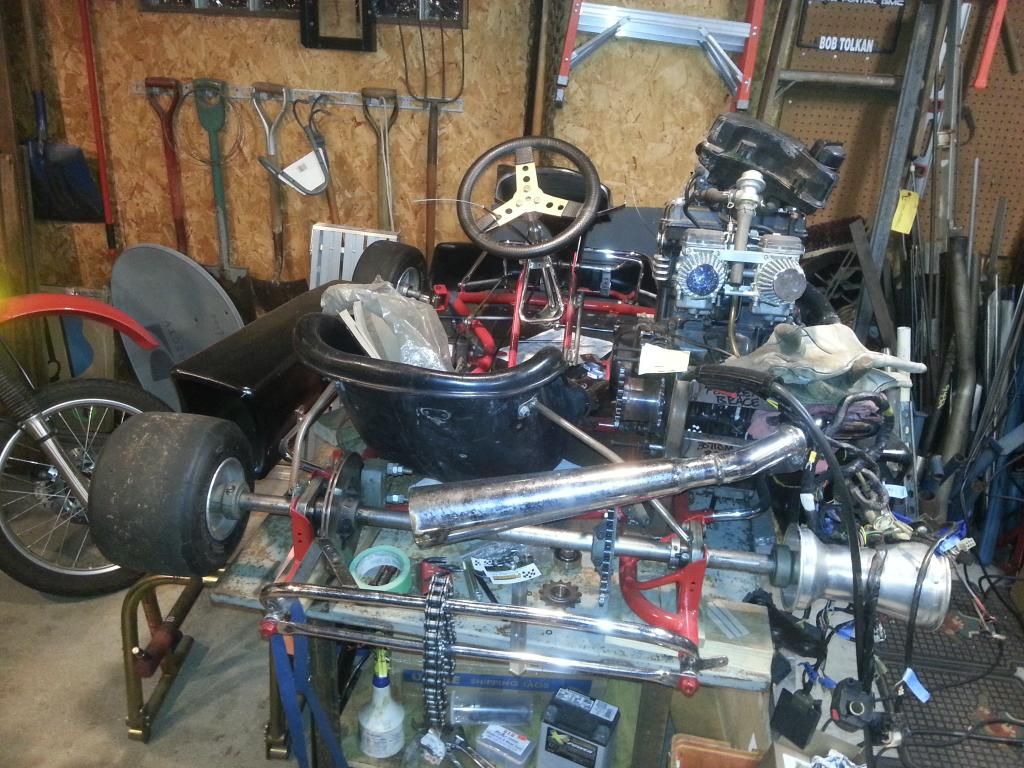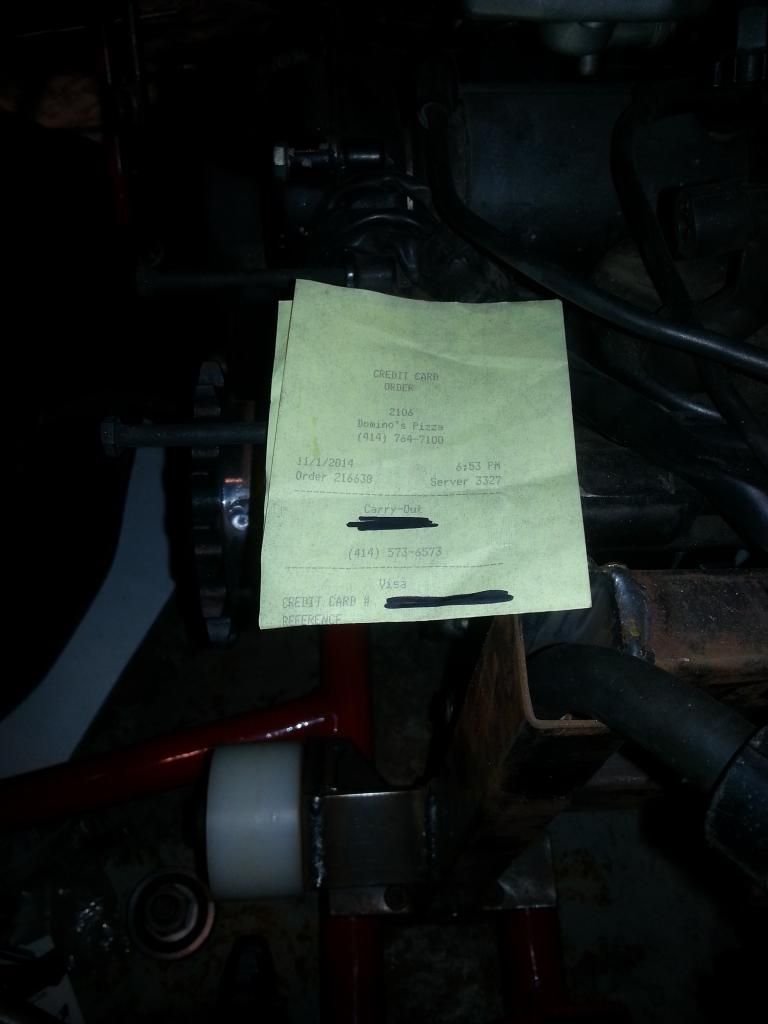 As you can see the motor mounts are done and the engine is bolted in, the exhaust is all welded up, the radiator mounts are done along with the overflow and filler, the coil mounts are done, the offset sprocket is welded up, the rear sprocket is machined and the chain tensioner is made. I also finished mounting the seat and ghetto rigged the rear brake so it is kind of functional at the moment.
Still have a lot to do before it's finished. The short list consists of making the shift lever and clutch lever, routing the clutch and throttle cables, finishing the steering wheel mount and quick release, make a sprocket support plate and chain guard, make some custom front hubs for the atv brakes, mount all the electrics, and more that I'm probably not thinking of at the moment.
I was hoping to drive it yet this year but it has already dipped into the 30's so that might not happen anymore.