·
lb/hp is what it's about!
I wasn't even going to enter this year due to my failure last year but when I was going through my enormous parts pile I realized I have enough shit to try and throw something together. So here I am and here is the first of the parts being put back into service.
First, proof of life!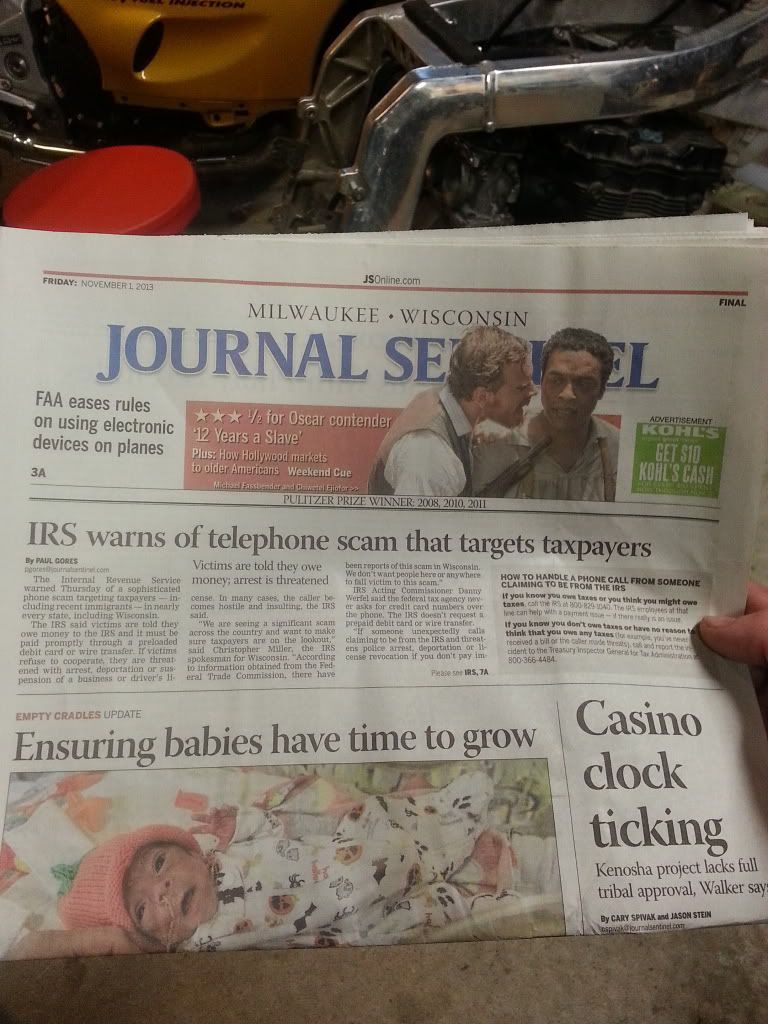 Then what I have to start with. Its a water cooled gsxr 600 frame and a oil cooled katana 600 engine. It doesn't fit together very well. Actually its just barely able to squeeze in there. Requires all new motor mounts. Not even sure I'll have room to put pods on those carbs.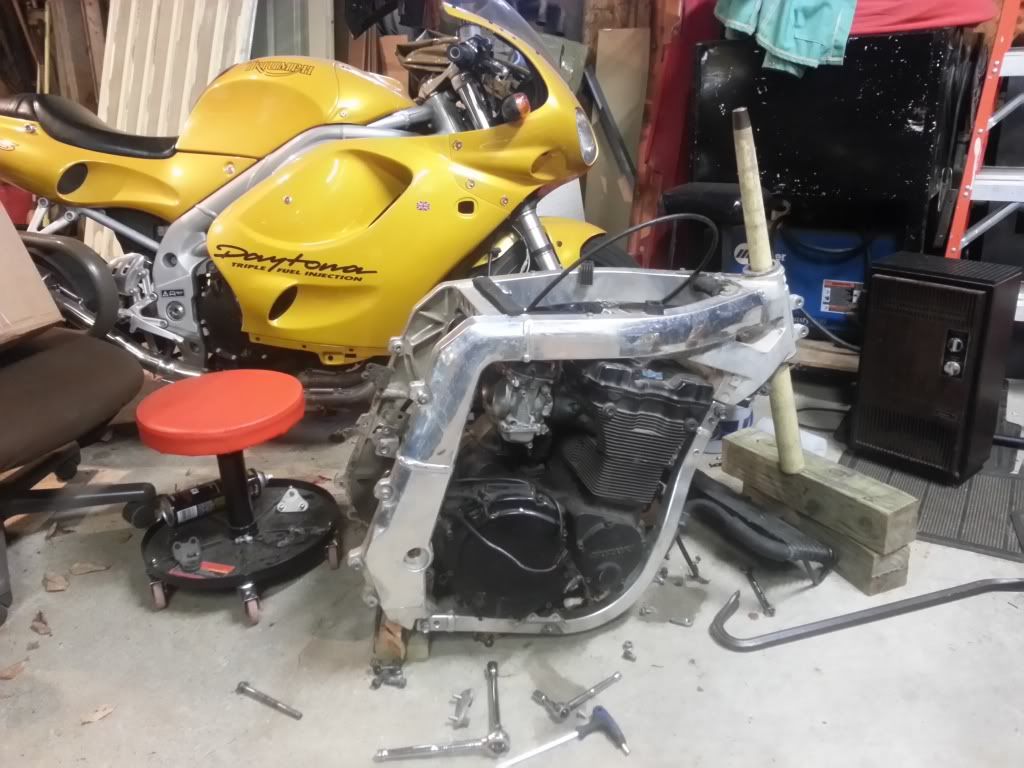 My back is all kinds of screwed up though so that's as far as I got yesterday. Feels like someone smacked me with a 2x4. Hurts to take a deep breath and get in/out of vehicles.
Anyway, on with the price list! I'm hoping to keep this whole build under $1000.
199x GSXR 600w titled frame complete with half assed polish job $120
199x Katana 600 engine, carbs, oil cooler, harness $140
----------
$260 total
Hopefully my back is better for Sunday that I can do something.