Discussion Starter
•
#1
•
Getting ready to put all the finishing touches on Ruby, and I'm thinking RAT all the way...
Looking for some opinions and suggestions, ran across this pic and just had to show it off..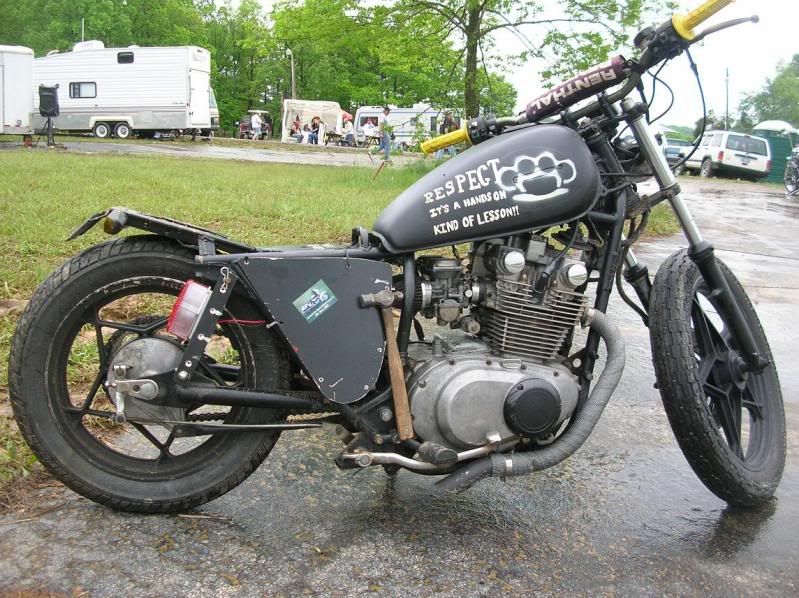 Although I would never go that ratty, I loved the tank..
Anywho, I was thinking something along these lines (It's a Virago BTW)
I know that's a bad word and all but I have had some fun with the ugly bitches, what I'm getting to, I'm looking for some ideas, here is how she stands now..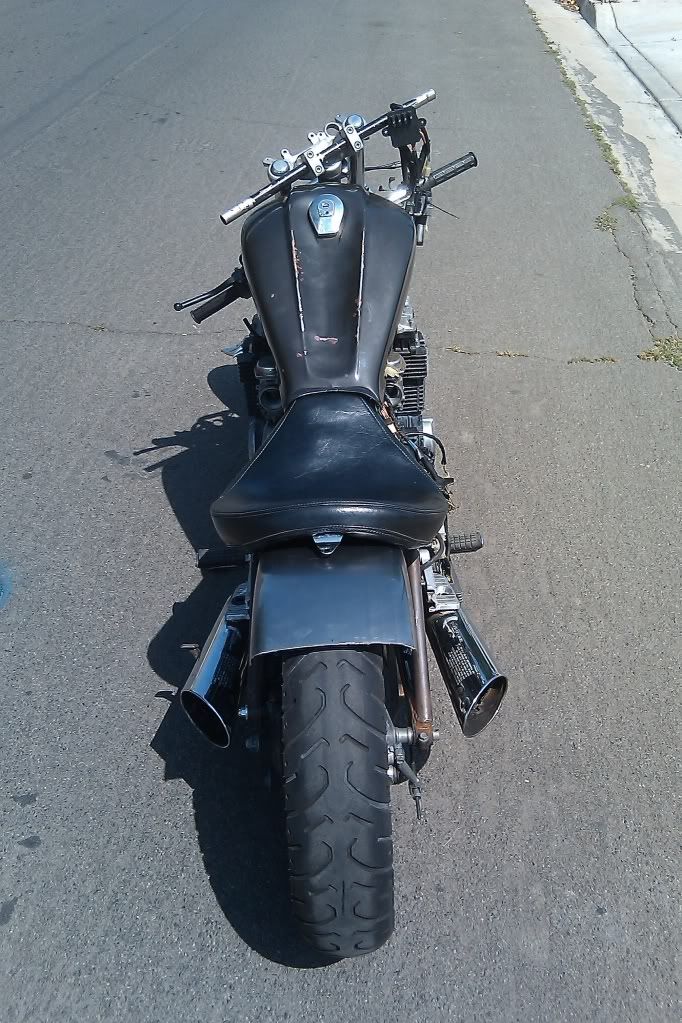 The rear fender is getting cut into a point, and the wiring ofcorse will be tucked away, but I have been thinking an old tarnished copper color, or a pewter look.. Not even going to straighten the dents surrounding the dish down the center of the tank.
What do you guys think ?
Ideas ?
Suggestions ?