Discussion Starter
•
#1
•
As I emailed back and forth with the owner of a 1978 Honda CB360T, we worked out the details of the trade to take place and got to know one another enough to be comfortable with the idea of letting our possesions go for something we wanted. An equal was reached and we were satisfied.
I grew more and more exited about the possibility of having my FIRST (nastalgia was driving me to this point also) true street bike
BACK
under me (my 10th bike, 2nd 360T, 3rd Cafe project
), to feel the top rpm pull and to hear the insane high rpm intake howl, the addiction of that first drink of the kool-aid was the nail in the coffin, so to speak.
I took off today from my place to drive a half mile or so across the east side to this guys place, I pull onto his street and find his house number, not a moment after I stop and put my truck in park a blue S10 pickup pulls past me and stops. In the bed of the truck is a 1989 Ninja 750R, his NEW bike.
30 min later I am leaving the dudes house, I'm totally freaked out, I kept looking in the rear view mirror at my new bike! It's so fucking clean, I'm telling you I could eat off the engine and carbs!! The wiring is in immaculate condition, the factory seat is in perfect condition, the emblems and side covers are all there, the gas tank is painted like crap but it is free of rust and dents. This bike is perfect for my plans! :rock: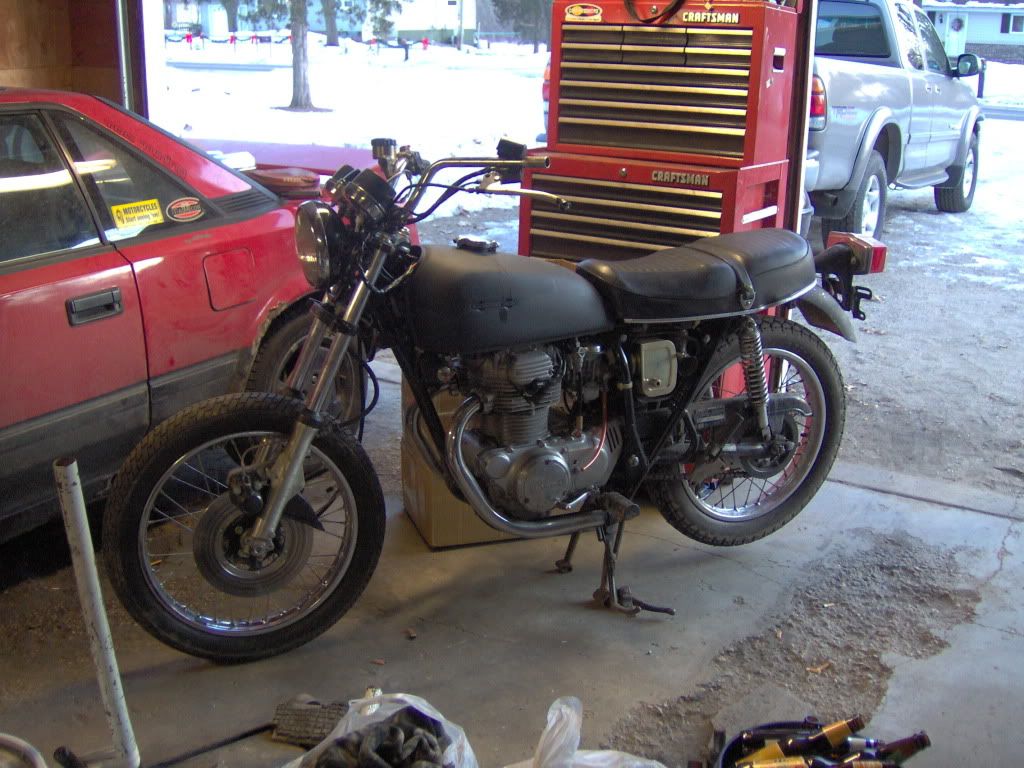 The dude even gave me EXTRA's!!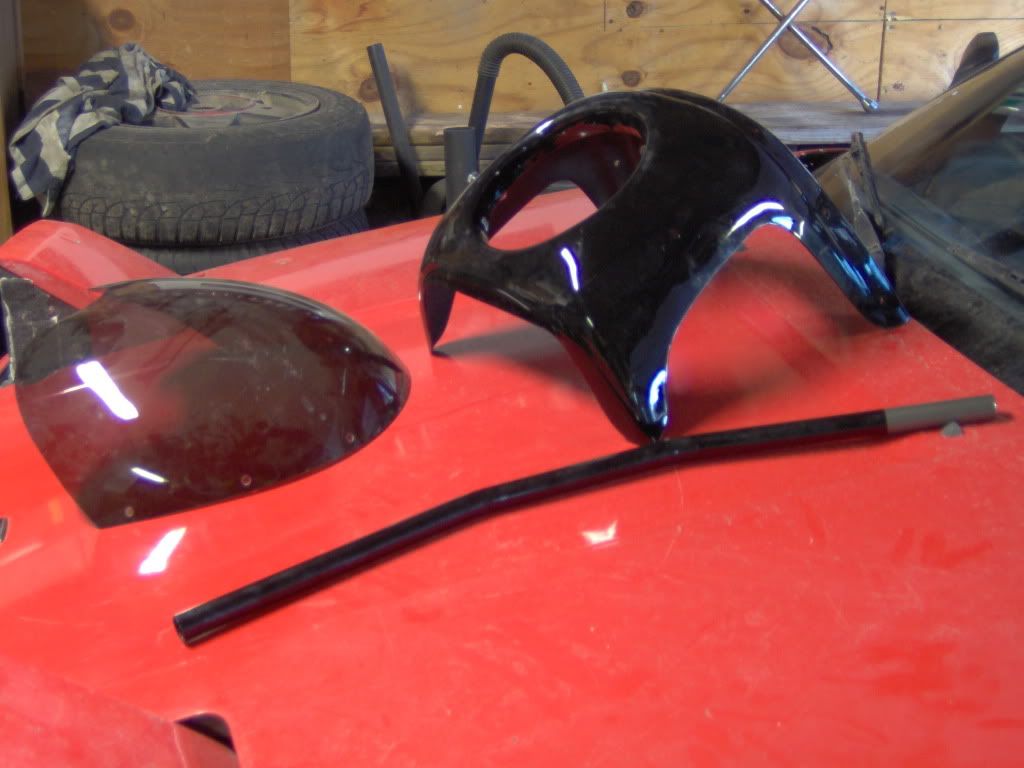 I have to get some stuff straitened out on this beast, get it fired up, take it down the road, make sure it feels fine to start into with the sawz-all, and then I'm going to get right the fuck down to buisness and DO WORK!!
RatFighter