Discussion Starter
·
#1
·
Been working on this lately, so I may as well post it up.
The current plan is to build an RZV rolling frame. The RZV (aluminum) frame was only sold in Japan. The rest of the world got steel frames on their RZ500s. I bought this frame from a guy in Japan, and had it shipped to SoCal.
The RZ and RZV have been a dream bike for me since I was a young dude. If I could build a sick custom RZV500, it would be a great personal accomplishment. First, I'd better see if I can just build a sick roller.
Here's the frame. The aluminum is in good condition, but all the steel hardware is rusted out. And that is a problem.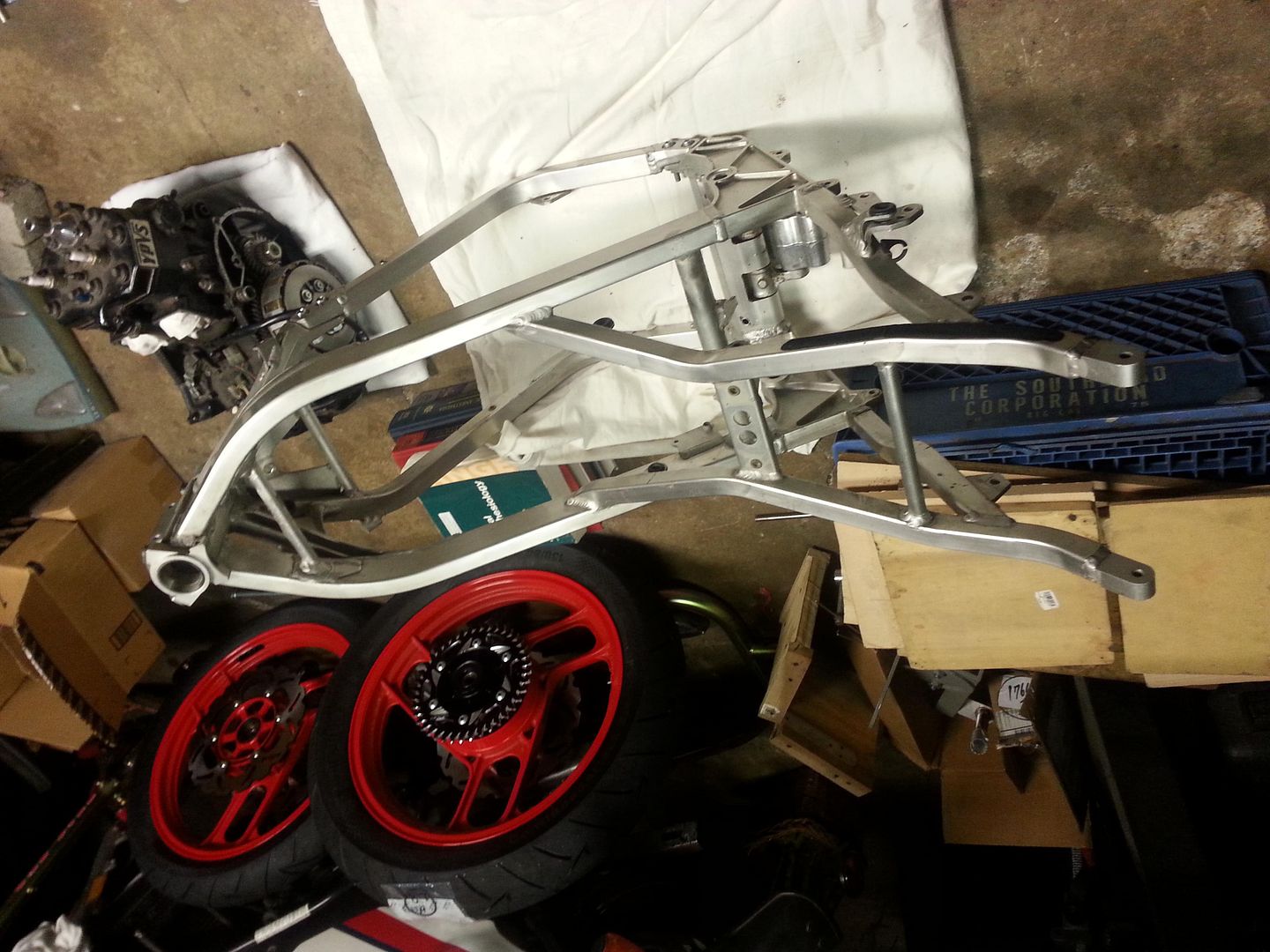 All of the hardware is off, except the linkage bolt that goes through the frame and holds the relay arms. I soaked it in WD40 for 2 days and hit it with the impact gun about a hundred times. Before trying to drill off the bolt head and pounding it out, I tried a breaker bar with a big extension pipe. The bolt didn't move, but I did manage to strip the hex nicely. So, I guess I need to break out the drill. Of course, this special bolt and special nut are no longer available from Yamaha.