Discussion Starter
·
#1
·
Sabre Fever's mondo dos illuminator
Ok guys, didn't know if I should post here or not but here goes.
I figured the 2010 parts build off was over and the winter is coming so here's my entry.
I'm making something totally from scratch and it's like nothing I've ever seen before. In true fighter fashion I came up with the idea out of total desperation and lack of funds to buy what is popular and readily available. Thank god I can't afford to buy what's popular all the time.
The part is pretty much done except for some cowling on the sides to cover up the wires and I'm working on that. In addition the small fly screen is in the works.
So the total thing cost me about $100 and took about 2 hours to make give or take.
I bought two diamond cut 5-3/4 Aztec 8 lights for $38 each. I really liked dealing with them, parts arrived in 3-4 days. I prefer the bigger lights for this bike. It is big and bulky. The dual 4" just looked to bug eyed for this mod.
I think this style has a lot of potential but it may be a little blingy for my bike. You never know until you try.
Materials used:
1" Polycast Acrylic ($6.95 surplus)
1/8" x 1/2" mild steel (free)
1/4-20 black bolts and misc fastners ($5)
High temp spray paint (free)
2 h4 connectors and relays ($7)
2 5-3/4 aztec 8 diamond cut lights (h4 high/low bulbs included) ($76)
Bars are just laying on the tank, not mounted. This is the stock headlight. I want to make dual lights and move them down. I also want to use different blinkers.
This is what I started with. I bought a bunch of this about 10 years ago and other than a turntable platter finally found something to do with it.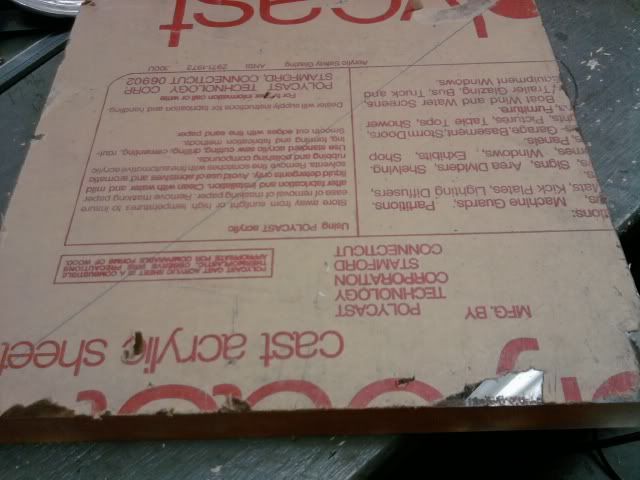 Crazy powerful
The start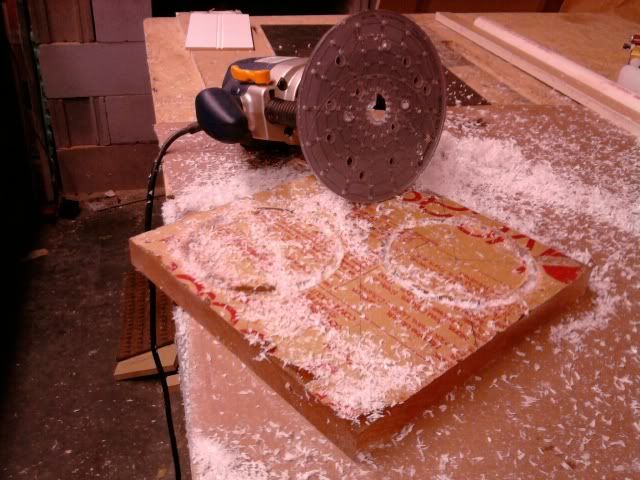 It's a start. I was thinking of putting some other lights in there too. In the future.
I like it.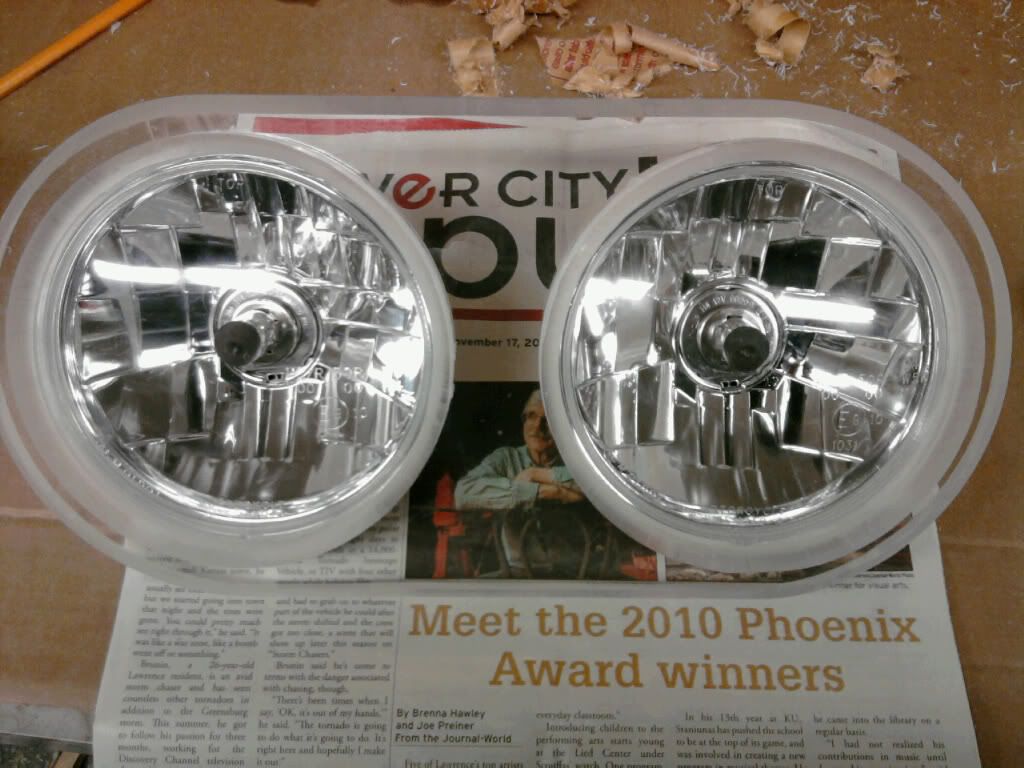 Fun
From the back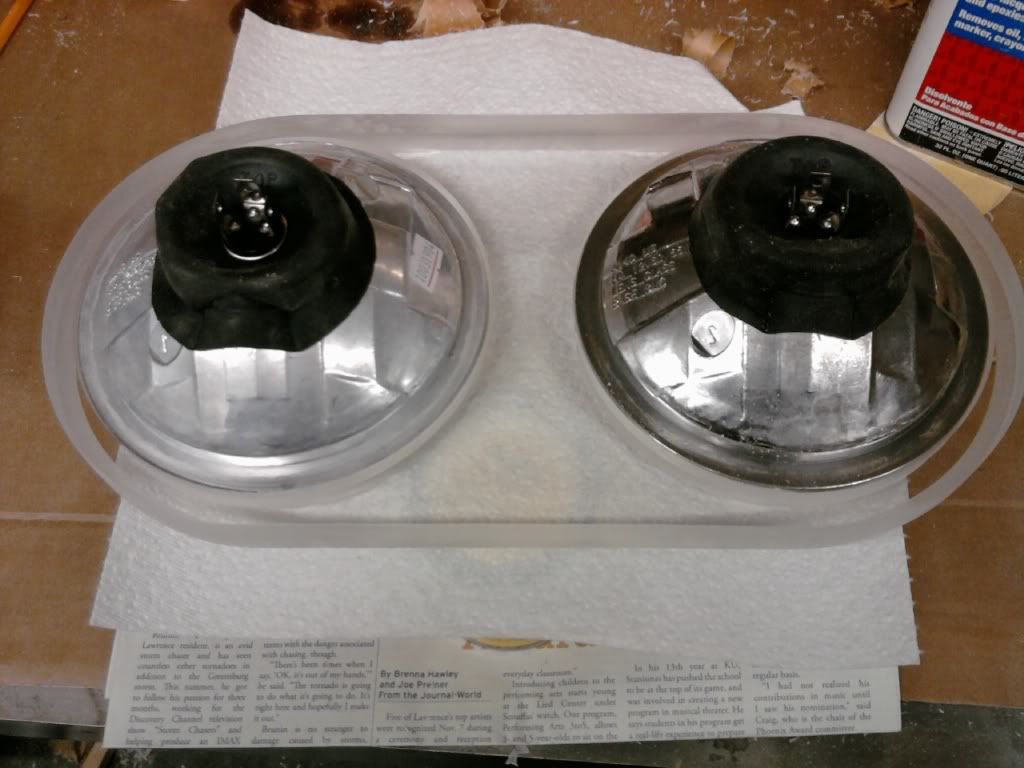 Forgot you could see through it. Maybe some paint. Oh yea, the date.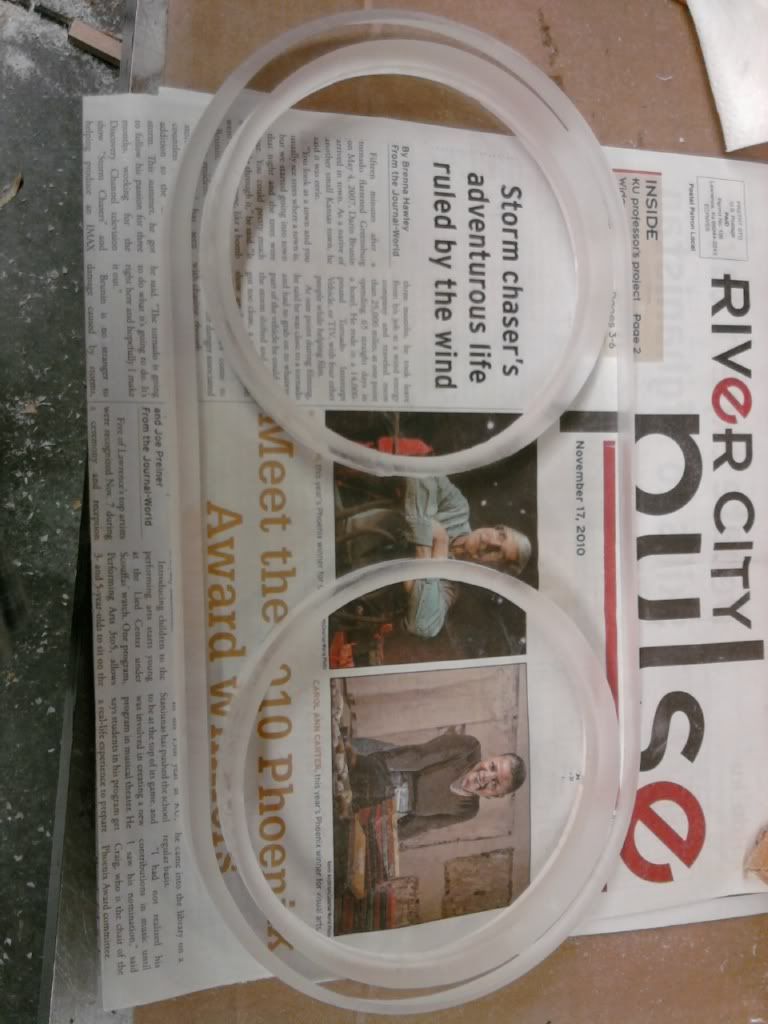 I wondered how it would light out the sides. Now I know. Only one lamp on.
Crazy first fitting.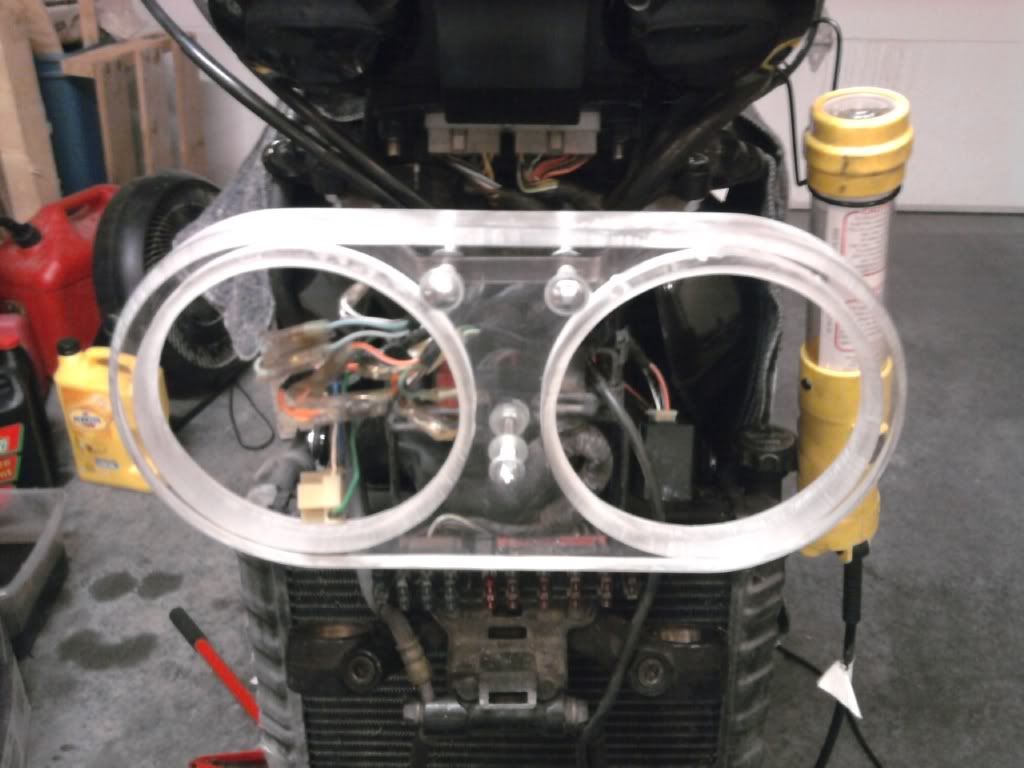 Making the brackets. 3 point
Painted the back black....pretty much done. Much better.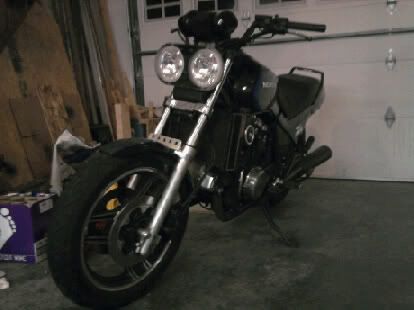 New bars coming next week.
I'm working on some little side cowl to hide the wiring and a small fly screen to transition up to the gauges.
The setup uses 2 relays for low/high beam through the existing switch.
I have several other variations I'm working on including integrated turn signals and some different lights.
If you've got an opinion let me know!