Discussion Starter
·
#1
·
First off, if this aint supposed to be here, can a mod shove it in the right section?
It was suggested my next "machine" build go in here so here it is.
Thought up on a whim, I decided I need to make a sanding, wire wheeling station, I hate cleaning and I hate sanding, why not have something to make it a bit easier and faster?
Start off with a screenshot off my phone, didn't have a newspaper - don't read them.
Raked together some bits that looked useful, then stood there for almost an hour an a half, trying to push various tubes inside each other, squash pulleys onto stuff and scratching my head.
I found a few bits of pipe, two treadmill rollers, with spindles and bearings. Some old pulleys a couple of belts and I have a big pile of old scrap metals.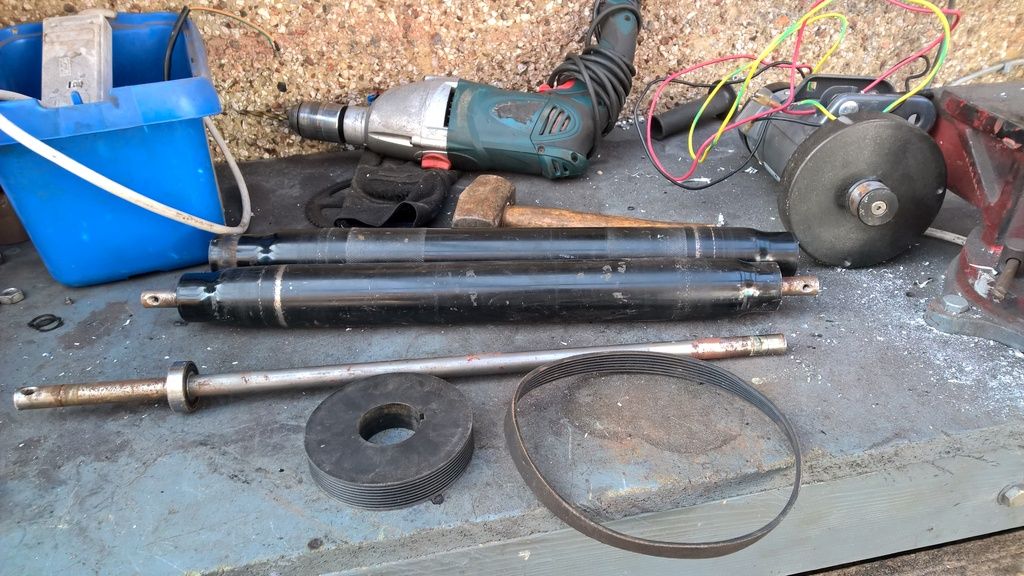 After much caffeine and ciggy's a plan was there.
slit a small pipe
Force it over a larger pipe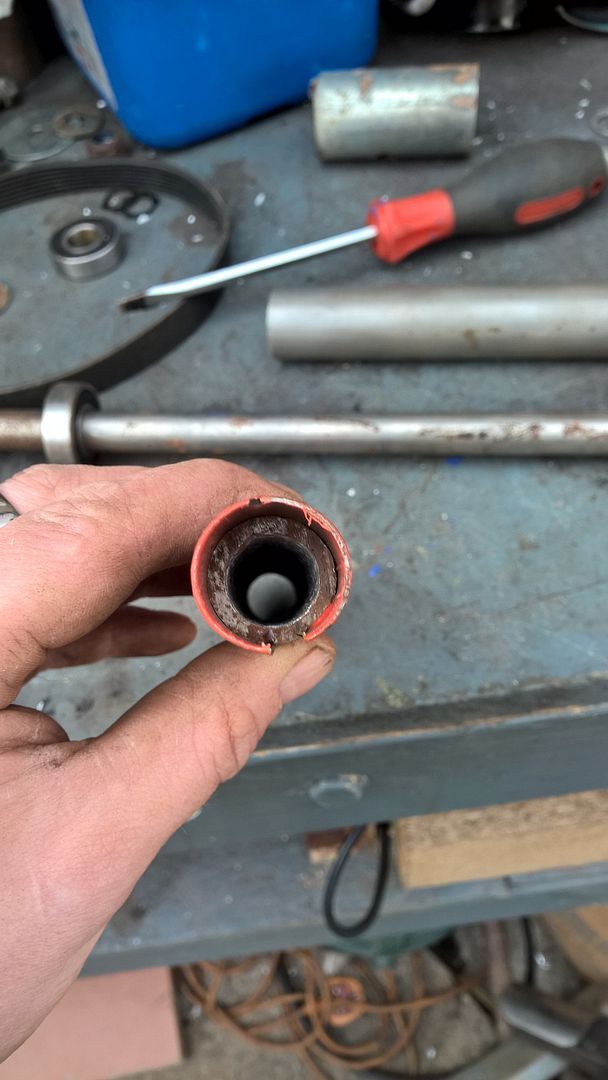 Then force it all inside a slightly bigger pipe
Weld the ends together - and run a drill through to remove the little blobs that went inside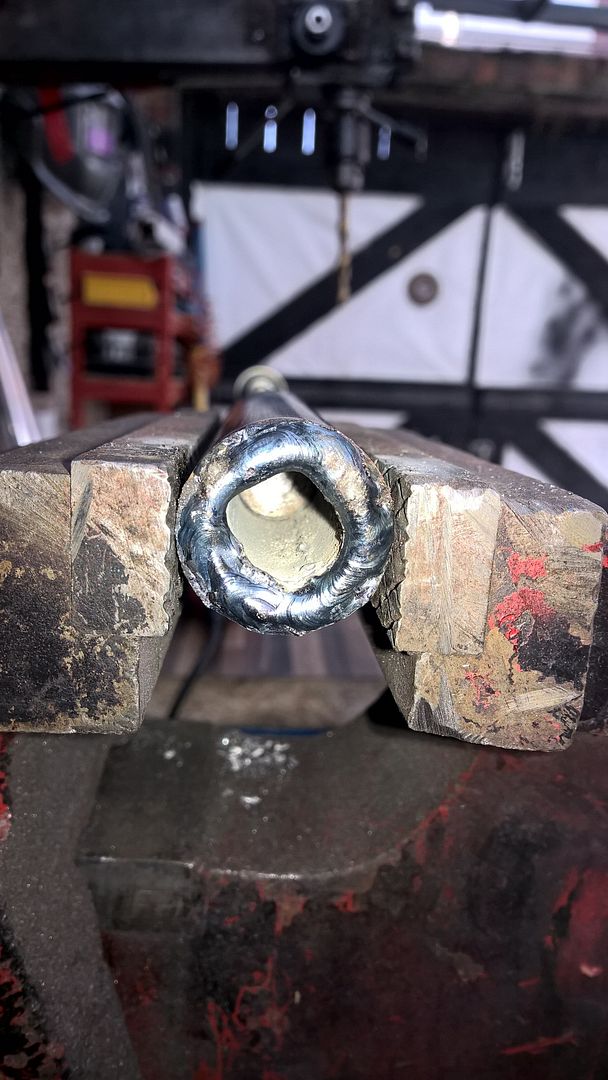 Then hammer it all onto one of the spindles that came out of a treadmill roller
hammer and weld on a another piece of close-fitting pipe
which happens to be a good fit for a pulley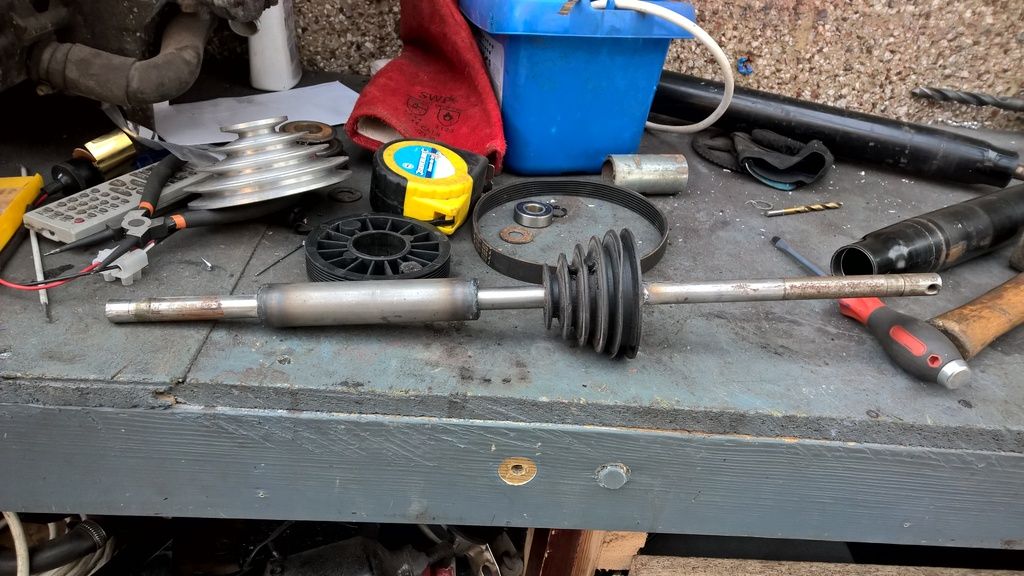 Some angles where bolted to some uni-strut, and the top holes where enlarged to accept the spindle
The right hand angle was welded in place. Also the treadmill rollers had the ends cut off and welded ( or tacked in the pics) to the angles to accept the bearings for the spindle
Thats all I got today because I went to use my pillar drill only to realize it runs in reverse.....