Discussion Starter
·
#1
·
I've always wanted to build a slingshot... now I get to build 2!!
This one is a 1990 750. When I got it, it had already had 07 gixxer front and rear ends grafted on. The front looks legit and the rear is not bad, but incomplete.
Once I get the chain line straight and the rear wheel centered, I'll move on to fitting an R6 tail and an MT03 headlight.
The motor is going to be mostly stock, I'm adding k&n pods and a sidewinder header. Can tbd.
Also adding some modern controls, lots of braided hoses with fancy fittings, Koso speedo, and a paint job.
While I'm taking breaks from all of that, I'll be scrubbing the frame and swingarm with Scotch Brite to give them a nice satin brushed finish.
This is how I got it: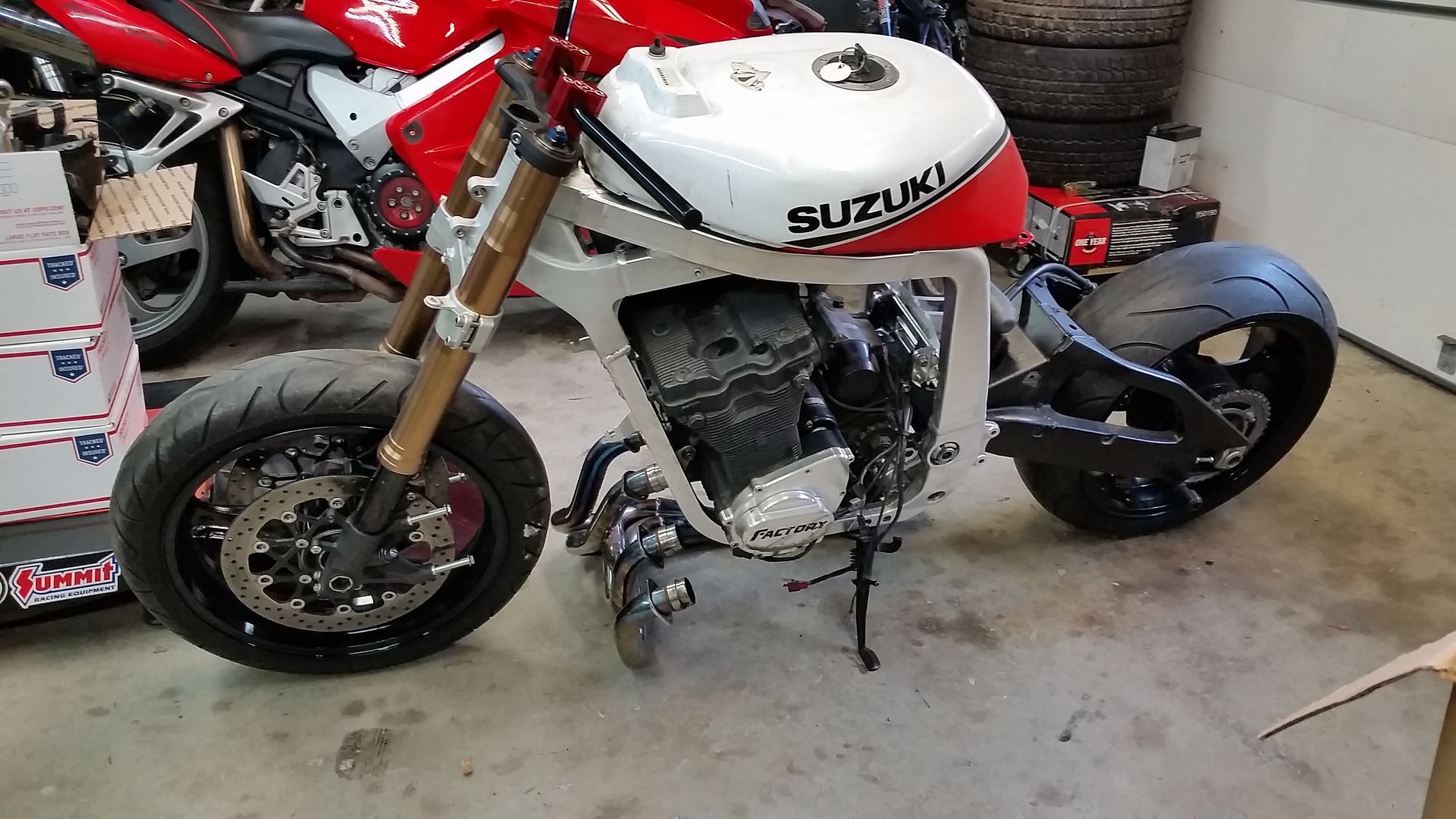 Paper proof of start date:
Sprockets a bit off
More tomorrow...