Discussion Starter
·
#1
·
Here she is, the newest addition to my stable, a 2006 SV1000S with some minor rashing and damage, mostly stock so far but lots of things in the idea pipeline. I don't have a very good camera so my cellphone will have to do for now.
The only thing that's been done to it so far is a ghetto undertail and plate mount, pulled the fairings off, and I'm in the process of making appropriate headlight and gauge mounts so I can get it back on the road.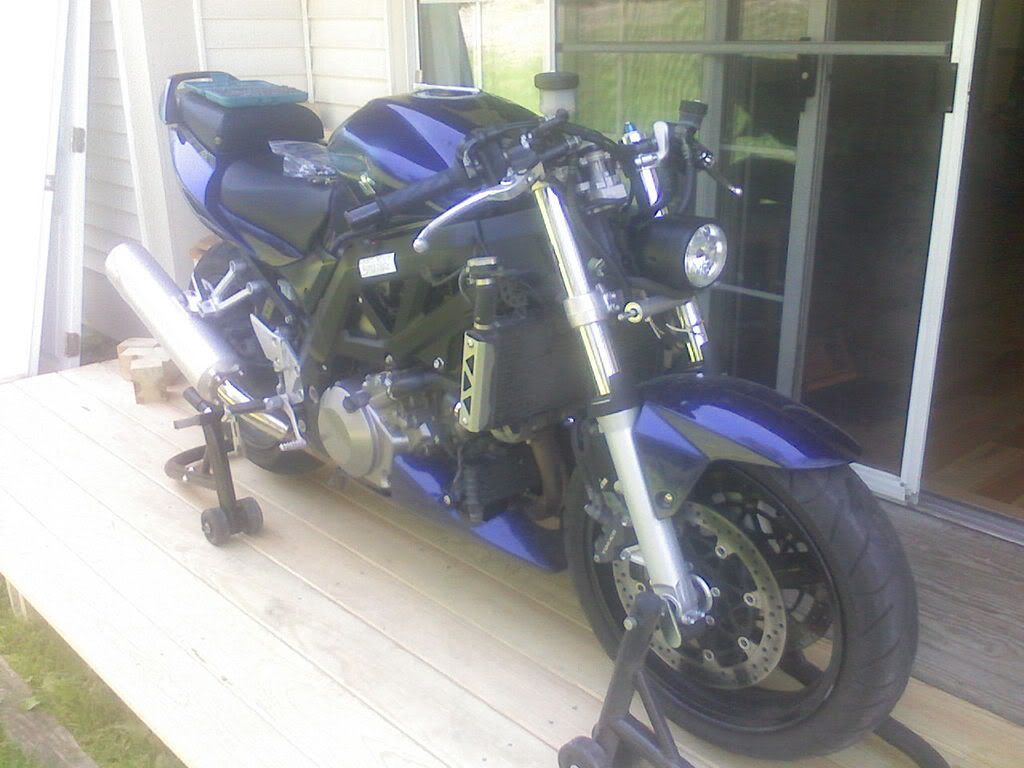 The idea here: single 4" round headlight (although I'm getting an '04 gixxer light in the mail soon, may use that instead), LOW drag bars (I like dirty bars but they are too high for the look I'm going for, shorty cans, maybe some radiator covers later on. Not sure where to mount stock gauges, everywhere I've tried they look a little goofy.
PS- some little bitch in my condo association ratted me out so now am I not only allowed to have my bike behind my house like you see in the pic, I'm not even allowed to have a freestanding deck anymore! Means I gotta work in the dark garage with no power outlets. bleh.