Discussion Starter
·
#1
·
I made some progress today with the subframe. Even though the damn racetail is not in my possession just yet, I had an ABS plastic stock tail to use for quick mock up. There is still much to be done, but you will get the idea from these photos.
Stock Subframe and stock profile here:
Modified subframe here: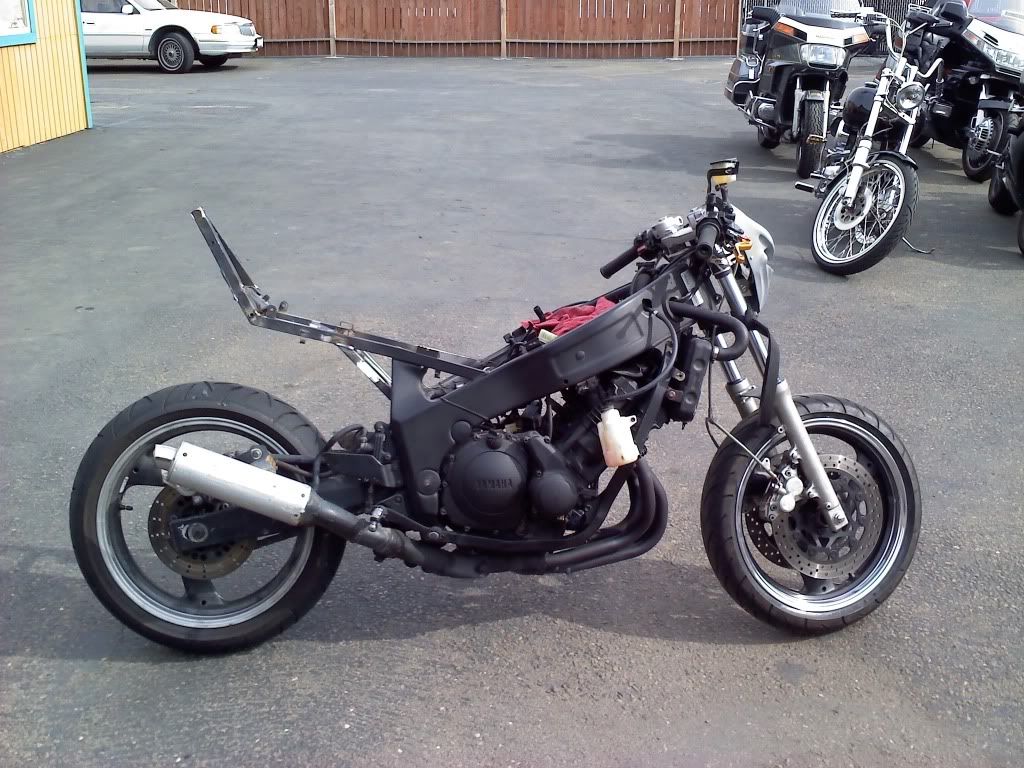 Rather than chopping off the stock frame I kept the top rails intact as well as the reinforcements that are already welded in. I knew I had to keep the seat height stock since it's my girl's bike and I wasn't allow to jack it up crazy. I want space under the seat for exhaust plumbing so I cut out the bottom rails, turned them 90 degrees in order to keep the mounting tabs they have for the passenger pegs, then cut and fit them back into a similar spot at 55 degrees.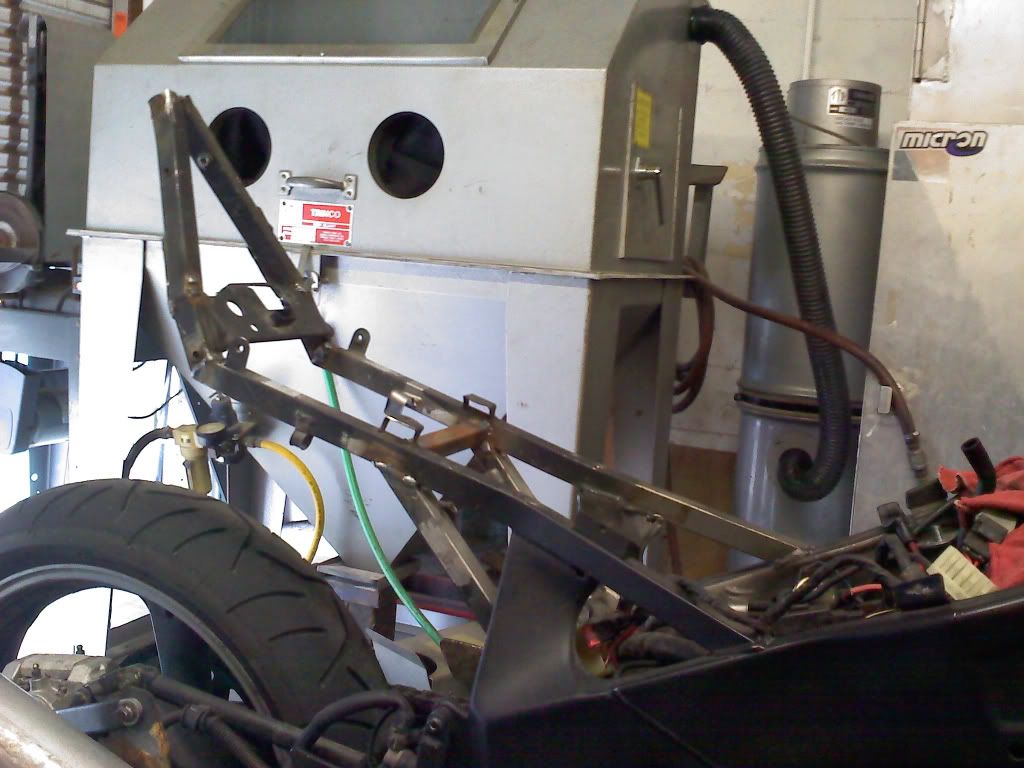 The back section needed a rake so I V-notched the square stock at 22.5 degrees on either side of the V (which was a point I picked after the stock seat brace) and I kicked the square stock up to 45 degrees. After the 45 degree bend I V-Notched the side rails to 24 degrees by making a double 12 degree V-cut and moving the two halves into each other. Doing this allowed me to maintain a lot of the stock square stock and I was able to make quick changes without losing the alignment.
These photos are just mock up crap. Playing with the wrecked exhaust from my Speed Triple. I like the Carby cans but they would obviously be cut down to about 10" long or less. Fired the bike up, of course, and they sound really deep. Not sure how everything would sound after the chop. I think it's too much plumbing for a small CC machine, personally. May just go with one of them on the left side of the bike.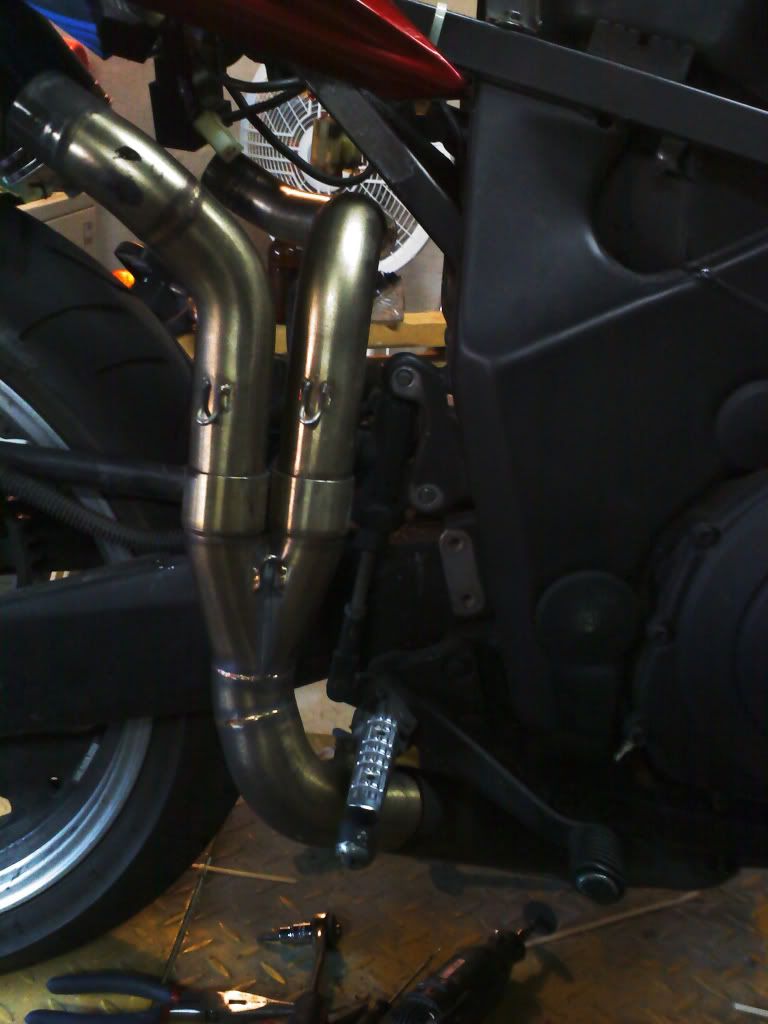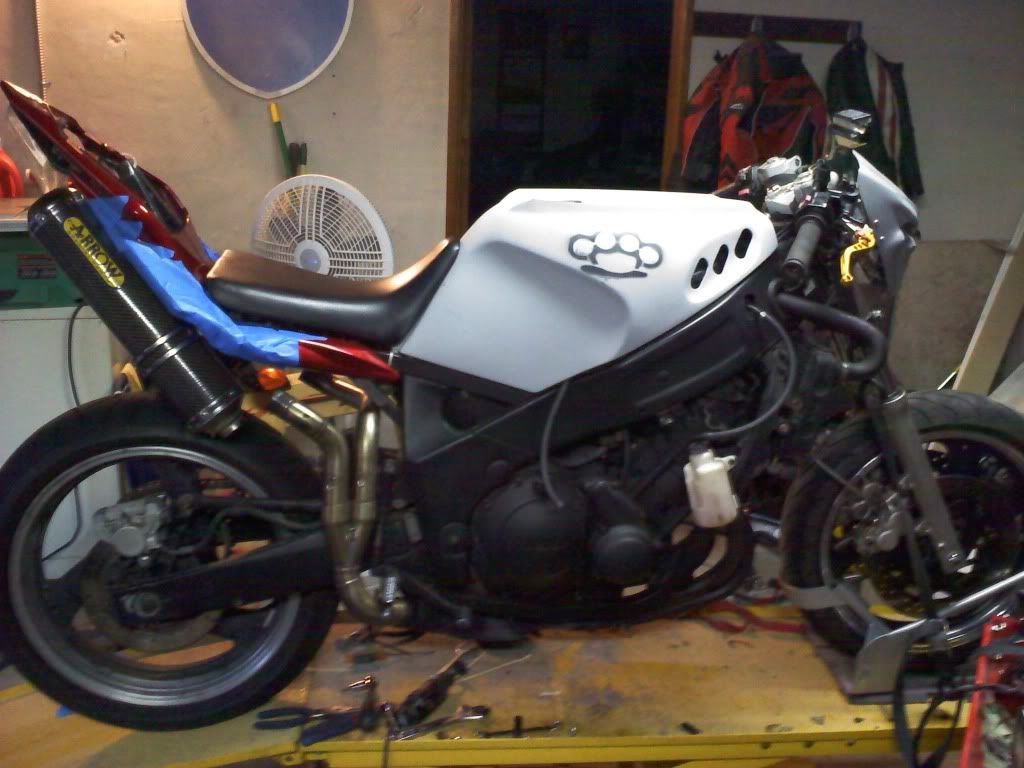 What do you guys think?