Discussion Starter
•
#1
•
So,I dig the KLR, but it didn't quite fill the bill in the offroad department. Who da thunkit? So I bought this '98 XR400R. Street title, partially installed Baja Designs dual sport kit. The engine was supposedly rebuilt, but who really knows without digging in? Looking the bike over I could easily see fresh gaskets where the cases had been split, and the seller had a clean looking shop...so I took the risk. His claim: new piston/pin, new rod bearings, new cam chain. Fingers crossed.
As I got it. Dingy, but looked solid. Hardware looking healthy, no crushed frame tubes, but a pretty badly bent rear rim. Started easily and felt strong, but I have no experience with these bikes to judge against. Talked him down to $1,200 and loaded her up. Baja Design kits are $500 and the street title has to be worth something. I figure if the engine dies I'm not in it too badly anyway.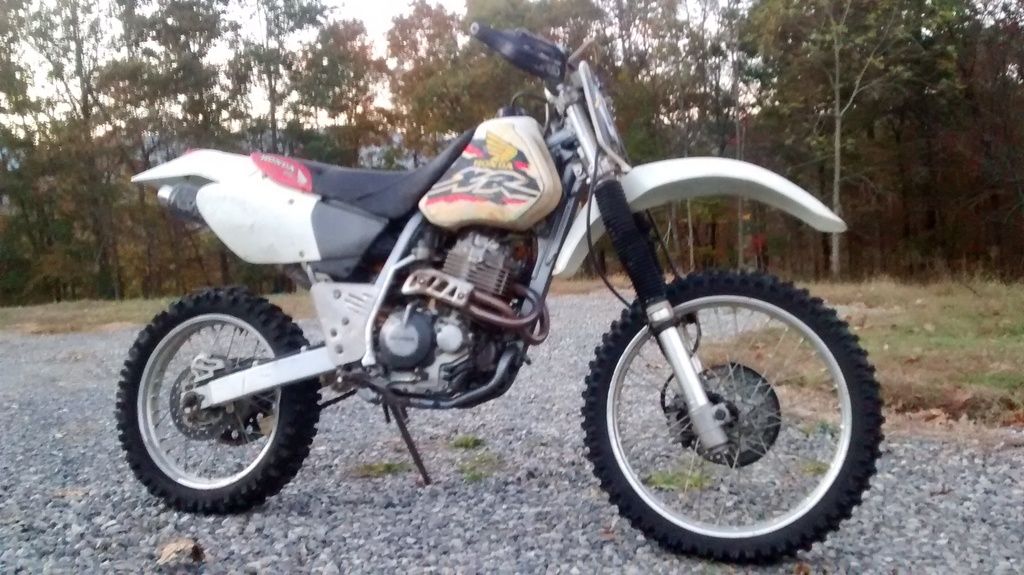 As always, my new bike needed fork seals. But at least I finally own a bike that won't be needing a fork swap right off the bat! This is a first for me. Never had a cartridge fork apart before, but it wasn't a bad job. Turned up a fork seal driver and cleaned up a couple dings on the legs. Good to go.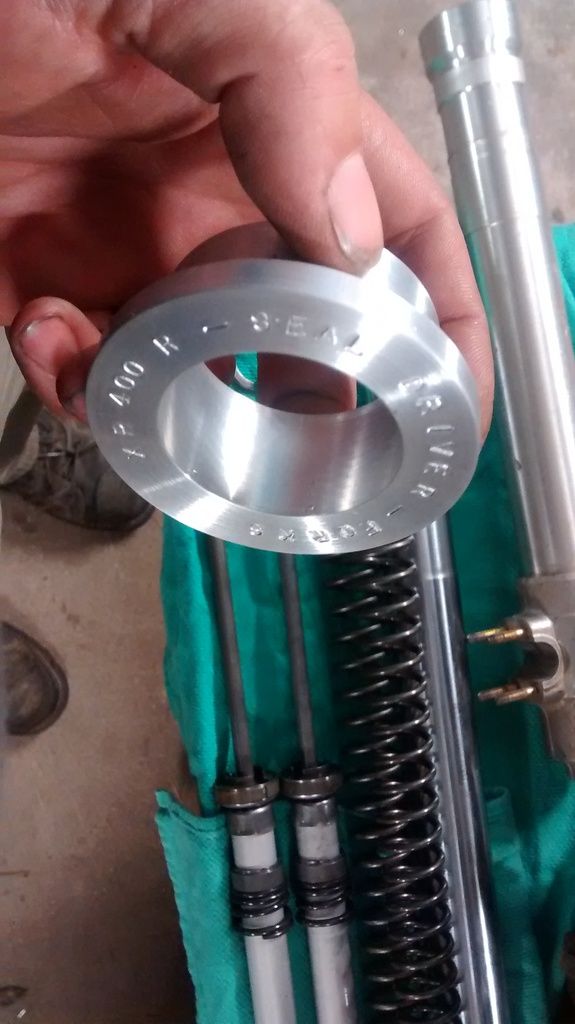 Took her out for a ride and it had a pretty loud valve tick. Checked the lash, it was good. Did some research and found out the auto decompression system is known for going wonky on these bikes. When you press off the auto decomp it leaves oiling passages exposed. Typical approach is to put a sleeve over the passages and call it good, but there were a couple pressed in pins that I didn't like the look of. So I made a sleeve that would capture them as well.
Stock set up.
Exposed passages and pins.
Fixed.
Cam chain was supposed to be new, but it wasn't. Cam chain tensioner was just about at the end of it's travel. Found out that a CRF450 cam chain swaps right on, is a few bucks cheaper and is two plates wider, so stronger. Win-win. :thumbsup: Motor seemed clean inside. Cam lobes and rocker faces look nice.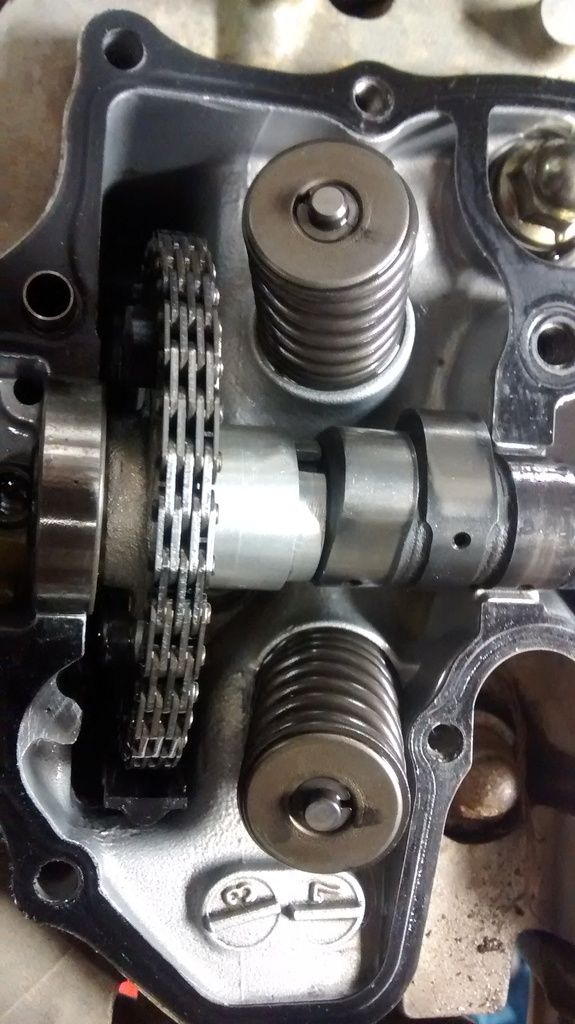 Took her back out, tick was gone.
With the auto decomp gone it was easier to start and a low speed stumble I was having was gone. Altogether just ran better. 2nd and 3rd gear power wheelies at will. The auto decomp was intermittently opening an exhaust valve. Motor was nice and quiet now. Went to change the oil and it was filthy. Black and speckly. :doh: Ran a couple gallons of gasoline through the motor, frame, oil lines and cooler. Figured the PO didn't clean things as well as he should've. The lie about the cam chain isn't giving me much hope about the engine in general. Didn't find anything alarming in any of the oil screens, though.
With the engine running strong, the clutch started slipping in higher gears. Pulled her open and found glazed steels. Springs and frictions are well within specs. Scuffed up the steels, back together....4th gear power wheelies if I hit it right, 5th gear clutch wheelies are easy. This thing is a horse. :shocker:
But....clutch started slipping again after a few rides. Tore back in to the clutch. Steels are completely polished smooth already :wtf: Took another look at the frictions plates and they're hard. Almost feel like ceramic. Dropped the oil to have a look....black and speckly....fook. Maybe the frictions have gone hard somehow ( baked? overheated?) and are grinding up the steels to make this dirty oil? Engine runs too strong/quiet to take a chance, so it's time to dig in.