Discussion Starter
·
#1
·
Evening gang.
After enjoying a track day on my KTM last year I decided that i wanted to do a few more this year and get to grips with how to handle a bike properly.
With that in mind I started looking for a cheap 600 to use as a track bike. I knew of a zx6r that wasn't being used and was under a cover in a carpark and offered my friend some money for it but she wanted more than I wanted to spend. I then hit ebay, gumtree and preloved and looked at lots of websites until I found a bike that was cheap and local to me (ended up being about 4 miles away)
I went and had a look and heard the bike running and the engine sounded fine but the brakes were a bit seized and the bike had been in storage for the last 5 years and not been used. A deal was struck and the owner even had a mate who could bring it to my house in a van, so for £600 inc delivery I got this wonderful looking 1987 gsxr750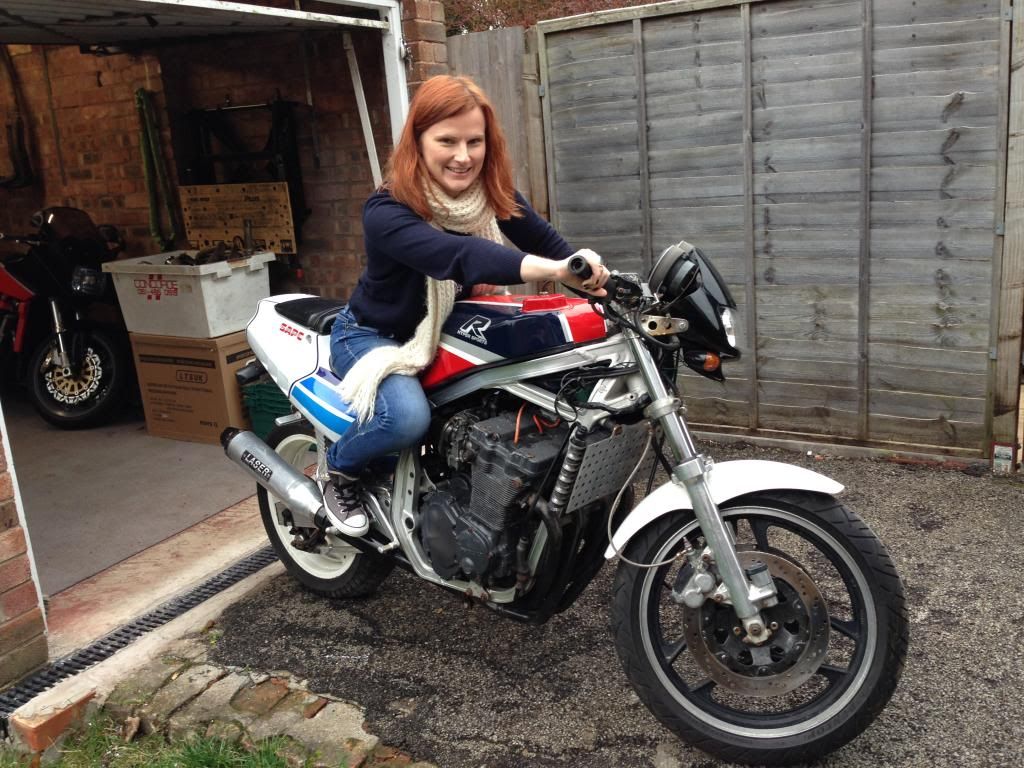 Ok so its been badly fightered already but it had obviously been look after at some point in its life and I felt a bit sorry for it.
Time to do a strip down and see the full state of the bike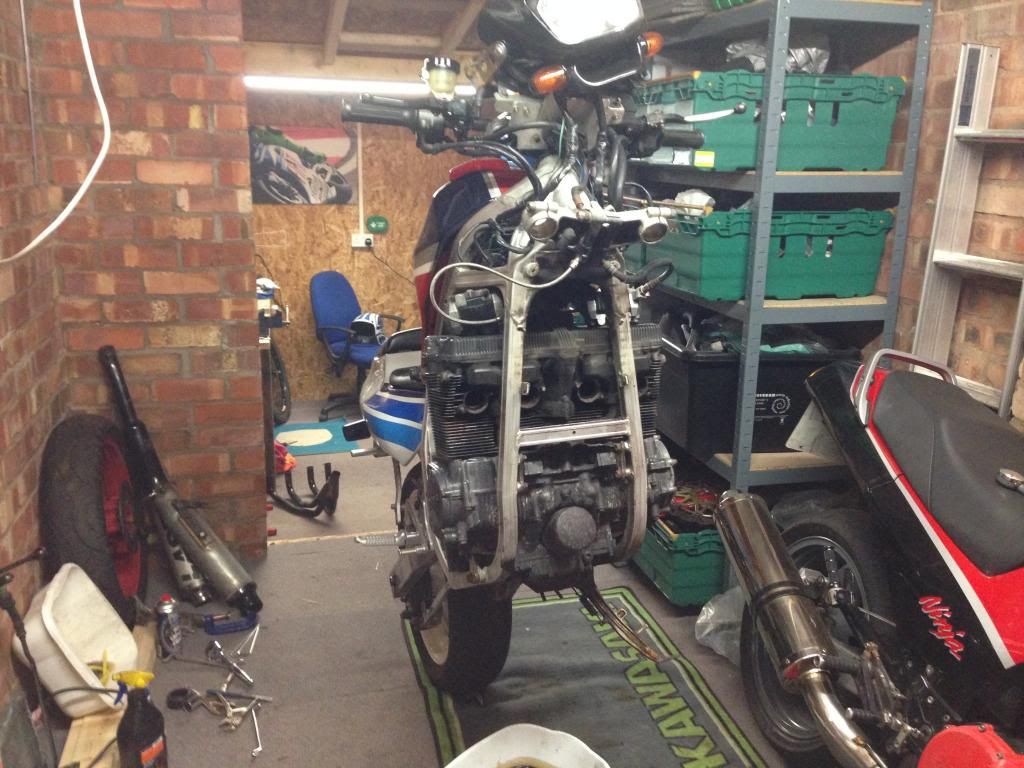 Sadly five of the exhaust bolts snapped on removal (which is annoying) but it had to come apart as the headers were rusty and blowing.
The std front end comes out and I won't be using that again. Its in great condition though.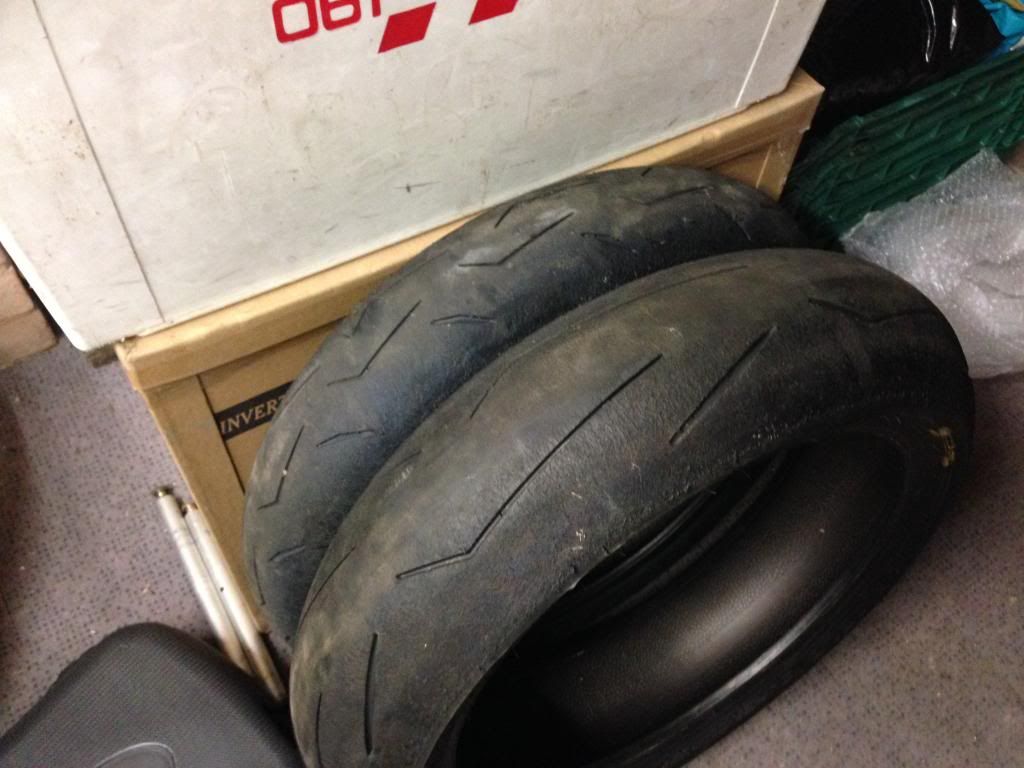 Got some partworn tyres cheap £50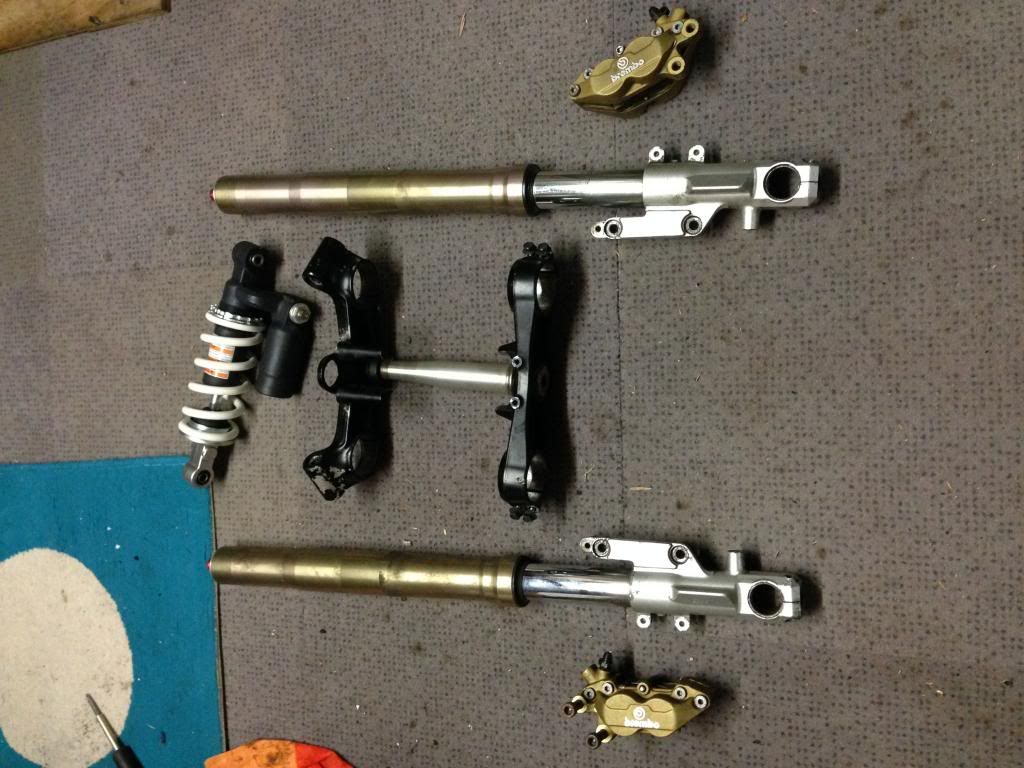 Raided my parts bin for some potential new parts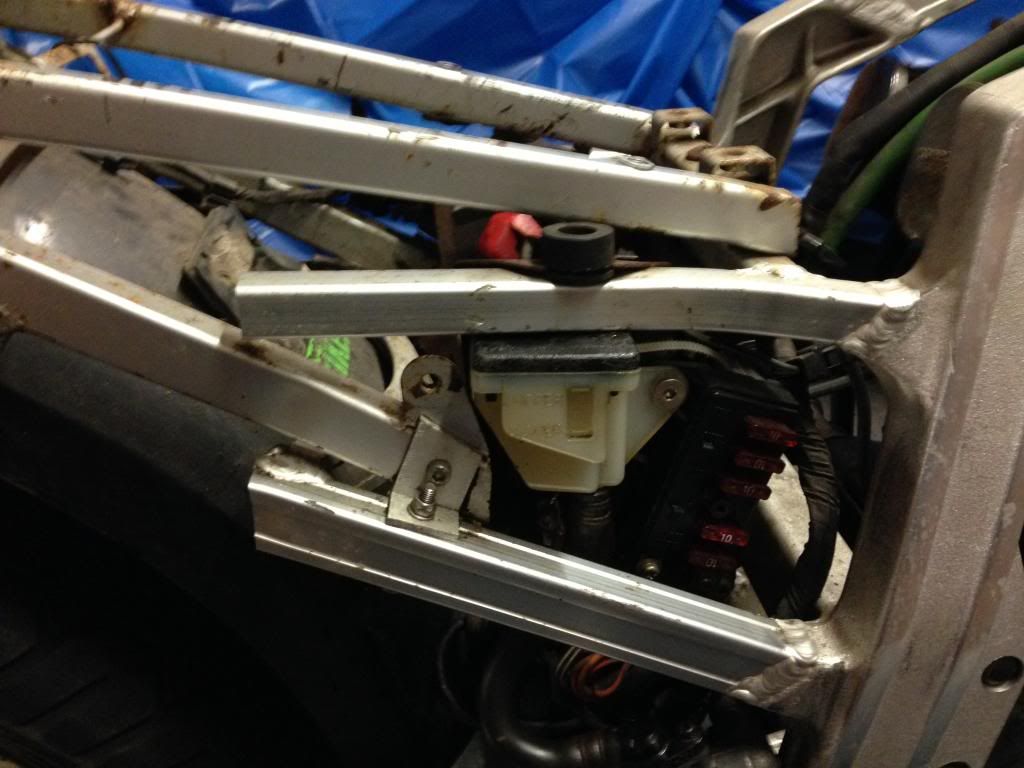 The horror show under the rgv tail!
Three bolts holding the subframe on, two of which were M4...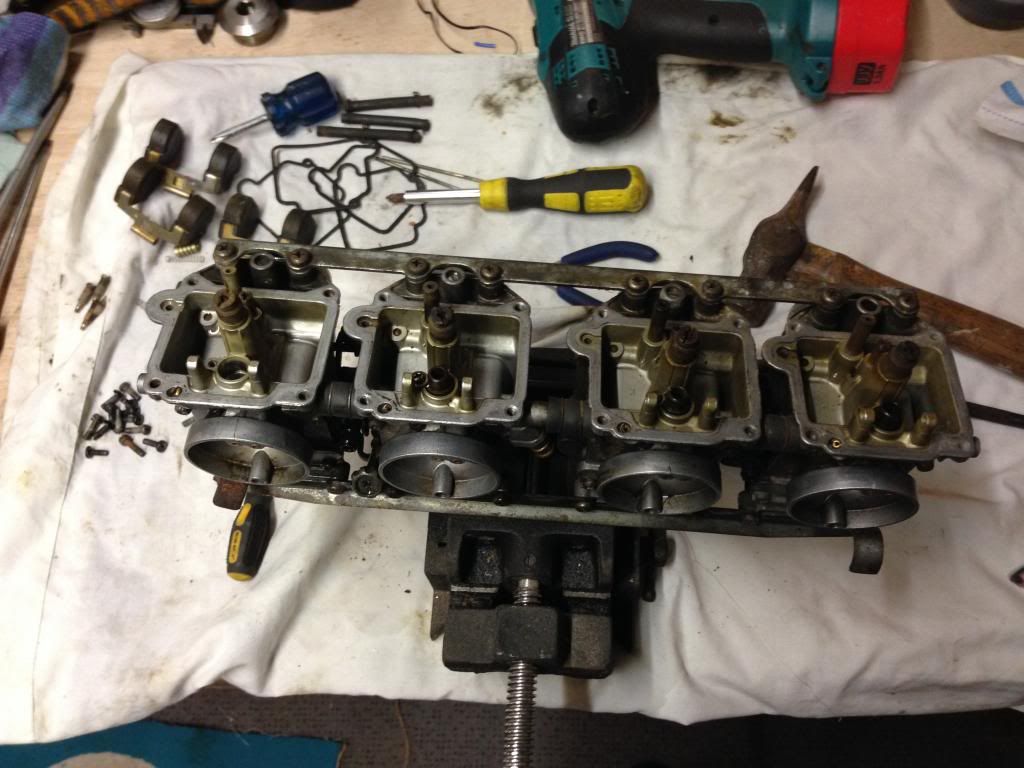 The carbs were in reasonable shape and just required striping and cleaning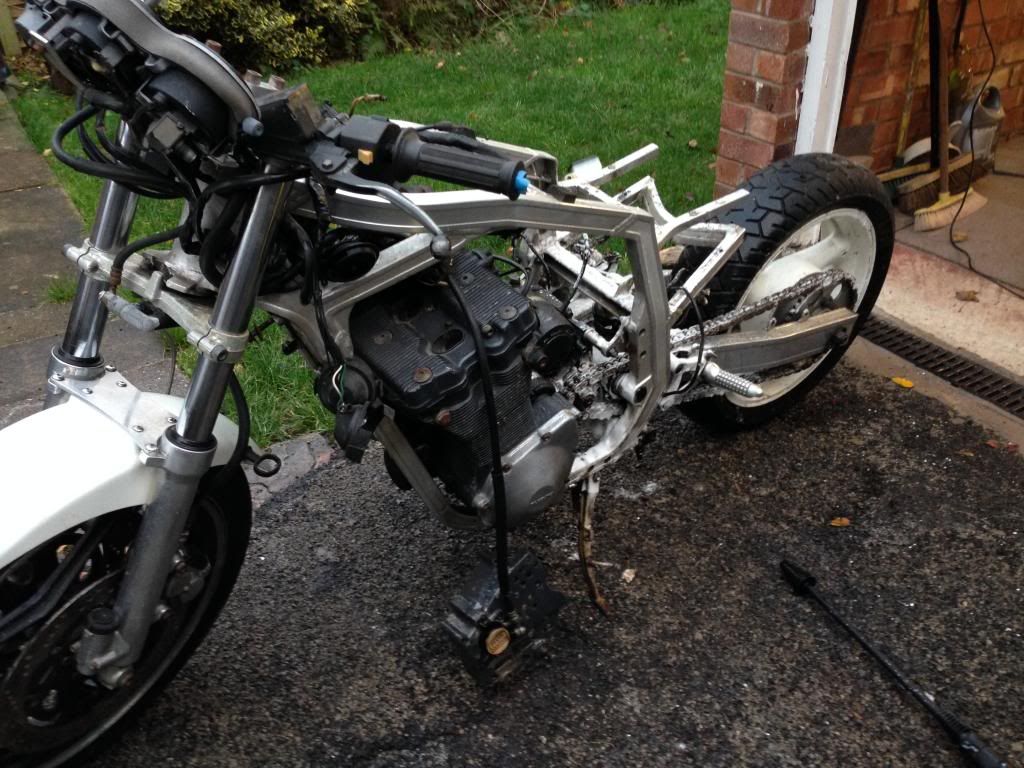 A little help from the bitey one.