Discussion Starter
·
#1
·
Back in November I picked up my first real street bike (I've had little toys before but nothing even registration worthy). Put it in a friend's basement and kind of left it out of mind. Well blame it on summer I got motivated to start tearing into it again.
Here's what I've got: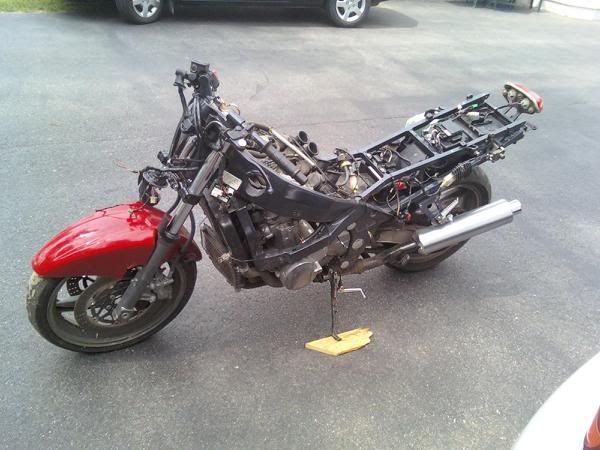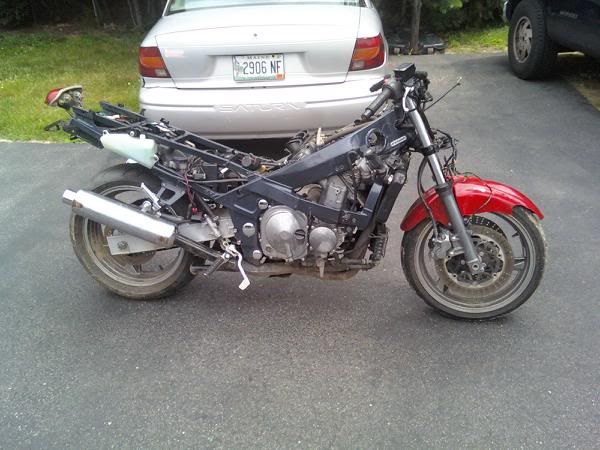 It's a 2002 ninja zx6e. It was dumped hard enough to snap the footpeg off and break the tail fairing. Obviously First thing I did was strip the rest of the fairing :Evil_smile:. The tank and airbox are off just to get to the carbs and easy access to everything. She wants to start but general verdict is the carbs need to be cleaned and adjusted. 90% sure it's minor.
Figured I would start a formal build thread. It will likely be slow as I am a full time student and a 2nd shift machinist. I have some plans, but we will talk about those when we reach them:stop: Get it started and then chopchopchop!