Discussion Starter
·
#1
·
SpadednFaded's '92 CBR600F2 - Satan's Pony <<<<BUILD THREAD>>>>
As the story goes, my little 50cc scooter that I rode thru Hell and back (snowstorms and all) was jacked by a hoodrat back in May. During the process of searching for said hoodrat, and hoping to repo my scoot, I fell upon a nice lil deal of $900 for this 92 CBR600F2. Cheaper than buying a new scooter, I bought it. Busted fairings, ugly blue paint, white wheels, 28xxx miles.....I bought it. On the ride home it died, 2 miles from where I started. Cussing and spitting began, the thought of just setting it on fire in the middle of the street crossed my mind. Never once did I think that it could possibly be that it sat forever and the carbs were gunky ad it was damn near out of gas, no. I admit it wasnt my brightest day. So we load the bitch on the truck, took it home, and there it sat for 3 months. I hated the way it looked, decided I wasnt going to replace the plastic, and went on about figuring out what to do with the eyesore in the driveway. (cue insprirational music) I saw Knifemaker87's Agressor and realized I could actually make something awesome out of my newly aquired junkheap. And from the ashes of my botched first bike buying experience, Satan's Pony shall rise.
I started tearing it all down in August and then decided that the winter build off would be the perfect motivation to get this beast ready for spring. So as of today I had already started painting the engine, and everything else is in various piles and boxes.
New gaskets came in Friday, so I put the covers back on the engine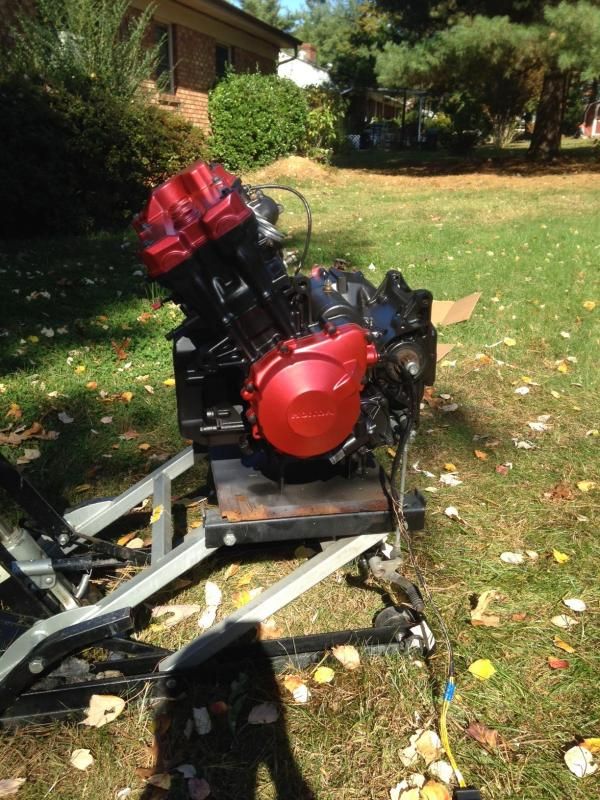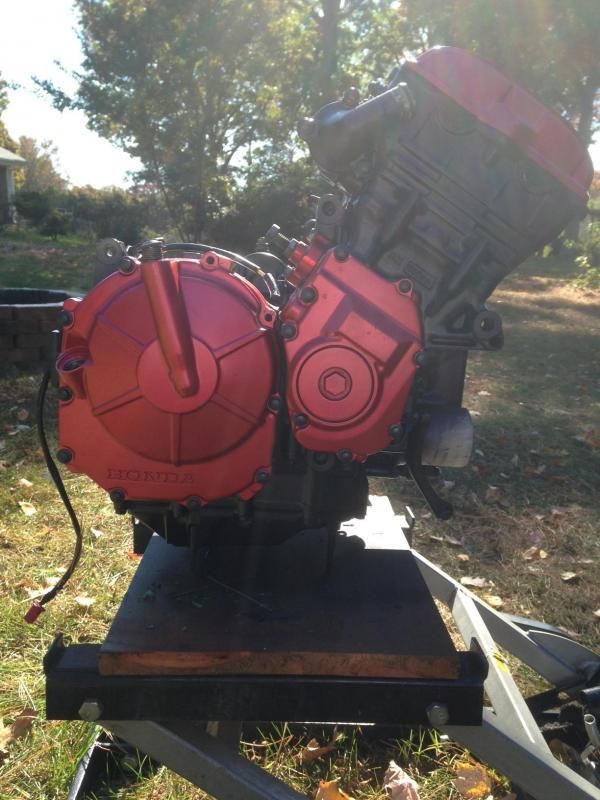 As for the new goodies that are going on and the price tags......
07/08 CBR600RR tail/subframe/exhaust- $300
09 CBR1000RR seat-$20
Renthal bars with Outlaw risers-$59.97/$29.95
round barend mirrors-$16.94
7 inch round headlight with integrated amber led signals-$46.98/mounts-$12.80
new grips-$4.40
AllBalls steering bearings and seals-$21.96
AllBalls fork and dust seals-$17.71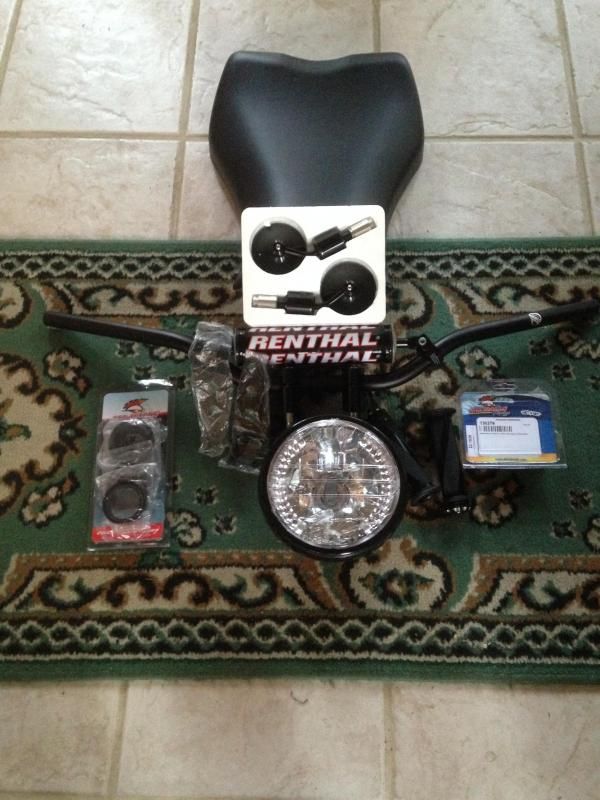 Picking up a 08 CBR600RR rearend from DrJellyFingers soon and still deciding on a speedo.
Grand total as of today including $900 for the bike - $1430.71. Gonna try to make the rear and speedo my last major purchases for this build. but just like the plan I had when I started, it's bound to change.
So lets get this fucking build off goin!:rock: If I even make it to the vote I'll consider it a victory