·
Figuring it out as I go
Discussion Starter
·
#1
·
I picked up this bike for $400 and decided to challenge myself to build something (marginally) more attractive than the stock bike on a very minimal budget. Where possible I've reused stock parts rather than buying aftermarket replacements (welder helps with this!).
So lets dive right in, here is the bike when I picked it up: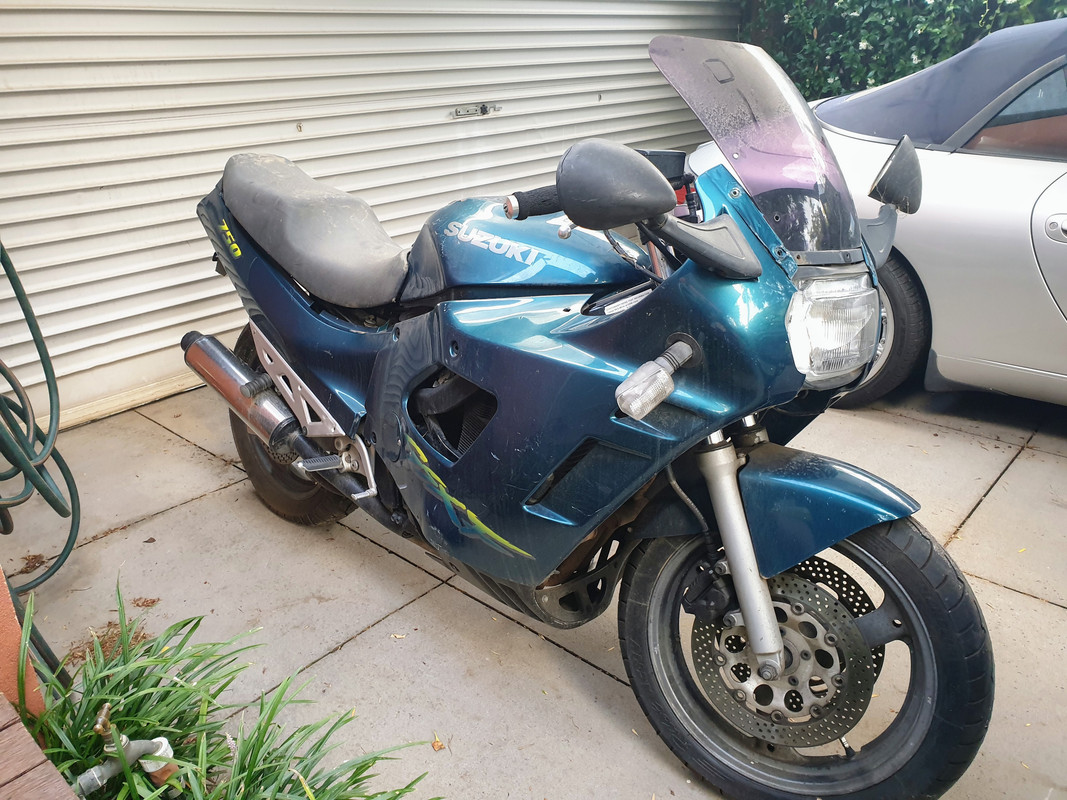 1995 Suzuki GSX750F, possibly one of the ugliest bikes I've seen in person definitely the ugliest I've owned. It is redeemed somewhat by the absolute gem that is Suzuki's oil cooled inline 4 which I've loved since my 91 GSXR750.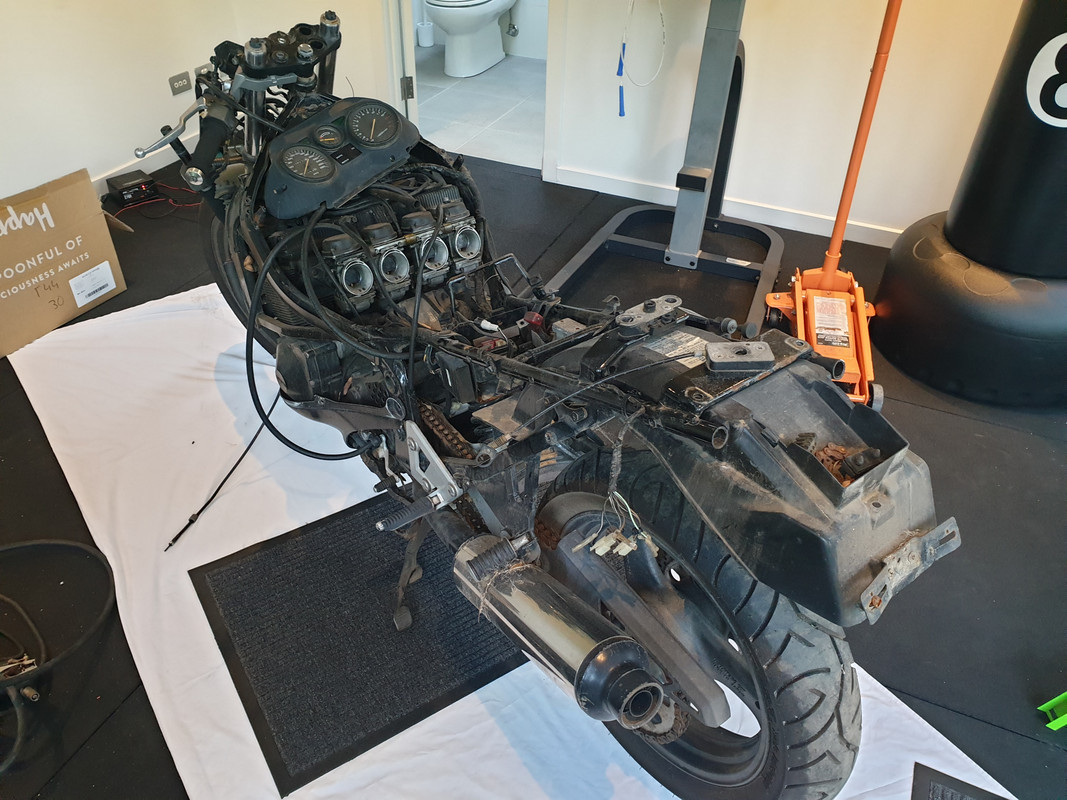 To start off with I tore off pretty much everything not necessary for the bike to run and ran some fuel system cleaner through the carbs.
With some coaxing from 'start ya bastard' 75% of her cylinders fired up.
I then moved house and was able to dive into the project in earnest. Picked up some clip ons for $30 and started cutting into the seat.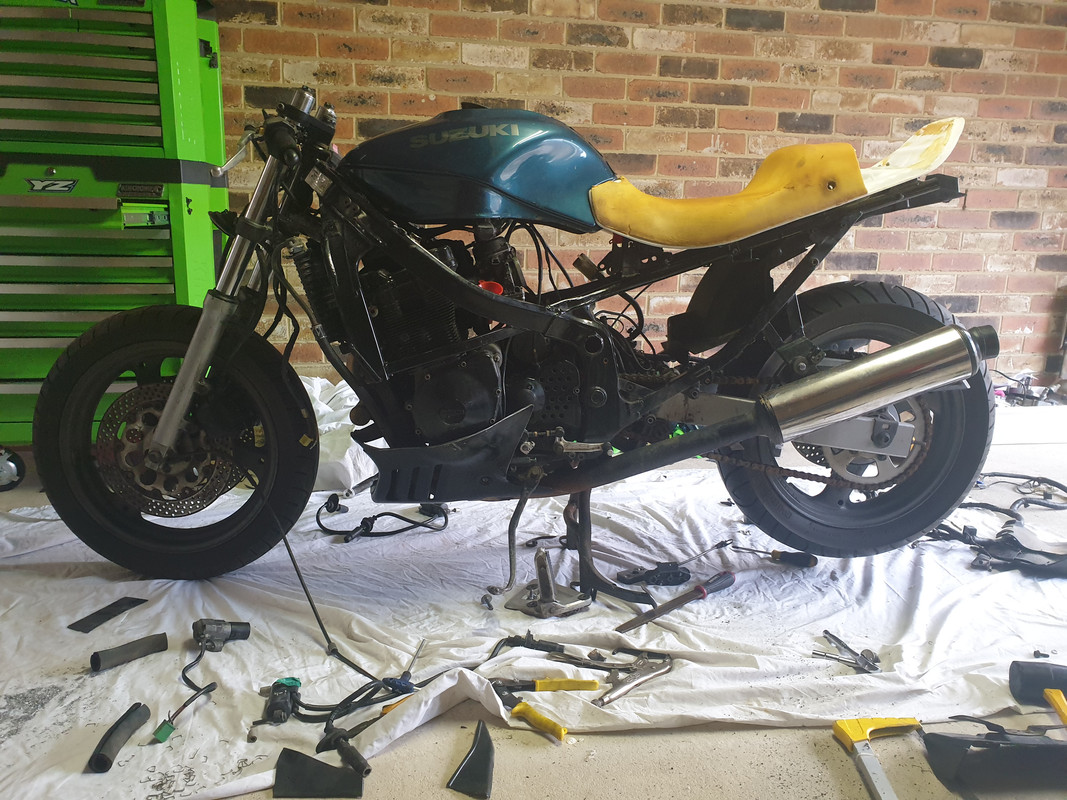 I quickly decided the stock frame was too long, so that got chopped. At the same time I relocated the seat lock so that it ... worked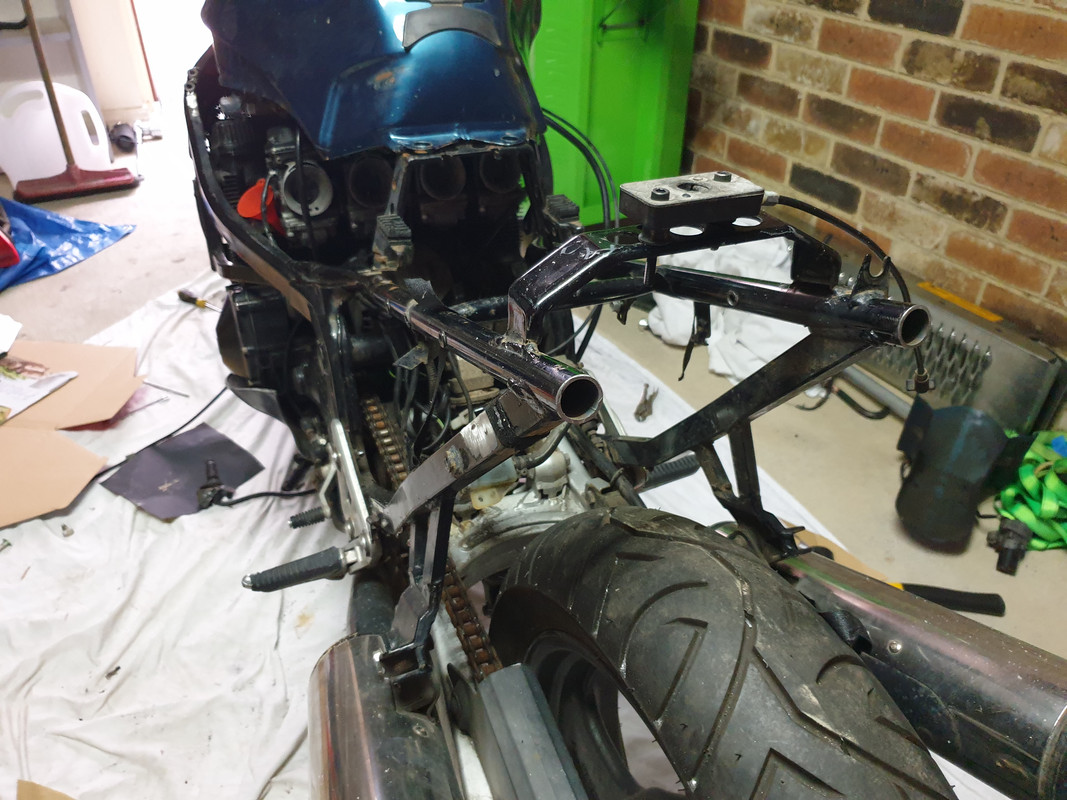 From there I utilised some professional quality CAD to design a new rear cowl/tail light mount.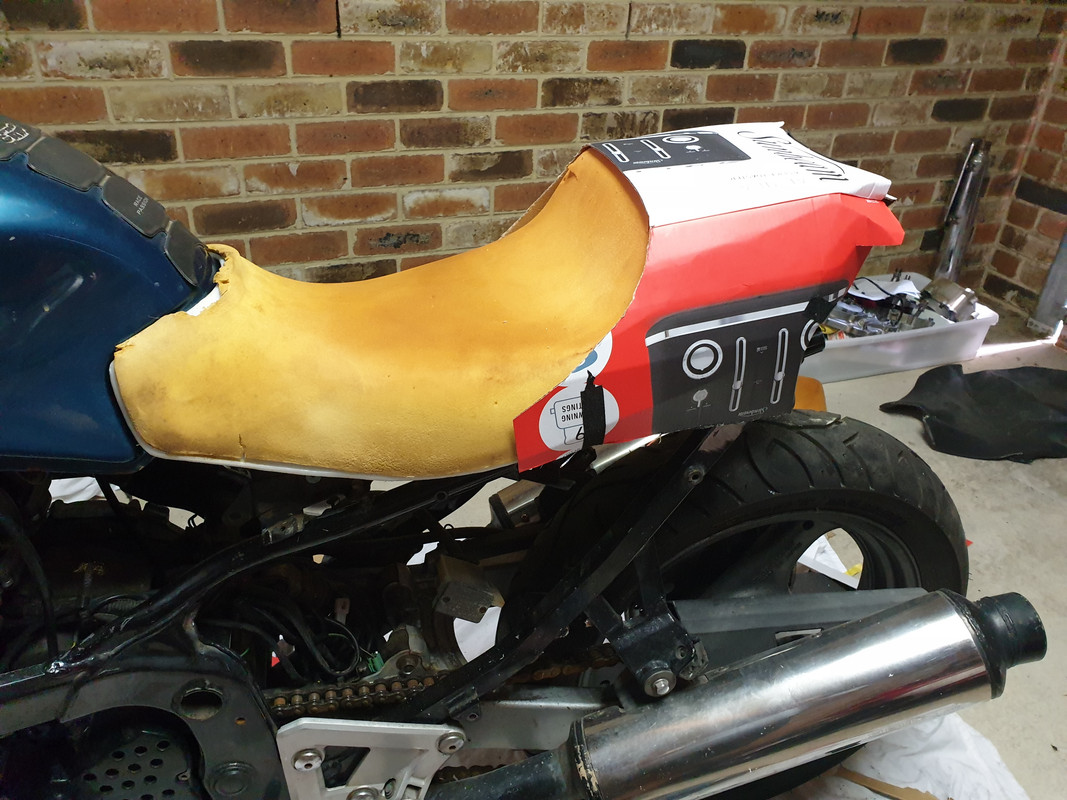 Moving on to the gauges, I was able to cut and weld the stock mount bracket in such a way that the stock gauges don't look like crap (having been removed from the plastic shroud).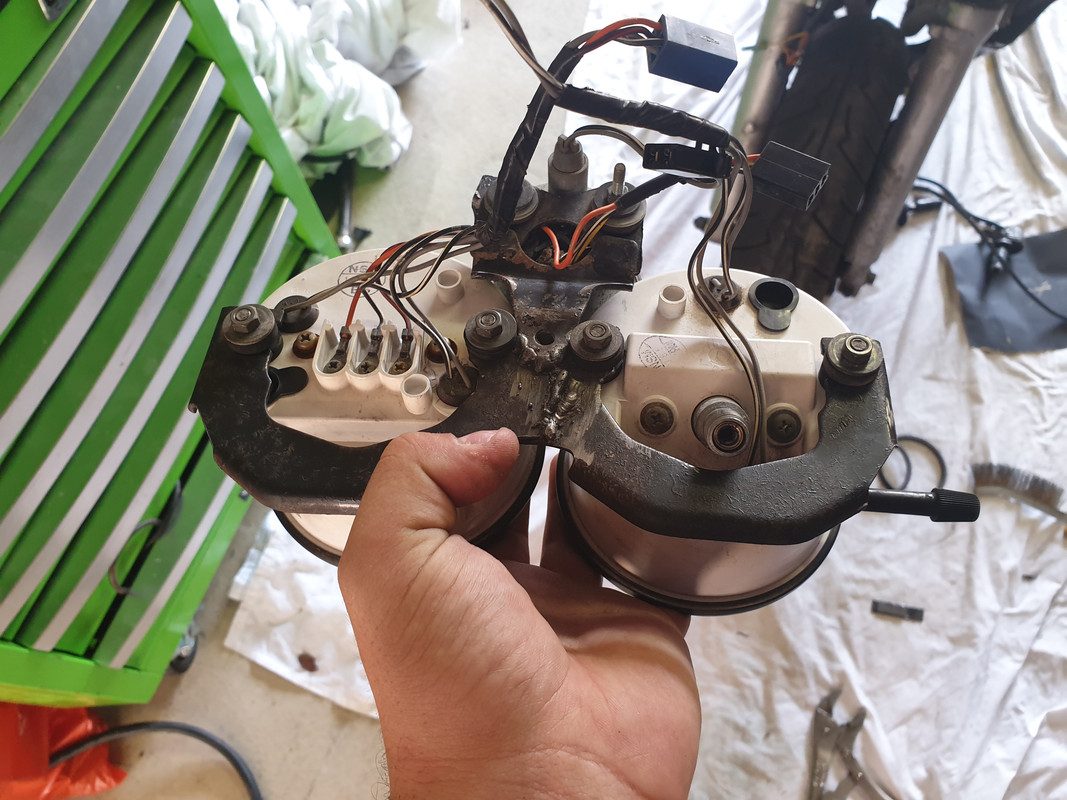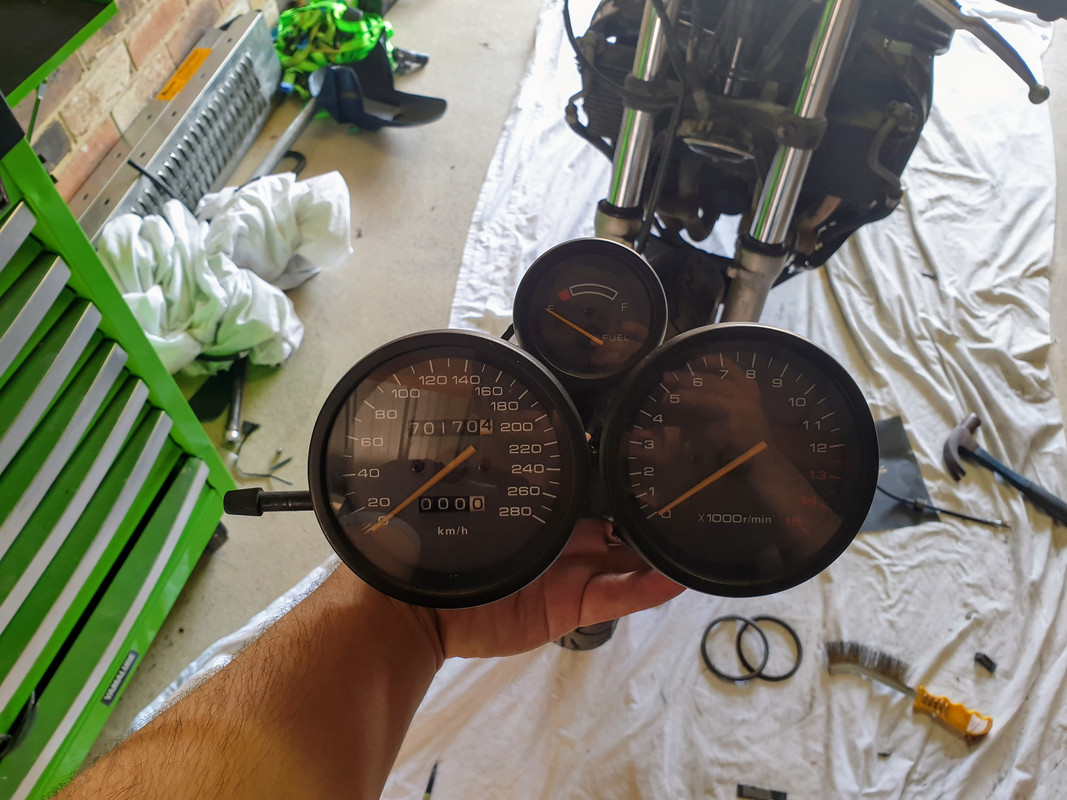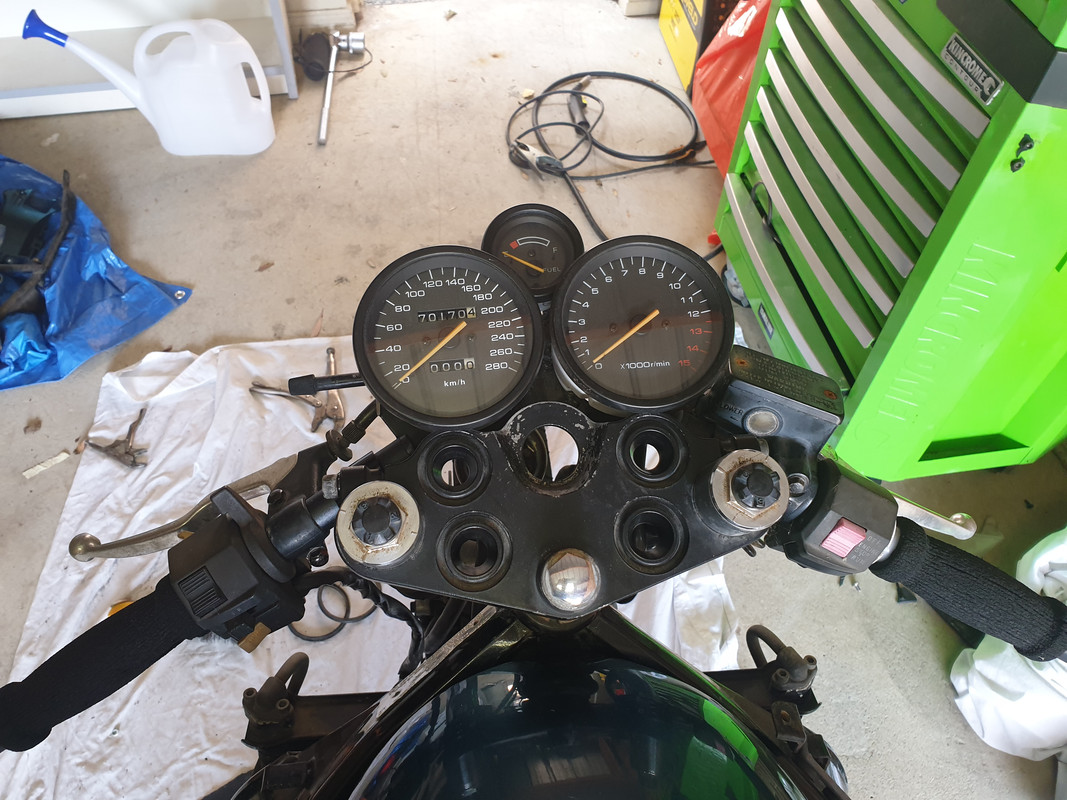 Managed to pick up a VTR250 headlight for $20 and some mounts for $10.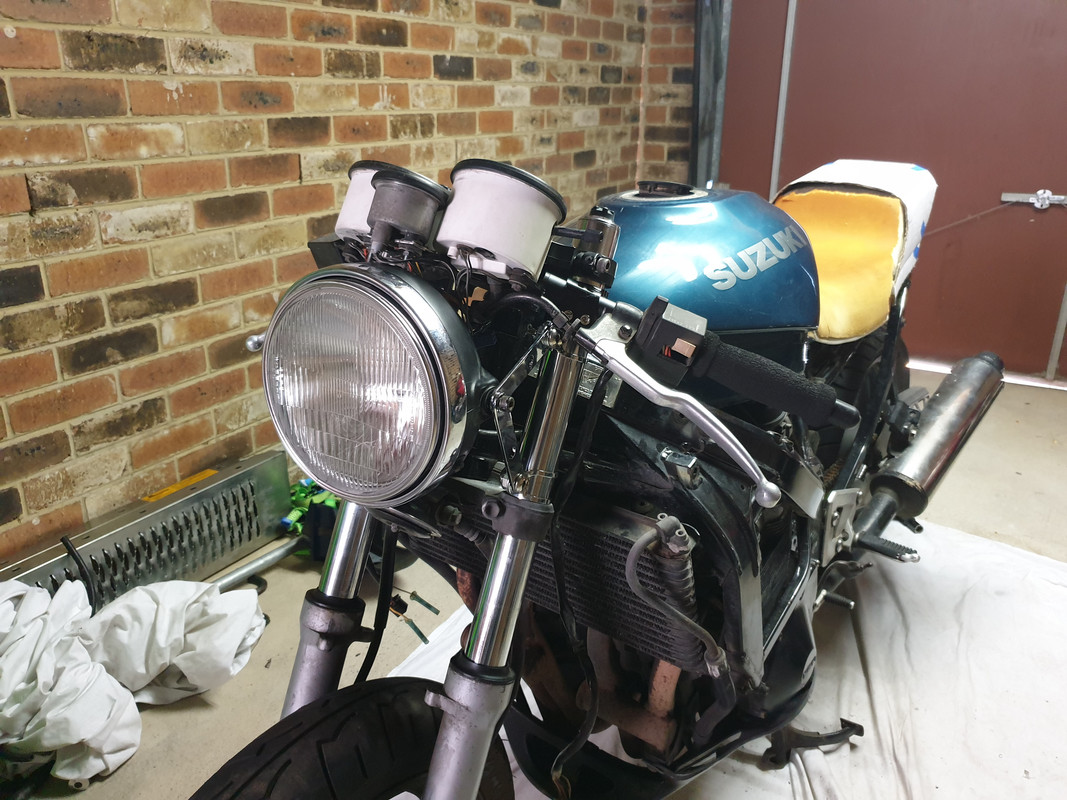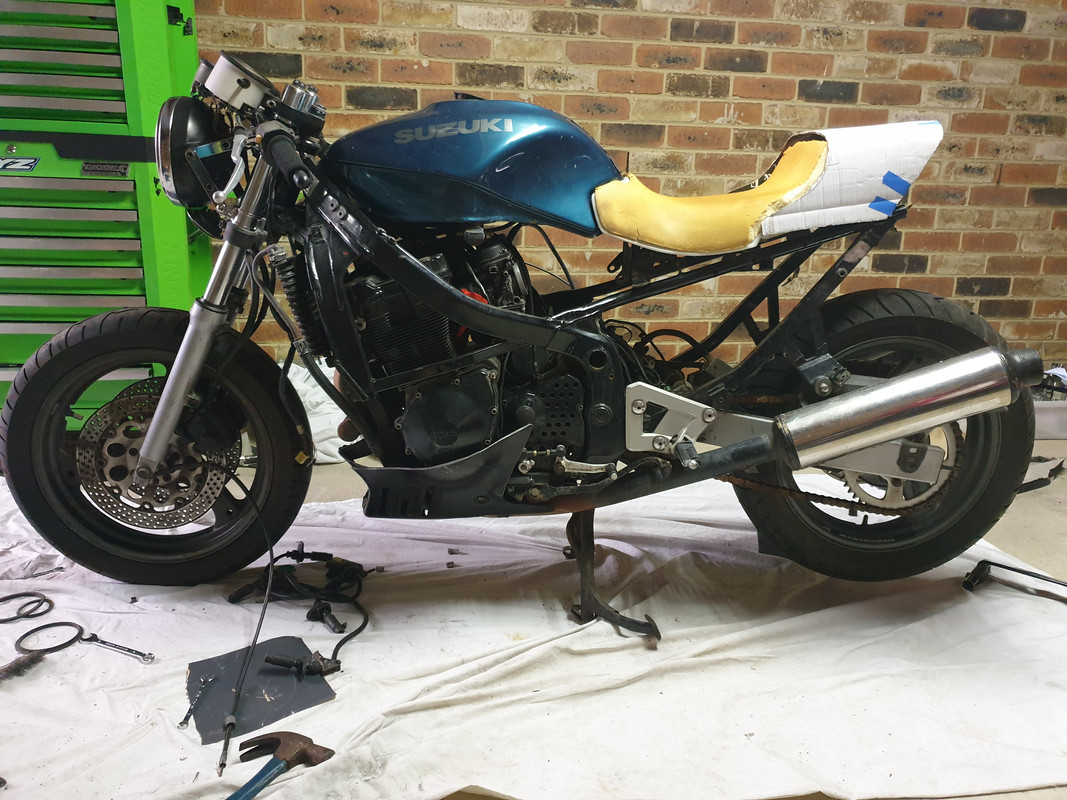 Finally I picked up some 0.9mm steel sheet to make the rear cowl ($20). Around this time I also decided to move the clip ons to above the triple clamp.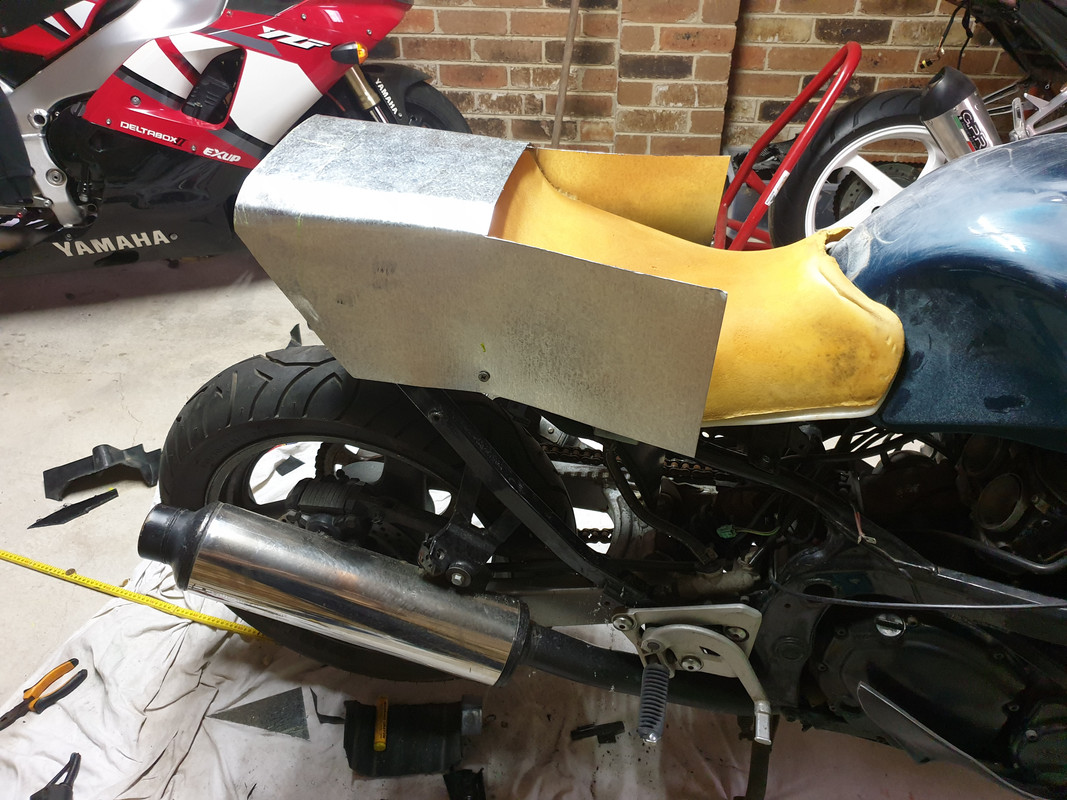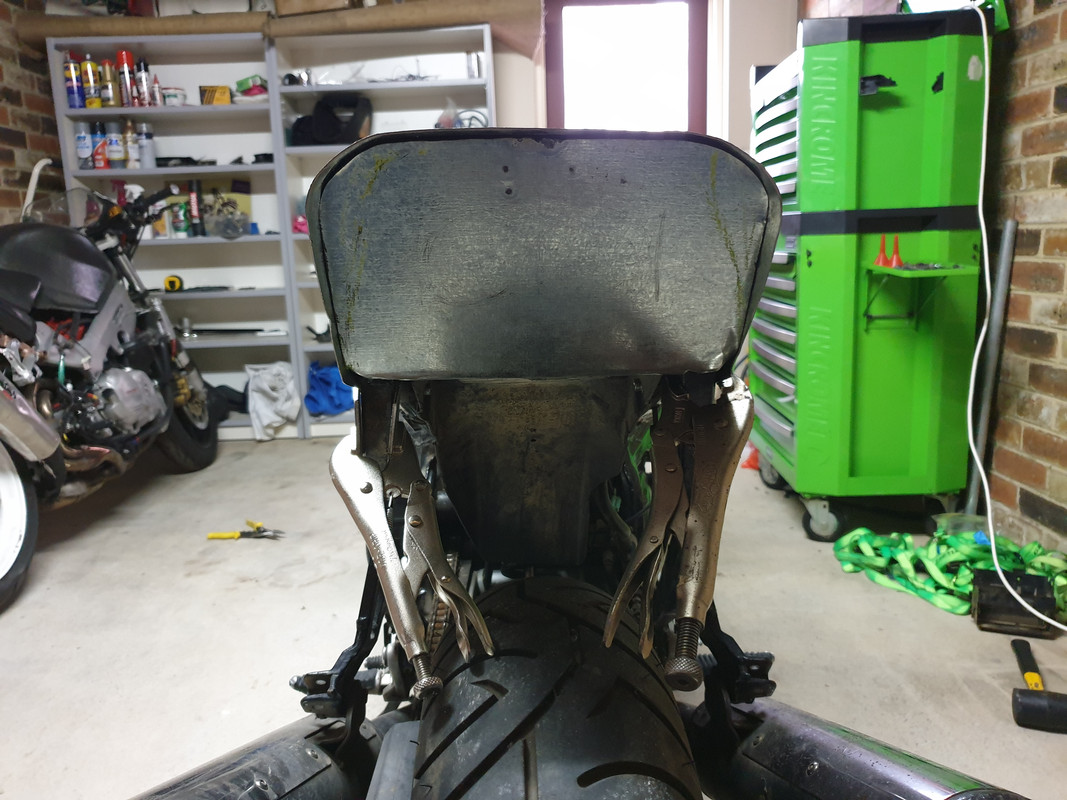 After a lot of encouragement from a hammer, some vice grips, an angle grinder and copious amounts of heat: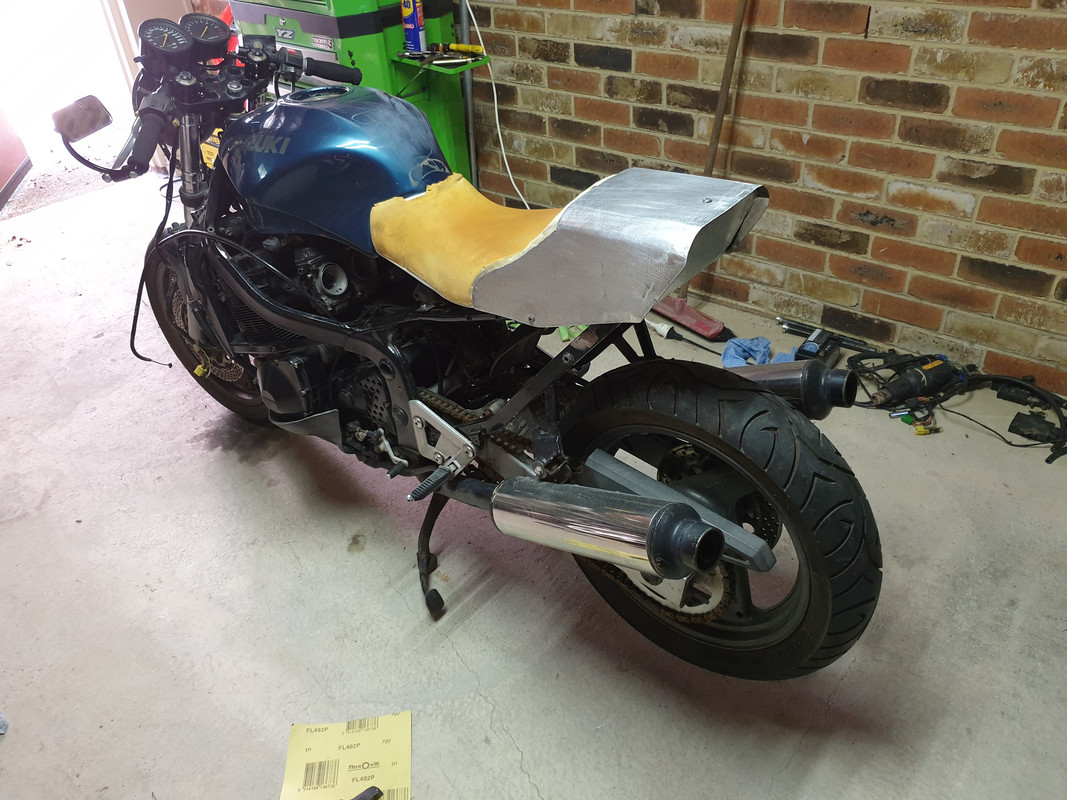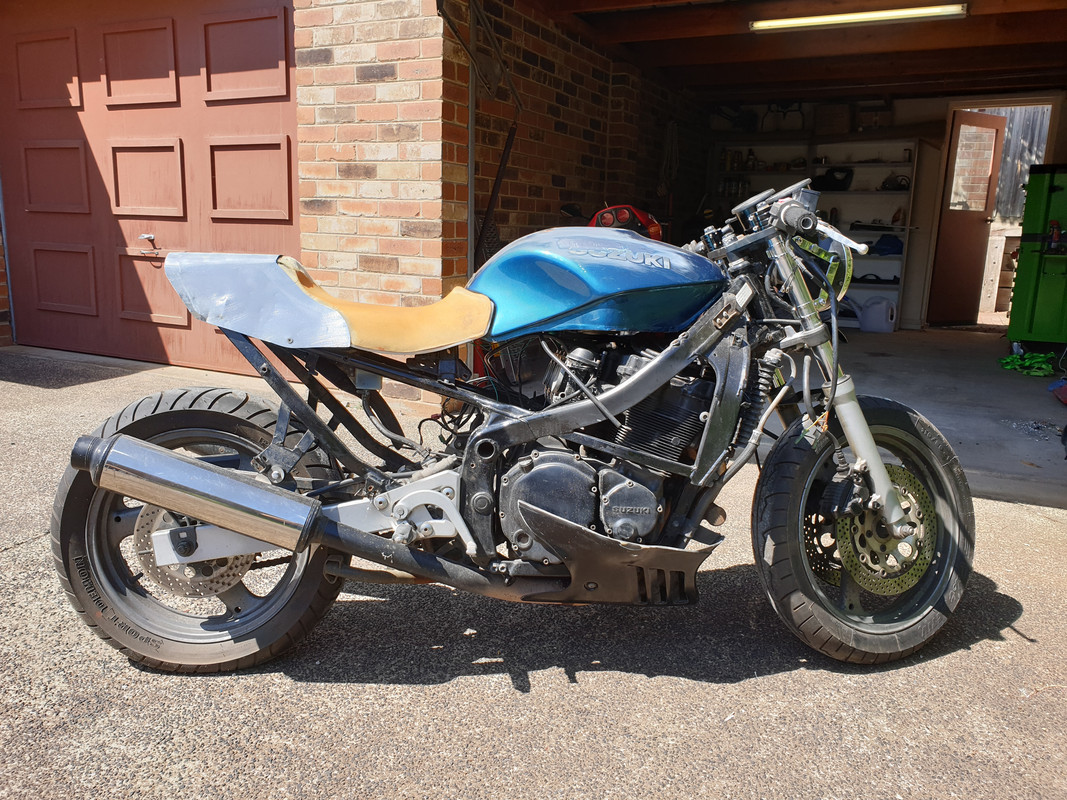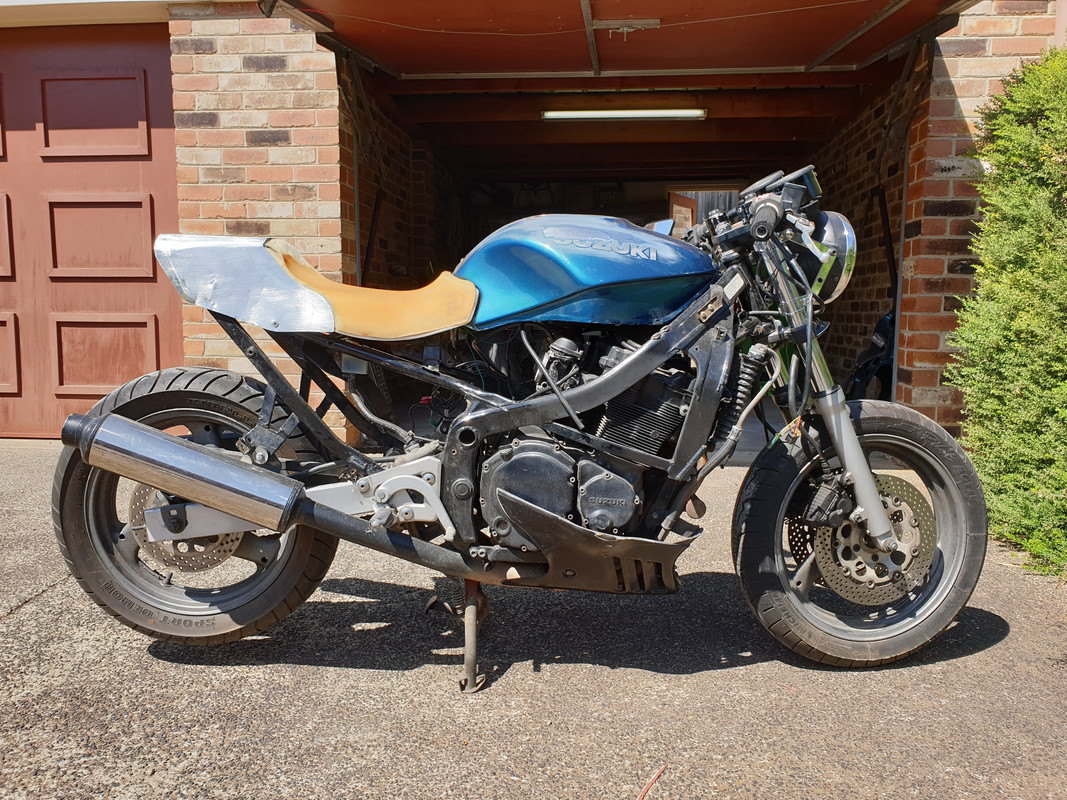 Other things I've done but don't have pics of yet:
Removed a bunch of mount tabs from the frame
Bled the front and rear braking systems
Cut down the front fender
Cut down the undertail tray to suit the shortened subframe
Accidentally ordered one mirror instead of two ($30)
Pretty happy with how the bike is looking so far considering I have a grand total of ~$100 invested. I plan on stripping the paint from the tank and going for a brushed steel look, largely because it's cheap and I hate painting.
As yet I'm undecided what to do for the exhausts, I have no real intention of ever inspecting or registering this bike so maybe I'll just cut the mufflers off and run straight pipes
Finally received the right tool to remove the spark plugs today so with any luck I'll have the bike running healthy in the next few days.