·
ADAM FAN CLUB PRESIDENT
Discussion Starter
·
#1
·
i just bought one of these speedglas lids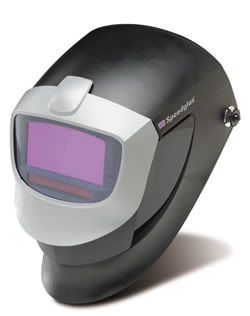 and i am ver impressed so far,they look really cool and perform just as good.
they have all the adjustments on them for,delay.shade,sensitivity and a auto off so you dont kill your battery,it very light weighing in at about 17oz with a lens.
for thsoe that dont know about speedglas lens's they auto darken to your preset shade as soon as you strike an arch,so you can through it normaly untill you strike and arch,then it darkens instant ly with out skipping a beat,and unlike most lid that ive tried this hasnt pissed me off yet due to a messed up delay then i end up flashin myself.
anyone that welds should consider one of these especially if you tig weld:metal:
heres a link to some more info
http://store.cyberweld.com/speedglas9000v.html