Discussion Starter
·
#1
·
LOCAL PICK-UP ONLY
(Lombard, IL 60148)
I have a complete single sided swing arm assembly from a 1991 VFR750 - $500 FIRM
-swing arm
-hub
-brakes
-shock
I also have the rim, but it's bent a little. A local rim shop said it'll be $40-80 to fix it.
I can throw it in for an extra $50
I also have the engine as well - $200
it cranks, but I don't have a gas tank or a radiator to actually see if it's running.
will include all the electrical, as well as carburators and the air filter box.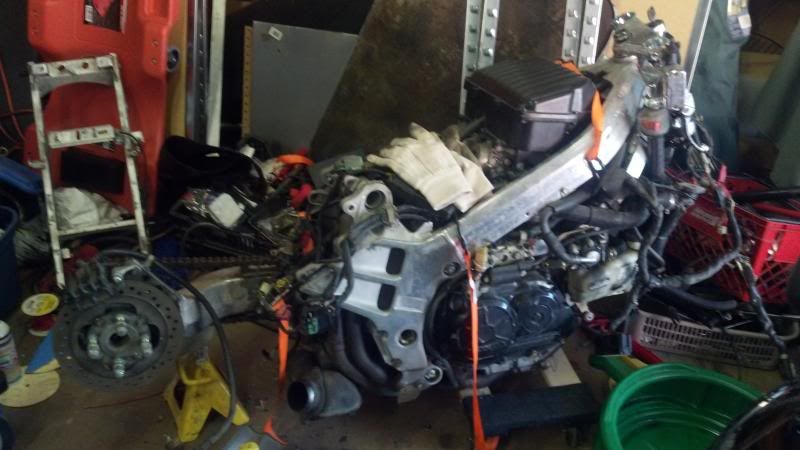 I have a few other random parts as well
05 CBR600rr complete swing arm and rim - $180
06 EX500 swing arm - $50
06 EX250 front rim - $50
06 EX250 rear rim - $50
82 XJ750 front rim - $50
82 XJ650 front fender - $20
98 EX500 gas tank - $60
06 EX500 seat in mint condition - $60
91 VFR750 ignition, and gas cap with keys - $40
91 VFR750 original clip ons - $40
It's best to text me at (630) 306-1248