Discussion Starter
·
#1
·
Hello everyone .. not sure where I should have posted this thread ... If I placed it in the wrong section sorry in advance ..
Well here is the story .. Last weekend... I took my bike to make a quick run to the store. .. To avoid the heavy traffic on the Highway, I took the back roads home.... well there is a very steep hill with a light and train tracks at the bottom... I wasn't worried because I have taken the road before .. but this time something happened that was not good .. Now I know this was 100 percent all my fault for not squeezing the tank more with my legs... But as I was coming to the bottom of the hill, I applied the front brakes .. and shifted to much weight on to my hand.. Adding more force in pressing the braked lever down, then pulling the lever in ... Then I hear a pop .. and the lever snaps ... .. well I applied the rear brake and slowed down enuff .. to put my foot down and stop at the bottom of the hill .. but I ended up tipping the bike over after making a complete stop .. my mirror broke off (handle bar end ) but the was the only damaged done to the bike..
Just wanted to know if this has happened to anyone else ?
here are some pics of the lever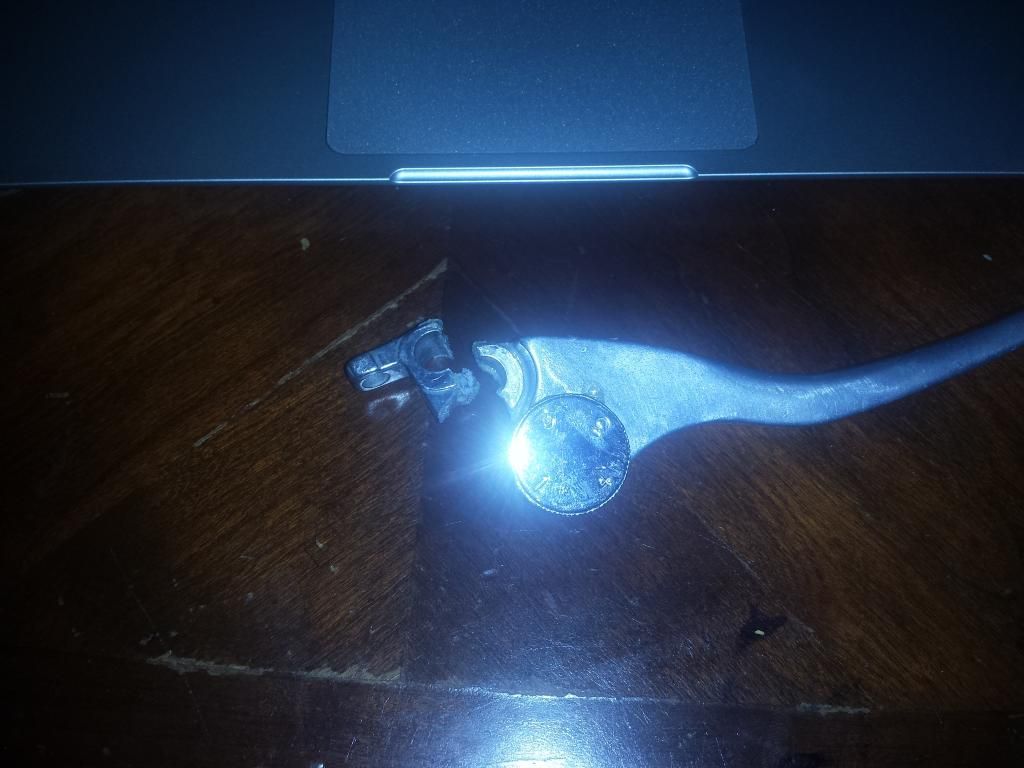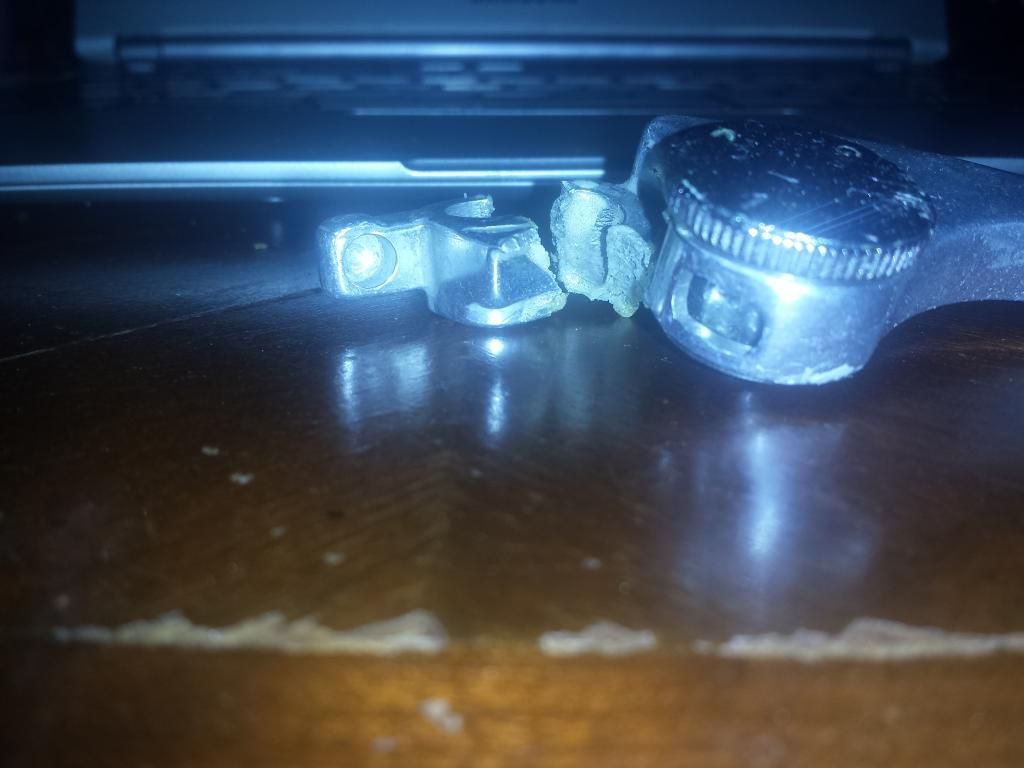 and here is a vid of me riding the morning it happend..
http://youtu.be/KcbBrtwzOlc