·
is lurking in the shadows
Discussion Starter
·
#1
·
Alrighty, I've decided to make this an "official" rebuild.
I picked up this bike a little over a year ago from a friend as a second bike (didn't want to stunt my main bike, also a F4i, but I've since sold it and made this one my main bike). It was a wrecked track bike that my buddy had began to setup to stunt before getting in some financial problems, making it a perfect candidate for me. It didn't have a tail section, but I had a spare laying around so I threw it on and came up with this: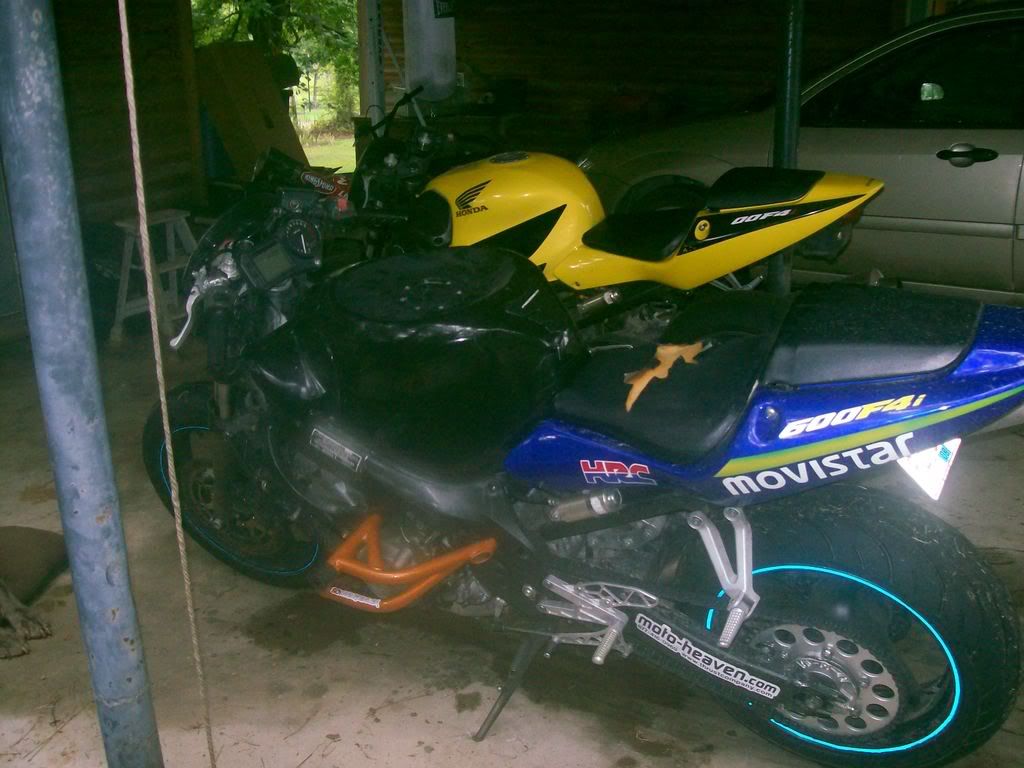 Dented high mount midpipe (extra backpressure for added low end lol)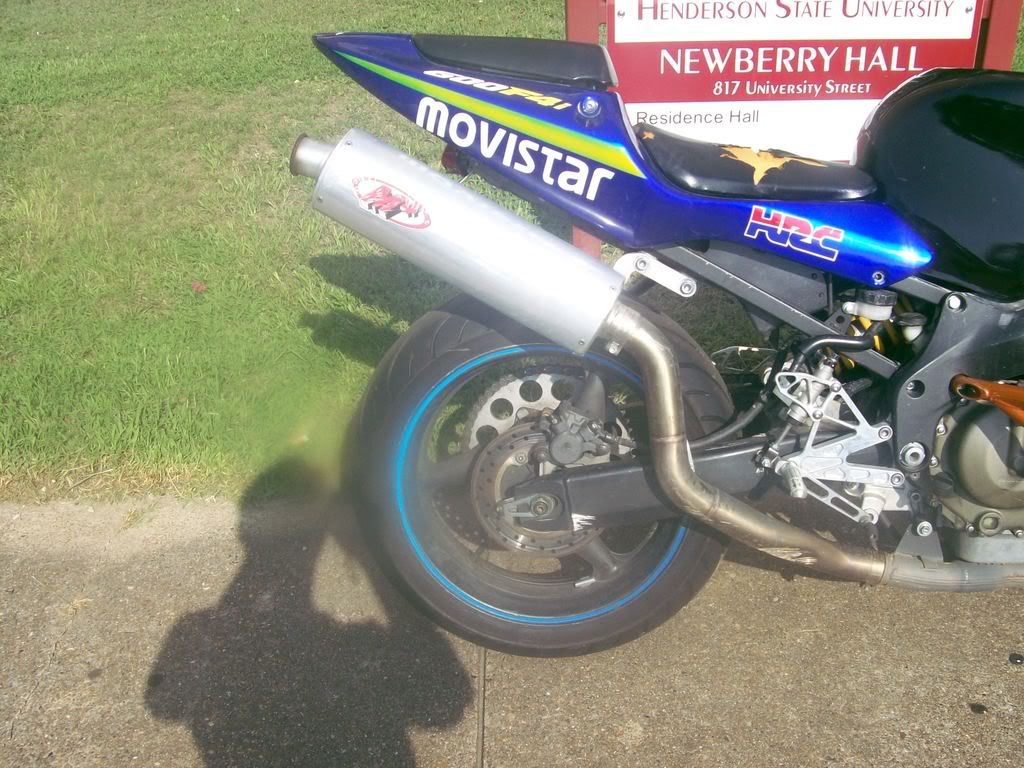 Well, I grabbed a front fender, a new midpipe, and OMR subcage, tailsaver, new (better dented) tank, clip-ons (running them flipped and pushed out), a radial GSXR master for the front, MSR Ez pull clutch, new front rim (the one on it was bent and had a nice hop/slow leak), new front seat (and an extra rear to cut a hole in), and a few others bits and peices. After a fresh coat of rattle can special here's how she sat:
(notice how much the PC faded on the cage. Weak shit)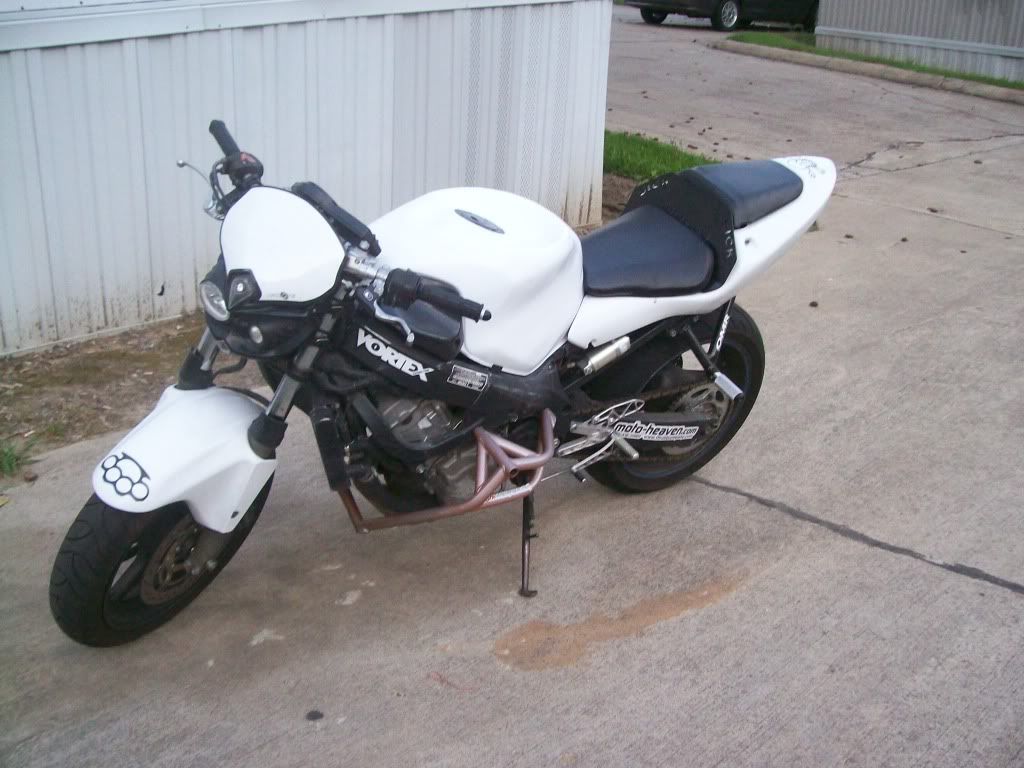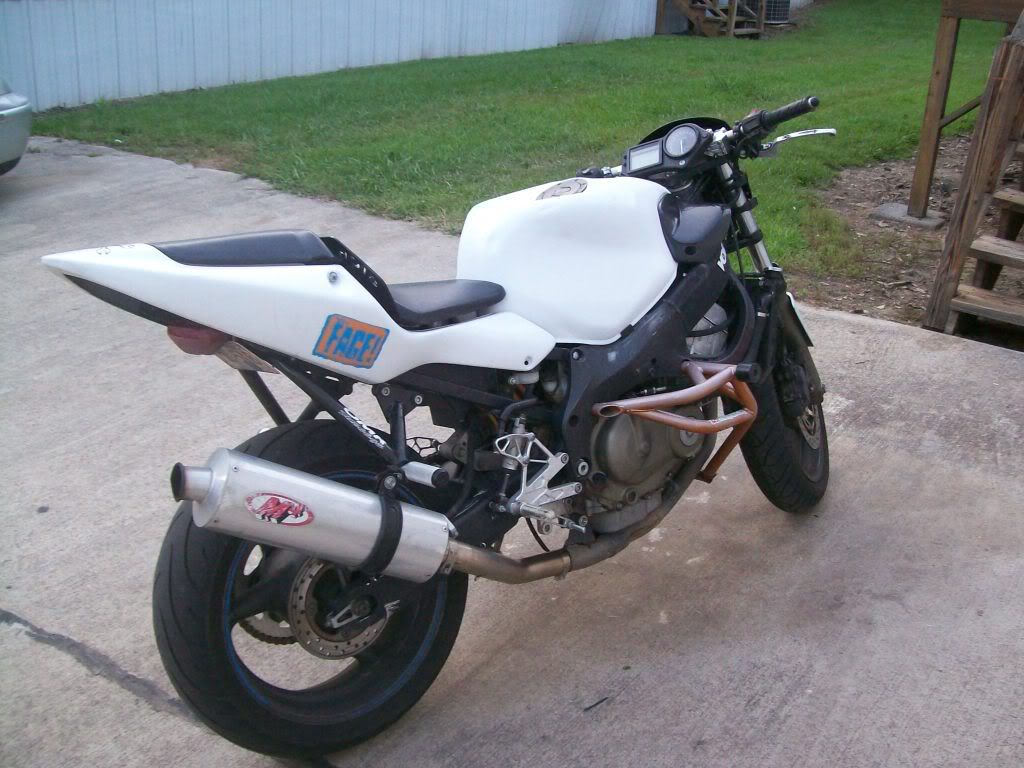 Well, that lasted a little while. I had some fun. I made some wheelies and some stoppies (still a squid, but having fun)
Repping the Skully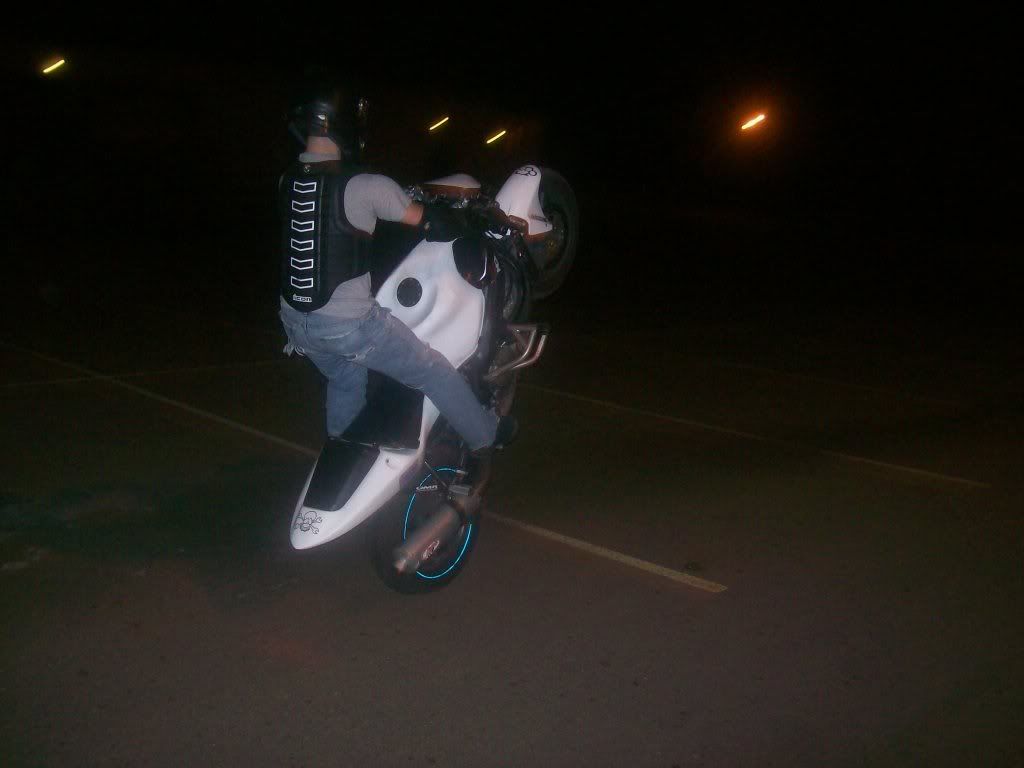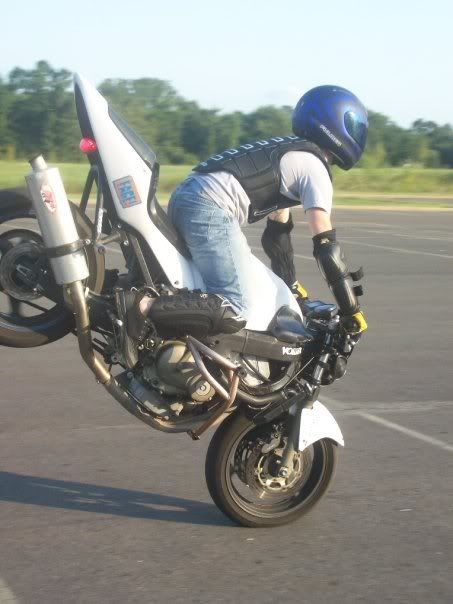 But last week I had a little spill....into a phone pole....and ended up with this: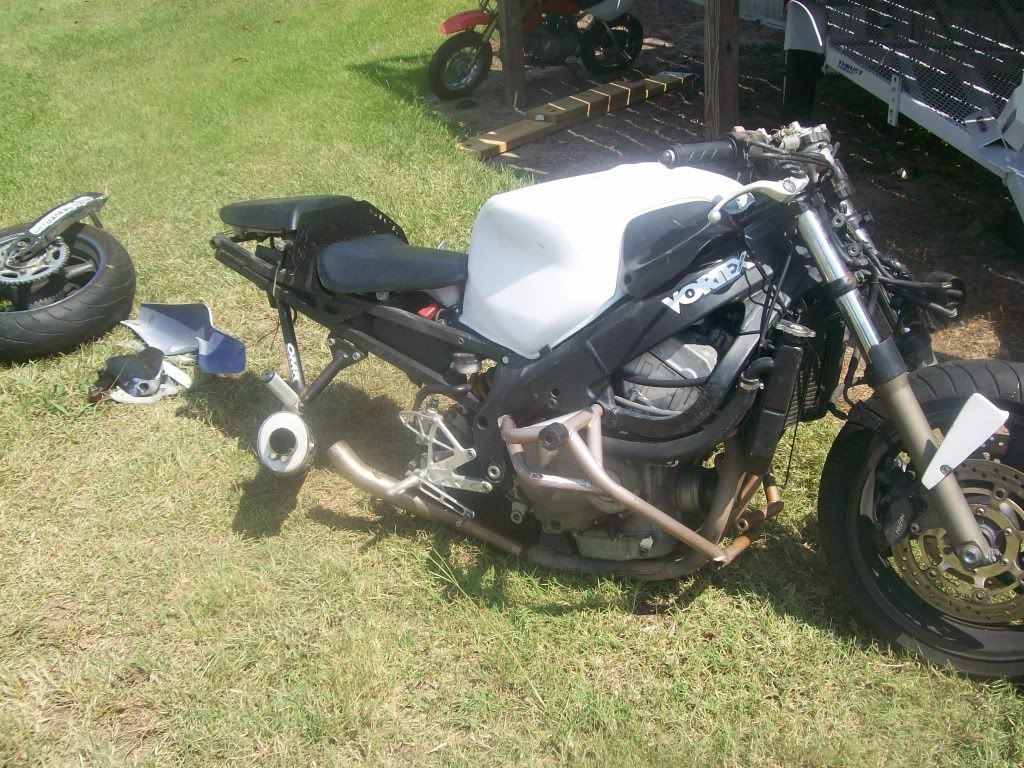 So, now it's time for a REBUILD!!!!
Game plan:
-
Replace the obvious
(swingarm, rear rim, tail section, front fender, etc.)
-
Rattle Can the cage/frame/swinger gloss black
-
Rattle Can the tank/tail/fender/headlight charcoal
-
Rattle can the wheels goldish
(and maybe a few other detail parts)
-
Mount my SI Round Bar
(it's been sitting under my bed for a while, just never mounted it)
-
Setup handbrake
(Full Throttle Dual Quad Caliper w/ 1000rr Radial master)
-
Potential fork swap
(if mine are fucked). Options I'm considering: 929/954 (slightly shorter than stock), RC51 (same length, pricey), R1 (less demand meaning better $$ range, but would need more parts which could offset initial savings, same length as stock), plus a few more, but those are the main ones.
-MIGHT try to rework my tank dent to bring it a little further back, but that's doubtful.
That's all I can think of for now, but I'm sure I'm forgetting something. I'll try to keep this thread up to date, but I need you guys to help push me to finish this and not cut corners, so if I don't post in here much, stay on my ass. lol
:rock: