Discussion Starter
·
#1
·
I've been working on converting my 06 650r to a streetfighter for awhile now. I started with just planning on taking the fairings off and putting a z1000 fairing and windscreen on but has gone a bit further than that. I'll throw up what photos I have so far.
One of the first things I did was swap out a 2012 650r swing arm.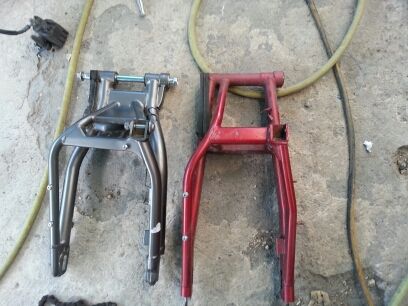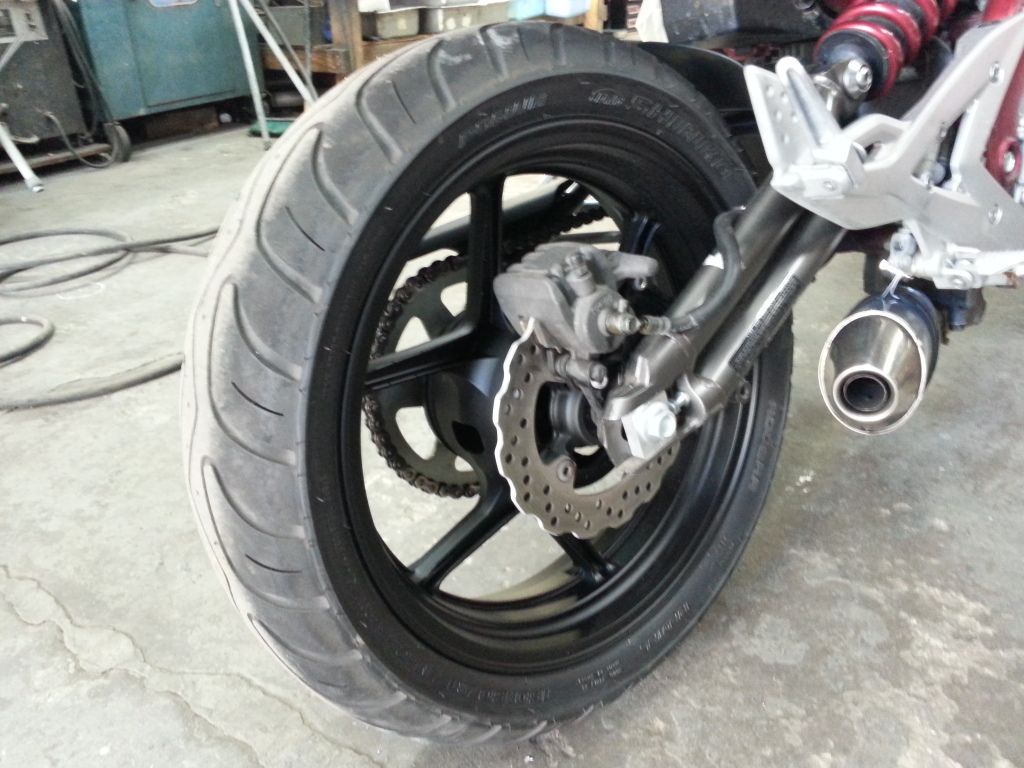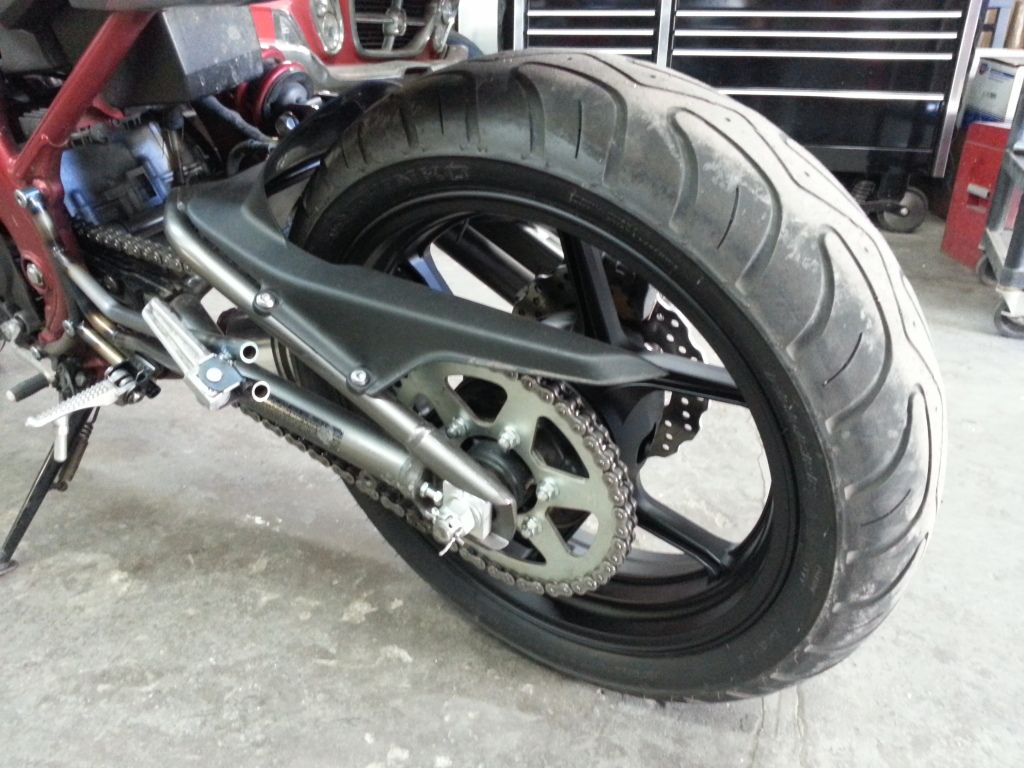 I sawed off the ignition switch from the top triple and mounted it in the open triangle shaped spot up by the neck. Please don't mind the paint at the moment as I am planning on stripping it down once I think i have everything the way I want it and painting everything.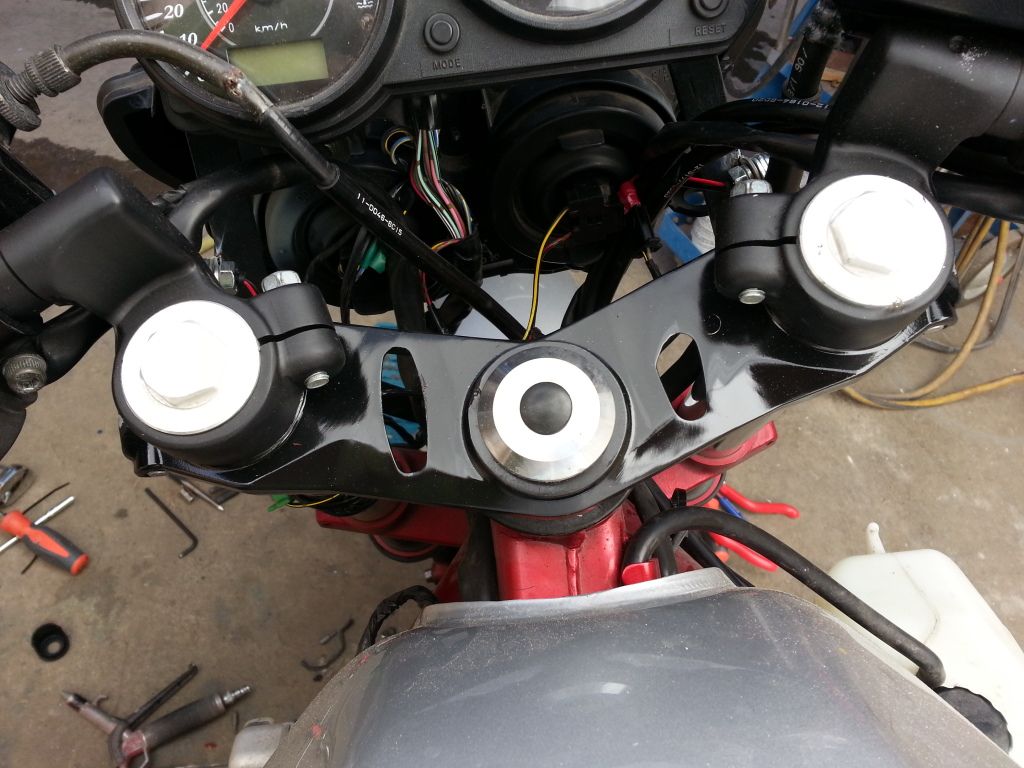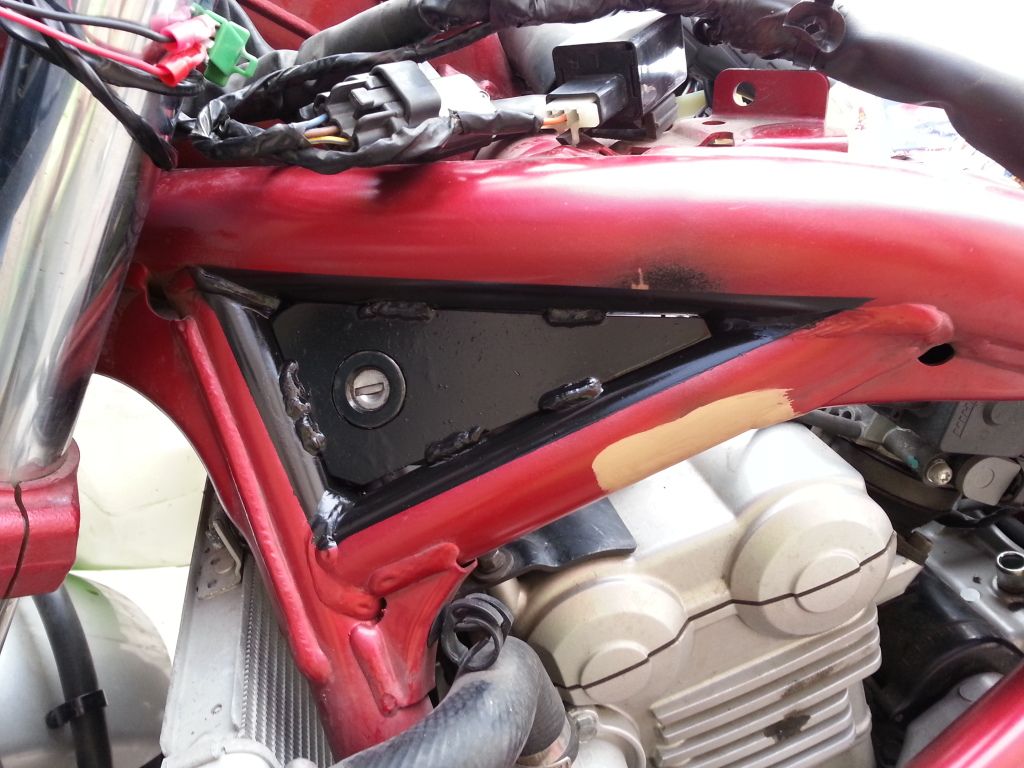 I bought a cheapo exhaust off ebay and shortened it about 4 inches as well. So this is my exhaust for the time being.
Here's the stock headlight with an 03 Z1000 fairing. Fits right up.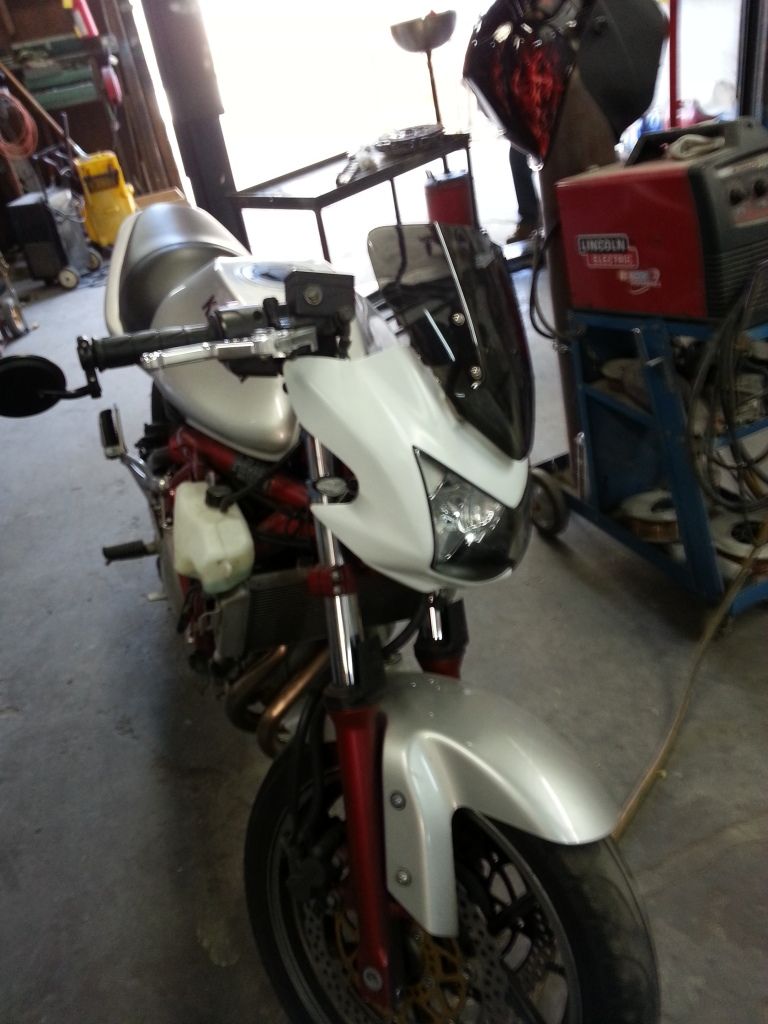 Not sure if I'll leave the gauges like this or not. But they work for now.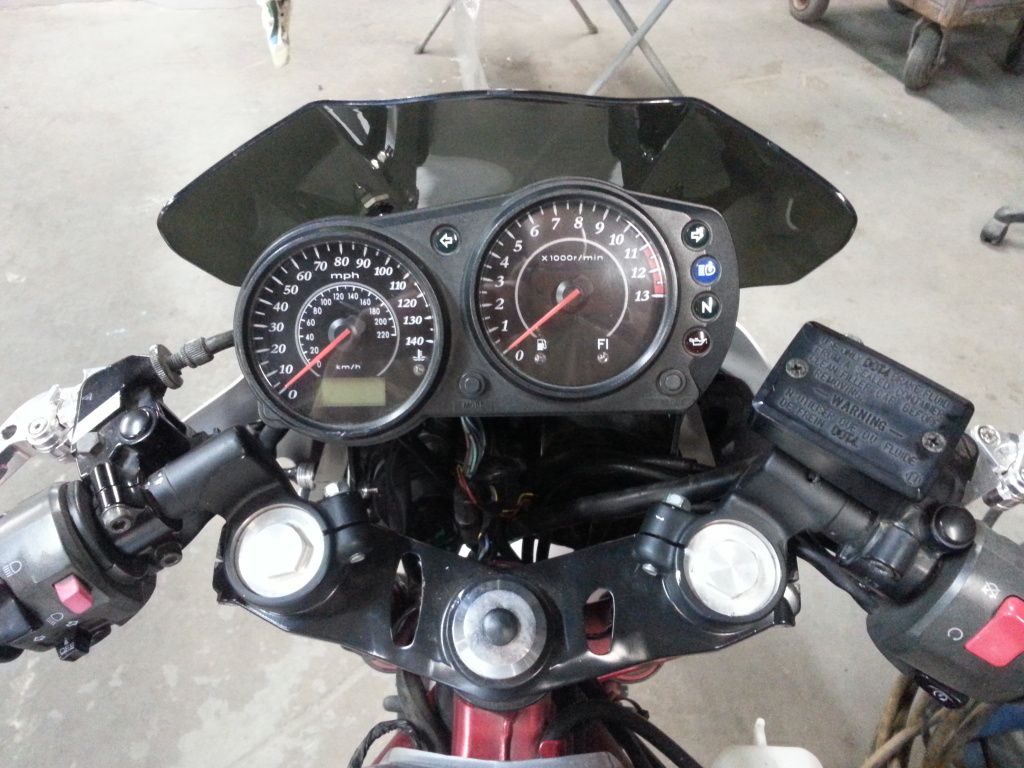 I also picked up a set of arata rearsets as well.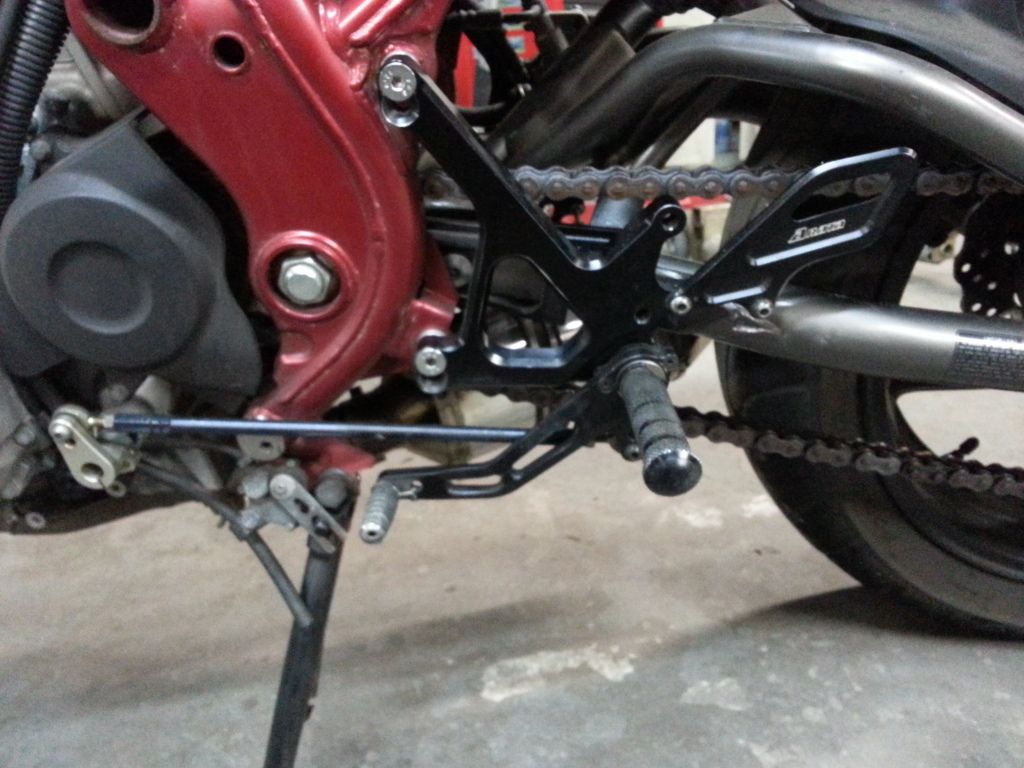 And then I chopped the factory tail section off.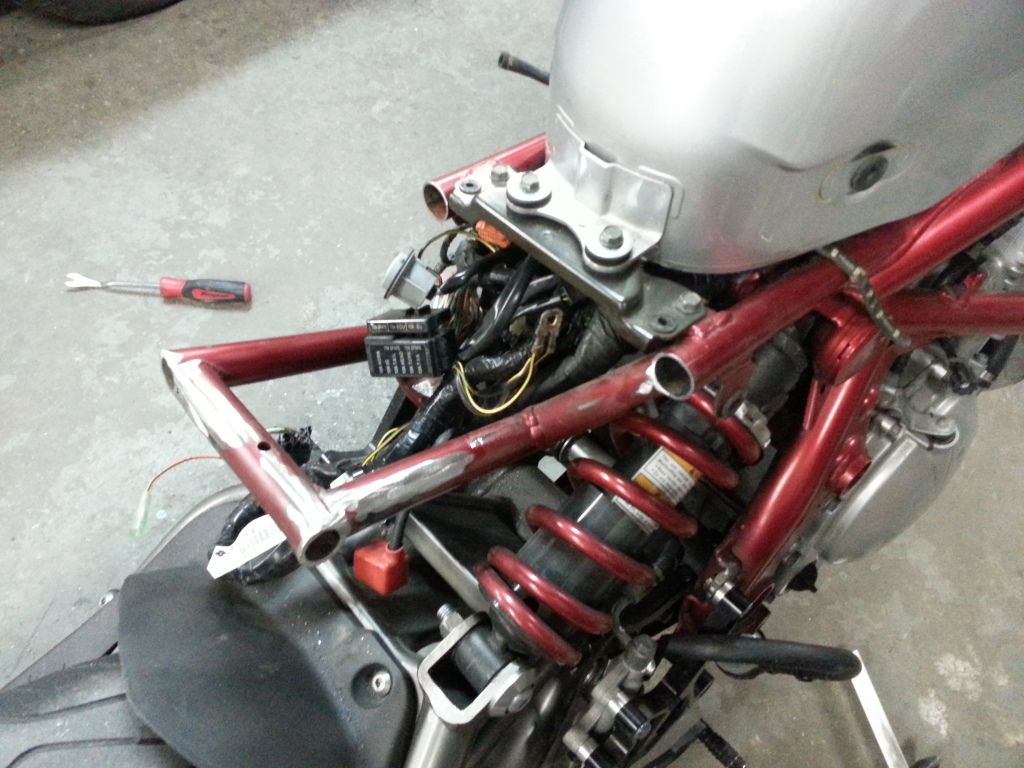 And replaced it with this.
This is about where I'm at right now. Got the subframe pretty much fitted and all welded up. I made it removeable because of the offset tail section of the original. I don't think I would have been able to put the battery in if I had welded it in solid.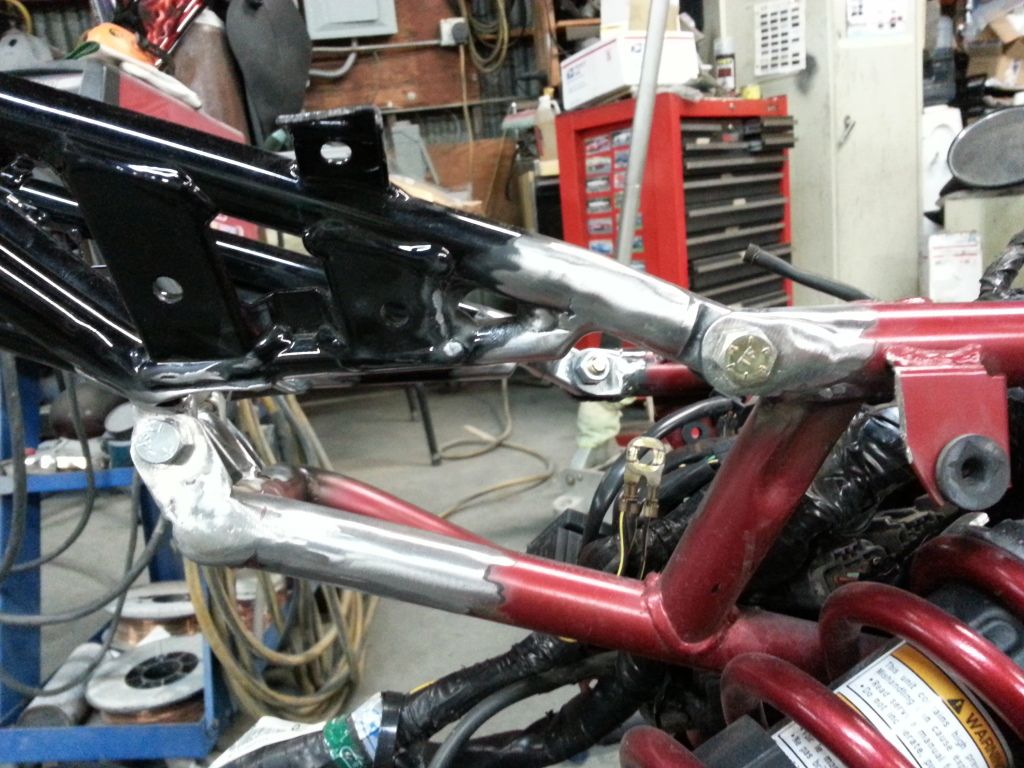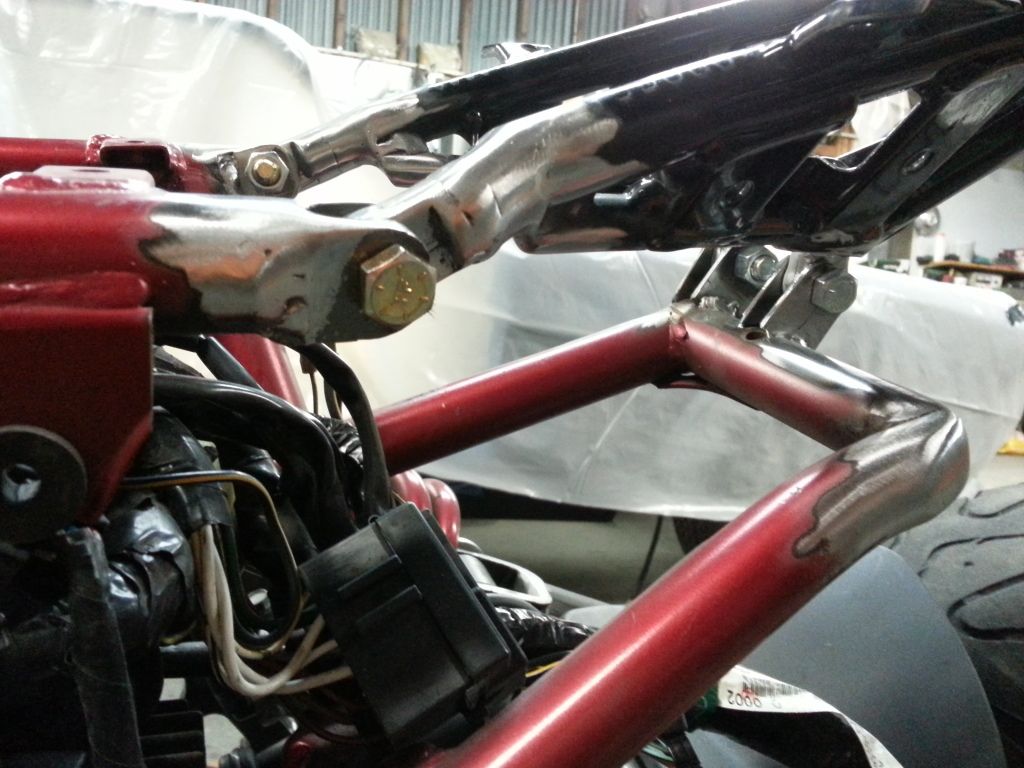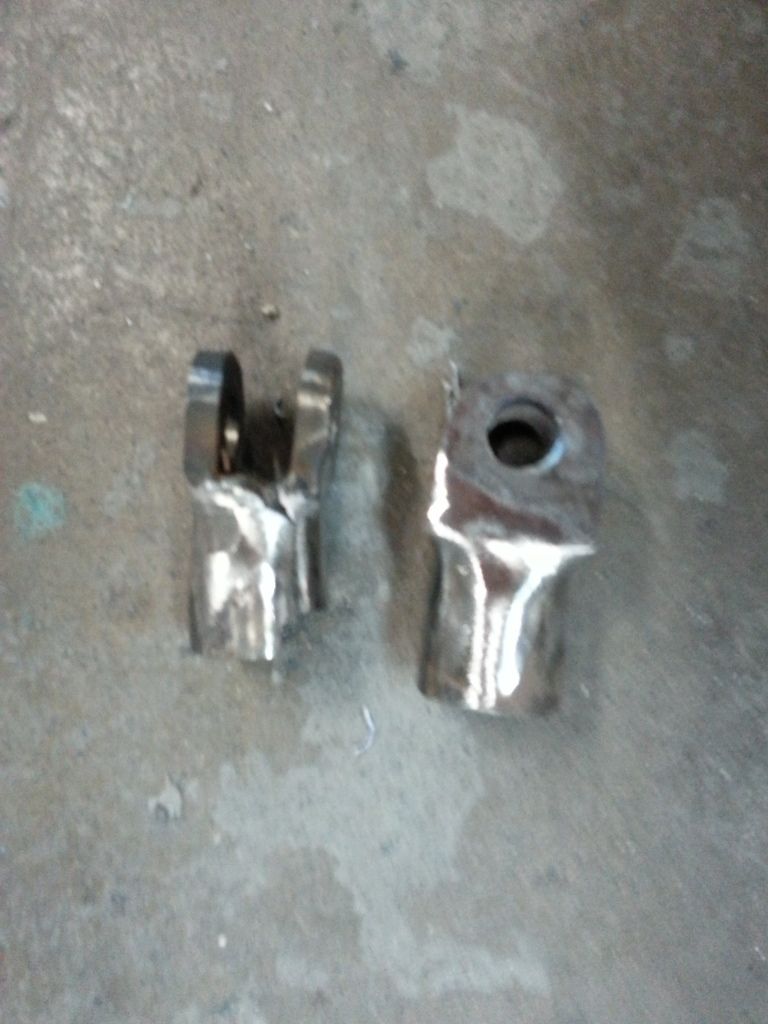 Here's a couple pictures of the tail. I added some led lights inside so when my brake and blinkers come on the vents in the back of the tail section light up as well.The yellow isn't nearly as bright as the brake though.