Discussion Starter
·
#21
·
Managed to find a tail that's close to the one on the Twisted Synergy bike (the blue and white one I showed pics of a few posts ago.)
I remembered the early Kz750 twins had a similar shaped tail. So I PM'd Rabies and picked up his old tail piece for a great deal.
Here it is just laying on the original subframe with the seat on.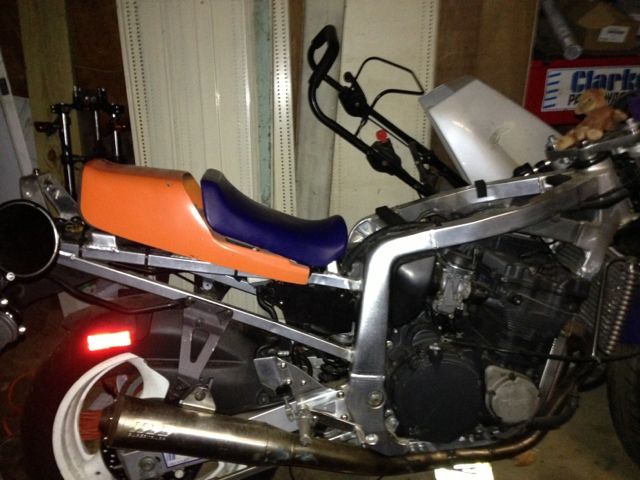 And one from the back minus the seat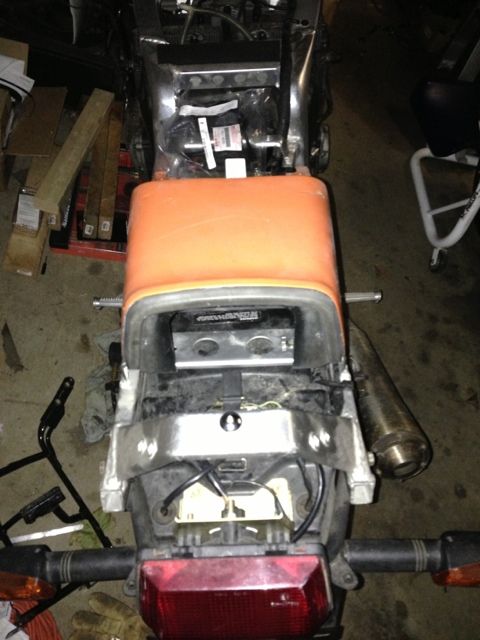 It's wide enough at the front but narrows toward the back. Looks like I'll need to widen it less than an inch and cut part of it to fit the angle of the rear of the sear better.
Later, Doug
Sent from my iPhone using Motorcycle.com Free App