Discussion Starter
·
#1
·
So I ordered this inline temp gauge thinking it would be a nice looking way to keep an eye on the temp of my motor while keeping my triple clean of extra clutter.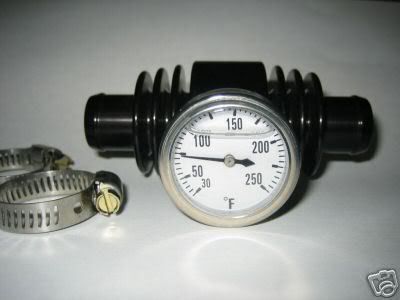 It is for 3/4" tube ( which I thought my radiator tube was) and my radiator tube is 1". I was thinking that I could probably buy some 3/4" tube and put it on the gauge and then slide that inside the 1" tube and clamp it down with the hose clamps. So here are my 2 questions
1. Do you think that this will work and seal the line?
2. Will running the fluid through the 3/4" slow down the coolant enough to cause any negative effects on the motor? (basically do you think this could hurt my motor any?)
I just put a new (to me) motor in and don't want to do anything that might damage it but I would love to be able to use this temp gauge. Thanks in advance.
dj