Discussion Starter
·
#1
·
Well, I've had a lot of fun watching your guys' project bikes unfold, so I thought I'd post mine up. It's going to be a fairly slow build as I'm going to be taking all winter to finish it. It started as a 1984 Honda Sabre VF700S that I picked up about a year and a half ago for $1300 in great running condition. This is my first and only cycle and the thing is great.
Here's how it looked when I bought it.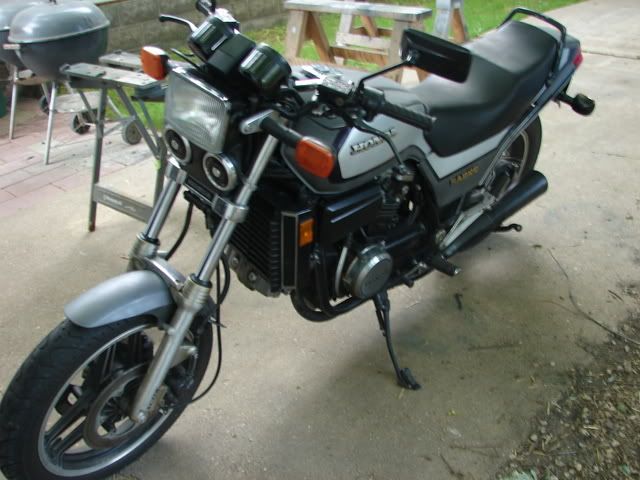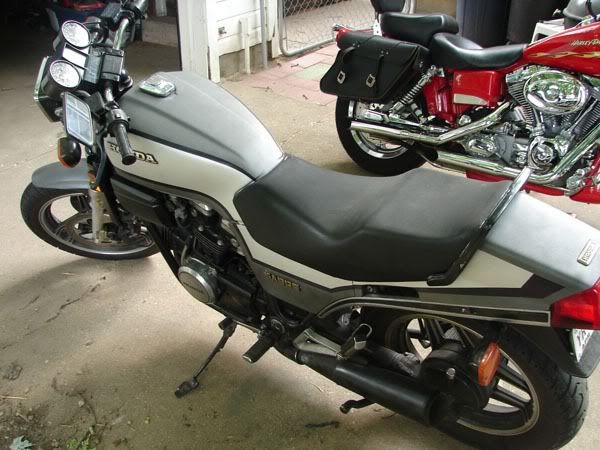 I did a little bit to it over last winter, but not much. I have a big list of plans for it this winter. By the way, the flash on the camera makes everything look in much worse condition than they actually are.
Here's how it sits right now.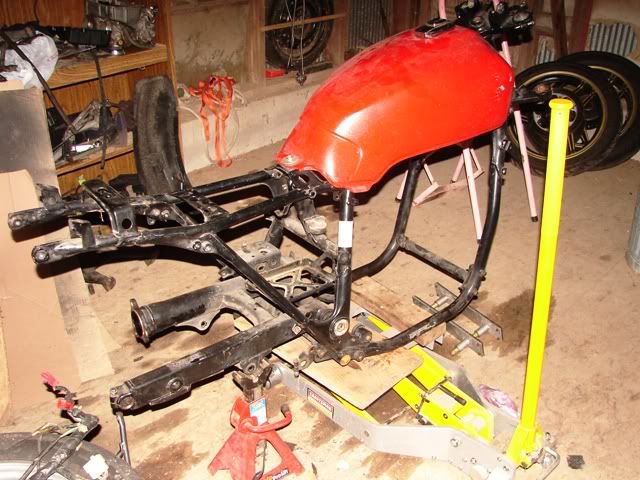 You can kind of see the first rough mock up for my new gauge mount in the pictures, I'm using the same idea that BuellCafe used and mounted twin round gauges on the side of the tank. I'm planning on using my stock gauges for this.
Here's a view from the top of how the rough mock up looks right now.
One of the things that I did over last winter was to repaint the wheels. I'm planning on keeping them the same for this winter. It is the stock style that the wheels were painted in, but I painted the machines edges gold to go with the color theme of the bike.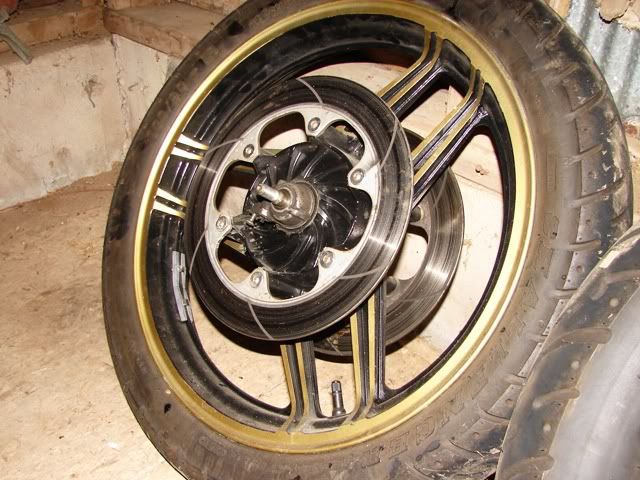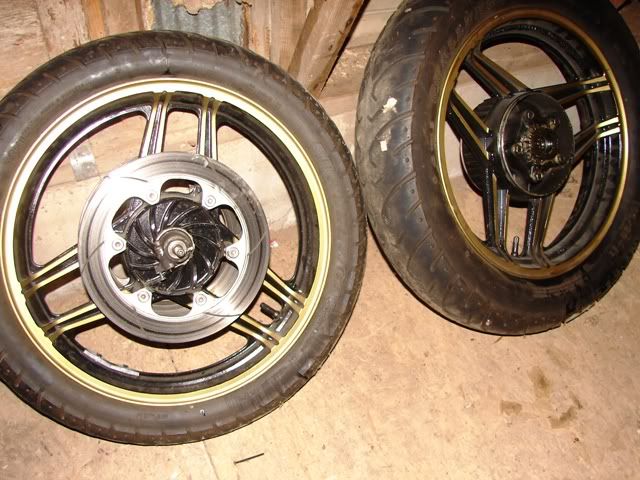 Next comes the engine. The transmission died from my stock 700cc engine that was in it, 5th and 6th gears were worn down a lot and the shift fork for 1st and 2nd was worn and warped. So, instead of buying a new transmission for it, a buddy of mine happened to have a spare engine with a excellent condition transmission in it that I bought off him for less than I could buy a transmissoin for. It is the engine out of a 83, which is when they still had the 750cc engines in them, so I'm going to be putting the larger engine in there.
Here's the engine waiting a good degreasing with S100 and possibly a paint job if needed.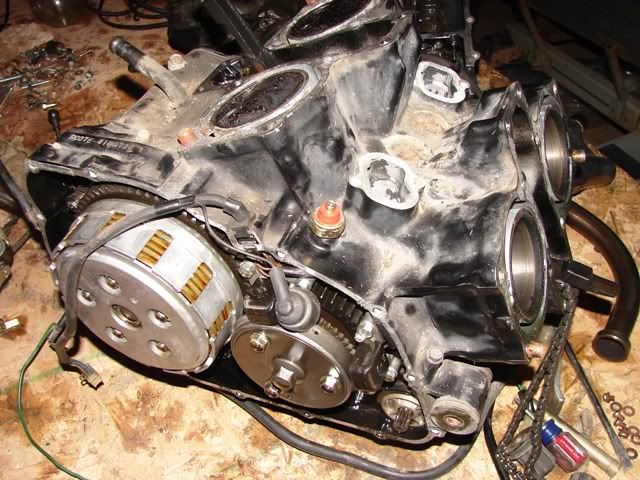 I already have the heads off of them which are waiting a port and polish job.
If you didn't notice my post in the Photoshop forum, here's the quick chop I made of what I am planning on doing to it this winter.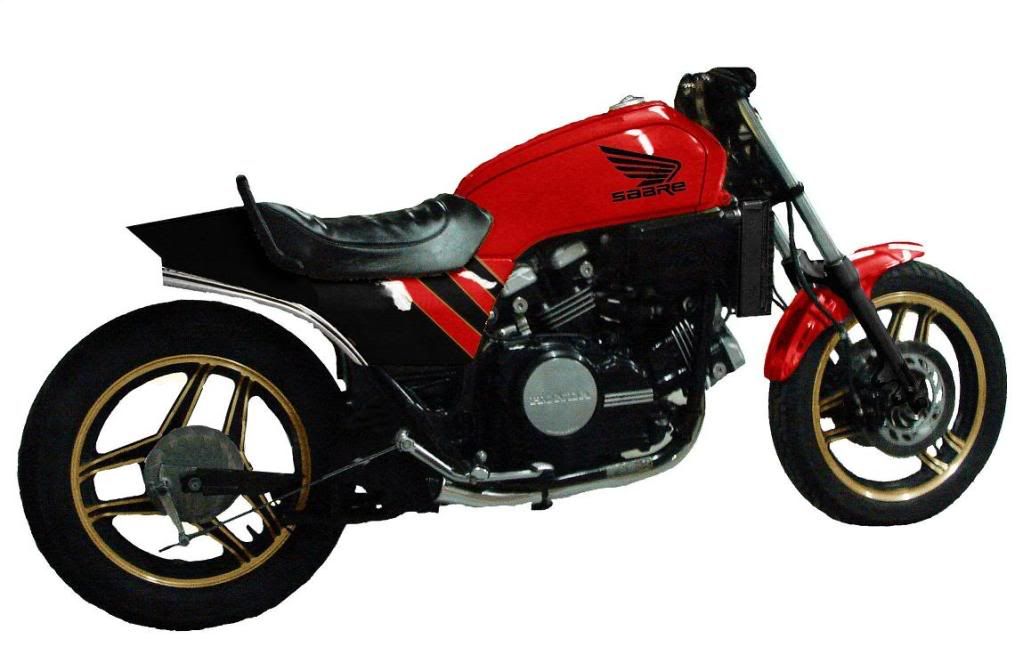 That's all I have for now. I'm planning on getting some small parts painted tomorrow.