Discussion Starter
·
#1
·
This one stood up to the test of time... and survived it!
Until...
that is....
when I bought it this afternoon. :fu:
Kinda sad to take someones old bracket bike built with Mikuni smooth bore 29's, a Wiseco 1100 kit, welded crank, full ignition system, and full Kerker exhaust and molest the fuck out of it with a combination of modern GS and GSXR parts. Care, I do not. This thing is gonna be long, low, and fast in a strait line.
Planned parts list:
GS500E front wheel (310mm GSXR rotor swap)
GSXR750 Slingshot rear wheel (modified)
GSXR750W "blue" USD's
GSXR1100 swingarm extended 6 inches
GS550E rear tail section
Bowen Upholstery custom seat
Tokico 6 pot caliper up front
Dual Nissin 4 pot (front CBR600F4) units out back on the rear rotor ("traction control"... :nuts:
Single shock conversion
Cherry mutha fuckin' red too. Gonna be a pretty beast when it's done. Some refinishing on the header and pipe with some high temp paint should cure all the surface rust woes this bike is having. Gonna be a decent paced build since winter is closing in fast and the turbo bike needs a rebuild and my supermoto is done.
Welcome to, "The Big Block", build.
arty-smiley: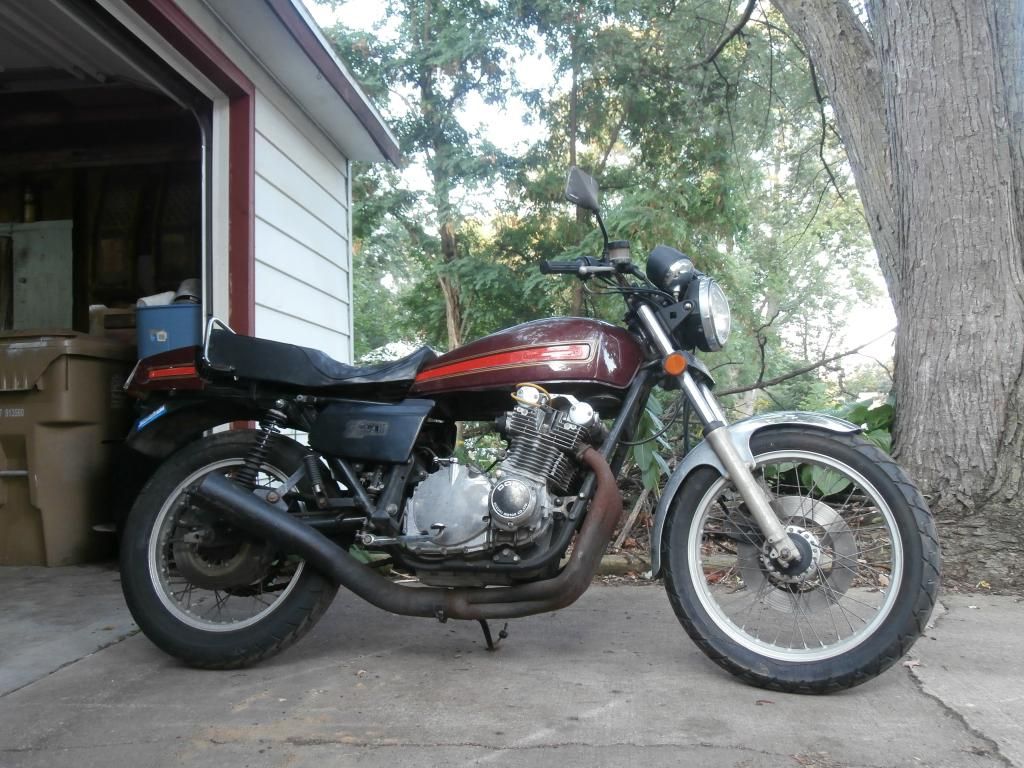 I love these old air cooled monsters!
arty-smiley:
arty-smiley:
arty-smiley:
And I do love a bike that a PO opens up and says "Oh no! I don't understand any of this! Quick! Get rid of it for cheap!". LOL
Boo hoo, it's a little dirty. Sissy. I'll clean it up.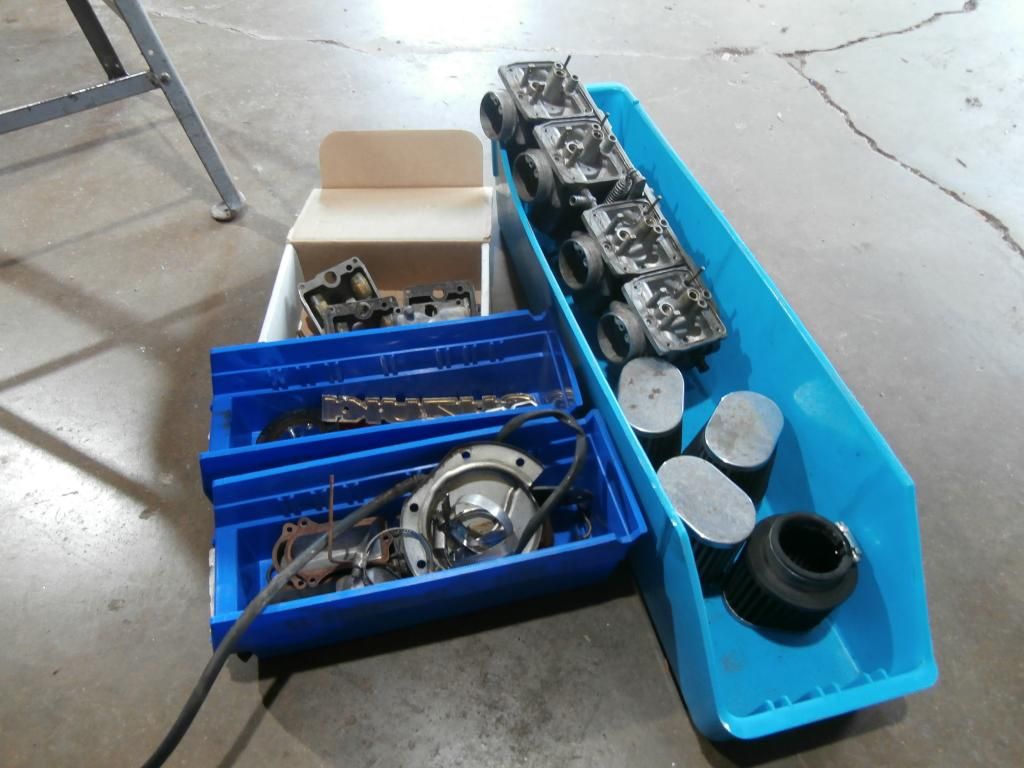 Then I started digging through the parts stash and found a bunch of stuff that will bolt up without much effort at all. Yeah, I win.
Expect the updates to roll out pretty fast to begin with as I take advantage of the fantastic late season weather we have been getting in the north. I am itching to dig into the suspension and wheel part of this build and worry about the engine and carbs later on in the winter months when I can just haul the engine into the house and set to the task of a full refreshment (just like the turbo bike) of the power plant.
My whole point here is that I always wanted to build a big block naturally aspirated weekend bike, and here I am, off I go, watch this space for more.