Discussion Starter
·
#1
·
Hi guys and girls !!!
Right so bought a 89' Suzuki GS500E for a measly 150€ which a non functionning motor. PO couldn't tell me what was wrong with it, sold it cauz he is in Med school and CBA to fix it. Engine isn't locked, or so it would seem. I am a bit of a newbie when it comes to mechanics so I WILL come here quite often for questions ! You are warned !!!
Right time for the pictures !
More of the how she was are in my presentation page
here
.
I'll just post a couple of pics of how she sits for the moment !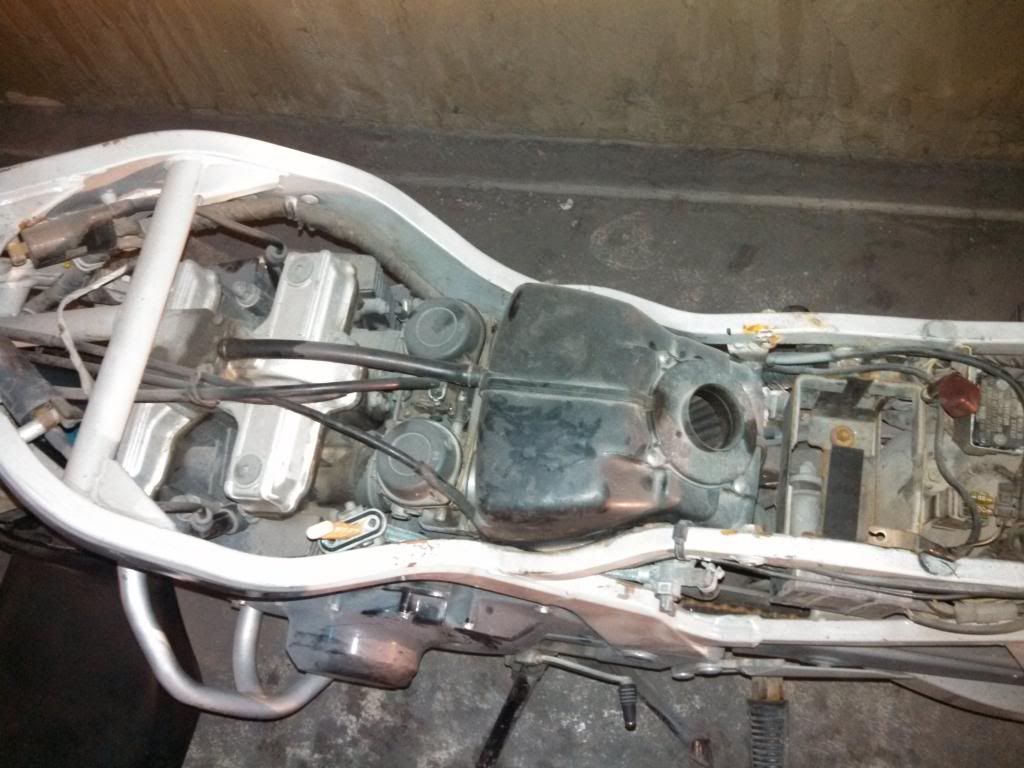 More rust !
Cracked subframe, don't know if the PO was aware of this.
Don't know if you can see very well, but the filter is filled with something that's a mix between mud and poo, not very tasty !!
The bike is really dirty, covered in rust. PO emptied the fuel tank, for which I am greatfull, took out the tank, airbox and carbs so far, need new air filter but at least the carbs look ok !
Need to sort out a battery to see if I can get her to start up.
This bike is in a very advanced stage of decay, everything needs to be done, the front brake caliber joints are busted, brake fluid on the wheel, disc etc. She is a total mess, which will make it all the more interesting to fighter up and restore.
I think i want to go café direction, having seen a couple of good racers out of tiny 500cc, I'm pretty tight for a budget so I might not be all fancy brand new parts and custom SSSA, I have a limited supply of tools and most are the very basic ones, but I am highly motivated !
Hopefuly with a few tips from you guys and a little help, I might be able to get her back on her feet.
It's gonna be fun !