Discussion Starter
·
#1
·
Hey all,
Right so I finally got my first project a 97 thunderace, so let the fun begin.
This build is going to be a marathon not a sprint due to commitments im afraid so bare with me.
So this is how I got her, good thing is she runs, and at a first look I think its going to be a good project (probably wont be saying that in a few months:LolLolLolLol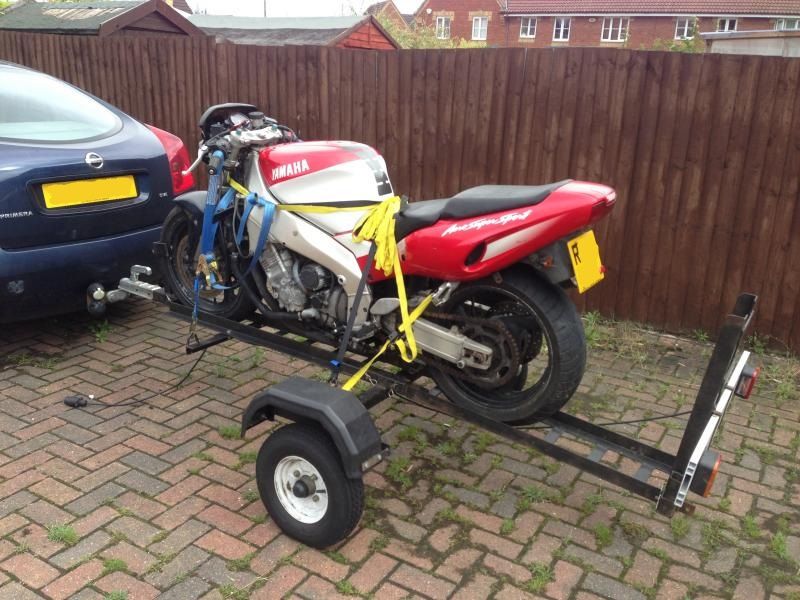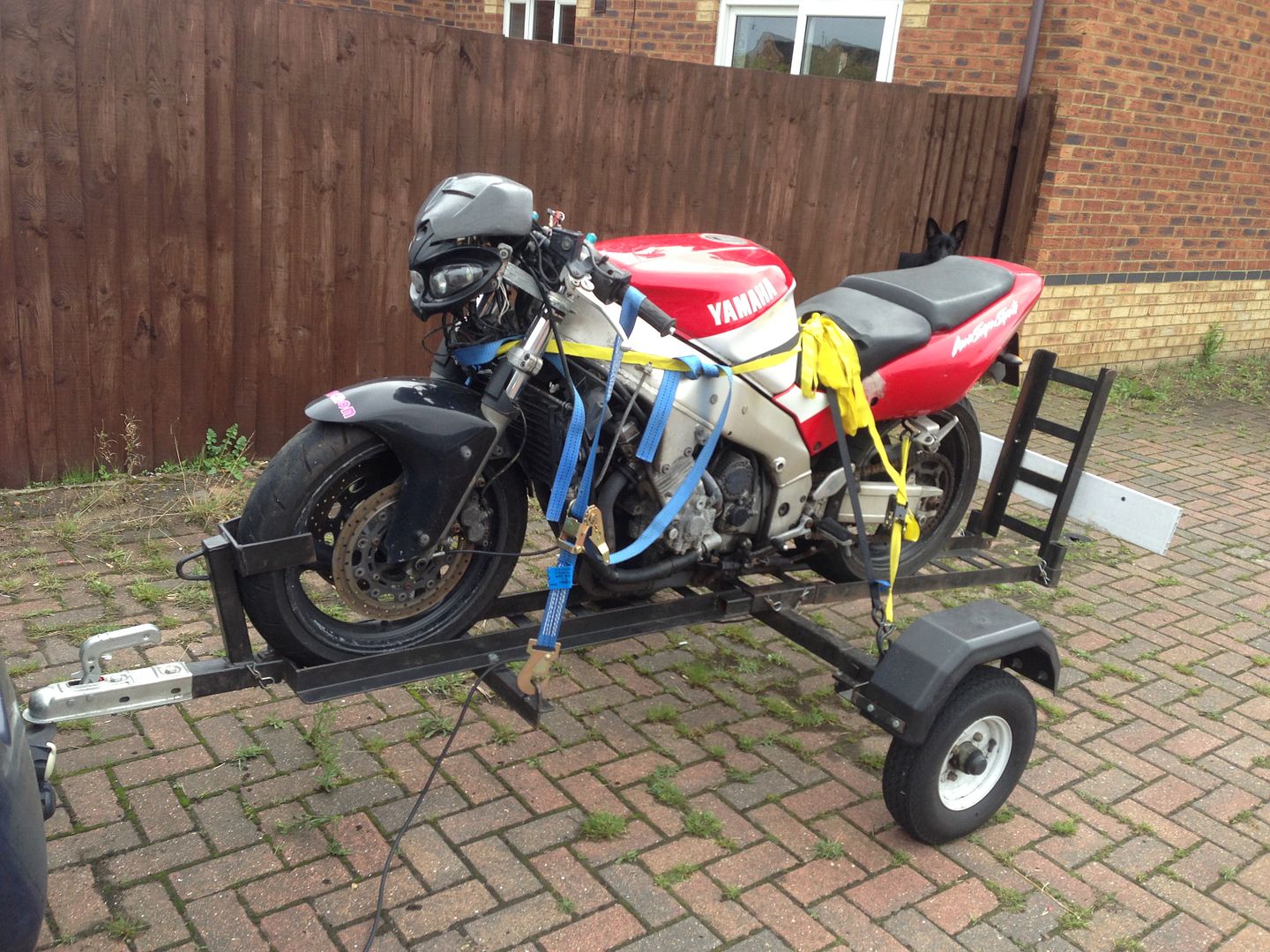 After making room in the shed, I got started, I don't really have a fixed plan on how I want it to look at the moment, my main goal is to get her clean and fighting fit then once I have a good base i'll go to town.
The first problem I found was when running if you pressed the rear brake the engine cuts out, unplugged its fine, the wiring is a mess anyway, looks like Edward scissor hands and a 2year old attacked the loom at some point in its life, so im looking into a new loom.
exhibit A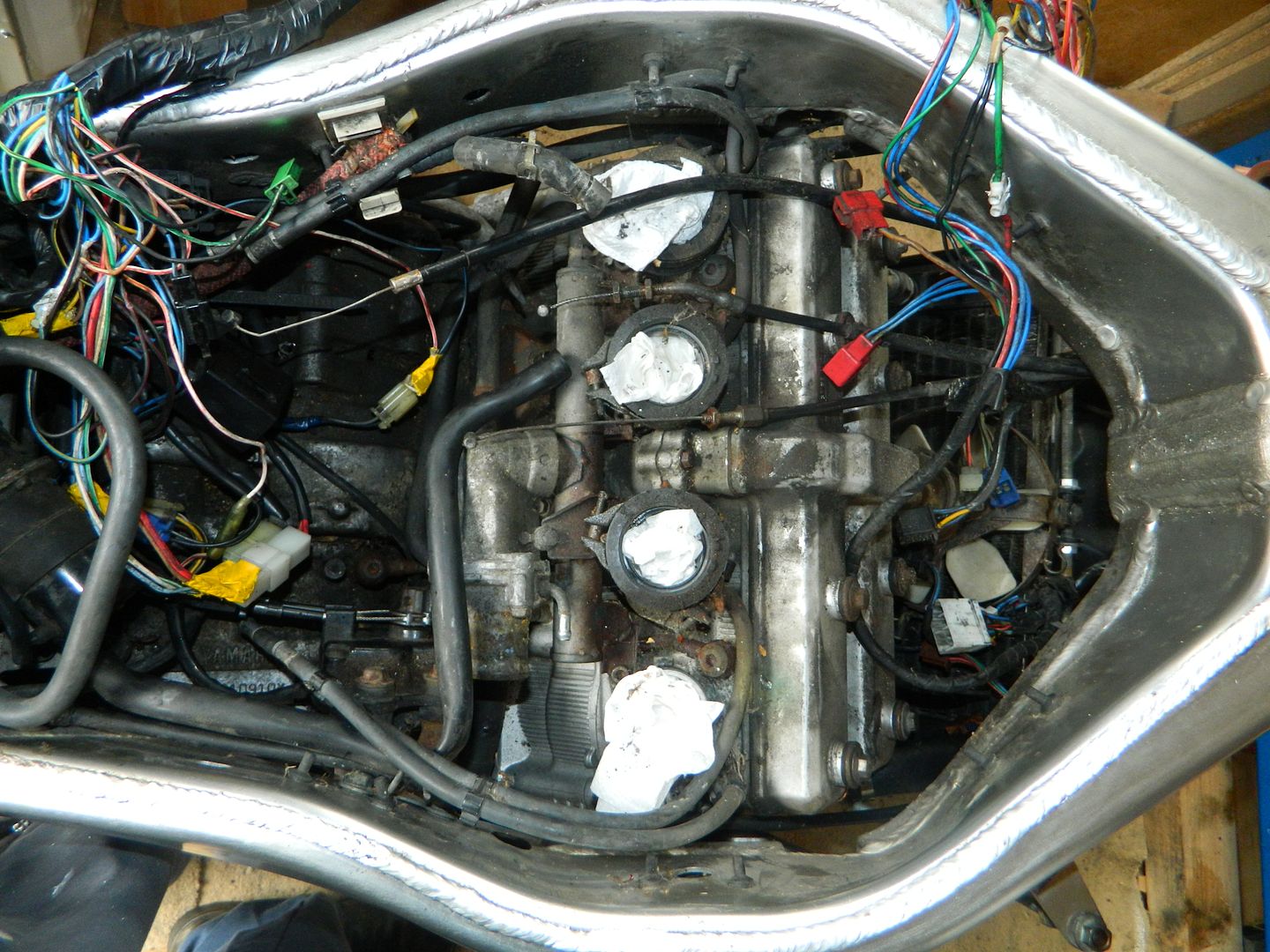 then I decided to attack the front, as I hate that head unit. bye bye.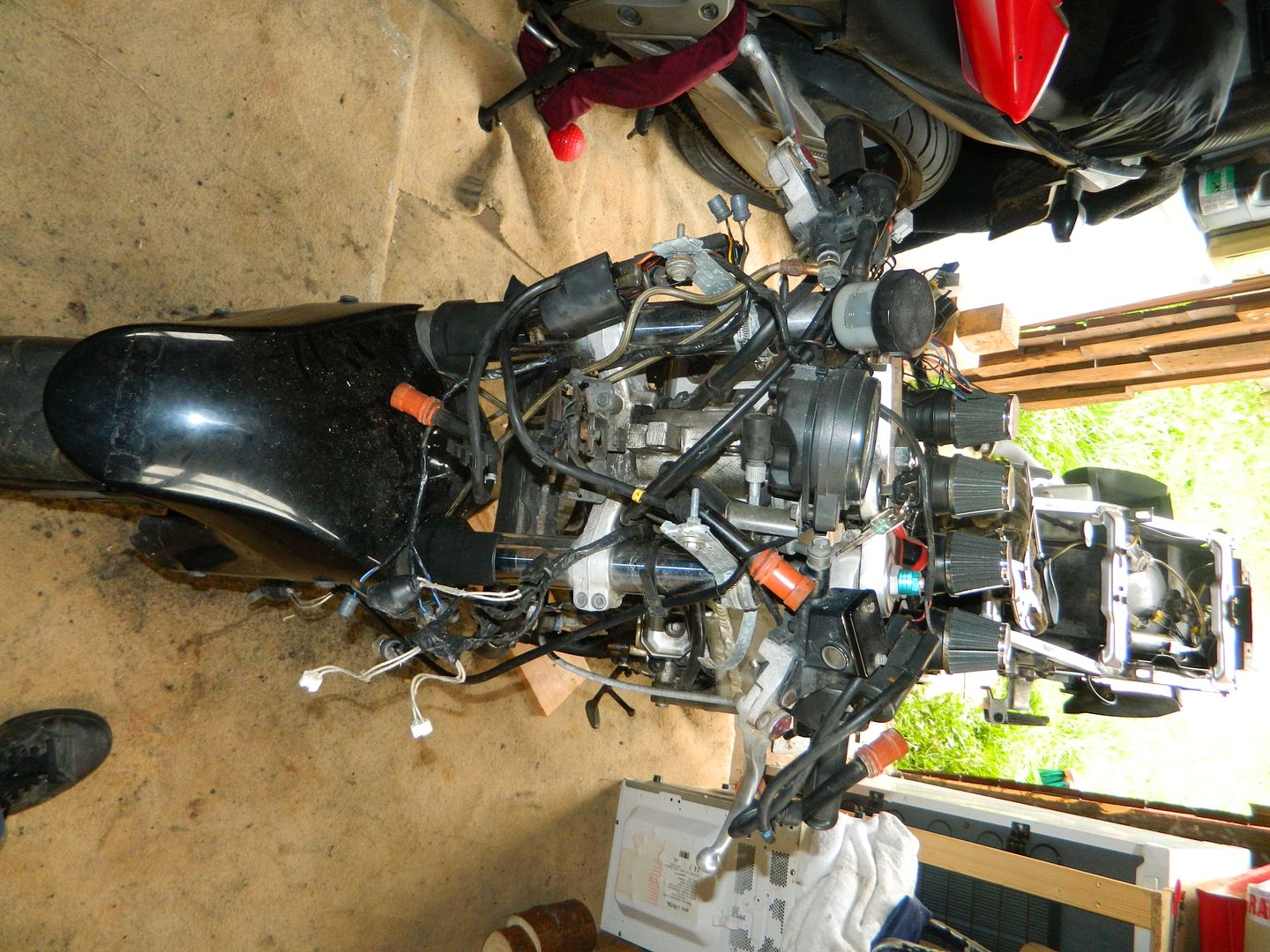 Next on the list was the carbs/ plugs was a little bit of a struggle after finding out that none of my sockets were the right size to get the plugs out I got on the phone to me old man to ponce a few and then moved on to getting the carbs off, after getting side tracked with other little jobs I got them off (a few days later) im guessing that they haven't been off in a LONG time, after turning all but a few of the float bowl bolts into unusable pieces of metal off them came one by one and 1,2,3 were not too bad, had a little bit of rust dust but nothing scary, then we got to number 4, end of the line, probably had twice the amount of rust in there, pulled all the floats, jets and went nuts with carb cleaner and a tooth brush.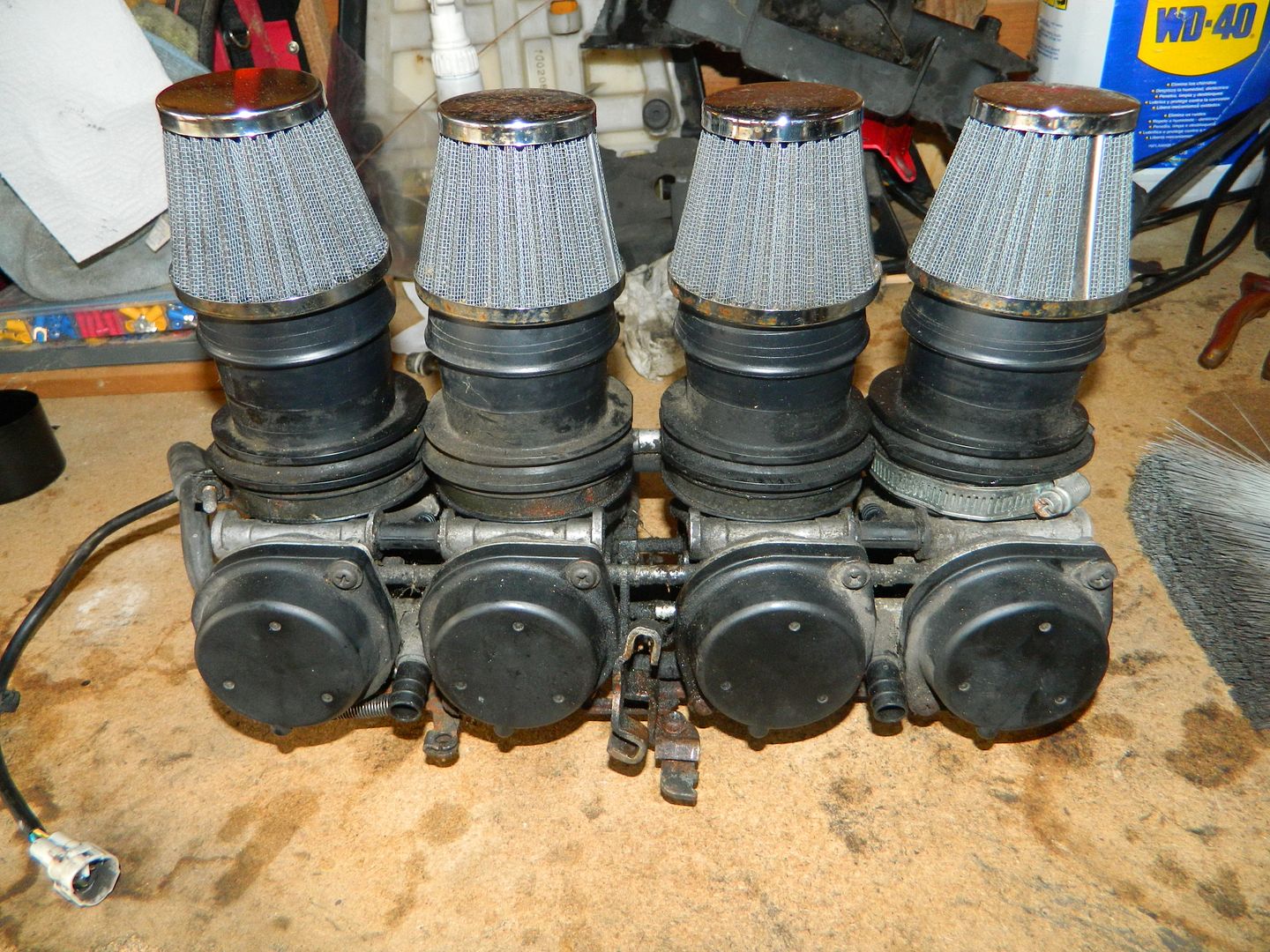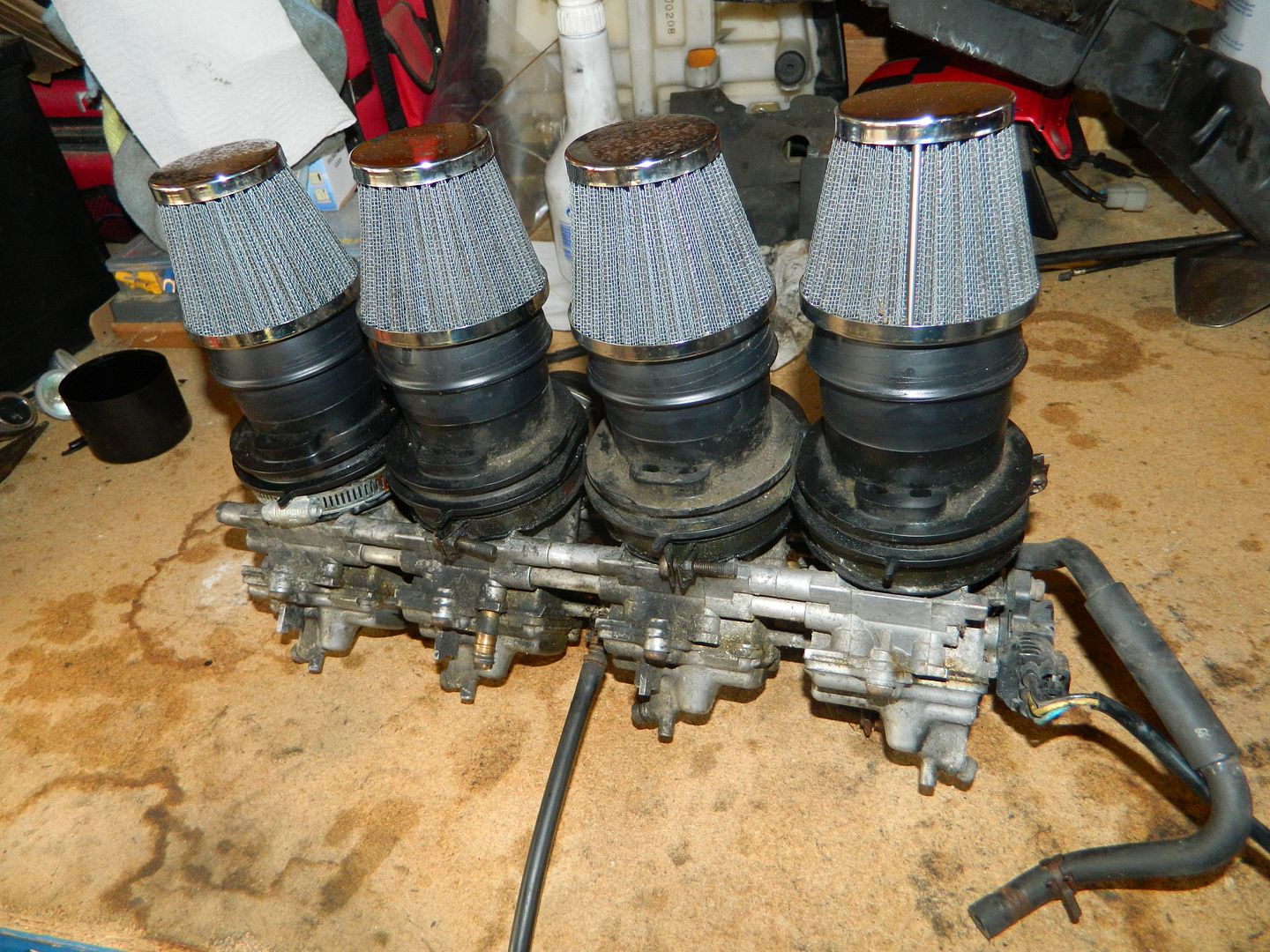 all clean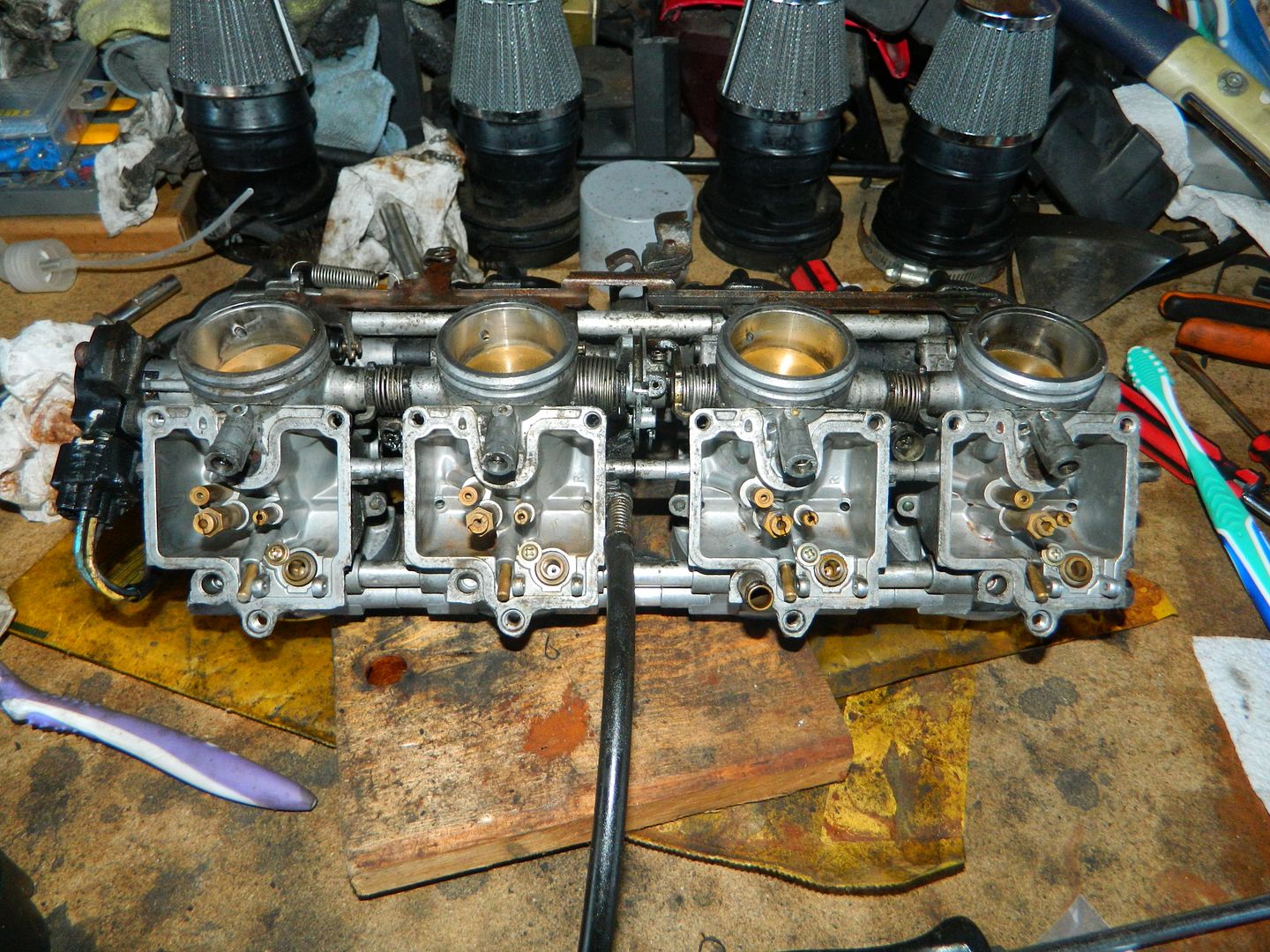 Also found a few little holes in the downpipes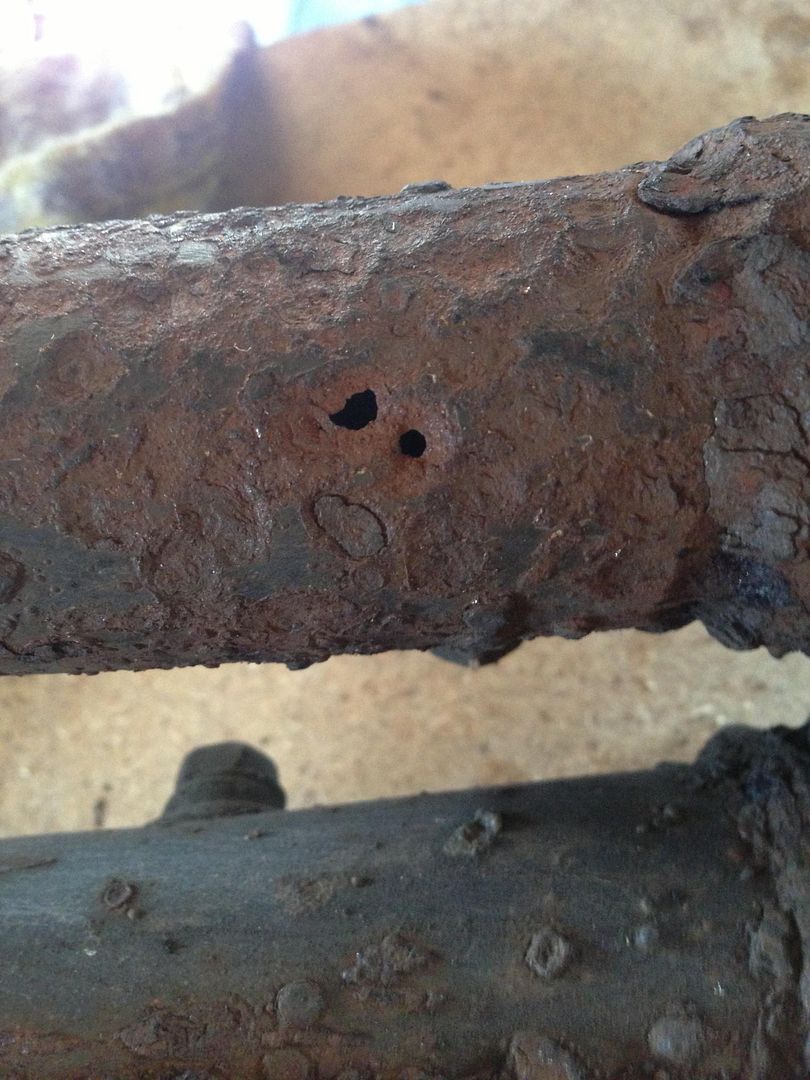 exhaust paste for now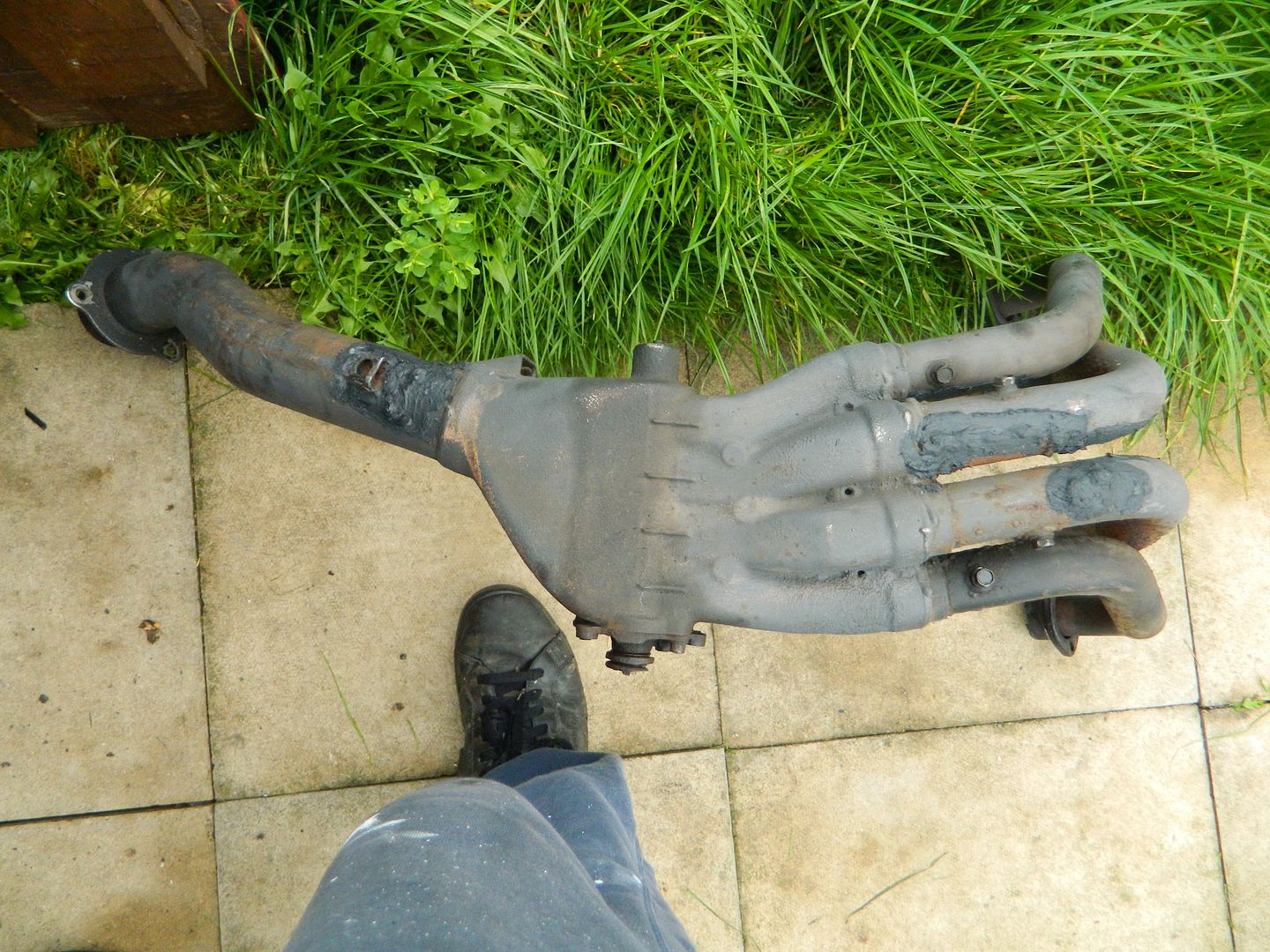 finally got a socket to get the plugs out a few quirts of WD40 and...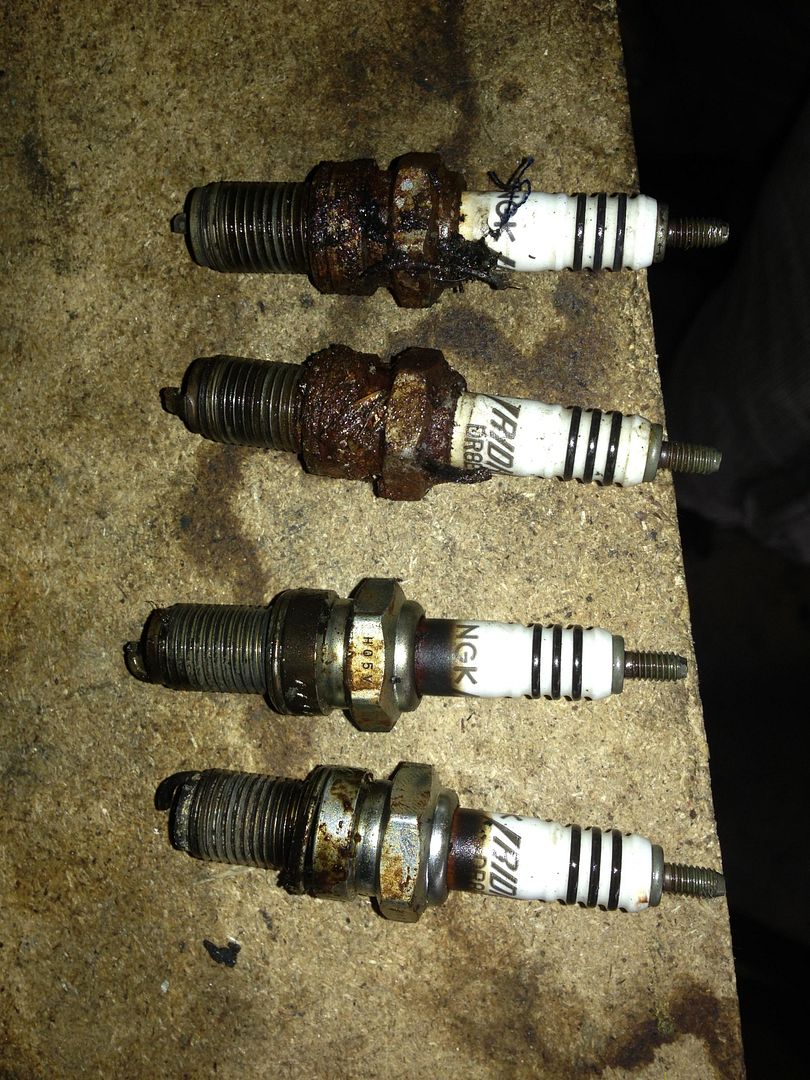 Rank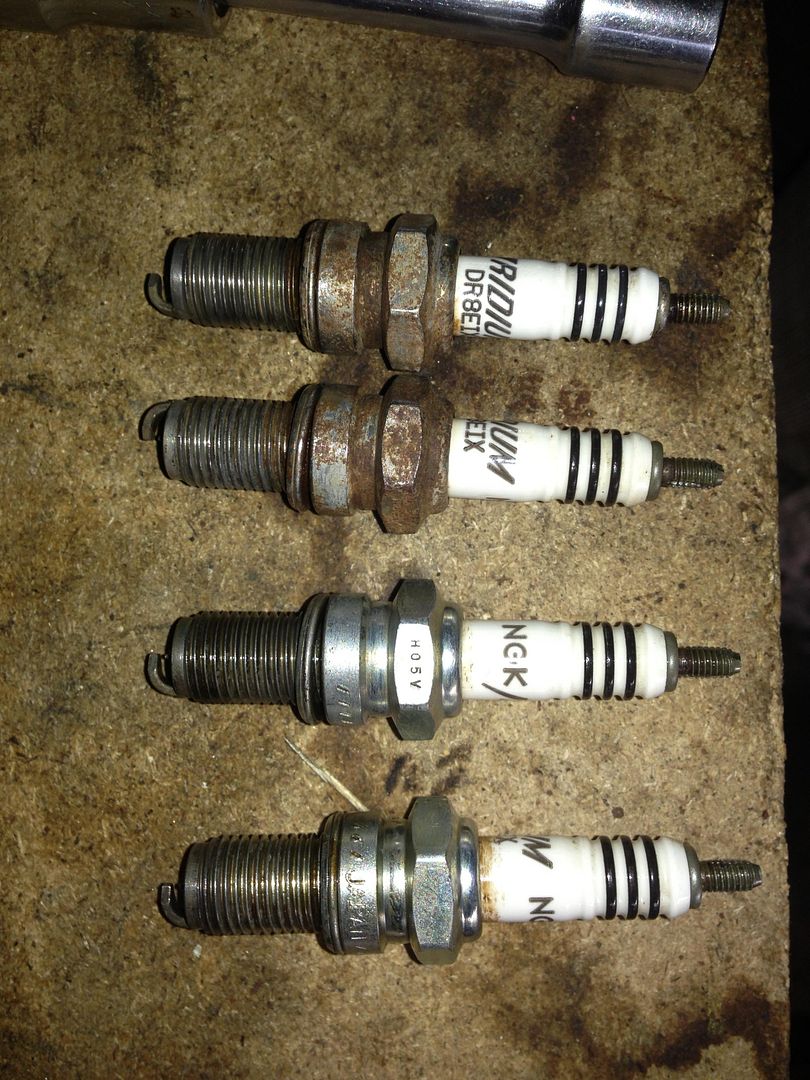 silver lining I spose was that all the gaps were spot on. in they go till new ones come (here now but not in)
also drained the coolant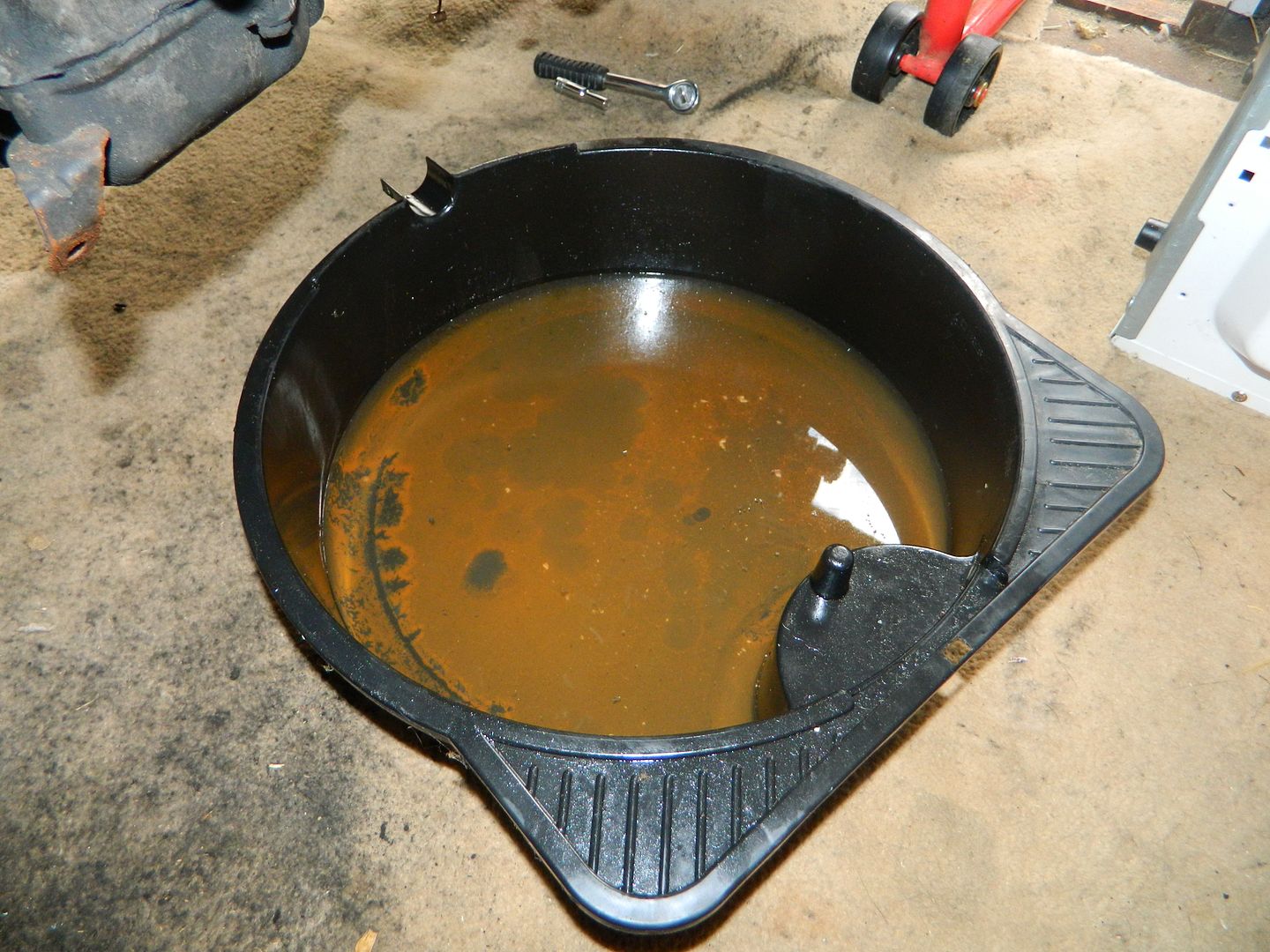 FUCK!
good flush coming in the near future.
plus de rusting the tank.
and this is how shes sitting at the moment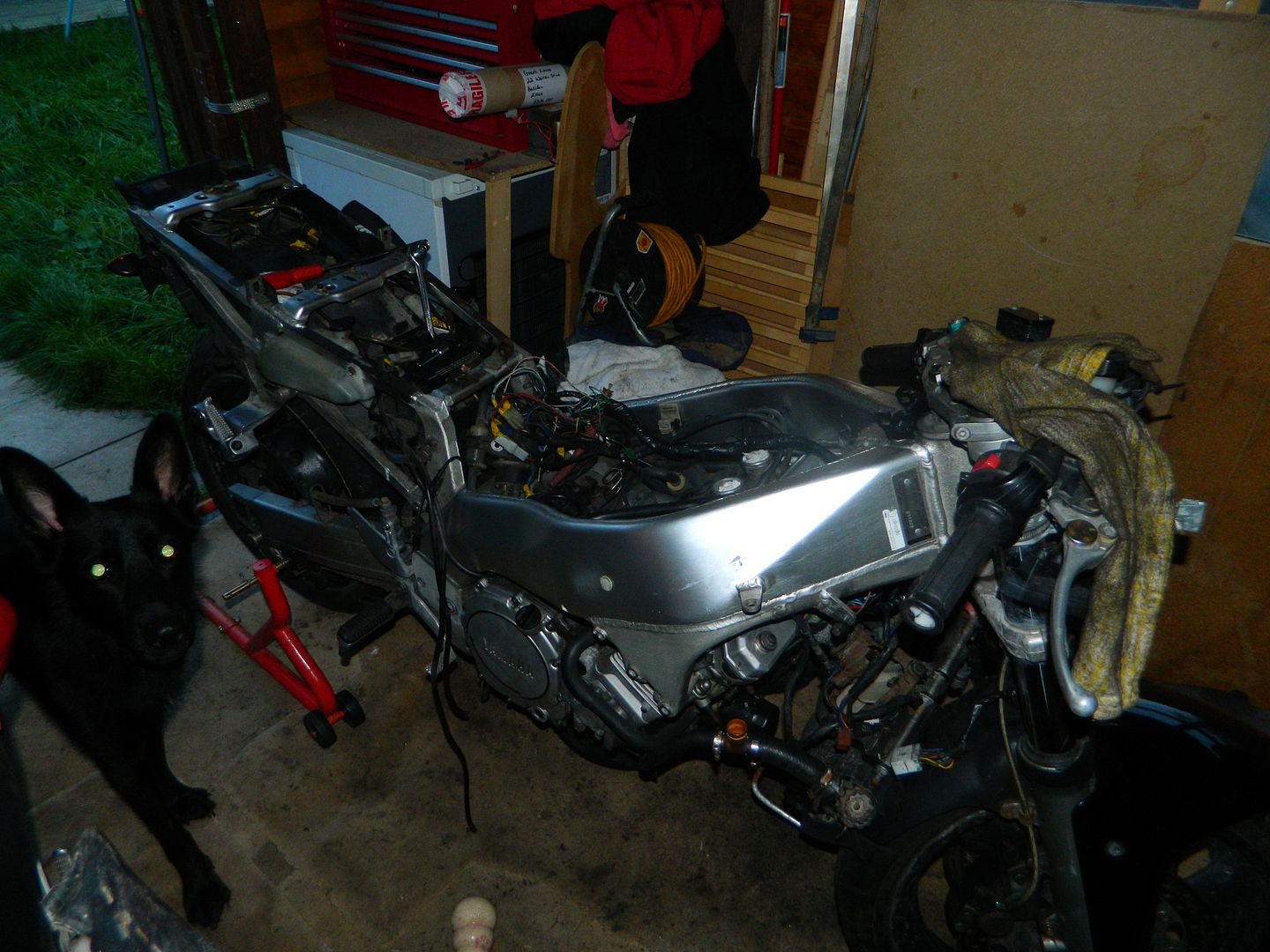 so what do you guys think?
ta
Grant