Discussion Starter
·
#1
·
Post some pics of your tig projects here. Can be anything! I just finally got my Lincoln Precision tig 225 set up tonight & got to start on a pile of projects that have been waiting for it...
Wheel balancer, made from 6061 sheet.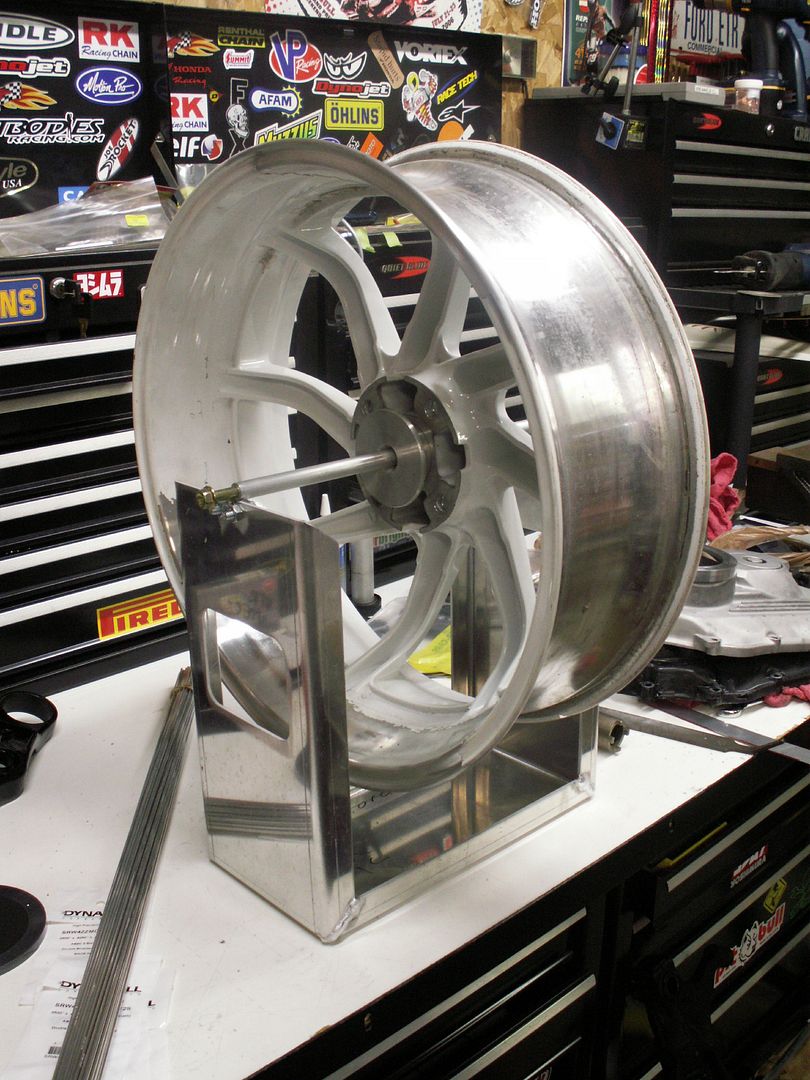 Would have preferred to make it from steel so I could easily attach my mag-base dial indicator for checking runout, but I didn't think of that at the time. I did add 4 stainless ball bearings for a real good balance.
Swingarm nut tool for VFR750 - because Honda just wants way too much for the one they sell.
Also got started on this 929 top triple, needed a larger flat area to bolt risers to, so I'm just filling it top and bottom. Will hold me over till I can get a "real" triple. Using the granite as a heatsink is not the best idea, but I won't be able to go get a thick steel or AL plate till the weekend.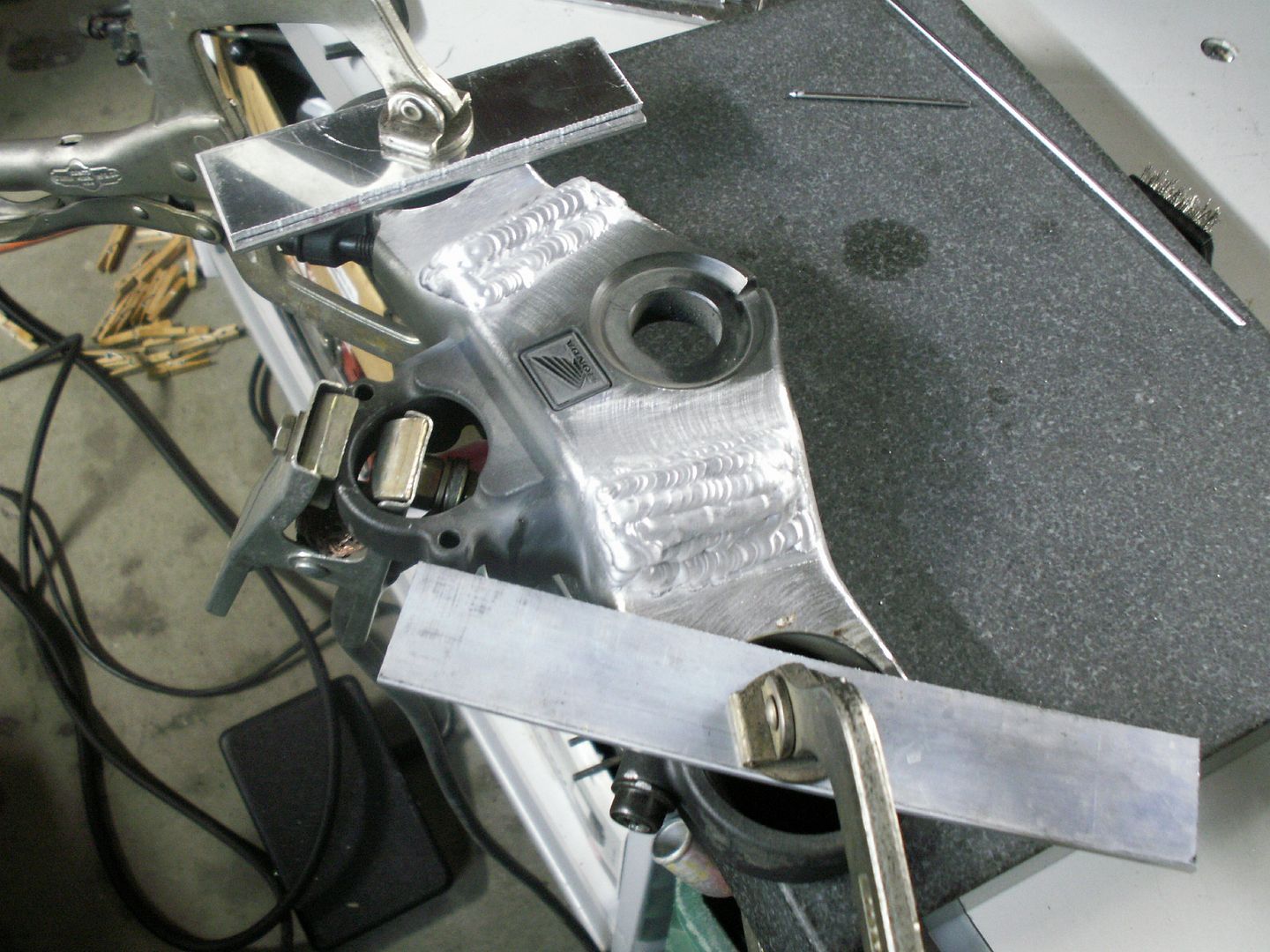 Of course I've welded other stuff, but these are my first projects done with my own machine, out of my own garage. :knucks: