Discussion Starter
·
#1
·
Ok so my name is Tim, I'm from Tulsa Oklahoma
And this is my work in progress I'm calling this bike mayhem
It's a 1993 yamaha fzr 600 that I picked up about about a month ago
Plans... I'm in the process of working out the rear end and suspension now.
Then I will move onto completely replacing the front end.
After that I'll move onto the motor which I'm hoping to swap out with a yzf600r motor
Or try to work with converting a r6 motor over to carburation similar to what the dirt track guys do but not sure just yet.
After that I'll move up to the tank, the plans for that at the moment is to go with a yzf600r tank
Then onto making a subframe with either a Ducati monster seat or the new fz-09 triple seat
Advise on this would be nice.
So now onto pics, this will be kinda pic happy cuz I have a month of progress to make up for.
Somehow my pics in my album but rearranged so I hope I can get them in order
So this is how I picked the bike up
So I started on the tear down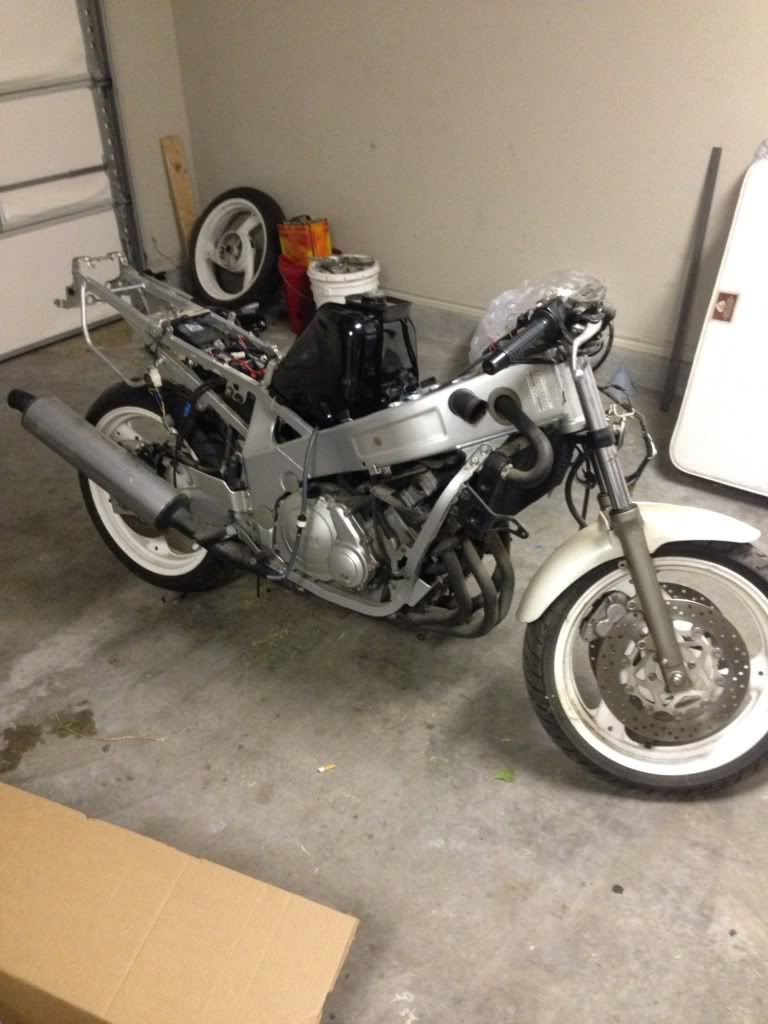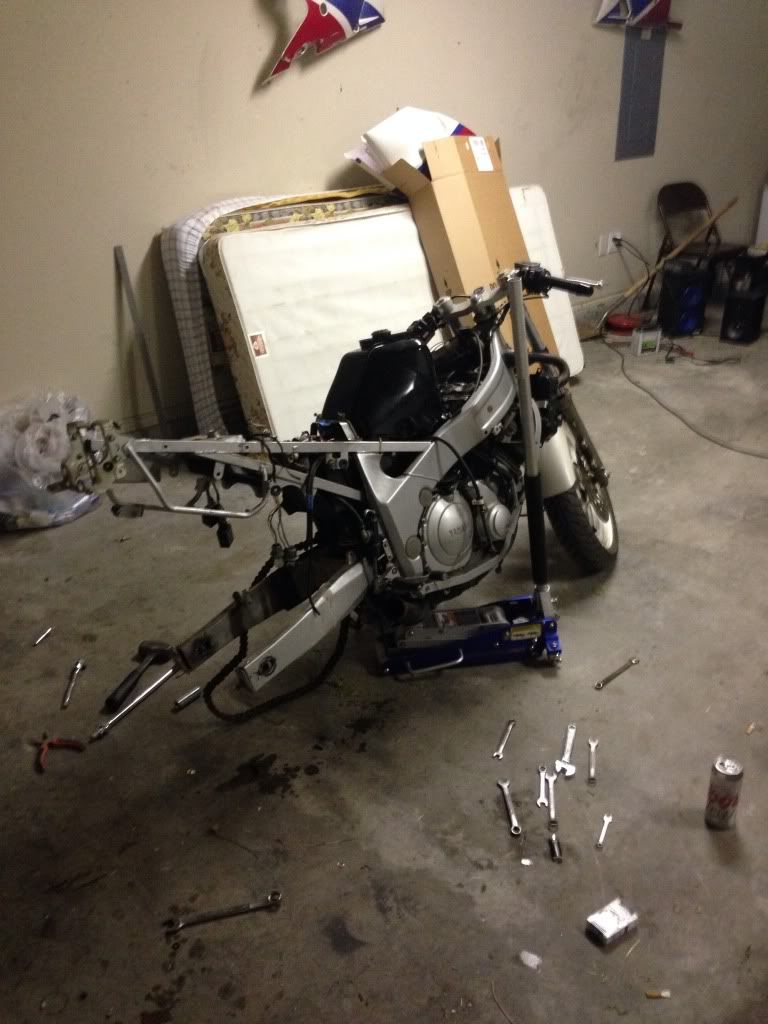 I picked up a new swingarm from a 05 r6 which didn't work out
So thanks to Jed on here who happens to live not to far from me I got a 08 gsxr1000 swinger off of him. I only had to take off about 1-16" out of each side of the frame to get it in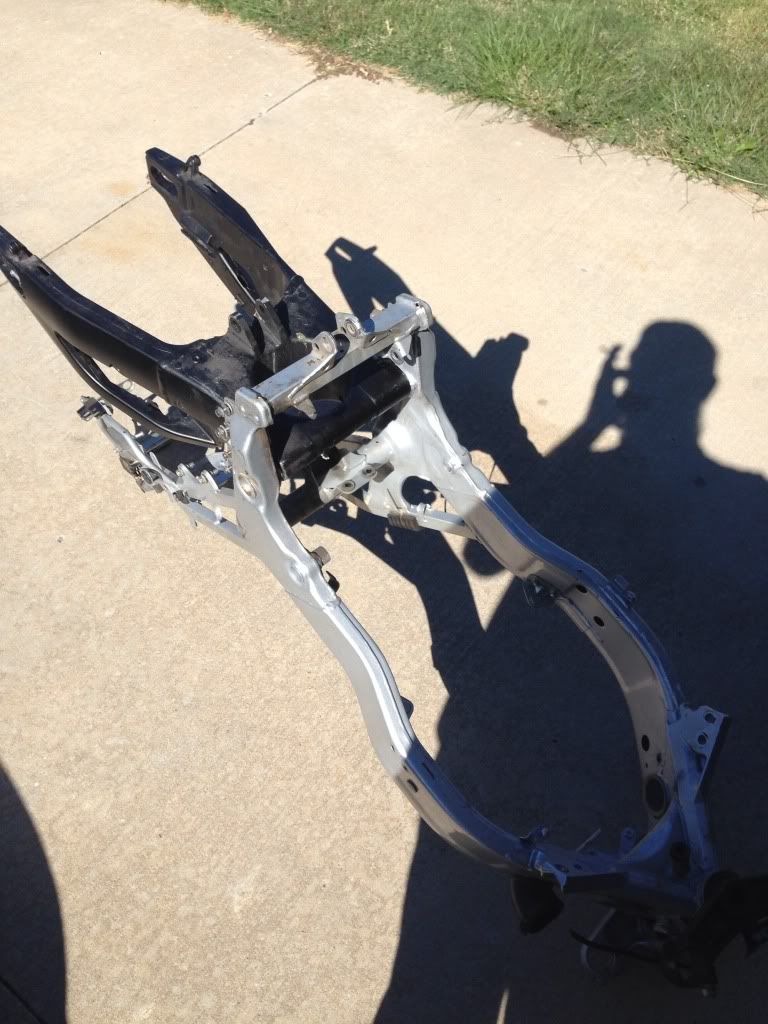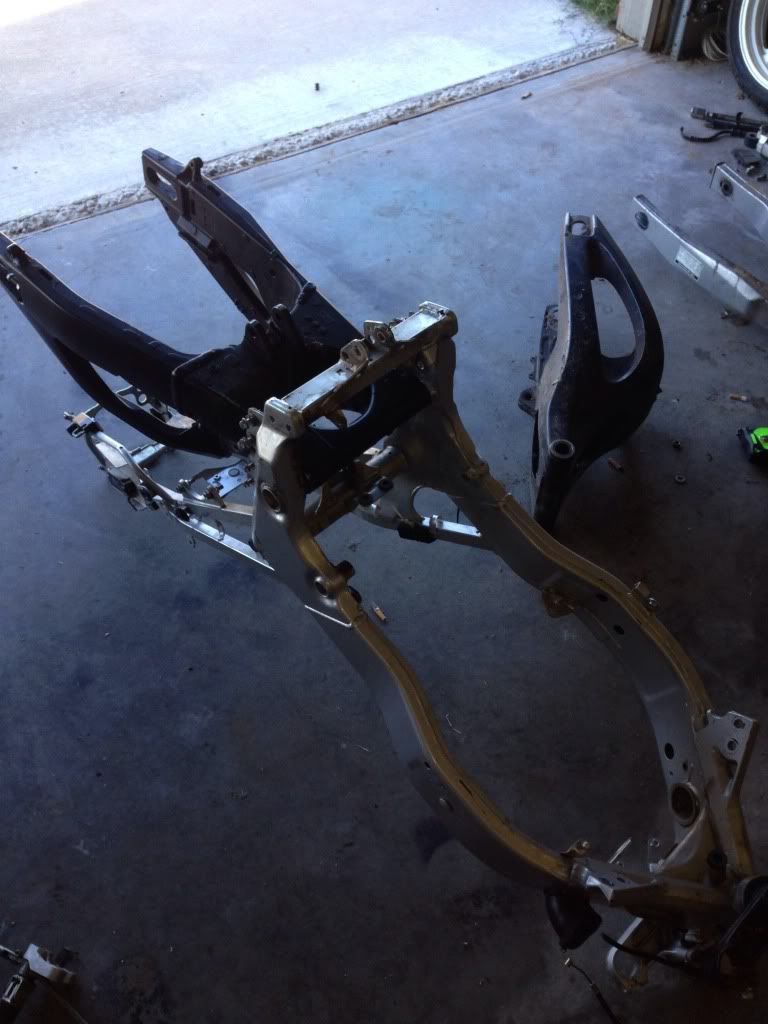 I'm gonna have a few issues with my rear sets and master cylinder hitting the swingarm so I'm gonna cut off the mounts and move them to the outside of the frame instead of the inside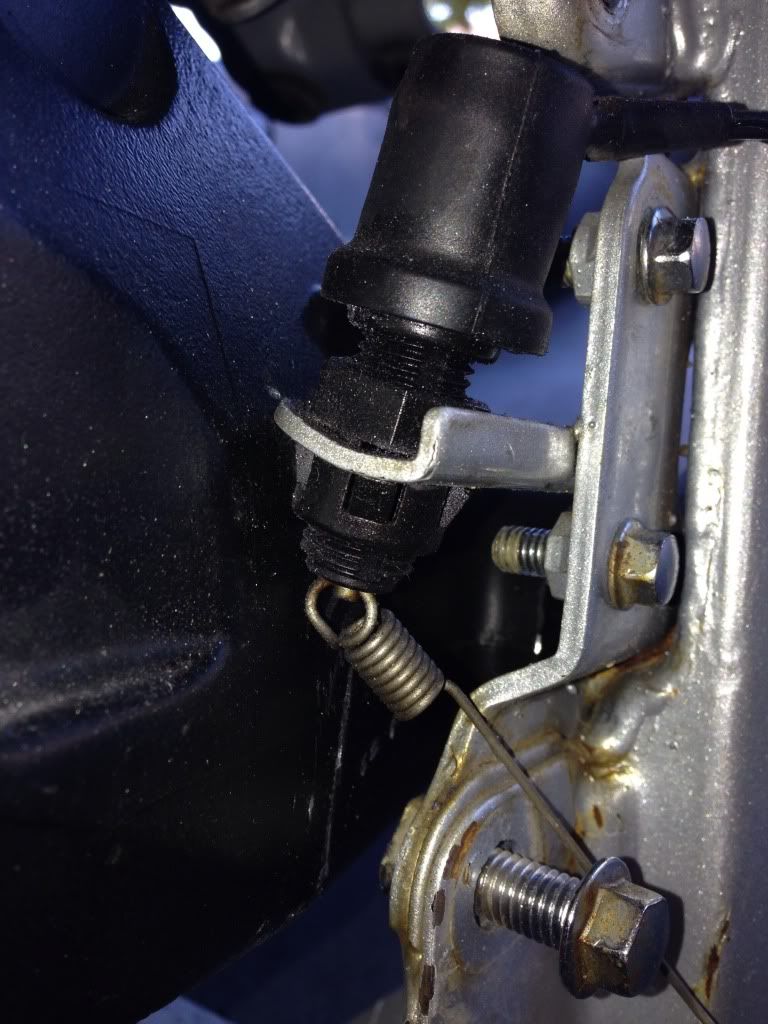 I'm working out the suspension, I picked up a gsxr shock also off of Jed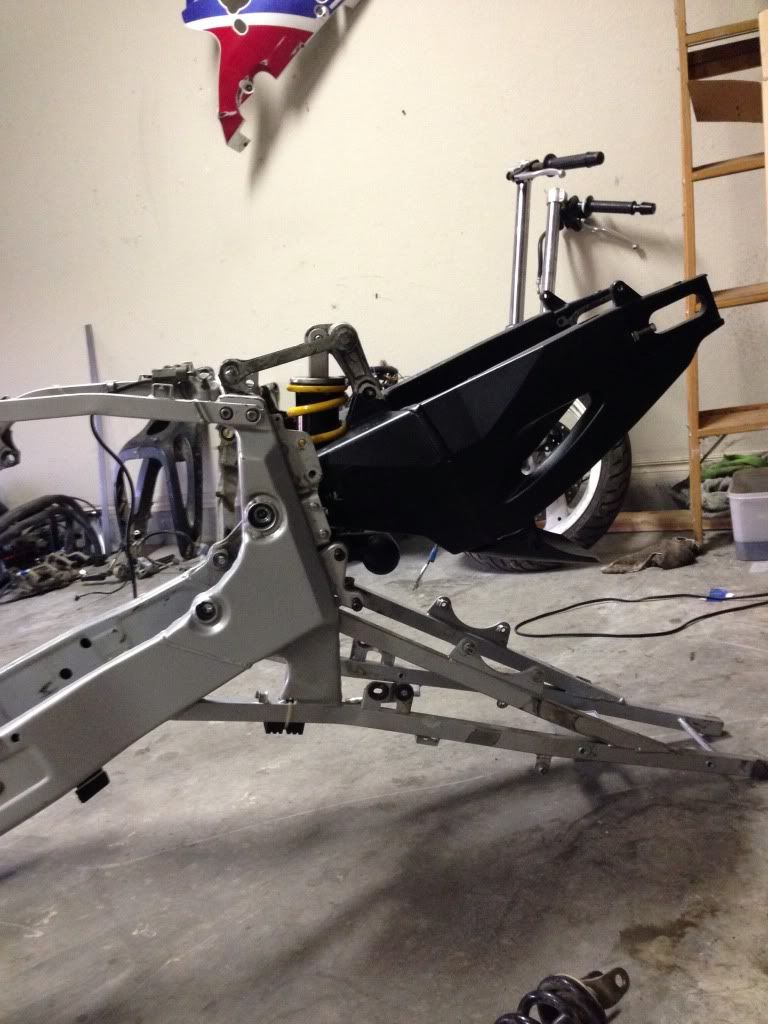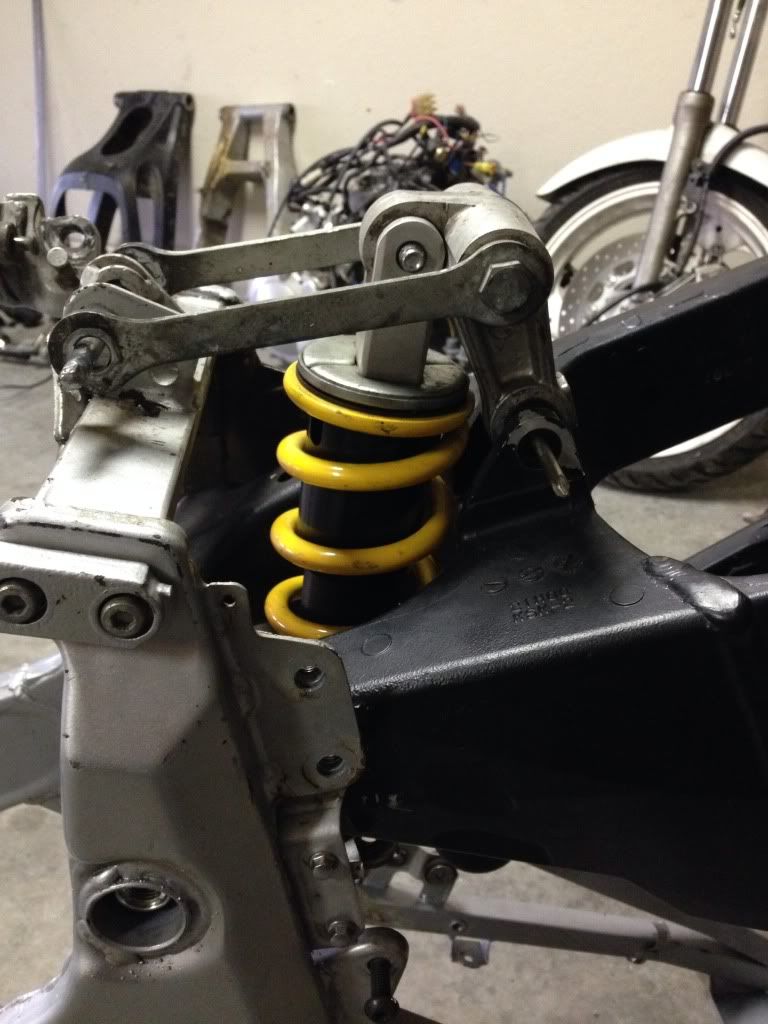 The problem I'm having is on the stock fzr the dogbones mount to the swingarm and on the gsxr they mount to the frame. So I had the bright idea to cut the mount off the fzr swingarm and weld it onto the frame which would have worked but the id warped on me when welding and had to cut it off. So I am still working this out.
I'm mainly just posting these to show off my welding skills lol
What I'm gonna have to do is use the gsxr dog bones that are one piece with the bearings in them instead of on the mount and weld on two tabs on the frame to mount to
Yesterday my axle, caliper and mount came in the mail and I also went and picked up a 08gsxr1000 wheel/sprocket I just need to get a rotor and a Cush drive for it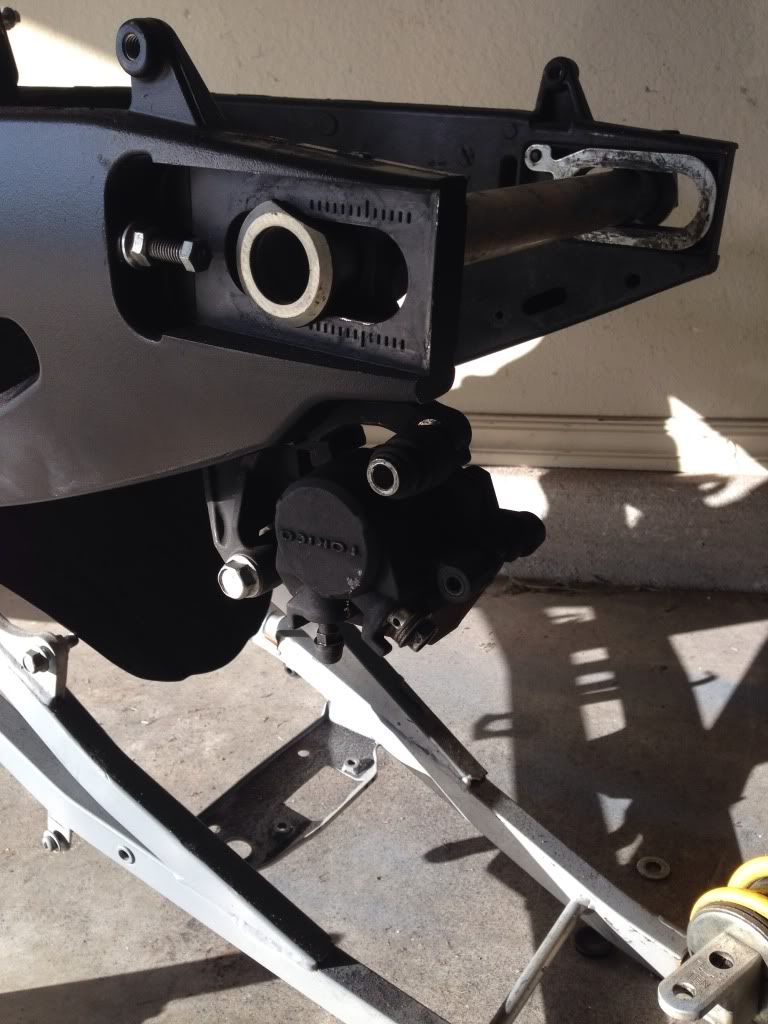 I also went and picked up a set of 05 r6 front forks yesterday
They need to be cleaned up but they'll do
So that's about it for now,
Thanks for looking