·
QUESTIONABLE ENGINEERING
Discussion Starter
·
#1
·
Picked up this TL a few months ago, but havent got much time to work on it. Now that the Speed Triple, 91 GSXR, 97 GSXR, and 900RR are all sold off and I finished up the rebuild on my car engine for winter, I can finally DO WORK on this thing!!
Plans for this one aren't super grand at the moment. My main use for this bike is a development platform for design and testing of billet parts. First things are going to be mirrors, rearsets, headlight mounts, then maybe shock conversion parts.
Picked it up from a guy who put if down going over some railroad tracks. He didn't even know about the radial shock issues .. but I think it had something to do with both forks pissing oil all over the place!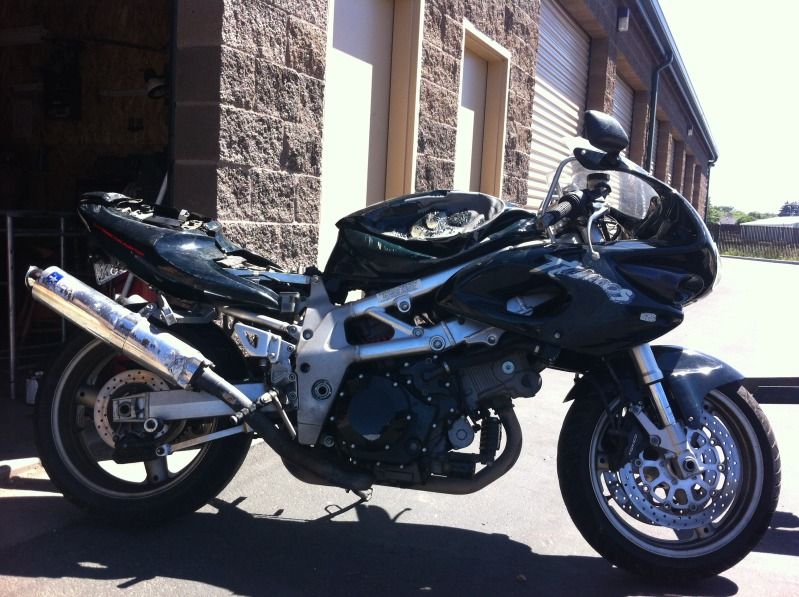 Started the strip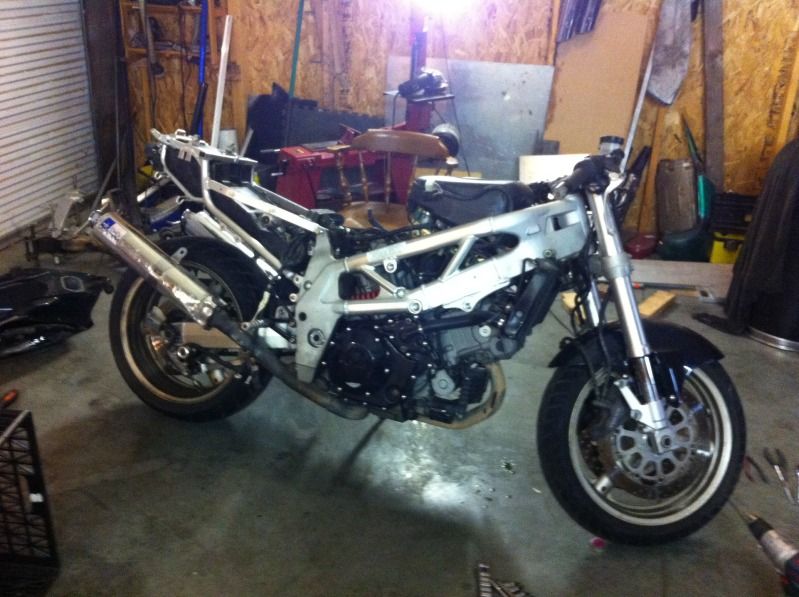 Needed a new subframe and tank badly!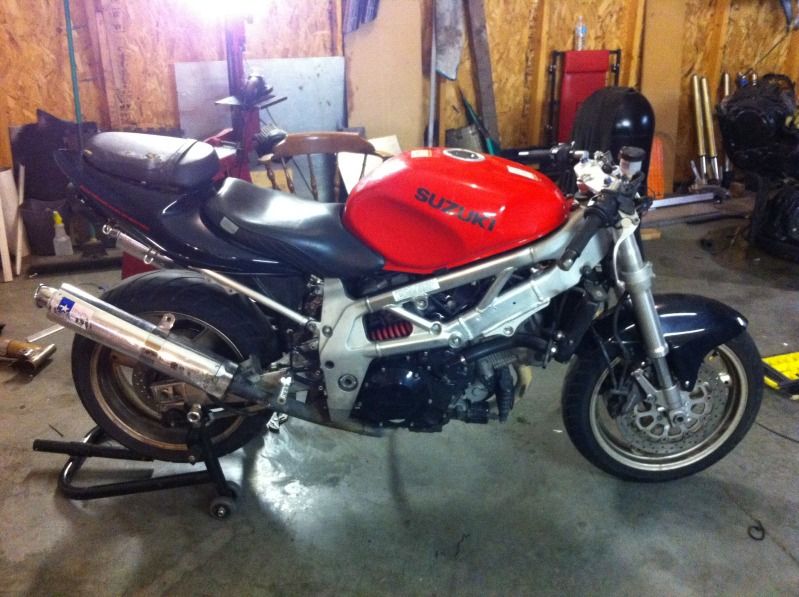 It came with a Corbin seat that i was super excited about. Then I rode it around and I hated it. It was rock hard, got in the way of my legs at a stand-still, and the front bracket wasn't quite strong enough to hold the seat in place while riding!!! Egh .. I still dont know what to do with it.
So I bought a crap seat off ebay. If fits much better and actually stays in place while riding! Oh and I also decided that I hate the TLS fender, so I found a beat up TLR fender on ebay.
First attempt at recovering a seat! Easy peasy .. took less than an hour! No super
pneumatic/electric staple gun necessary.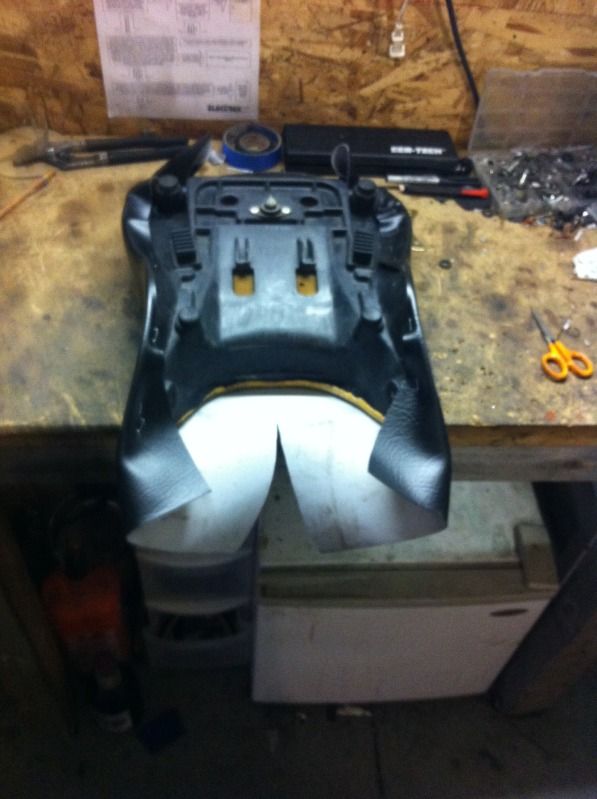 All done! Not too bad for a first try. I am going to ride it a bit to let the vinyl relax into shape some more, then re stretch and staple the leg dip.