This is a 2002 Honda 919 Slightly modified for looks and for the riders style. The bike is owned by a college teen with lack of funds for the bike.
Mods include:
5 inch Yoshimura Tri-Oval Exhaust
Acerbis Cyclops Headlight Painted Black
Chrome guage pod from 2006 Hornet
Tag motocross handlebars
Custom Guage Faces
Red Rim Stripes
Flapper Mod
Side Intake cut K&N Filter
Red Powdercoat Footpegs
Rear Footpegs Eliminated
+2 Rear Sprocket
Custom Welded Rear Frame Angle
Hessa Rear Seat Cowl
LED Tail Intergrated Blinkers
CBR600F4i Forks
F4i Front Fender
Red Leather Seat
Jet Black Paint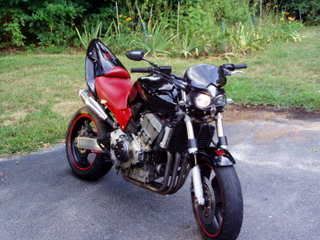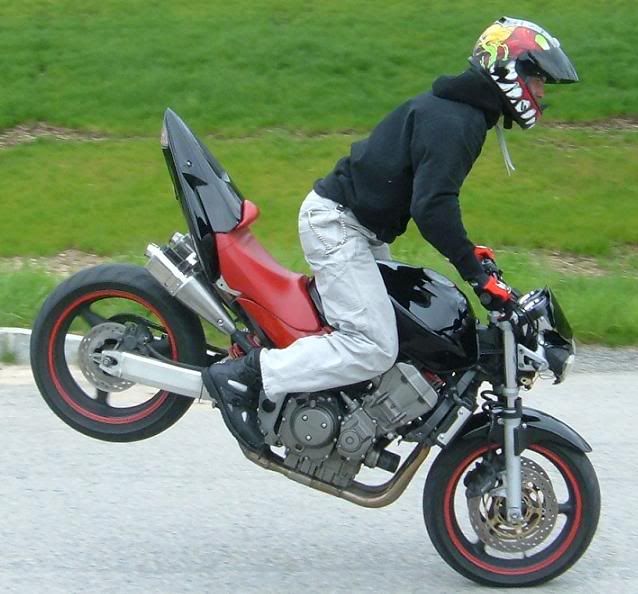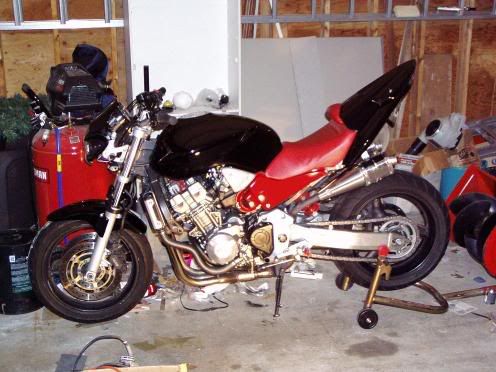 It's not much in value to others but it gets the job done for me and it handles the beating I put on it each time I ride it.