Discussion Starter
·
#1
·
Figured I'd start a thread for my bike. Bought it with plans to fix it into a fighter over the winter.
02 Triumph TT600 with 16k miles. Paid 800 for her.
The day I got it home: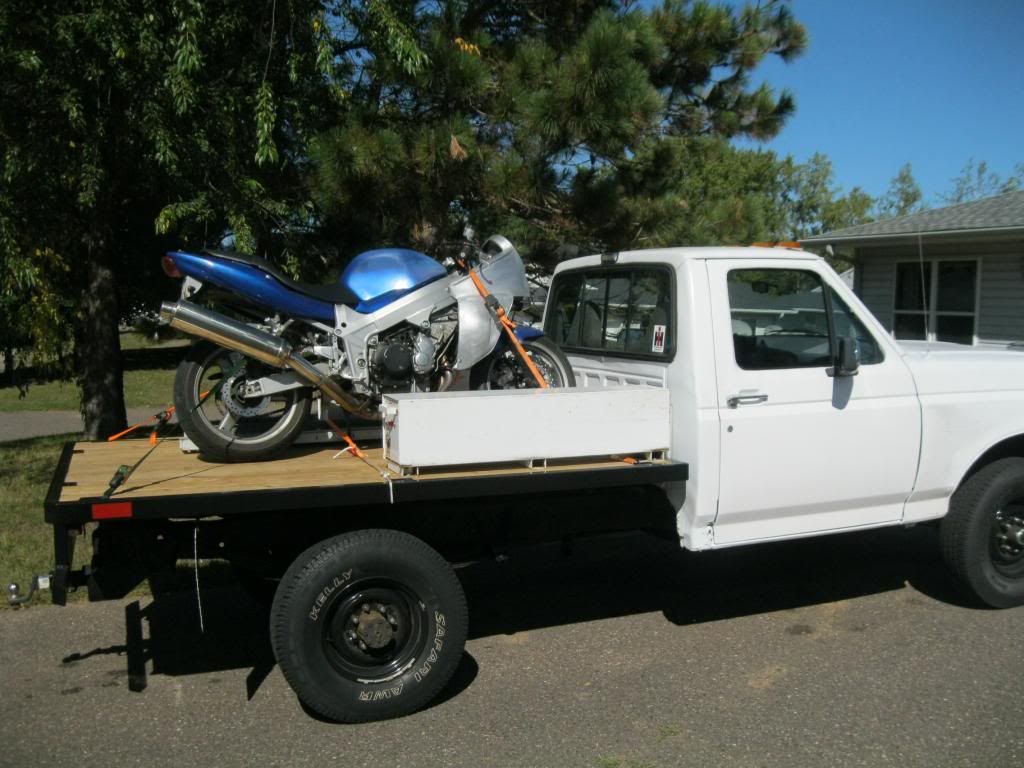 Immediately stripped off the ridiculous aluminum fairing the previous owner had made.
Then got to work removing the ugly coolant reservoir and coming up with something more classy: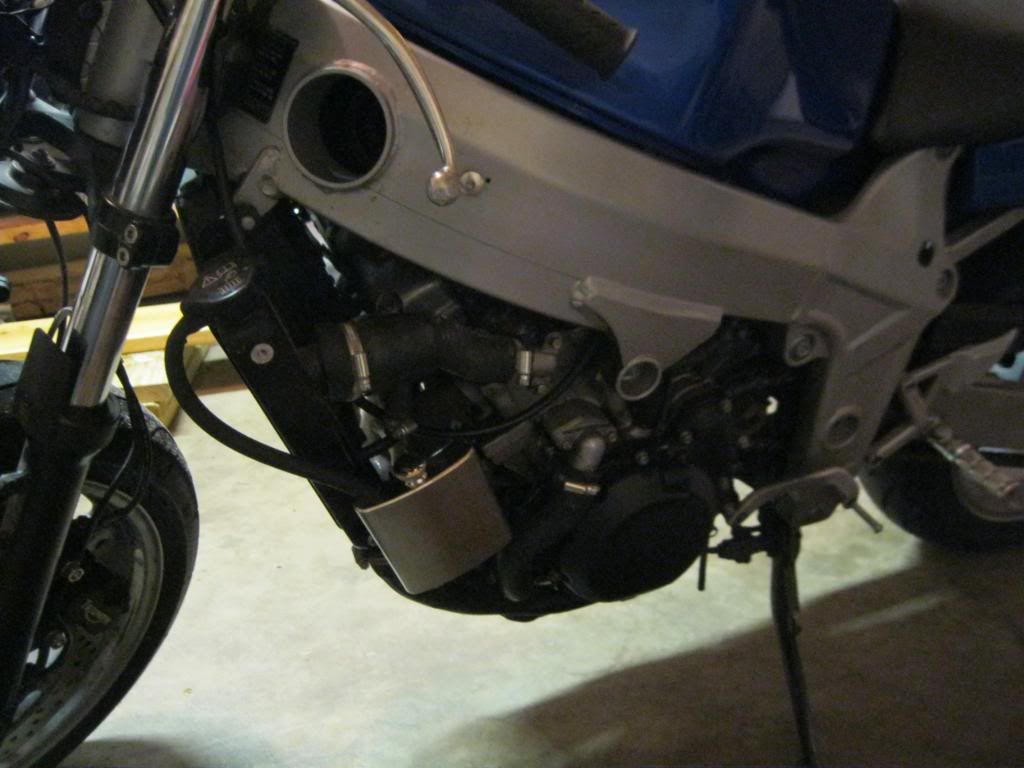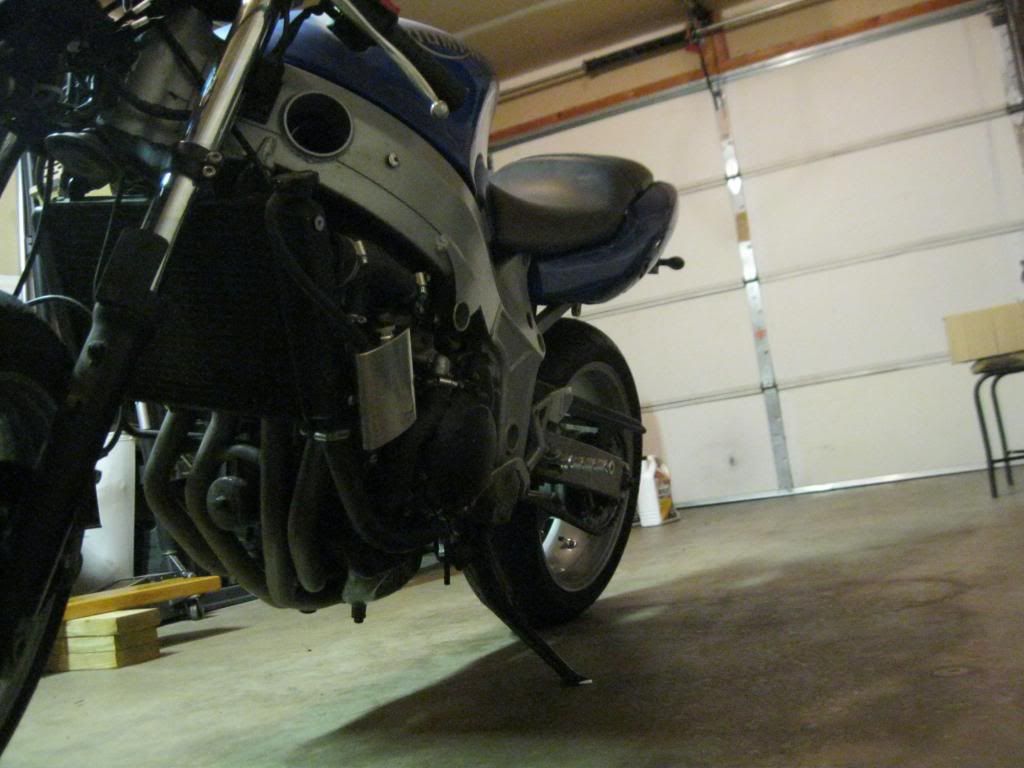 I am thinking about vinyl wrapping the bike rather than painting, so I bought a sample of vinyl to play with. I tried it on the front fender:
Seems like it should work well. I don't know if this is the color I want yet or not. I'm thinking matte gray metallic, with red triumph/tt logos.
Then I decided to chop the muffler: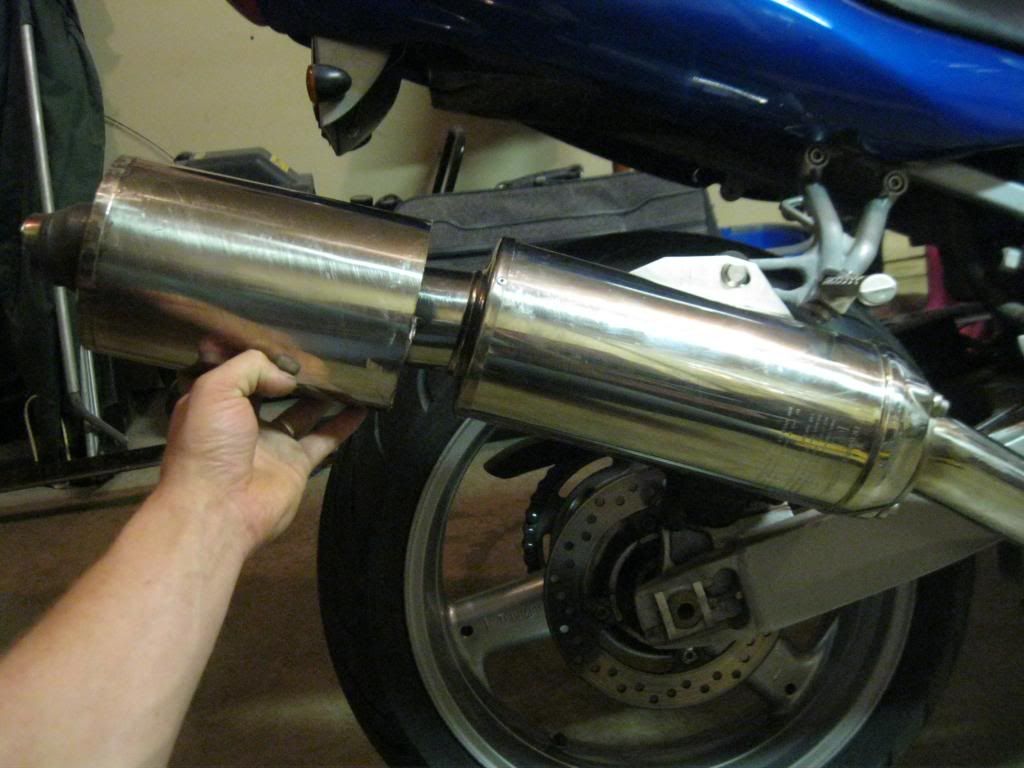 Previous owner threw in a new rear tire, so I mounted that up too.
Plans for the winter:
Sharkskinz race tail
Some sort of different headlight
Hide all wiring
Relocate or replace gauges (haven't decided)
Vinyl wrap tank/plastics
Speed four intakes
New clutch/brake levers
New grips
Bar end mirrors
Valve adjustment
Fork seals
Adjust fuel mapping for exhaust/intake
Probably a lot of other stuff
I will update this as I make progress, but It will probably be slow. Hope you all enjoy.