Discussion Starter
·
#1
·
I'm going to go ahead and start this thread, even though I haven't done a thing with it really. Bought a wrecked 09zx6r a while ago. Frame was destroyed beyond repair, but the motor ran good, forks straight, and most everything else was in good shape. Some parts like the gas tank and front rim saw a lot of rash from the slide. Rims have already been replaced and I'm on the hunt for a tank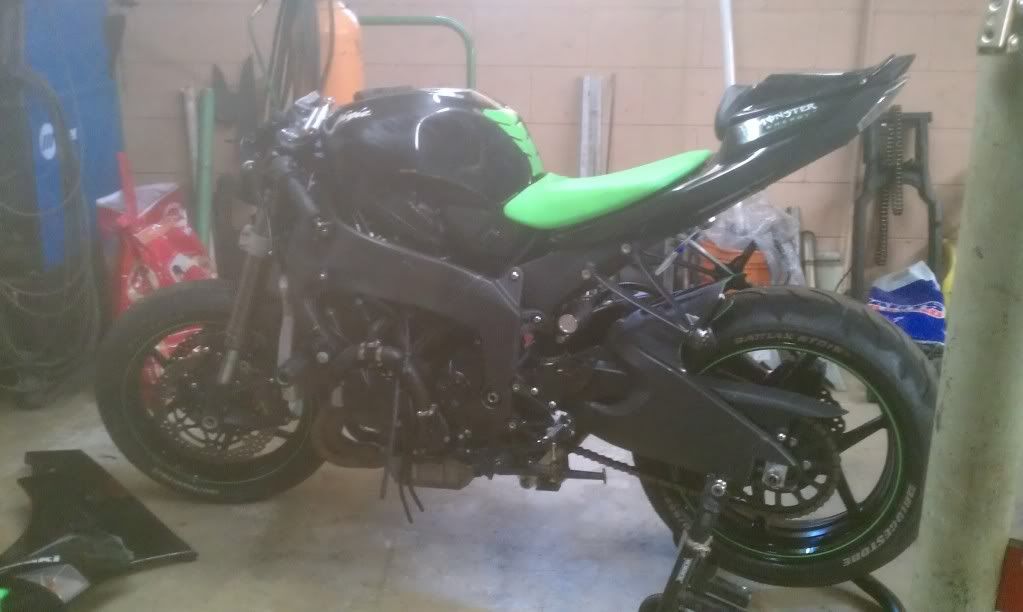 I have been wanting to build my own frame for quite some time now and this bike turned out to be the perfect candidate. Bought a good, clean frame that I will be using to build my jig off of.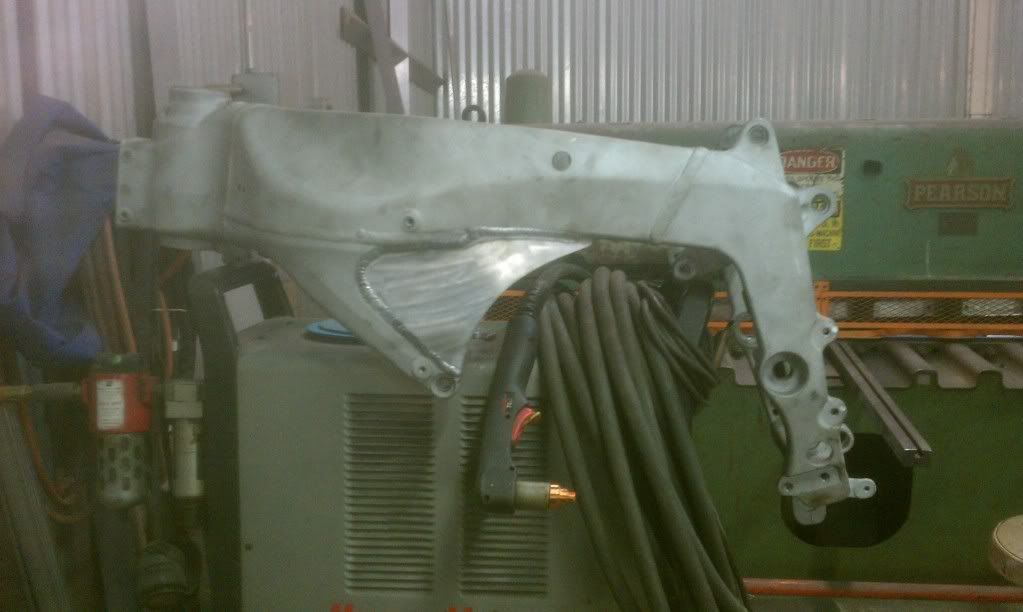 The frame is sitting at work, where I will build the jig, along with all the steel needed. Progress will be slow at first, but once I can get the jig home, that should change.
The current plan is a full tube frame and tail with minimal body work. The only sheet metal I plan to use, will be under the tail for mounting a battery and electronics. Wiring will be hidden inside the frame as much as possible. I'm after a certain raw mechanical look, so paint/powder will be minimal, TIG welds exposed, no body filler, and so on.
Still undecided on the rear end. Probably a tube swing arm of some sort. Working on a sketch at the moment. Once I have something I like I'll post it up