Discussion Starter
·
#1
·
Thanks in no small part to my lurking on this site, I am making some headway on my '93 seca II streetfighter project.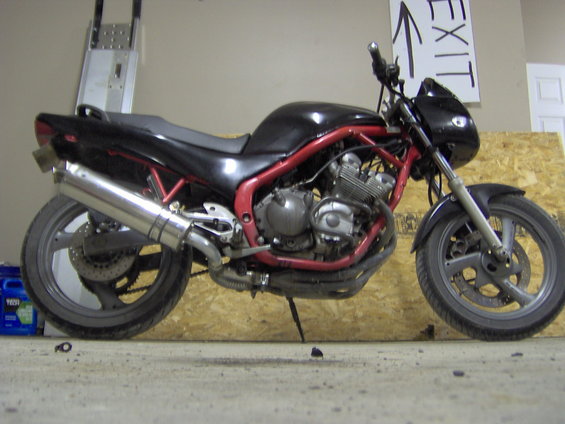 My newest addition is a new exhaust which consists of factory headers, custom 1 7/8" piping into a scorpion slipon (meant for a gsxr 1000). This is the only engine modification done so far.
After getting everything installed, the bike runs poor. I knew this would happen, but I am a novice when it comes to engine tuning. I am trying to hold off rejetting until I do a rebuild this winter. So my knowledge is left with changing heat of spark plugs, and adjusting air fuel mixture. I have been told to just adjust the plug heat to help tune the engine. I tried the search, but didnt come up with much, I'm lookin for any knowledgable advice on this one.
Thanks--Matt