Discussion Starter
·
#1
·
I never thought for a second I would part with the "never gonna get rid of it" stuff in my collection, but, I found a bike for sale I just can't pass up ('78 BMW R100/7 that runs like a sewing machine!) and it's time to move some stuff down the road so I can secure a solid down payment on the bimmer. Grew up around the slash seven, first time I was ever on a bike and decked peg on the ground mid corner was on a slash seven, just gotta own one and this opportunity for an air head makes me think I should let go of the good stuff.
Most of these parts were either used for mock fitment, or sat on the shelf, nothing was used by me, so any wear and tear or modification done was previous owner, mostly CF'ers. Except for the pipe I got from Dr Jellyfingers, the few minute blemishes were from me, test fitting it to the CBR900RR WBRW, and then slipping it under my YZ400F, if it sells, it sells, but I don't mine that sweet underbelly FMF pipe, I'm sure most of you would admire it as much as I do.
Without further explanation,
2006 ER650R belly pan, stock, a little trimming could make this fit almost anything. In fact, it would look good on almost anything. Buy this for cheaper than you can get any "custom" one for. Mounts are pretty standard for placement.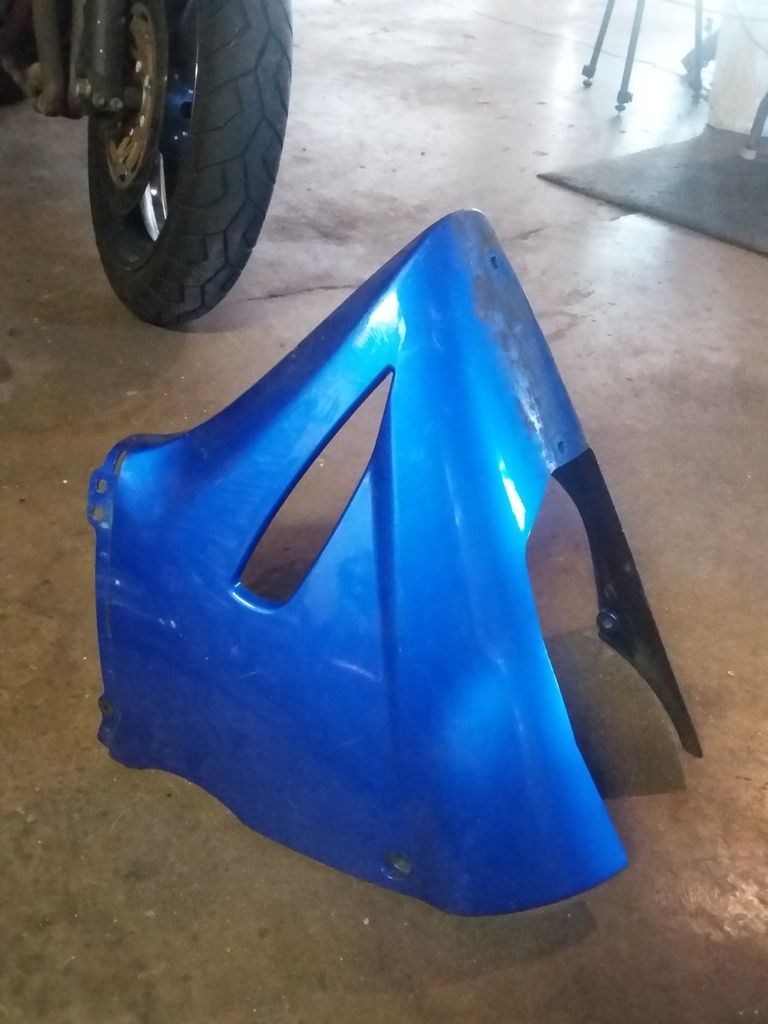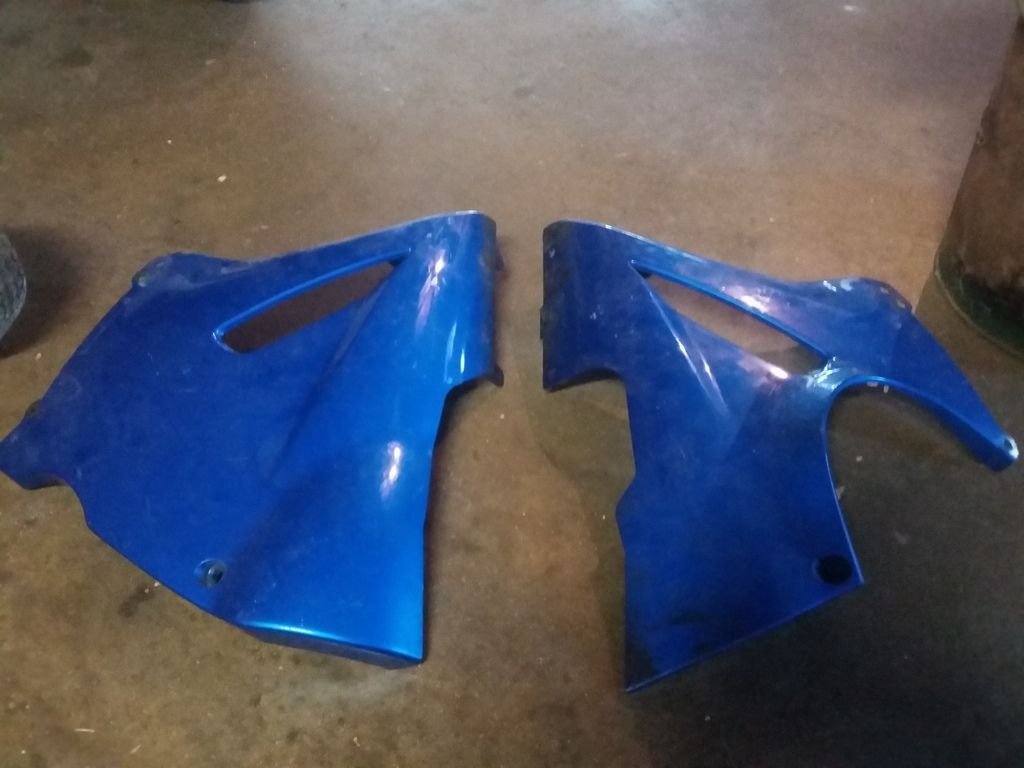 ER650, same one the belly pan came from, headlight shroud! Read both that it fits as a Z1000 fairing, read it doesn't. If you want to roll the dice, be my guest.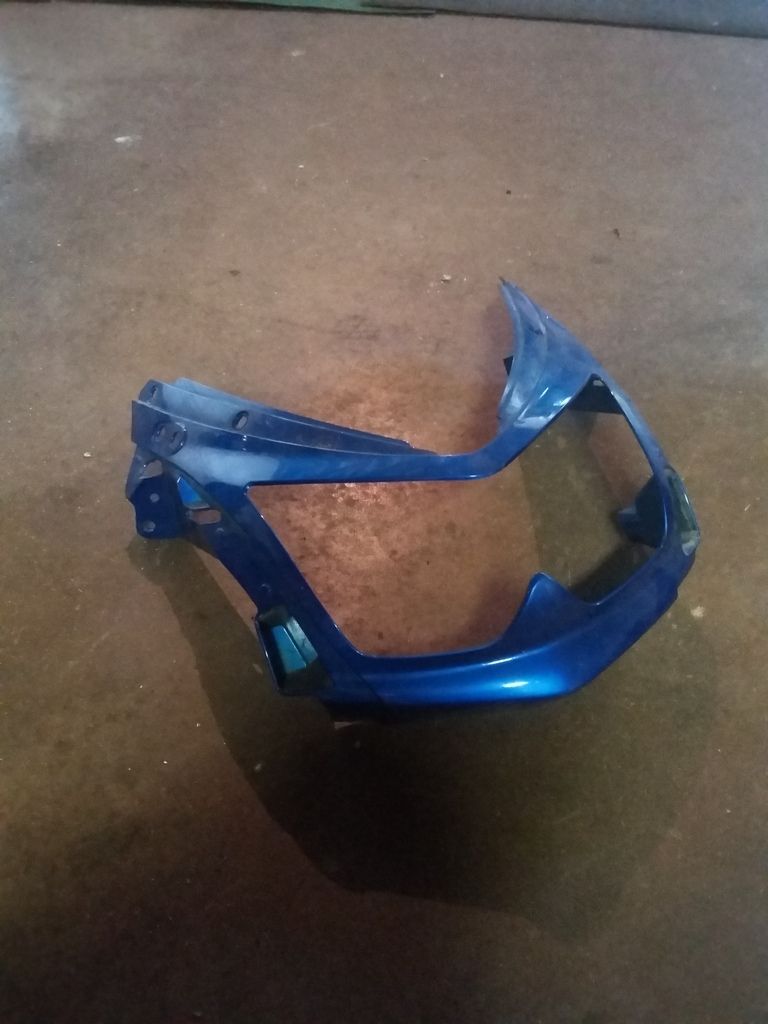 (no broken tabs anywhere!)
Factory paint 1995 CBR900RR tail plastics, of course there is holes where the PO added "integrated blinkers", but overall clean and have all tabs, no broken spots, a scratch or two, but otherwise better than an ebay sale as I can take pics of any part you want in a timely fashion. Seats, subframe, and center piece (included with the sides and tail light) that goes above the tail light are not pictured but can be included (subframe and seats slightly extra, I would be happy that someone bought it all at once).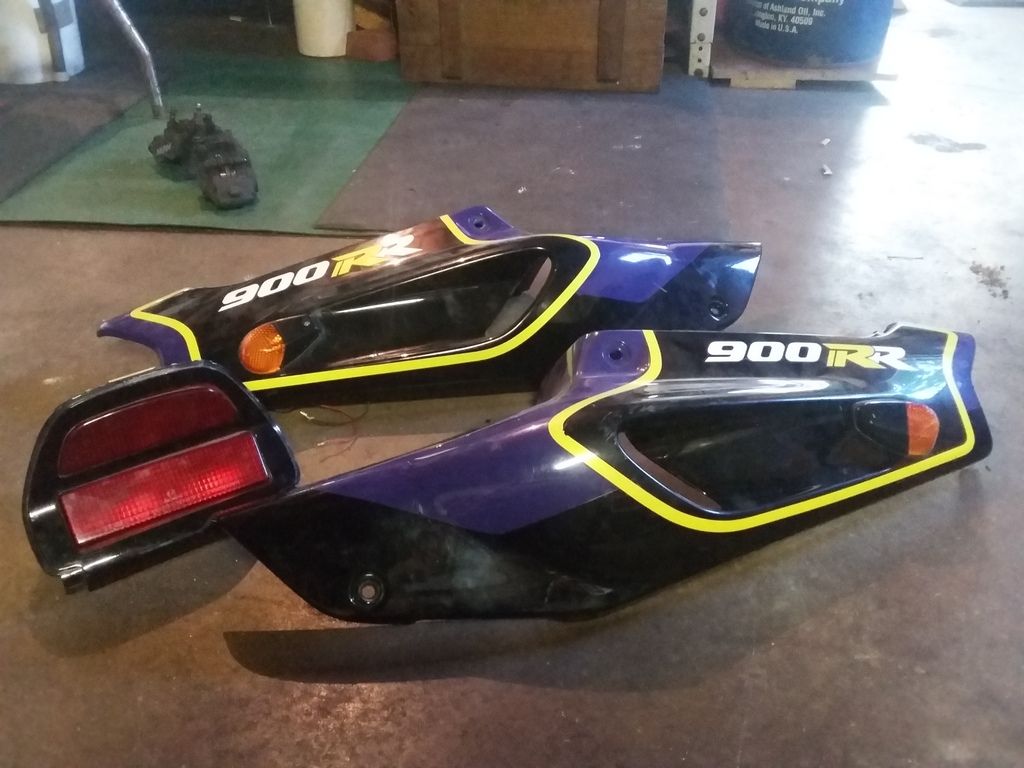 Bark busters! Big old bastards that will fit over sportbike hand controls.
$15 each pair. I can measure them if you want. Mounts are up to you.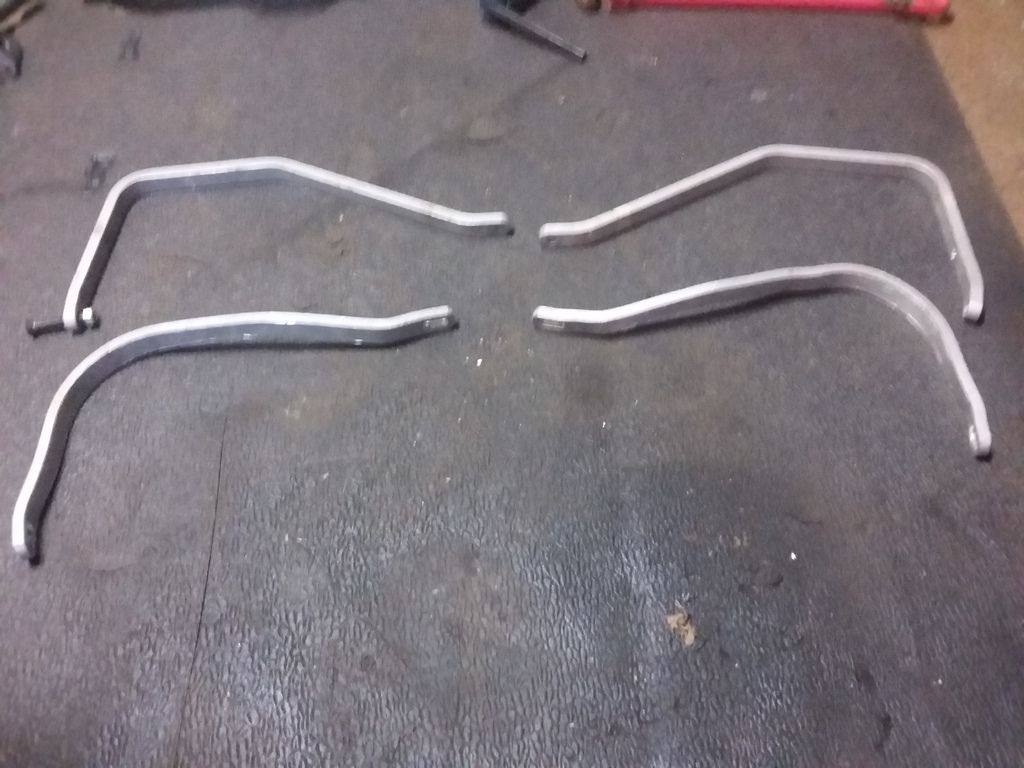 Got this from Dr J pretty cheap, can't remember how much, if your interested or he chimes in I'll figure out the price.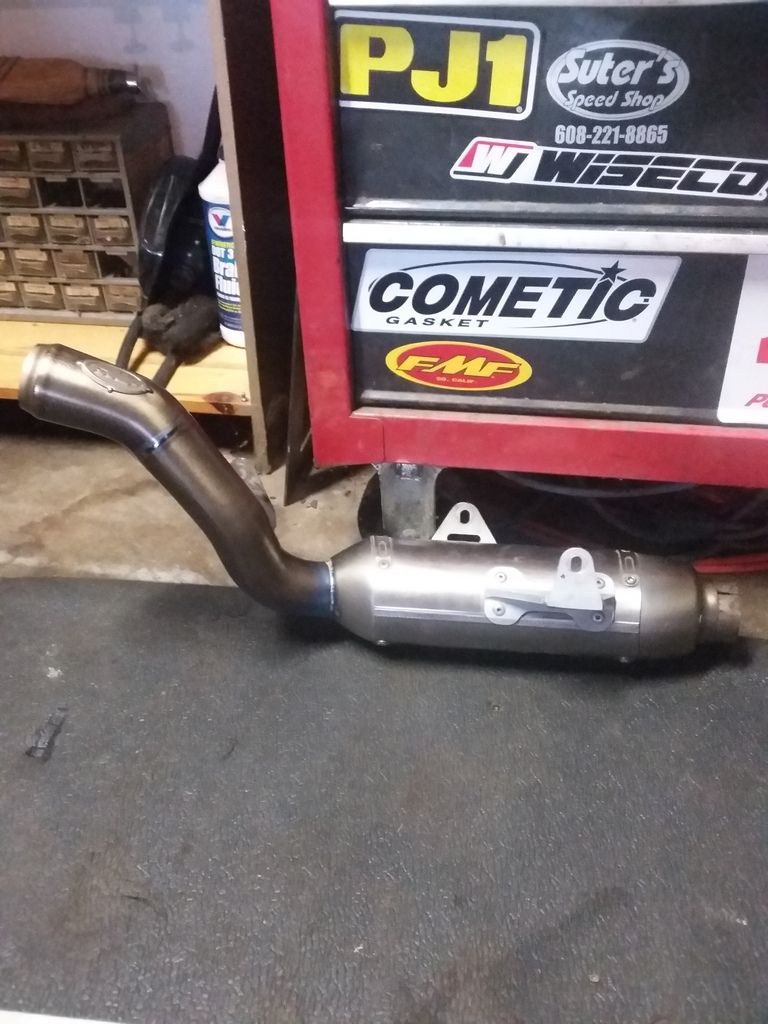 1994 frame stamp, 1995 model year CBR900RR frame, many extra's that can be packed onto a pallet with it too, ultra nice, no scratches or cracks, engine (919cc) was blown up when I got it. I also have the wheels, swingarm dropouts, spacers, etc..
Asking $400 + shipping for the frame, +$50 for the swingarm, shock, linkage, axle, rearsets, etc.. If you want the full roller (tank was the only thing that was fucked up) we'll discuss it on the thread or via PM.
Bandit 1200 front end, axle, speedo drive, triples (top not pictured) fender, brakes, etc.
$250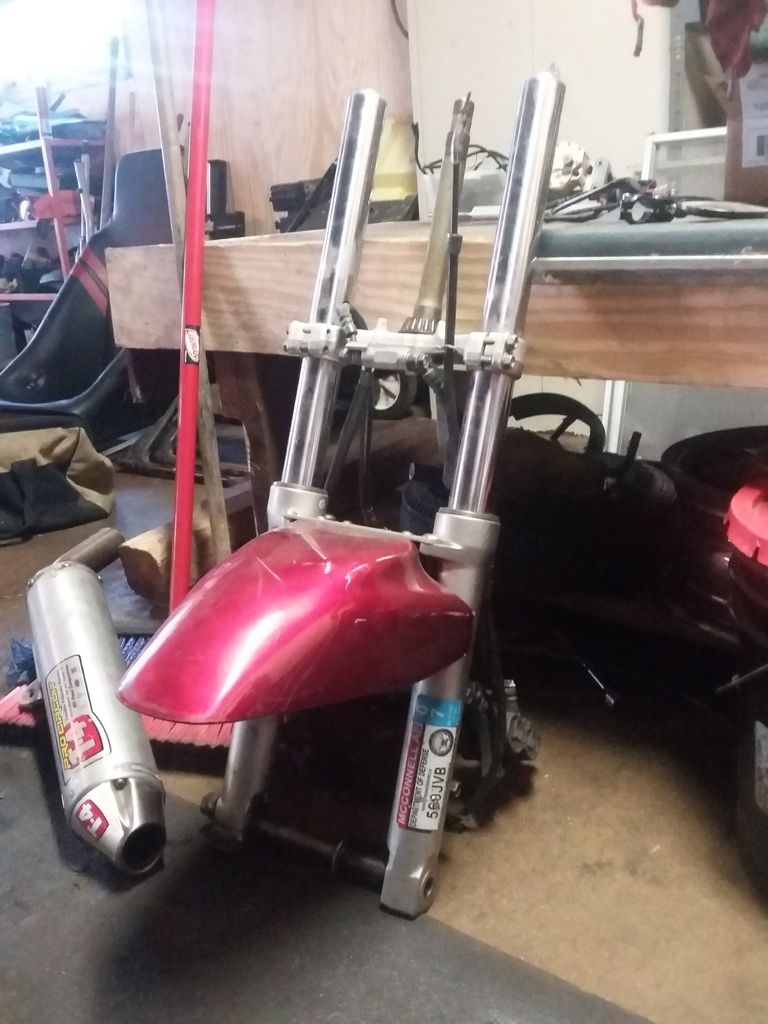 GSXR "blue" forks....
$275
PO drilled the top triple for god knows what.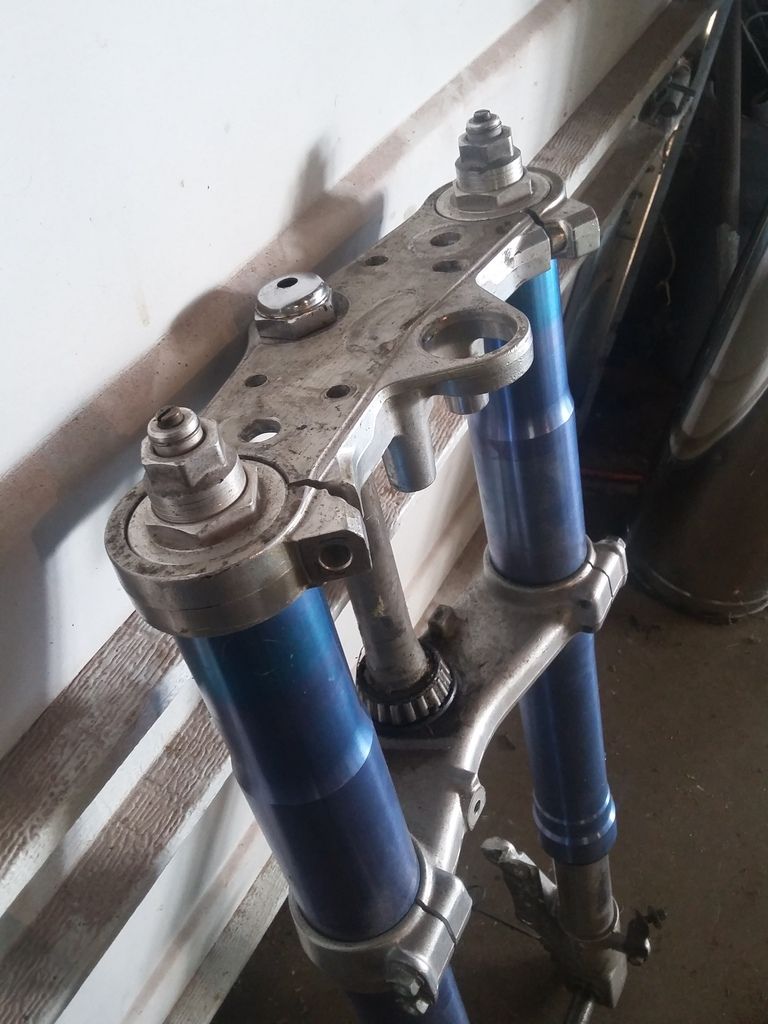 B12 calipers, they fit the blue forks too! Under 10,000 miles on them.
$50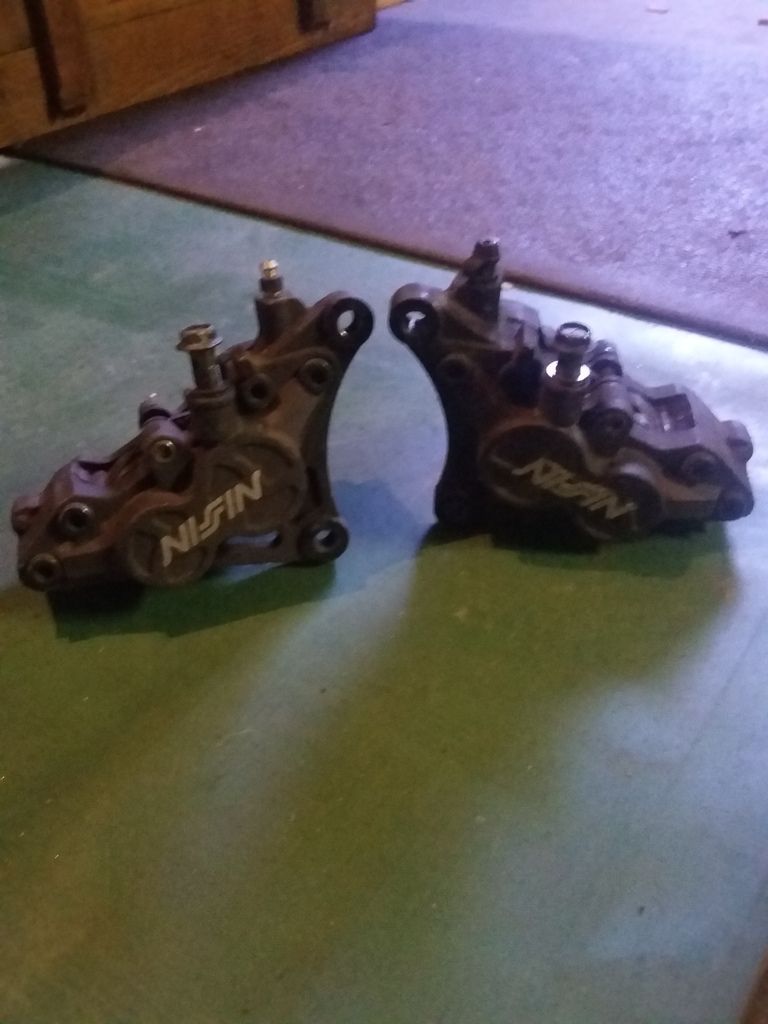 636 forks, complete, all you need to come up with is a master cylinder, and a longer brake line. Machined top triple setup for risers! These would be great to swap bearings or stem on and run up front on a vintage bike, I've also got bearings and the spacer to convert a ER6 front wheel to fit these! If you are interested in these I will talk to you about throwing in some extra's for them. The triple can even run LED's in front of the bars for turn signal, oil, side stand, and whatever other warning lights you desire.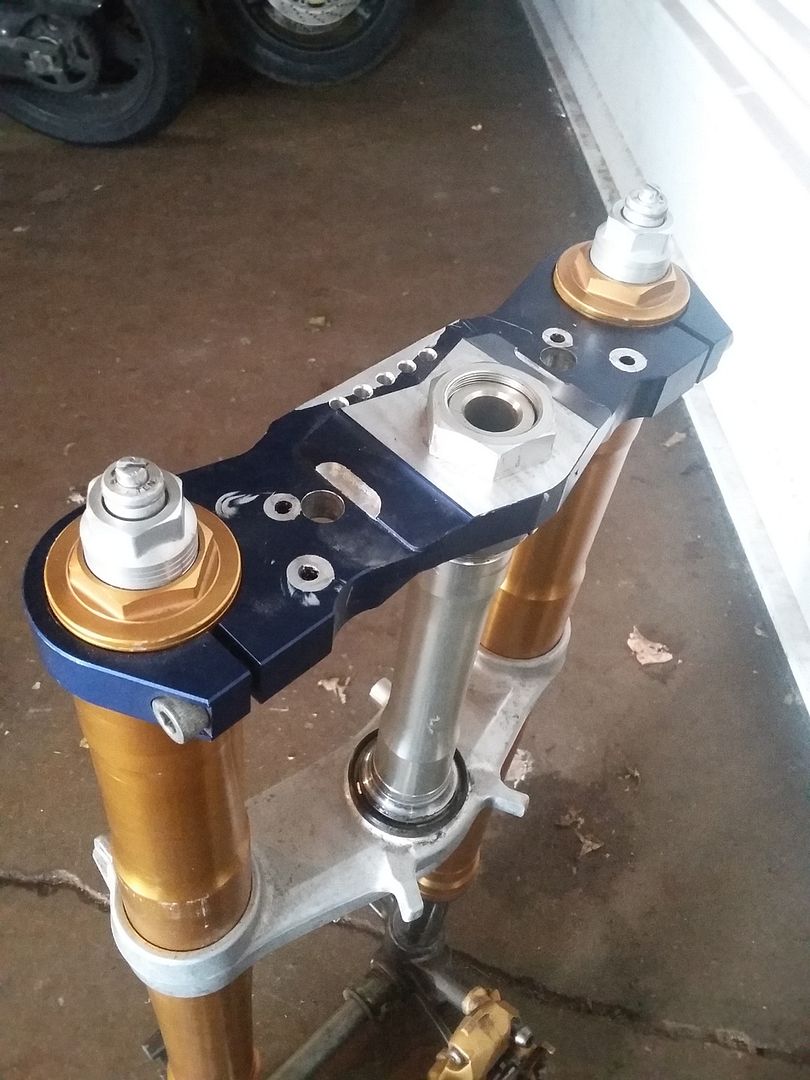 1995 CBR900RR fork tubes, unlike the early 900RR forks, they are adjustable on the top and bottom of the fork. Since aquiring the black ones recently, these are obsolete in my pursuit of helping my brother really dial in his "Dafuq" build. So these can go. Comes with a '95 top triple too!
$100
Dampers, slowing the violence of the head shakes the fast guys get. And makes high speed wheelie landings a little more manageable.
Ohlins $125
Scotts $275 w/ risers. One of the adjustment knobs doesn't work the greatest, but still works with some messing about. Once you have this puppy set it's golden and there isn't a need, really ever, to mess with it.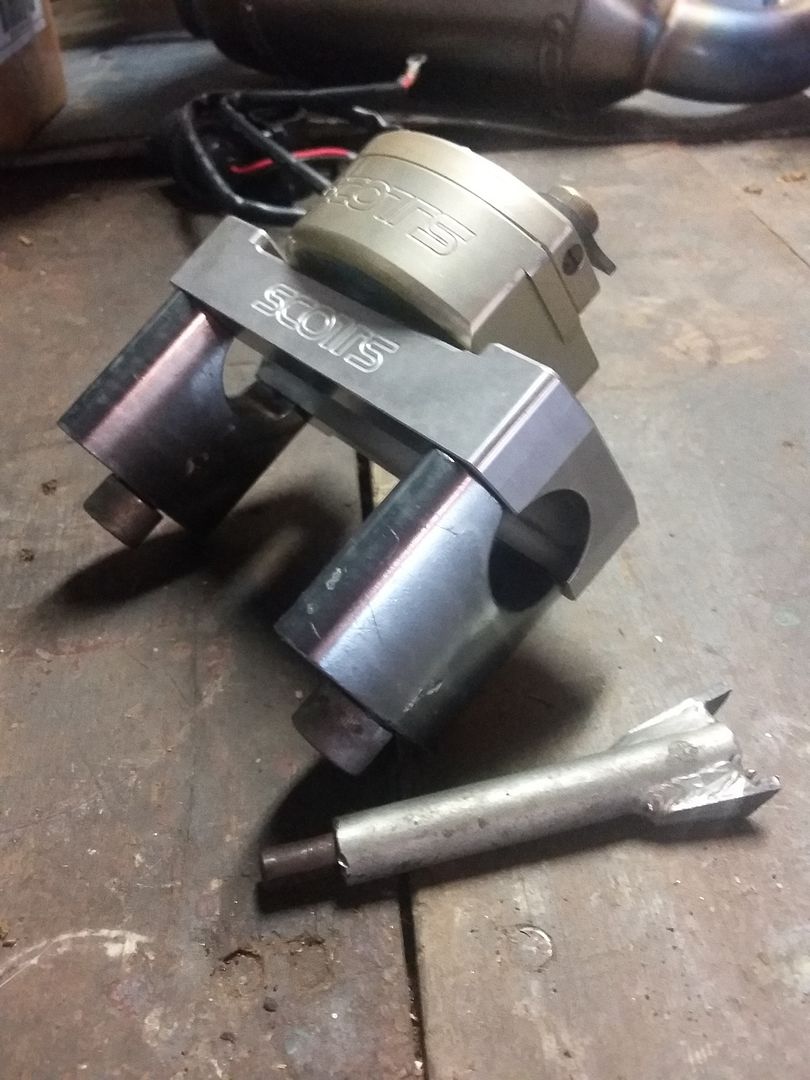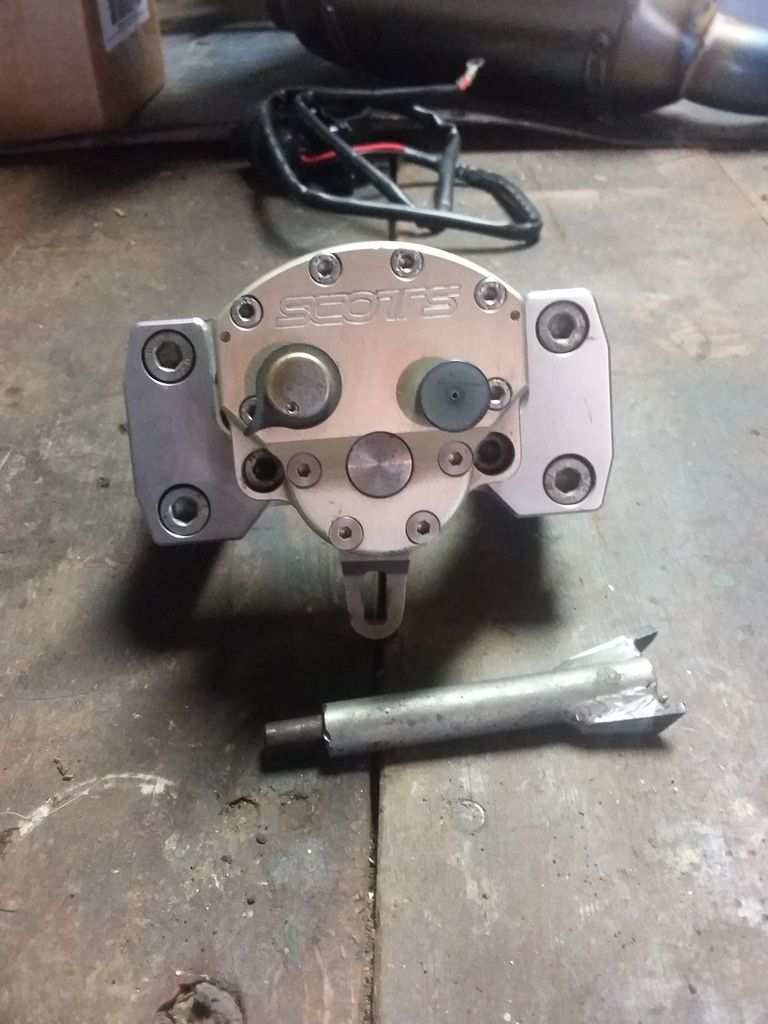 With some interest I might sell a turn key engine from the Bandit, that entails wiring, gauges, exhaust, carbs, airbox, etc. You could start it on a pallet when it arrives if you add some fuel to the carbs and a battery to the harness! Willing to sell an entire engine package from THIS Bandit 1200 pictured. If interested I can get a video of it starting up cold and running so you can gauge for yourself that it is in the condition you want. Not terribly interested in parting out, if you buy the entire engine package I'll sell, otherwise I will keep it as a spare for the turbo bike.
Turn key engine package, $1100 plus shipping
...and I'll expand the "for sale" list tonight or tomorrow with the rest of the stuff, all prices are negotiable, and all prices are
plus shipping
as it can get pretty extreme depending on location from
53714 Madison, Wisconsin
. Do your math if you have interest in a part and can come up with a rough estimate for it, I'll be happy to measure and weigh things too if there is interest in a particular part. Forks usually ship for far cheaper than you would think, so don't hesitate due to shipping.