·
Oiler Boilereerer...er(s)
Discussion Starter
·
#1
·
As if I didn't already have enough builds going on, the shop got a new toy yesterday.
1972 Honda CB 450. 12k on the clock, missing keys, bat, kick start lever, shift lever and some other misc stuff. Has been collecting dust for a while. Gave it a quick bath and started to look at what we have. Tried to bump it but motor was frozen. Some ATF down the holes, 1/2 later, she's free. Hot wired the starter to bump it and the starter spins, but doesn't engage. I took the side cover off, and stretched out the springs in the starter clutch and she now grabs. I'm just gonna let them ride till they don't work again and then replace 'em. Gas tank has deep wells on the side, so I kinda expect some rust issues in there.
This is a super long term, budget build, which ultimately will get a cafe/tracker kinda treatment. The intention is that this will be a shop bike to run small errands, go grab lunch, or ride at the end of the day cause it's the only one that can (LOL).
Step one is to make it go and stop, and get a plate for it. We'll probably polish and clean it up for a while, then when another bike is actually done, it'll start getting some mods.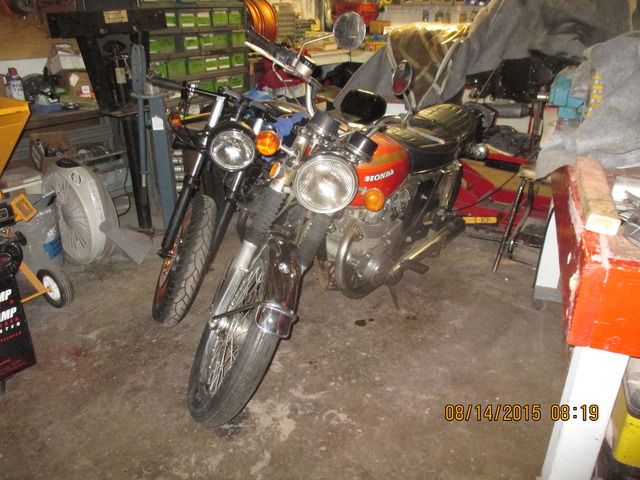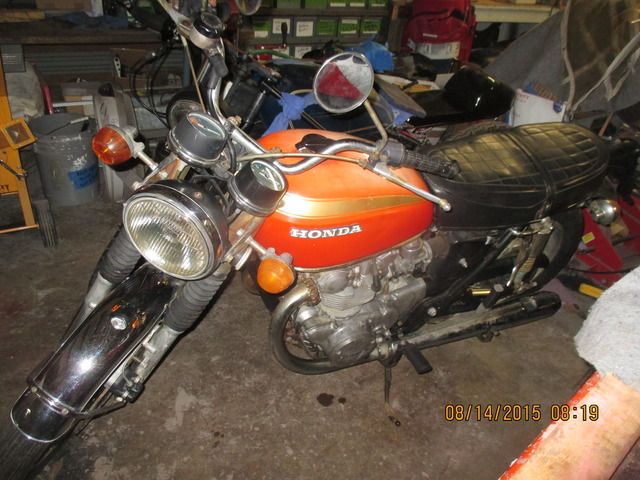 I kinda gave a real quick polish to some things to see how they will clean up, and I was pleasantly surprised that most of the chrome is gonna clean well. It has pits and scuffs, but I don't really give a fuck.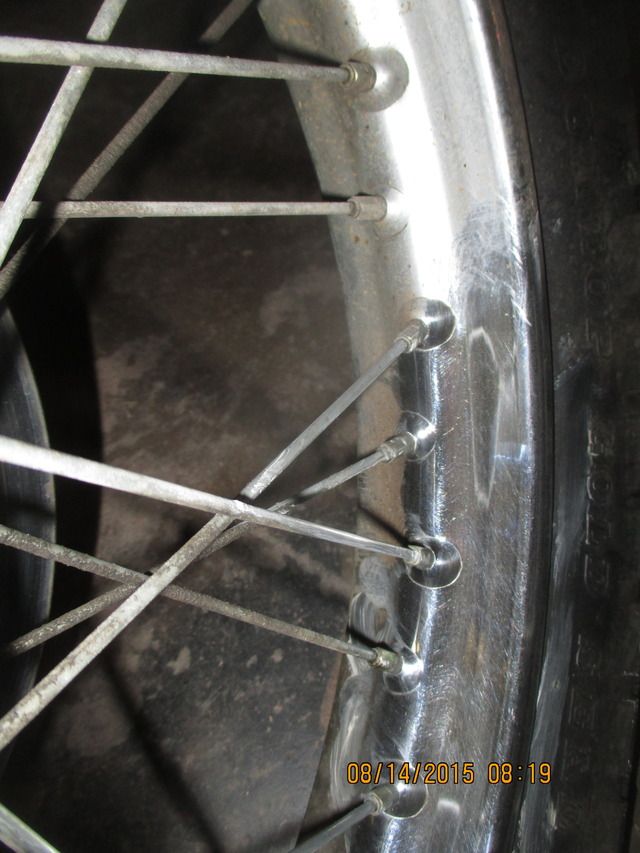 So the updates will probably be a mix between myself and Ryan (Garlic Sauce).