·
Oiler Boilereerer...er(s)
Discussion Starter
·
#1
·
So this is a little pre emptive, but I am starting this bad boy for my next build, after Uglier Betty. Getting the bike for free from a friend, and needless to say, it desperately needs some love as it was beat with an ugly stick. Lol, bad part is that I beat it. I had done some work, NOT TO MY TASTE, for a my friend. Long story short, it has sat for like 3 years with out ever being ridden, and now I'm gonna fucking turn it's world upside down.
Starting with a 1983 Virago shaftie 920. It's getting the Cafe treatment. Never built a cafe before, so well see where this goes.
In keeping with tradition for anyone who has seen my builds, I have absolutely no plan, and will likely jump all the fuck around and end up with who knows what.
Ideas that are floating around in my head are: either gold USD front, or Rear tire conversion on stock forks. No fenders, clip ons under top tripple, big round headlight (have one from a buell I might use), new sub frame, small seat with a tiny bump/round tail, Single flatslide carb to feed both cyls, rear sets basically where the passenger pegs are, custom exhaust, convert the starter system to the new style that doesn't sound quite so much like gravel in a blender, and who knows what other shit I'll come up with.
The build will start whenever my lift is empty of Uglier Betty....or not.
EDIT: not this bike, but this is what it looked like before I changed it up for my buddy.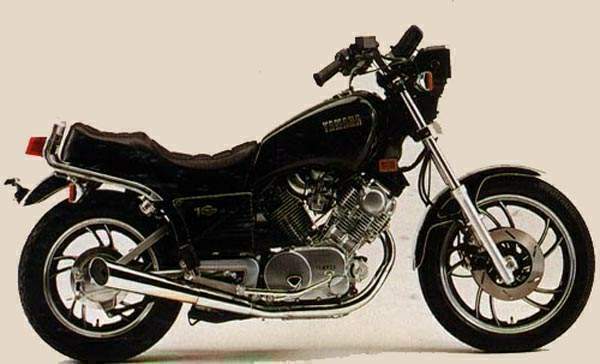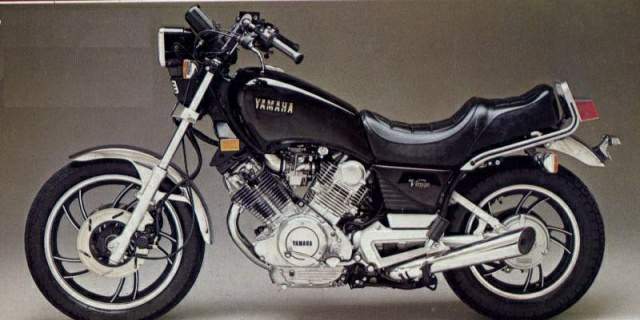 And for those who don't know, this is what "cycom" looked like, biggest POS ever honestly.
Here's the only pictures I have of it right now.